The postman has been busy delivering parcels of summer drinks and snacks to my kitchen table, so I can try them and let you know just what I think of them. It's a hard job, but somebody's got to do it!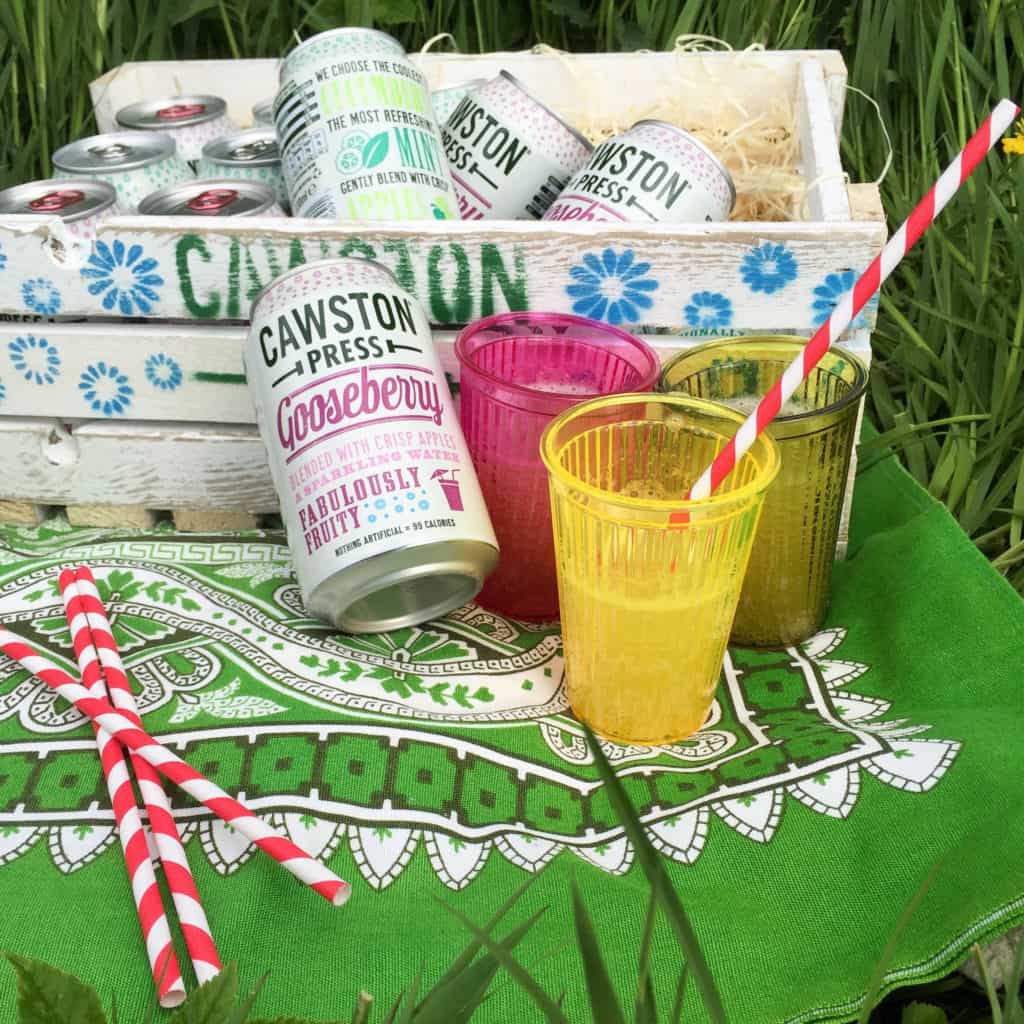 I'm not much of a fan of fizzy drinks, don't offer me Coca Cola, Irn Bru or any other drink whether full sugar or zero, I really don't enjoy them. However, I do love these Fabulously Fruity Cawston Press sparkling presse drinks. Cawston Press combine sparkling water, fruit puree and pressed apple juice to create their refreshing drinks.
I was asked to try two new flavours, Gooseberry and Cucumber & Mint. Both are unusual flavours for soft drinks, I love gooseberries so enjoyed the the gentle sweetness of Gooseberry, you do need to make sure that the pulp is mixed through as it tends to sink to the bottom of the can. I overcame this by storing the cans upside down in the fridge and then gently turning them over before serving, they won't pop and over flow, as long as you don't shake them!
Cucumber & Mint is a really surprising combination, but it works well, it's perfect for cooling down on a warm day. It would also be a brilliant mixer for summer cocktails, adding a fresh cool flavour. A 330ml can of Cawston Press Sparkling Gooseberry or Cucumber & Mint costs between 74p-99p
FGK Rating 8/10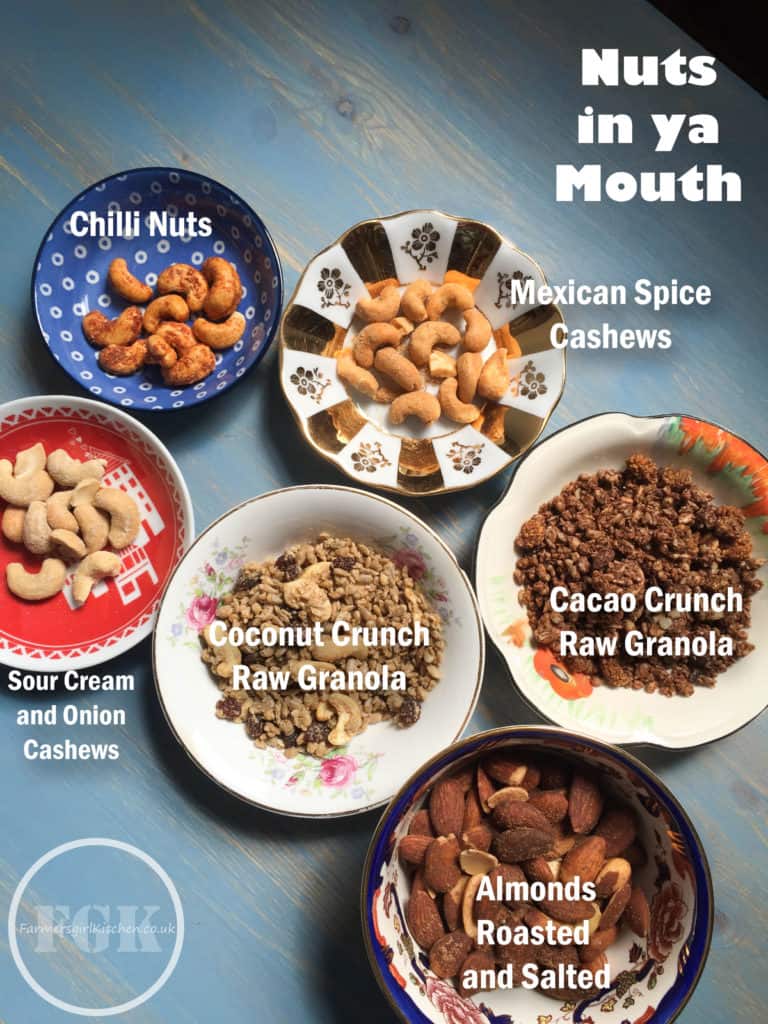 NYIM which stand for 'Nuts in Ya Mouth' and is a company selling a range of naturally flavoured organic and non-organic nuts and a healthy breakfast cereal range known as Raw Granola Crunch.
The Raw Granola is a 'free from' option, Paleo friendly, gluten free, organic, dehydrated with no added sugar, naturally sweetened, soya free and additive and preservative free. I absolutely loved the Coconut Crunch Raw Granola, it is great sprinkled on desserts as well as eaten as a breakfast cereal or snack. The Cacao Crunch was also good, but it was the Coconut Crunch that did it for me.
What I really liked about the nuts was the lack of artificial flavours, there were no cloying sweeteners and no nasty aftertaste. I adored the simple Almonds roasted and salted, they were so moreish. Of the flavoured cashew nuts it is difficult to choose between the flavours as I enjoyed them all, but probably the Mexican Spice were the ones I would choose.
Raw Coconut Granola and Cacao Crunch Raw Granola – £6.99
Almonds and Cashews – £5.89
All products are available from the flagship store in Stratford on Avon or from the online shop.
FGK rating 8/10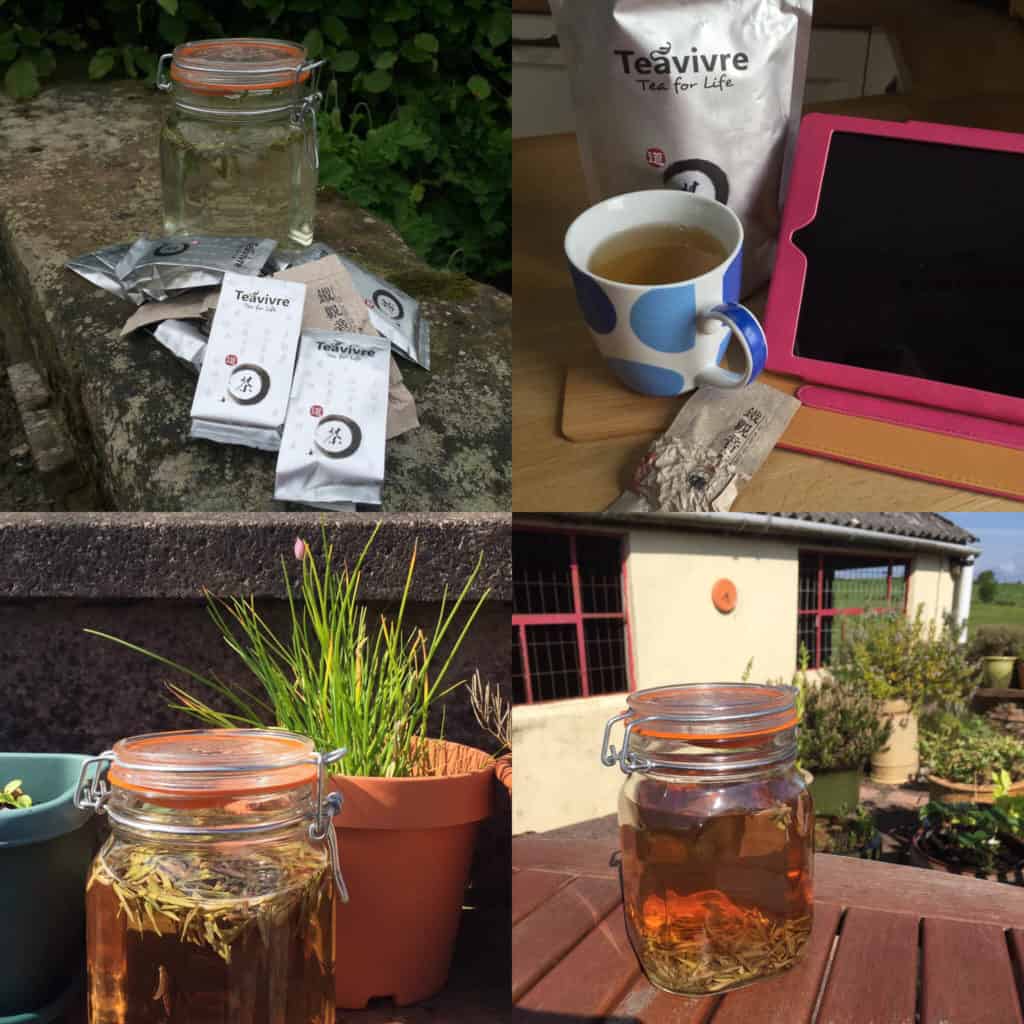 I've been reviewing some more Tea Vivre teas from China, this time a selection of fresh new spring teas for 2016.
Organic Huang Shan Mao Feng Green Tea
Organic Nonpareil Ming Qian Dragon Well Long Jing Green Tea
Bi Luo Chun Green Tea (Pi Lo Chun)
Nonpareil Anxi Qing Xiang TieGuanYin Oolong Tea
Lapsang Souchong Wild Black Tea (Ye Sheng Zheng Shan Xiao Zhong)
When we had our one week of summer, I made some cold brewed Sun tea. The leaves are put in a jar and it is filled with cold water, then left in the warmth of the sun for a few hours. Once brewed the tea is chilled in the fridge, it makes a really refreshing drink on a warm day. I used the Organic Nonpareil Ming Qian Dragon Well Long Jing Green Tea and it was fragrant with no taste of bitterness.
Tea Vivre tea is not cheap from around £7.20 to £12.50 per 100g but it is exceptional quality always a pleasure to drink.
FGK Rating 9/10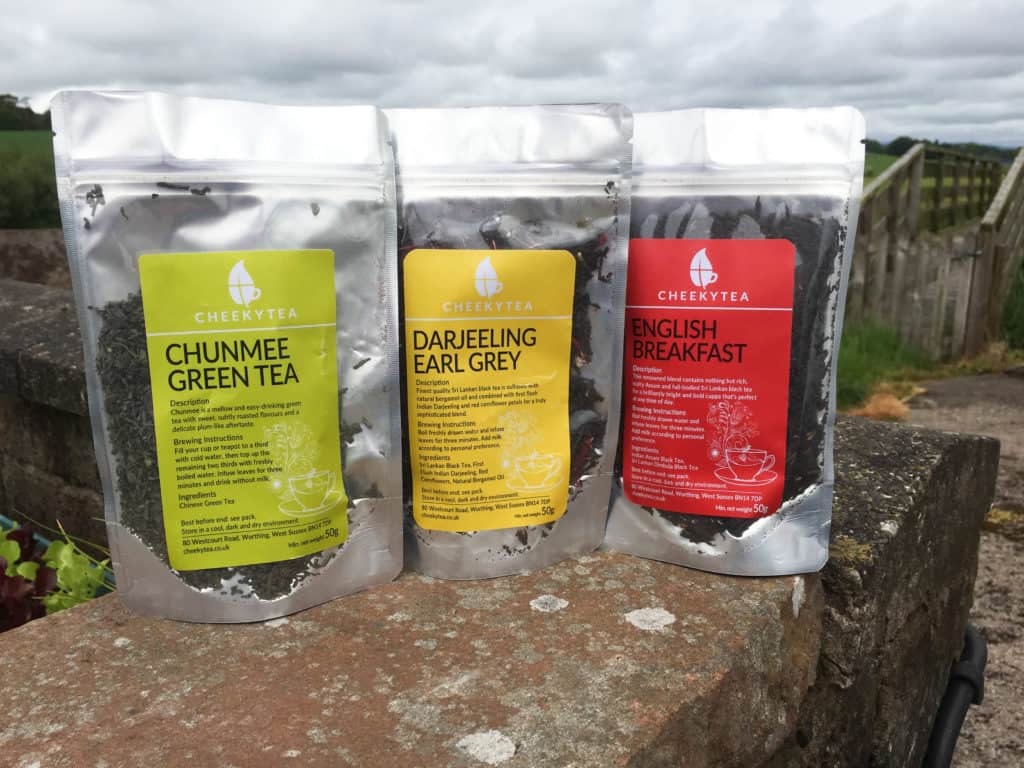 It seems to have been my month for reviewing tea and I never say no to tea, it makes the perfect summer drink it's so refreshing!
Cheeky Tea is a small online loose leaf tea company dreaming big aiming to provide you with a real tea experience. They got sick of the bland, ordinary and frankly drab tea bags that seem to dominate the UK tea market. So their mission is to bring the real tea experience back to every tea drinking home in the United Kingdom and have sourced some of the best teas in the world, created their own unique blends and given you everything you need to enjoy an awesome cup of tea.
The English Breakfast Tea is absolutely gorgeous, it's perfect for drinking any time, not just for breakfast, you can really taste all the layers of flavour and I would highly recommend that you try it. FGK rating 10/10
Darjeeling Earl Grey has that distinctive bergmot flavour, but it's not overpowering or artificial tasting and makes a deliciously refreshing cup of tea. I took it into work and enjoyed it in the afternoon, taking a break and time for a little refreshment. FGK rating 8/10
Chunmee Green Tea was my least favourite of the Cheeky Tea range. I do enjoy green tea but found the Chunmee had a bit of a bitter aftertaste, which I don't enjoy. It was a superior tea to most green teas found in supermarkets (I've tried a few) and much better than green tea bags which I simply cannot drink. Perhaps it was just not the green tea for me. FGK rating 7/10
Cheeky Tea is £3.99 for 50g and can be bought online direct from Cheeky Tea
I have a pack of each English Breakfast Tea, Darjeeling Earl Grey Tea and Chunmee Green Tea to GIVEAWAY
Follow the directions on the Rafflecopter Widget to enter the competition, which is open only to residents of the UK who are over 18 years.
a Rafflecopter giveaway