I've been a bad, bad girl. It's been such a long time since I've played at Random Recipes with my friend Dominic from Belleau Kitchen and I feel bad about that because it's one of the most fun blog challenges and has led me to make some interesting recipes and to use cook books that have lain unopened on the shelves for years.
So to make up for that my Random Recipe #44 'something sweet – random internet search', is a bit of an apple for the teacher. As my usual way of finding recipes is to go to that great big search engine in the sky and see what delights it offers me, this was a breeze – I searched for something sweet with apples. Sweet Apple Slices was the first recipe that caught my eye, slices of apple cooked briefly in a simple syrup and baked in a low oven.
Of course, the rules of Random Recipes state that I should stick to the recipe, but I'm trying to cut back on sugar, so I thought I'd try and make them less sweet. I sliced the apple on a mandoline and laid out the slices on a baking tray lined with baking parchment, then sprinkled them with caster sugar and baked at 200C for about 4-5 minutes until the edges started to curl.
The apple slices were crisp at the edges but still slightly soft in the middle with a thin layer of caramelised sugar on top. I ate them right away and they were really good, the apple flavour was intensified by the heat and caramelisation. I don't think they would keep very long, but they do look pretty, don't you think?
Pin for later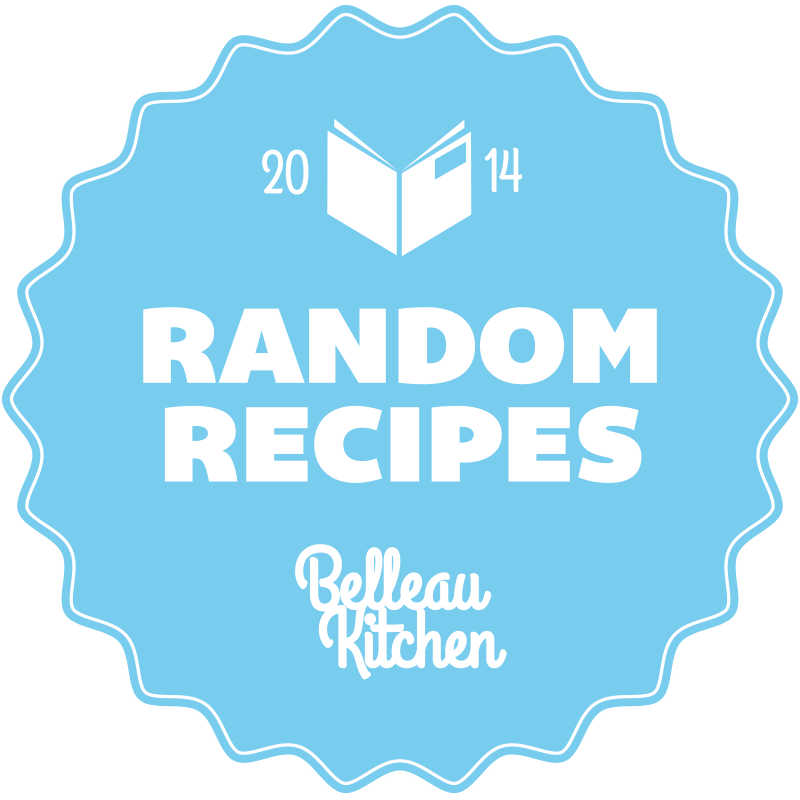 I'm hoping my apple for the teacher will endear me to Dom enough for him to include my variation on a recipe in Random Recipes #44, that and the fact that I changed the whole of the Slow Cooker/Cooked Challenge to allow him to participate without a Slow Cooker!