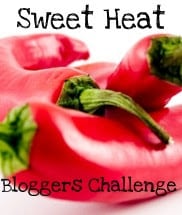 This month I'm guest hosting the Sweet Heat Challenge on behalf of Lyndsey at Vanilla Clouds and Lemon Drops.
"The monthly theme varies from a type of dish, a special ingredient to combine with chillies or a cuisine, but no matter what, the star ingredient will always remain the same. Fresh, dried, crushed or ground the choice is yours! Each challenge will last roughly 1 month so you have plenty of time to work out what you want to make and participate."
So for March I am challenging you to make those tasty little Spanish snacks:
Tapas
The challenge will be open until 25th March and you can make any kind of Tapas as long as it includes chillies.
The Rules:
1. You must mention Sweet Heat in your post with a link back to this site and to this post on Farmersgirl Kitchen Please feel free to include the Sweet Heat logo however it's not mandatory.
2.Send your post url, your name and a photo (if possible no bigger than 500 pixels please) of your creation to [email protected] and also to [email protected] by the 25th of March, so we can both include your entries in the round up.
3. You can create your own recipe or make your favourite recipe but please credit the original source if using someone else's.

4. The round up will be done at the end of every month. The new challenge will be announced on the 1st of every month.
You must include chillies/ chili/ chile peppers of some type in your dish!
I haven't made my own entry for the challenge yet, but was given a book of Tapas recipes recently just have to decide which of the delicious recipes to indulge in!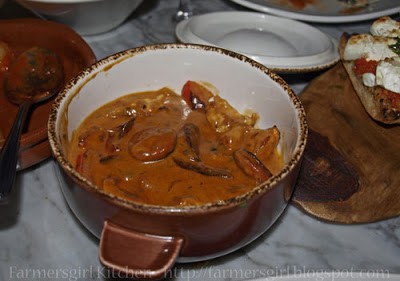 I was also invited to review the tapas at
La Tasca
in Renfield Street, Glasgow yesterday with some fellow bloggers, more of this in the next few days, but in the meantime here is a picture of the
Pollo Marbella
(Chicken breast, cooked with smoked paprika, chorizo, mixed peppers, onons and a white wine & cream sauce) it was delicious.
Challenge closed – Round up will be posted on 31st March