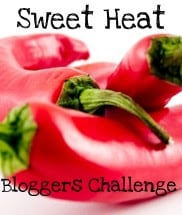 Another month of Sweet Heat Challenge is over and it 's time for the round up. I enjoyed seeing the different Tapas recipes and so many of them reminded me of places where I'd eaten similar dishes. I hope you enjoy them too.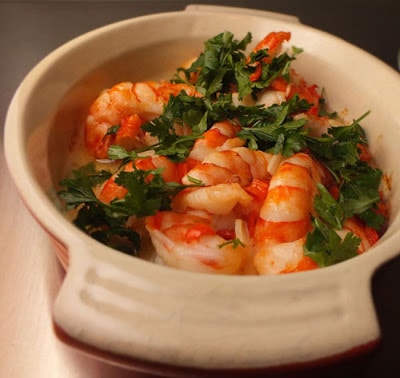 Fiona, at London Unattached, made 'Gambas pil pil' as part of a Tapas menu for a special dinner. This takes me back to last family holiday I went on with my parents to Spain, where we had Gambas cooked in salt on a griddle, I can't hear the word Gambas without being taken back there!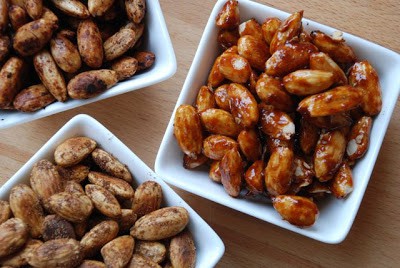 At 41 Feasts, Nicola is offering round the nibbles with our drinks. Wow! I'd love to try these Sticky spicy almonds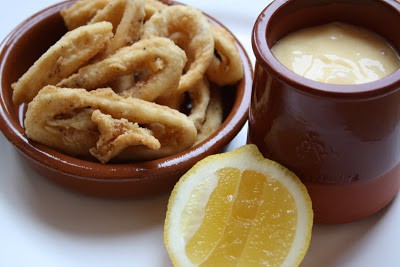 Francesca from
Checky's Kitchen
made
Calamari Fritos con Allioli
(Crisp Deep-fried Squid with Garlic Mayonnaise) This glorious dish reminds me of California where we ate deep fried squid in Cambria with our friends.
TangoLikeRaindrop
went for the classic
Patatas Bravas
after being inspired by lunch at a local eatery, doesn't that look good?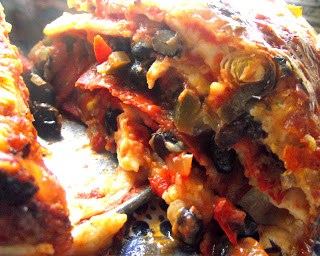 Over at A Village Pantry, Sheelagh went for something less traditional by making a Mexican Tortilla Lasagne I'll certainly be bookmarking that recipe.
Sweet Heat Challenge
owner, Lyndsey from
Vanilla Clouds and Lemon Drops
chose
Patatas Bravas
for her entry which she served as part of a Tapas Feast of chorizo with Red
Wine; Mini Lamb Meatballs with Romesco Sauce; Prawns with Sherry &
Garlic; Baked Mozzarella Mushrooms; Spiced Almonds and Marinated Olives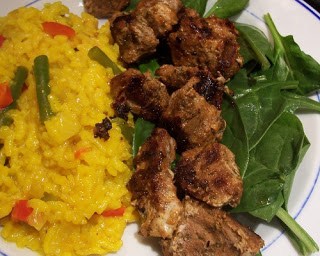 and last but not least Corina at
Searching for Spice
has prepared a dish of
Pinchos Morunos
or Spanish Pork Skewers, a dish bursting with chilli and other spices.
Many thanks to all the entrants to the Sweet Heat Challenge #6, it's been fun hosting. If you want to join in next month make sure to check
Vanilla Clouds and Lemon Drops
on the 1st of April for Sweet Heat #7.