Sweet Potato, Ginger and Lemongrass Muffins
was the winning recipe for the
Knorr
Flavour Pot Product of the Year challenge 2015. I was so delighted to receive this award with my recipe, which as a little unusual, using a Knorr Flavour Pot designed for savoury dishes in a sweet baked treat. We really enjoyed the muffins and the judges must have liked this twist on the product too. Sadly the Knorr Flavour Pots have been discontinued, so I have included alternative instructions in the recipe.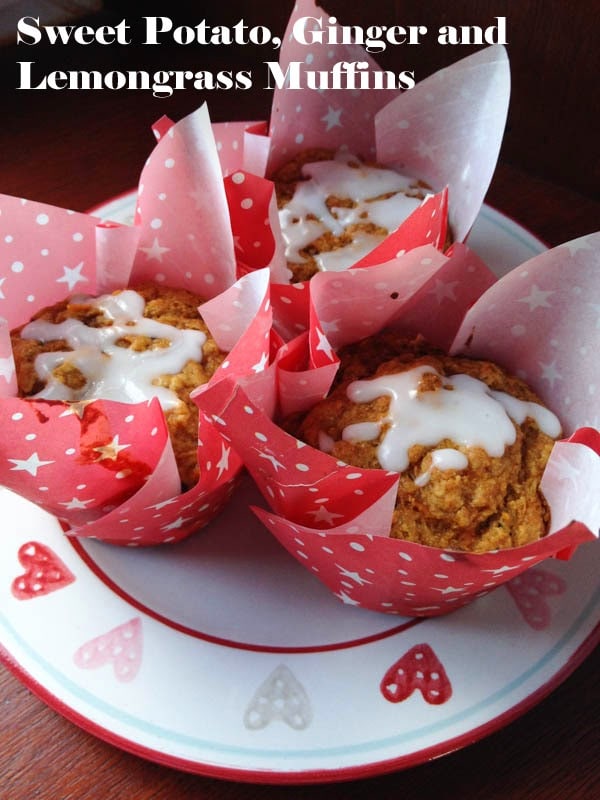 I was challenged by Knorr to come up with a creative recipe using their Knorr Flavour Pots which have just won Product of the Year 2015. You may have seen my Butternut Chicken Thai-Style which used the Ginger and Lemongrass Flavour Pot and the Garlic Flavour Pot and the Lentil and Vegetable Soup which used the Garden Herbs Flavour Pot.
Knorr Flavour Pots have just collected first prize in the Sauce and Seasoning category for this year's Product of the Year awards. Knorr Flavour Pots allow you to easily infuse your cooking with the flavour of fresh herbs and spices but with the handy convenience of dried. The range features nine different tantalising flavours, including Mixed Herbs, Three Peppercorn, Curry, Garlic, Mixed Chillies, Garden Herbs, Ginger & Lemongrass, Paprika, and Mexican.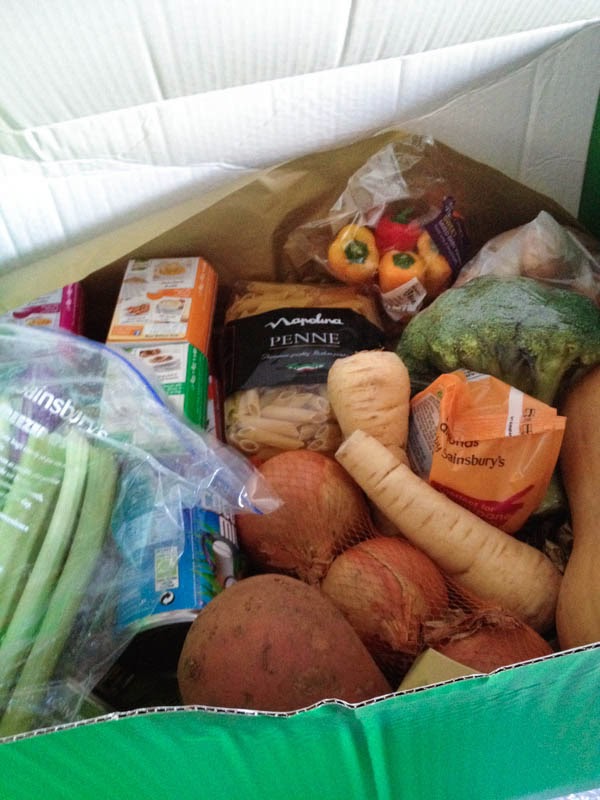 In order to inspire some creative recipes Knorr sent me a box full of vegetables, tins, and packets and amongst the vegetables was a nice big sweet potato, you can see it at the front, it nearly went into the chicken dish, but then I suddenly thought that it would be interesting to see if the Ginger and Lemongrass Flavour Pot would work in a sweet potato muffin, I got quite excited by the idea.
The ingredients of the Ginger and Lemongrass Flavour Pot are water, ginger spirit vinegar, glucose syrup, green pepper, salt, palm oil, garlic, sugar, basil, citrus fibre, cayenne pepper, coriander leaves, cardamom, onion powder, Kaffir lime leaves, aniseed, gelling agent (xanthan gum), natural lemongrass flavouring, natural chili flavouring. A few things in there that wouldn't normally be in a sweet muffin, but I thought I'd have a go anyway.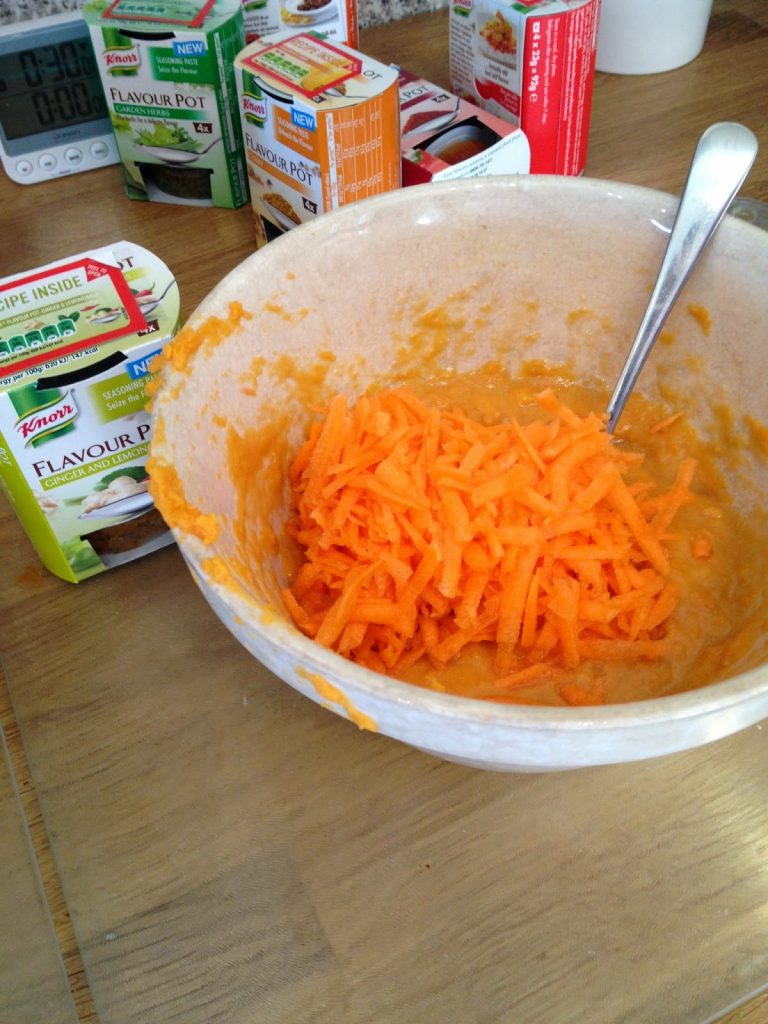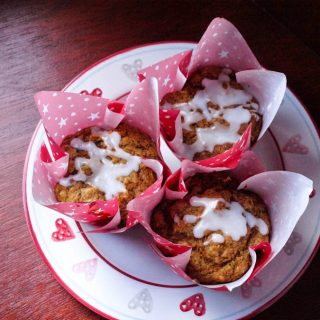 Sweet Potato, Ginger and Lemongrass Muffins
Sweet moist muffins that keep well, made with sweet potato and a Knorr Flavour Pot in Ginger and Lemongrass flavour.
Ingredients
150

g

plain flour

150

g

wholemeal flour

2

tsp

baking powder

2

tsp

bicarbonate of soda

1

Knorr Ginger and Lemongrass Flavour Pot

450

g

 Sweet Potato

cooked and mashed

125

g

soft light brown sugar

2

eggs

250

ml

orange juice

1

medium carrot

grated
Instructions
Preheat the oven to 200C, grease a muffin tin or line with papers.

In a medium bowl combine the plain flour, wholemeal flower, baking powder and bicarbonate of soda, cinnamon, nutmeg and allspice.

In a large bowl mash sweet potatoes.  Add brown sugar, eggs, orange juice carrot and the contents of the Ginger and Lemongrass Flavour Pot, mix together until well blended.

Add flour mixture to the wet ingredients, stirring until just combined and blended, don't over mix.

Spoon the mixture into the prepared muffin tin, filling the cups to the top.  Bake in the preheated oven for 15-20 minutes or until golden brown.
Notes
You can leave the muffins plain or make a water icing with icing sugar and lemon juice and drizzle over the top.
ALTERNATIVE TO KNORR FLAVOUR POT
Mix together: 2 tsp grated fresh ginger, 1/2 tsp ground ginger, 1/2 tsp ground cardamom, pinch of cayenne pepper, 1 tsp Very Lazy Lemongrass Paste, 1 tsp soft brown sugar, 1/2 tsp vegetable oil. Use as per recipe.
Nutrition
Calories:
183
kcal
Carbohydrates:
39
g
Protein:
4
g
Fat:
1
g
Cholesterol:
27
mg
Sodium:
245
mg
Potassium:
337
mg
Fiber:
2
g
Sugar:
14
g
Vitamin A:
6250
IU
Vitamin C:
11.6
mg
Calcium:
62
mg
Iron:
1.5
mg
Don't Miss My Latest Recipes
CLICK TO SUBSCRIBE NOW to join my newsletter list & receive a FREE 'How To Adapt Recipes For Your Slow Cooker' printable!
The Sweet Potato, Ginger and Lemongrass Muffins were absolutely delicious and, unlike many muffins, they actually got better the next day! There was no hint of savoury flavour and the flavours of lemongrass and ginger came through really well and the sweet potato kept them really moist and moreish. I didn't intend for them to Valentine's Day Muffins, but they would make a very fine treat for anyone who likes a touch of spice.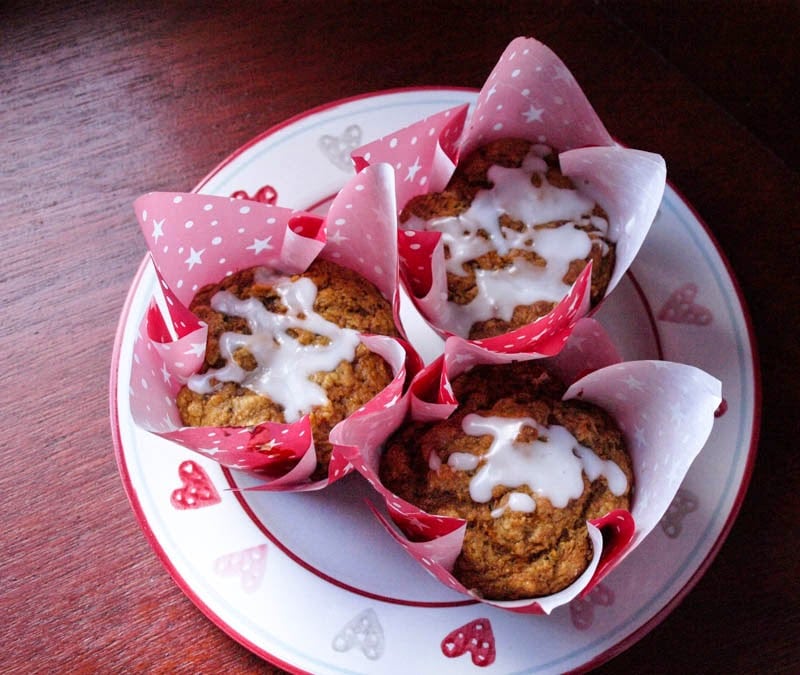 Love is in the Air is the theme for Treat Petite this month, the blog event run each month by Cakeyboi and The Baking Explorer, hosted this month by The Baking Explorer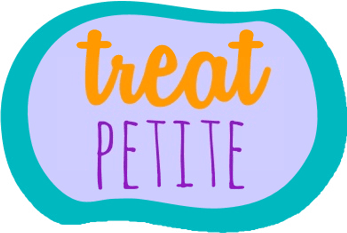 Over at Bangers and Mash Towers, Vanesther is sitting in the Temple, well sort of, she is looking for entries to The Spice Trail that fit the bill of 'Temple Food', spicy foods that are good for you, but also comforting. I think these Sweet Potato, Ginger and Lemongrass Muffins definitely qualify as Temple Food.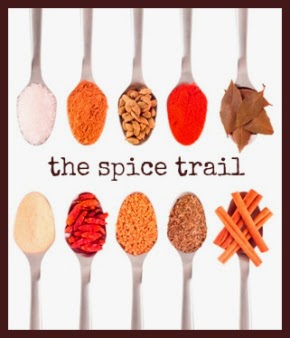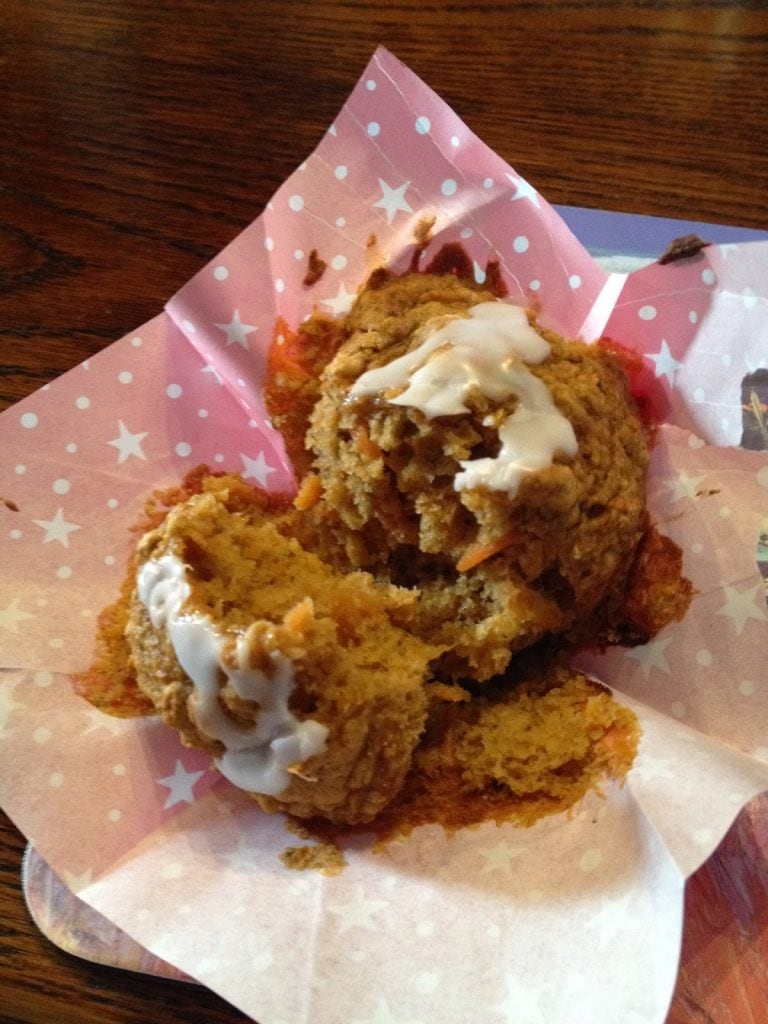 More Muffin Recipes
Chocolate and Cranberry Christmas Muffins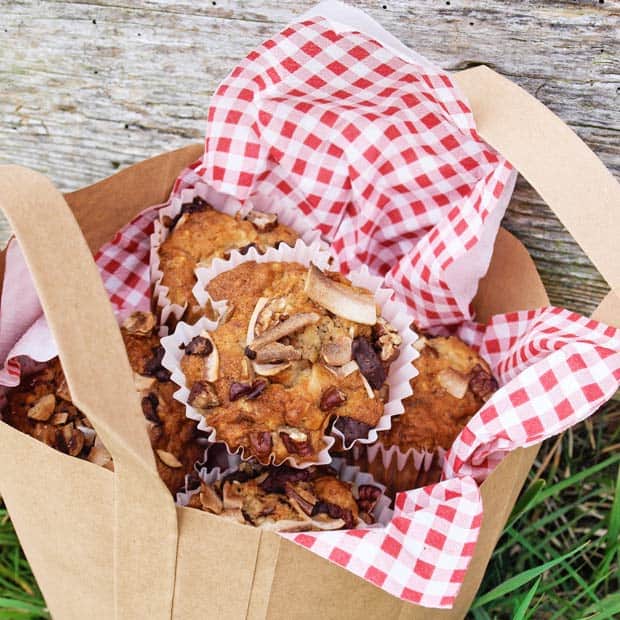 Chocolate Oat and Banana Nut Muffins