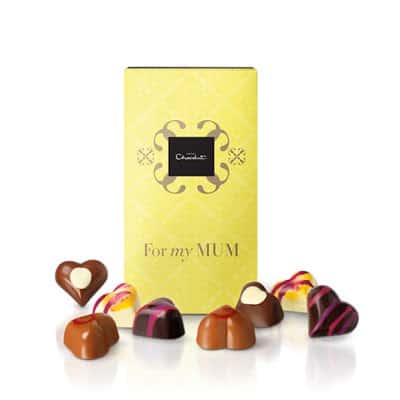 I don't know about you, but I would far rather have a small box of high quality, gourmet chocolates than a huge box of standard chocs. This little 'For my Mum Pocket Selection' is exactly the sort of thing I mean. Hotel Chocolat have created an irresistible selection especially for Mum to enjoy with her feet up! It's Mother's Day on Sunday 10th March, but you can click and collect from your nearest the Hotel Chocolat store.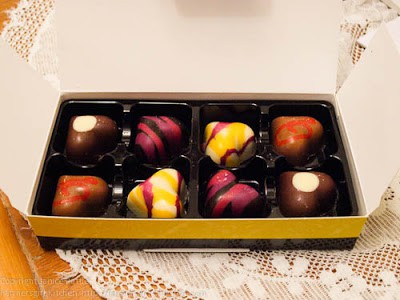 There are eight delicious heart shaped chocolates in a cute little box, two of each flavour. My favourite was the Lemon Berry Tart, I've had this before in the Valentine Heart I reviewed in February, and loved it then too. It's that combination of sharp lemon and creamy, sweet white chocolate. My husband's favourite was the Salted Praline, which was nicely salted, just enough to give a contrast. The Caramel Praline and Dark Mousse were also very good.
When you have sons you are lucky if they remember about Mothers Day at all, then they get girlfriends or wives and things definitely start to improve.
Here is a message to any young men (older men too!) out there:
"BUY YOUR MUM THE BEST CHOCOLATES YOU CAN AFFORD"
I was provided with a "For my Mum Pocket Selection" for review, I was not paid for this review and all opinions are my own.