A beautifully decorated cake makes an outstanding centerpiece for any occasion. When my children were small I used to love to make them novelty cakes for their birthdays, unfortunately, I couldn't find any photographs to share with you because they are all pre-digital. However, I know I would have found the online tutorials from Paul Bradford Sugarcraft School a brilliant resource to learn more about sugarcraft techniques and improve my cake decorating skills.
Let me tell you a bit more about the Paul Bradford Sugarcraft School and how you can win one year's Pro Membership:

Paul and David are partners in Paul Bradford Sugarcraft School. Their mission is to empower people to achieve their cake decorating dreams, by providing a huge selection of online cake decorating tutorials, a range of attended classes and a supportive community of cake decorators. This is backed by a wealth of business experience that can help you become a professional.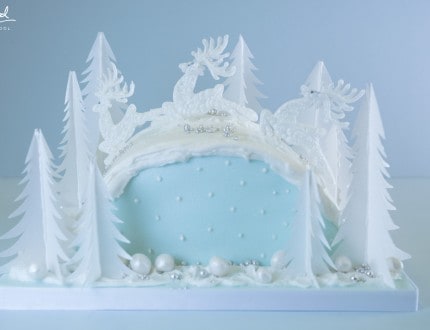 In the Reindeer Cake online tutorial, you will learn how to decorate this beautiful Christmas cake.
About Paul Bradford
Inspired by his gran, Paul Bradford has always had a passion for cake decorating. Paul went to Edinburgh's Telford College to learn baking and cake design and afterward went on to work at the long established Oliphant's bakery in Linlithgow. Initially starting as a baker, Paul soon carved out a niche for himself in cake decorating.
Looking to enhance his skills, Paul moved to a well-established cake company in Glasgow in early 2001 and by 2002, he had the opportunity of starting his very own business.
Paul Bradford was a founding owner of Truly Scrumptious Designer Cakes and now helps out as a consultant. In 2011 Paul changed his focus from creating designer wedding cakes and birthday cakes to teaching how to make them via his cake decorating courses and tutorials.
His rise to fame has seen several appearances on TV and the opportunity to make cakes for celebrities such as the Bee Gees, famous footballers, and royalty both here in the UK and Prince Albert of Monaco. He then went on to teach classes which he thoroughly enjoyed and started to focus solely on. Now with his tutorials available online, he hopes to help even more individuals achieve their dream of becoming a professional cake decorator.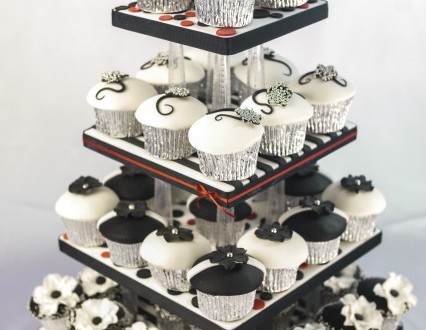 At Paul Bradford Sugarcraft School there is a range of tutorial packages, check out the FREE tutorials to give you an idea of how the tutorials work and to learn some basic cake decorating skills like making ganache and basic sugar paste skills.
Free Membership includes:
Over 150 Free Lessons
Step by Step video tutorials for all levels
Tuition from Paul Bradford
Premium Membership (£7.95 per month billed annually) includes:
Everything included in Free membership plus…
307 Cake Decorating Courses
New detailed course every week
No contract, cancel anytime
Access to private PBSS Members Facebook Group
15% discount on your first Cake-Stuff.com order
Pro Membership (£16.95 per month billed annually) includes:
Everything included in the Free and Premium membership plus…
Over 100 Pro lessons
New Pro lesson added every week
Over 30 Pro tutorials
New Pro tutorial every month
Access to private Pro Facebook Group
Monthly live Q&A with Paul and David
Monthly Pro newsletter
25% discount on your first Cake-Stuff.com order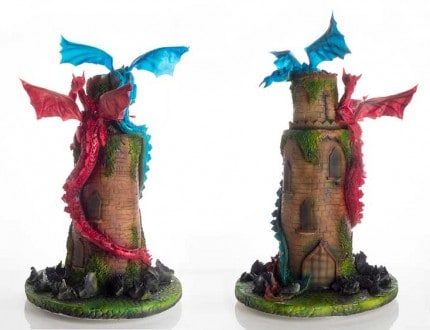 Paul Bradford Sugarcraft School also offers practical courses in their Sugarcraft School in Falkirk and around the UK, find out more about the courses, tutors, and locations.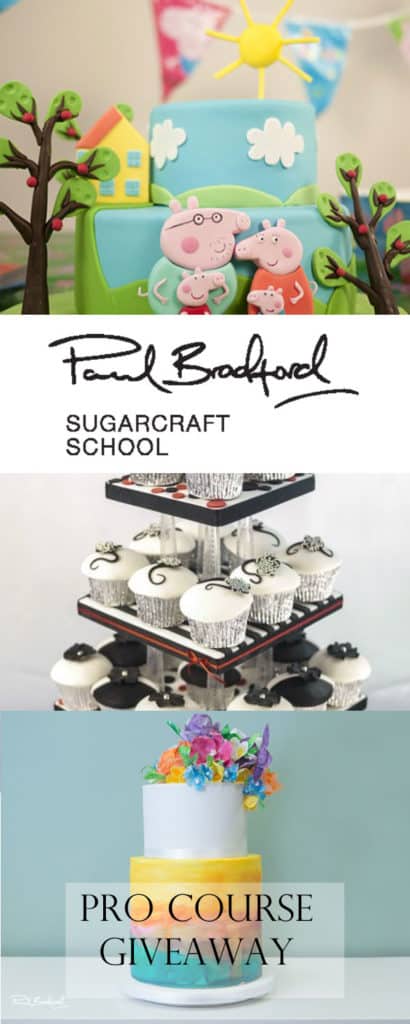 I have one year's Pro membership (worth £203) to GIVEAWAY to one lucky reader, follow the instructions on the Rafflecopter to enter.
Terms and conditions apply.
Disclaimer: I am running this giveaway in good faith, I have not been paid and all opinions are my own.