Spiced Blackberry Jam is a lovely way to use the produce of the hedgerows. I'm a big fan of foraging for free food and I'm lucky because I have hedgerows right on my doorstep so no shortage of blackberries.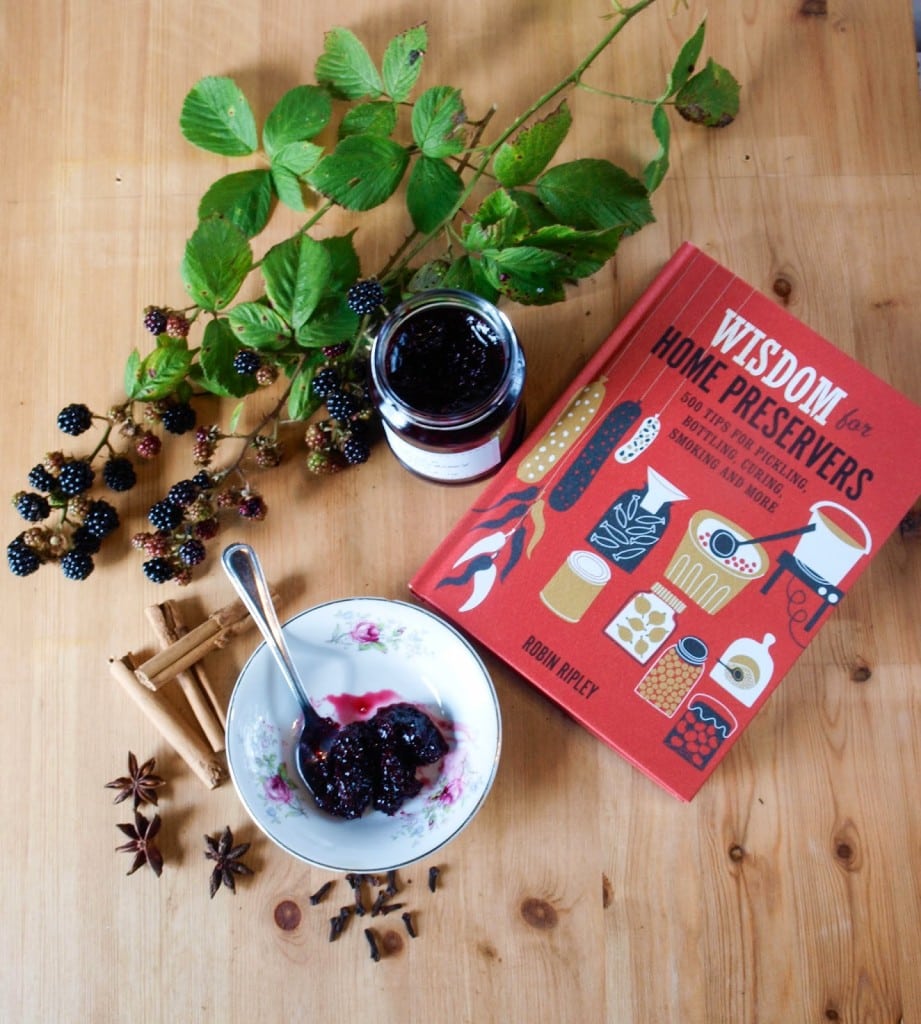 When autumn (fall) starts to creep in, it's definitely time to start preserving the harvest from your garden or the hedgerows. People have been preserving food since ancient times—evidence shows that Middle Eastern cultures were using the heat of the sun to dry their foods as early as 12,000 BC—for reasons of survival or culture or both. Fast forward to the present day, and preserving our food—perhaps home-grown, seasonal, local, organic, or free-range—is an essential and enjoyable part of a healthy, sustainable lifestyle.
Wisdom for Home Preservers by Robin Ripley is a comprehensive guide to preserving in all sorts of different ways including bottling, freezing, drying, fermenting, salt curing and smoking and cold storage/root cellaring. This isn't a cook book, there are no recipes, but it is full of really helpful tips which will help you get the most from your produce and answer any questions you might have. Here are a few of the useful tips:Tip 158: Pick the right bowls and pots for pickling
Avoid containers and utensils made of unlined copper, iron, zinc or brass when pickling. These materials may react with acid and salt and can cloud or discolour your pickles. For pots, pick such materials as stainless steel, heatproof glass or hard-anodised aluminium.Tip 254: Set your freezer temperature to -18
Freezer temperatures settings should be set to -18 C (0 F) or lower. Not all freezer settings are accurate, though, so get a freezer thermometer, available at supermarkets and kitchenware retailers, and regularly monitor the temperate and adjust the setting if needed.Tip 279: Create your own herb meat rubs
With herbs rolling in from the garden by the basketful, don't forget you can mix the match them to make unique and delicious rubs for meat and poultry. For poultry, try combining dried lemon thyme, sage, rosemary, salt and pepper. For beef, try a combination of dried thyme, sage, marjoram, garlic and onion powders, pepper and salt.
Garden and food writer ROBIN RIPLEY has been growing, cooking and preserving fresh food from her garden since moving to a small farm in rural Maryland 15 years ago. She is an enthusiastic experimenter of all things related to food, including bread and pastry baking, wine and cheese making, canning and preserving. She is co-author of Grocery Gardening and blogs about her gardening, preserving and made-from-scratch cooking projects at http://bumblebeeblog.com. She also raises pet chickens, which she blogs about at http://eggsandchickens.com. Robin writes and talks regularly with groups about gardening, potager design and the importance and joy of supporting locally-grown and fresh foods.
Wisdom for Home Preservers
Author: Robin Ripley
Publisher:
Apple Press
Published: 4th September
RRP: £12.99I have one copy of Wisdom for Home Preservers to give away (scroll down to the Rafflecopter widget to enter)As a bonus I thought I'd share this recipe for
Spiced Blackberry Jam
with you. The blackberries in our lane have been particularly good this year and it's been so easy to collect enough to make a few pots of jam. If you would like to make this jam, I found the recipe at
'Putting up with the Turnbulls'
you can find it here:
Spiced Blackberry Jam
it's absolutely delicious, the spices are very subtle but enhance the flavour of the fruit.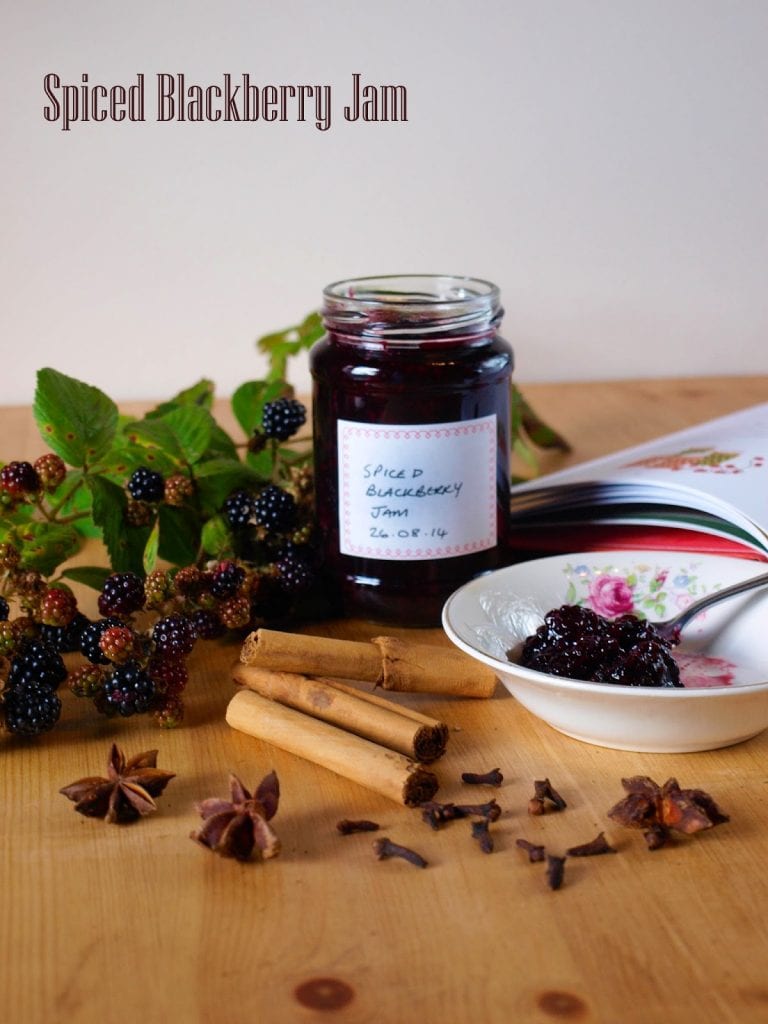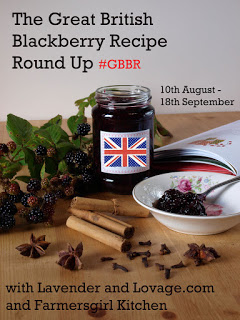 I'm adding this recipe to the The Great British Blackberry Recipe Round Up, a Linky party which Karen at Lavender and Lovage and I are running throughout Blackberry season 2015. Click through to the GBBR post for full details. You will see that I used the photo from this post for the Linky badge!