These Homemade Chocolate Coconut Bars are really easy to make, absolutely lethal on the waistline and a firm favourite with children and husbands.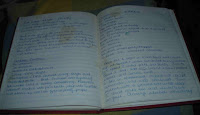 The recipe is one which is passed on and I got it from a work colleague back in the 1980s. There was no internet to consult for recipes, I wrote the recipe into a hard-backed notebook which is full of little gems I have collected over the year.
More No-Bake Recipes from Farmersgirl Kitchen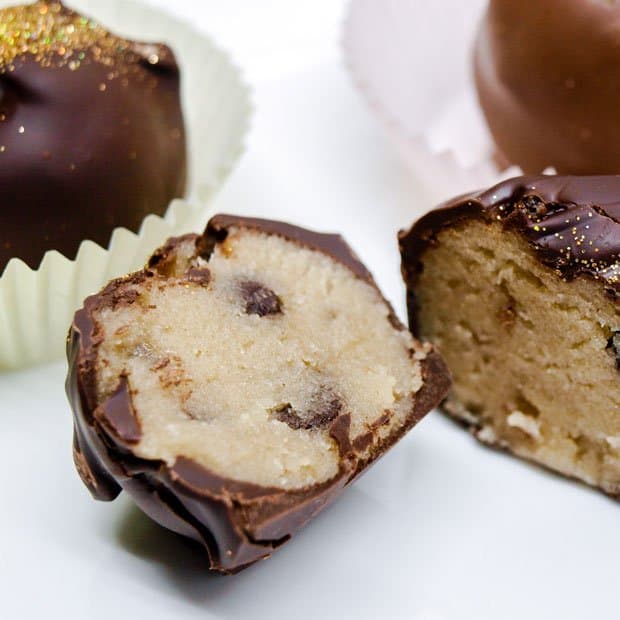 Chocolate Chip Cookie Dough Truffles are a rich and delicious homemade candy. They are easy to make and safely recreate the wonderful memories of scaping the last of the dough from the bowl.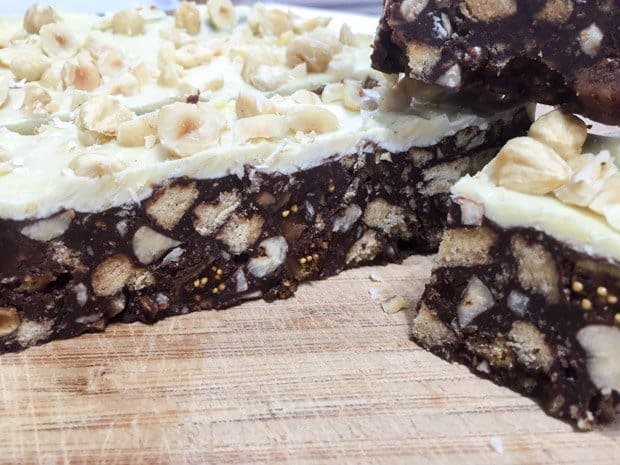 Chocolate Tiffin is a no-bake biscuit cake, the kind of sweet treat that sells well at fairs and bake sales.
Homemade Chocolate Coconut Bars
Ingredients
8

oz

desiccated coconut

7

oz

good quality chocolate

1

small tin condensed milk

2

tbsp

icing sugar
Instructions
Mix together in a bowl the coconut, icing sugar and condensed milk.

Heat the cooking chocolate over a pan of hot water until a runny consistency.

Form the coconut mixture into firm balls, dip into the chocolate and allow to cool on greaseproof paper.
Notes
Do not lick your fingers until the very last bar has been made!
Don't Miss My Latest Recipes
CLICK TO SUBSCRIBE NOW to join my newsletter list & receive a FREE 'How To Adapt Recipes For Your Slow Cooker' printable!
Share by Email
Chocolate Yule Log
4oz (100g) plain dark, good quality cooking chocolate
4oz (100g) plain dark chocolate
2oz (50g) butter
7oz (200g) digestive biscuits
4oz (100g) raisins
2oz (50g) chopped tasted hazelnuts
2oz (50g) glace cherries, quartered
To decorate
4oz (100g) plain dark chocolate
1 tsp icing sugar
1. Put the chocoate and cooking chocolate in a large heatproof bowl with the butter. Stand the bowl over a pan of hot water and stir until chocolate melts.
2. Remove the bowl from the heat. Put the biscuits ina polybag and break them up with a rolling pin until in small chunks.
3. Stir into the chocolate with the raisin, hazelnuts and cherries. Mix together well.
4. Spoon the mix onto a sheet of foil. Fold Foil tightly round the mixture and squeeze it into a thick log shape. Chill until set hard.
5. To decorate: unwrap log and put on a serving plate. Melt remaining cholate in a bowl over hot water. Spread chocolate over log to cover it completely. mark the cholate with a fork so it looks like bark. Leave it to set. Sift a little icing sugar 'snow' over the log. Add a sprig of holly or other Christmassy decoration.