ABOUT FARMERSGIRL Kitchen
Hi! I'm Janice. Welcome to my farm and kitchen! I love to cook and bake seasonal Scottish recipes with the occasional detour into other recipes which I love.
As well as recipes, I also occasionally share product and book reviews, foodie news from my travels and some insights about life on a farm in rural Scotland.
Seasonal and field to fork cooking is my passion and I hope it will become your passion too!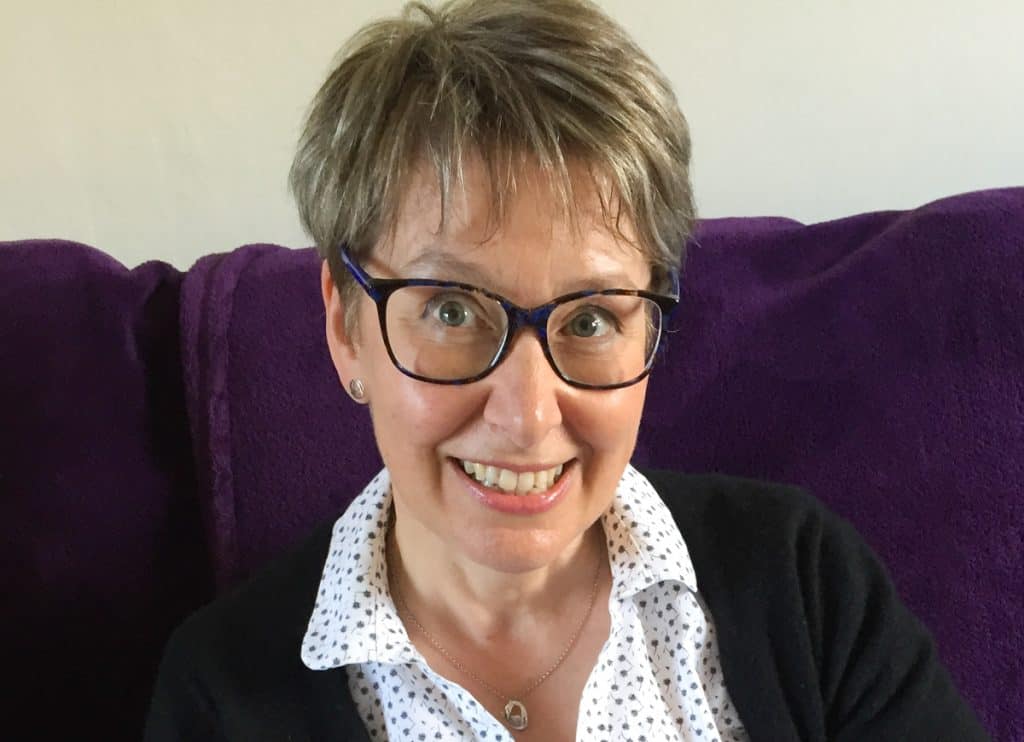 How FarmersGirl Kitchen Can Help You
Do you sometimes struggle to find the time and energy to make homemade meals for your family?
I know exactly how you feel, I'm a wife, a mother and now a grandmother. Until recently I worked full-time in a demanding job whilst helping out on the farm on the weekends.
Many people ask me "How do you do it?" I used to think, "well I just do it, doesn't everyone?" Apparently not!
I started Farmersgirl Kitchen because I wanted to share my simple recipes. Some recipes have been passed down through my family, others are new but all are adapted to be easy to make, family-friendly, hearty and filling. I also share some of my planning and organising tips and tricks as I go.
My aim is to be your friend in the kitchen, providing recipes, friendly advice, inspiration and honest reviews. You can find everything from real Scottish classics like Scotch Broth, Cloutie Dumpling and Stovies to a whole selection of Jams, Preserves, Pickles & Chutneys, recipes to make the most of your Slow Cooker and lots of classic cakes, bakes and desserts.
How to Find & Search Recipes
There are several ways that you can find recipes and other posts around the site.
I would recommend that you start with my Recipe Index. Here you'll find all my recipes split by categories such as Drinks, Soup, Main Course and Light Bites.
You can also find the recipe index in the menu at the top of every page along with other ways to sort recipes such as by season. I've also given you a handy shortcut to find my Scottish inspired and traditional recipes.
My travel and review posts can also be found in my menu. Don't miss my review of the latest Froothie Evolve blender and my special ambassador code to get 2 years extra warranty!
I have also created a page where you can find my Field to Fork and Plot to Plate recipes. These recipes celebrate great local and seasonal produce and they reflect how I eat every day.
Can you guess what my most popular recipe is every single year? It's my Scotch Broth recipe. So, if you aren't too sure where to start, you should definitely start there.
About Me
I love to cook and bake. It's been my passion since I was a child with my interest developing through travels in Europe, the USA and Asia in my teens and twenties.
I also love to grow vegetables, fruit and flowers in my garden and, of course, I spend time cooking, baking and writing up my recipes to share with you here at Farmersgirl Kitchen.
I recently retired but I haven't really slowed down! Between spending more time with my children, grandchildren and other family and continuing to help out on the farm, I now dedicate much of my time to Farmersgirl Kitchen.
Sometimes I'm in the kitchen developing new recipes and sometimes I'm taking new photographs to update older recipes. At other times when I'm not writing, I'm chatting to fellow bloggers and my readers via social media.
Hearing from my readers is an absolute joy and a highlight of what I do.
ABOUT FARMERSGIRL FARM
Farmersgirl Farm is a small family farm in the south west of Scotland.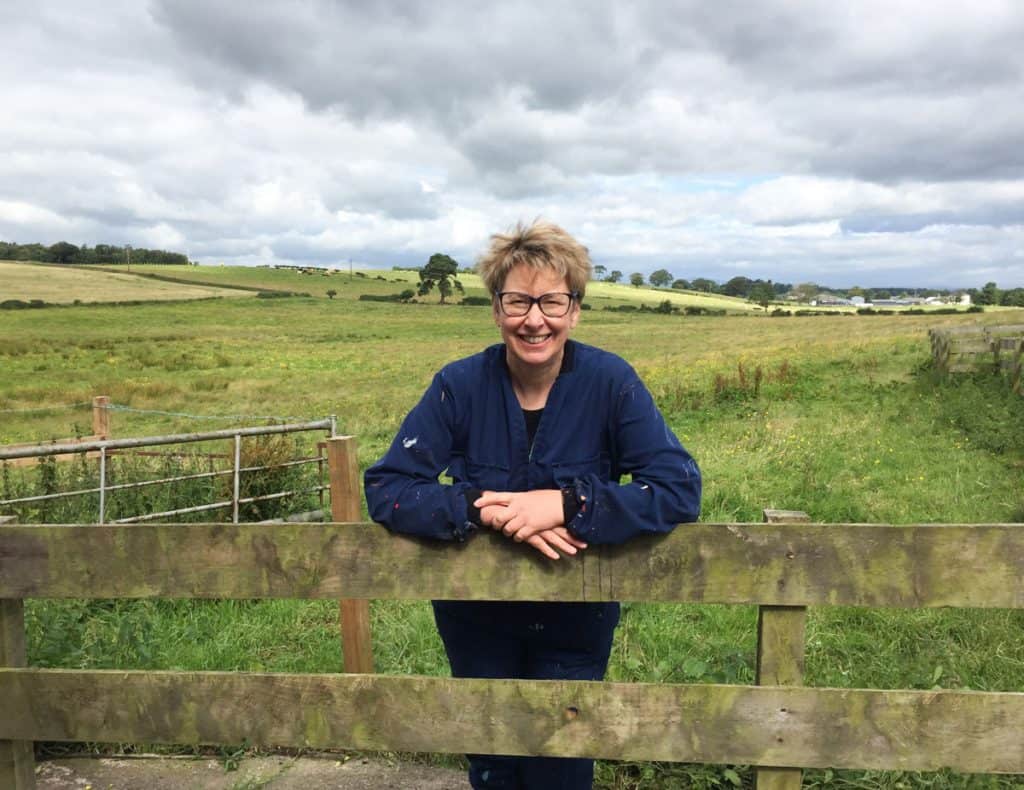 I'd been planning an update of my about page for a little while, so I asked my husband to take a picture of me in my farming gear, just after we had been working with the cattle.
He duly obliged, it was only after I looked at the photo that I realised my hair was sticking up and I looked like I had been dragged through a hedge backwards!
I decided that this photo is probably a pretty accurate capture of what I look like when working on the farm and certainly not the slick 'Instagram' lifestyle images that are often seen on websites.
It sums up my general attitude to life which, I hope, also comes across at Farmersgirl Kitchen: I'm all about keeping it real, making it easy and being genuine.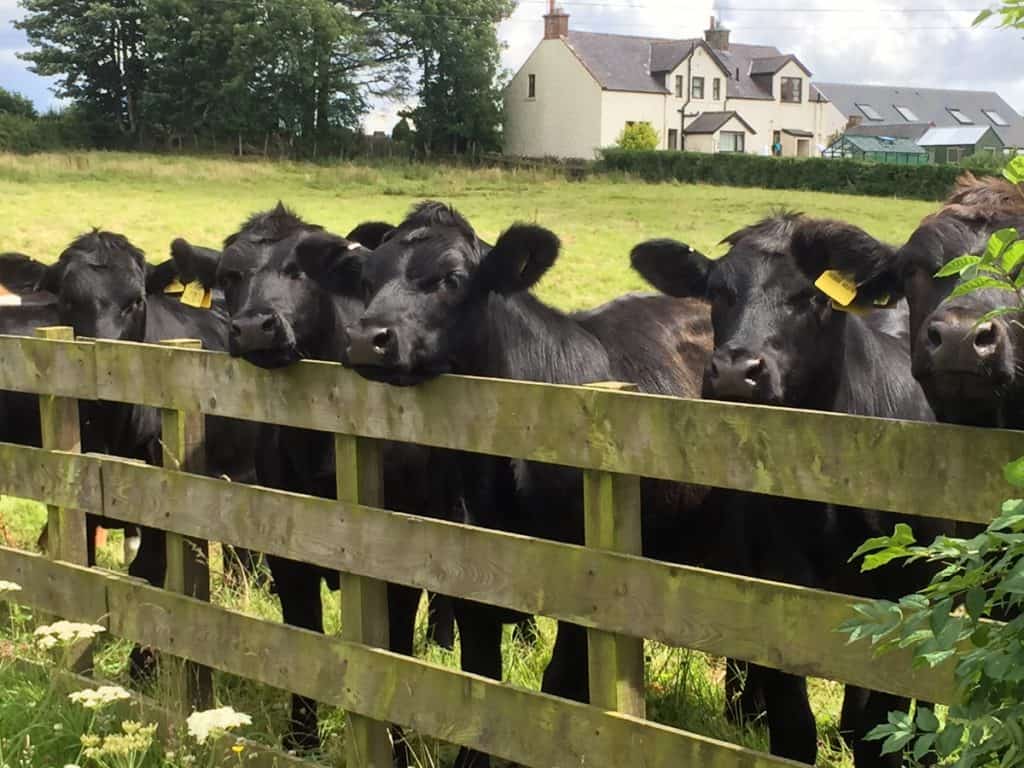 Ours is a traditional small family farm which can no longer compete with the large industrialised agribusinesses. Before we retired, both my husband and I had full-time jobs outside the farm.
We keep a few cattle over the summer months and rent out the rest of our fields. We buy in young calves and rear them until they are around 9 months old, then sell them on to other farms.
Rural life can be mixed blessing, but although I am not a born and bred farmer, I am a country girl and I really enjoy living on a farm.
Work With Me
For more information about working with me, please visit my dedicated Work With Me page.
More Information
For more information about how your information may be used by Farmersgirl Kitchen, please refer to my privacy policy.
All material on this website is protected by copyright. No images, text or any other details may be republished or copied without the express permission of Farmersgirl Kitchen.
Contact Me
Farmersgirl Kitchen is always evolving in response to what you tell me are your kitchen challenges and what kind of recipes you want me to share.
If I can help then I will. Perhaps we will even learn something new together. Send me your kitchen questions or requests by email, post a comment at the bottom of any of my recipes or get in touch via any of my social media channels.