Rhubarb, Mango and White Chocolate Almond Cake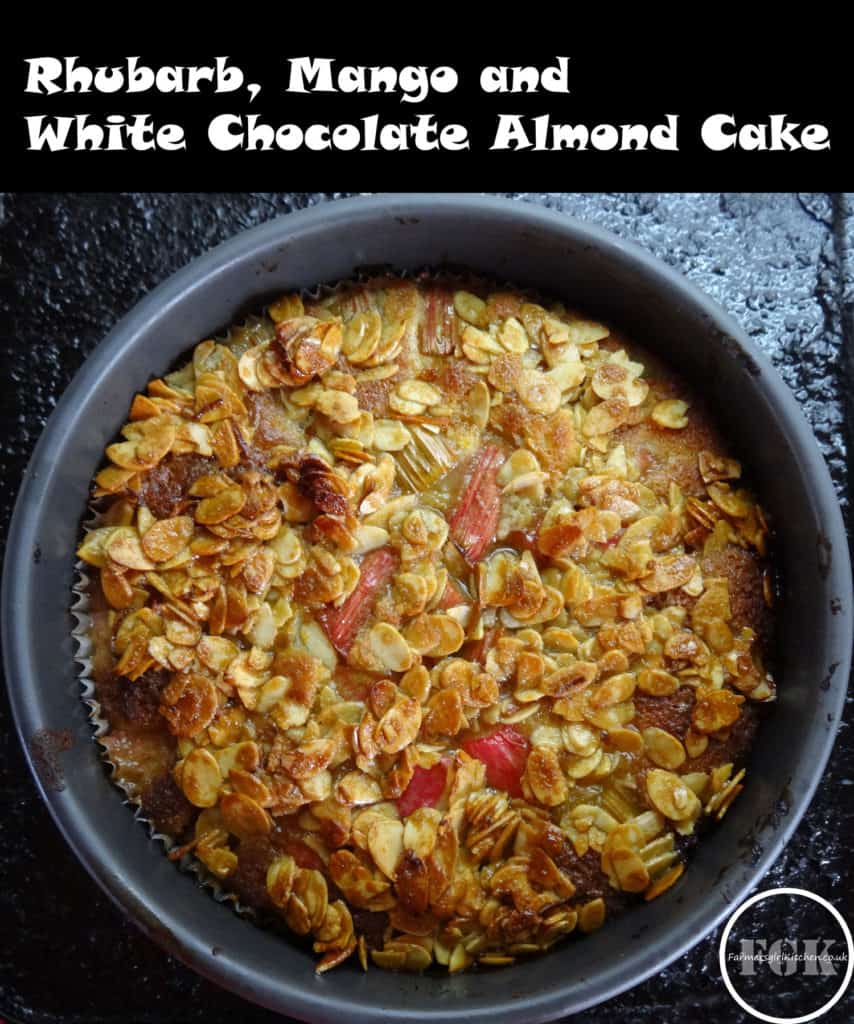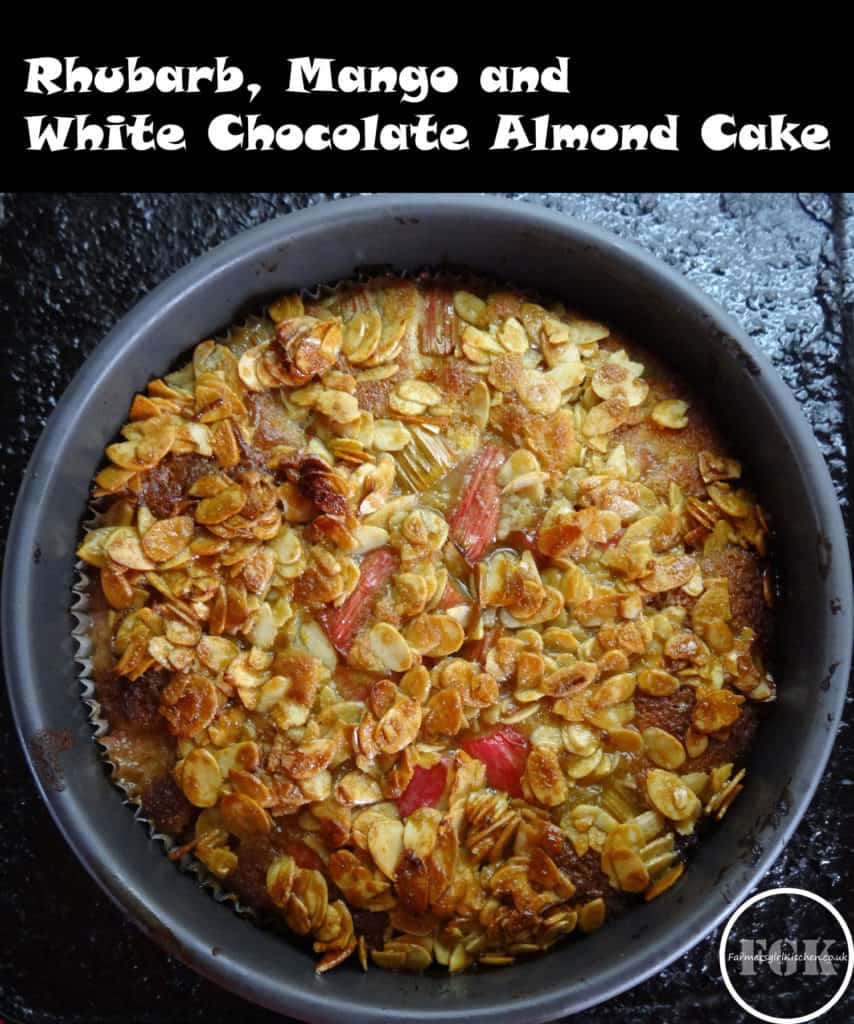 Oh how I love rhubarb! At the start of the season, I'm happy simply to eat a rhubarb crumble, or serve slim roasted red stalks with cream or yogurt, but when the season progresses I start to look for alternative ways to serve this old favourite. I asked on Twitter for suggestions of recipes using rhubarb and Vicky Saunders of Yum Yum Bubblegum replied to tell me about the Rhubarb and Orange Cake, the recipe for which she had snipped from Good Food Magazine some years ago.
It sounded like just what I was looking as the basis for a cake which meets the requirements of this month's We Should Cocoa, the blog event created by Choclette at Chocolate Log Blog and Chele at Chocolate Teapot. As always, the recipe must contain chocolate and this month it is guest hosted by Shaheen at Alottment to Kitchen (A2K) who has chosen the star ingredient as 'Mango'.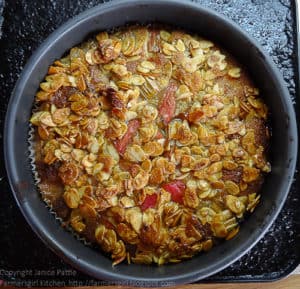 Rhubarb, Mango and White Chocolate Almond Cake
2016-04-25 18:43:50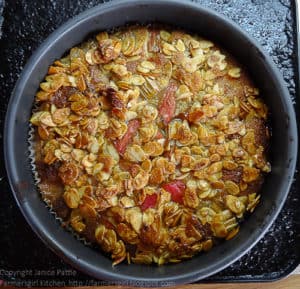 A sweet, moist and fruity cake with a crisp and crunchy almond topping.
Ingredients
350g rhubarb, cut into chunks
100g dried mango pieces
200g golden caster sugar
grated zest and juice of half an orange
140g butter, softened
2 eggs, beaten
½ teaspoon baking powder
85g self-raising flour
100g ground almonds
50g chopped white chocolate
Topping
25g butter
25g light muscovado sugar
grated zest of half an orange
50g slivered almonds
Instructions
Mix the rhubarb with 50g of the caster sugar and the orange zest, then
set it aside for an hour, giving it a stir or two.
Cut the mango pieces into small bite sized chunks and cover with orange juice, leave to soak for at least an hour.
Pre-heat the oven to 190/gas 5 and grease and line a 23cm loose-bottomed cake tin.
Cream the butter and remaining 150g sugar until light and fluffy.
Drain any remaining orange juice from the mango pieces and add to the butter and sugar with the eggs, baking powder, flour and ground almonds and beat gently until smooth.
Stir in the chopped white chocolate.
Turn into the tin and level with a spoon. Spoon over the drained mango pieces, drain the
rhubarb and spoon the chunks over the cake.
Bake for 25 minutes.
Meanwhile, make the topping by melting the butter and stirring in the sugar, zest and almonds.
Take the cake out of the oven, reduce the temperature to 180/gas 4, sprinkle the topping over it and quickly replace it in the oven for another 15-20 minutes until firm in the centre.
Cool in the tin for 20 minutes or so before transferring to a rack. Dust with icing sugar and serve warm or cool with thick cream.
Adapted from Good Food Magazine via Yum Yum Bubblegum
Adapted from Good Food Magazine via Yum Yum Bubblegum
Farmersgirl Kitchen https://www.farmersgirlkitchen.co.uk/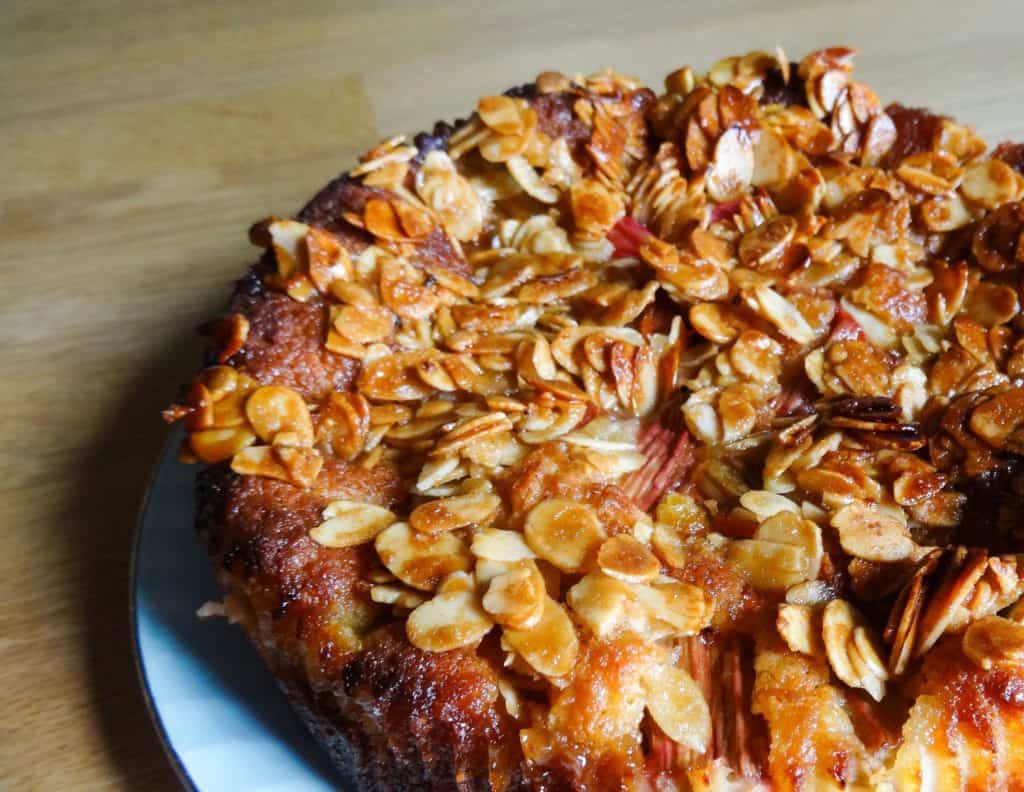 I was a little concerned that adding mango as well as the rhubarb might make the mixture too wet, but it baked perfectly and, I have to say, the topping is genius! The almonds caramelise with the sugar and butter and provide a sweet and crunchy contrast to the moist almond sponge and sharp/sweet taste of the fruits.
I served the cake slightly warm with Greek Yogurt, but it would be equally good with cream or icecream or served cold with a cup of tea or coffee. Many thanks to Vicky for passing on this fantastic cake recipe and to Shaheen for hosting this month.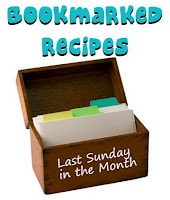 As I bookmarked this from Yum Yum Bubblegum, I'm also entering it in Bookmarked Recipes run by Jacqueline at Tinned Tomatoes