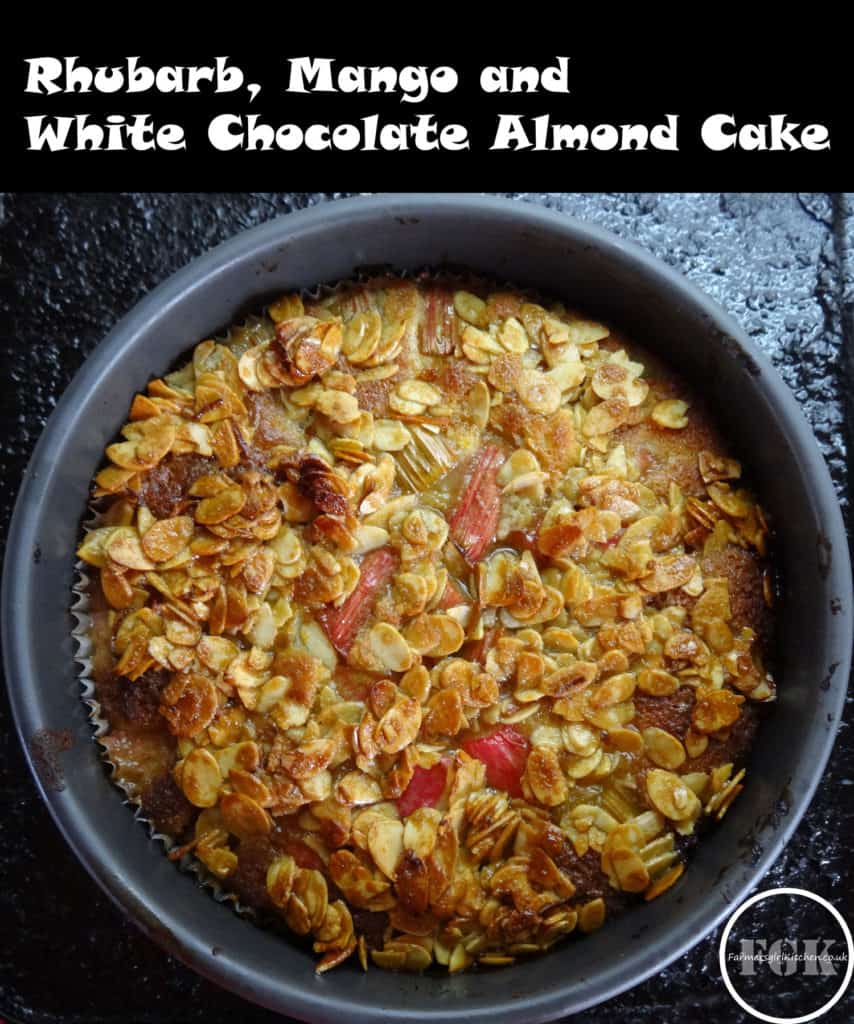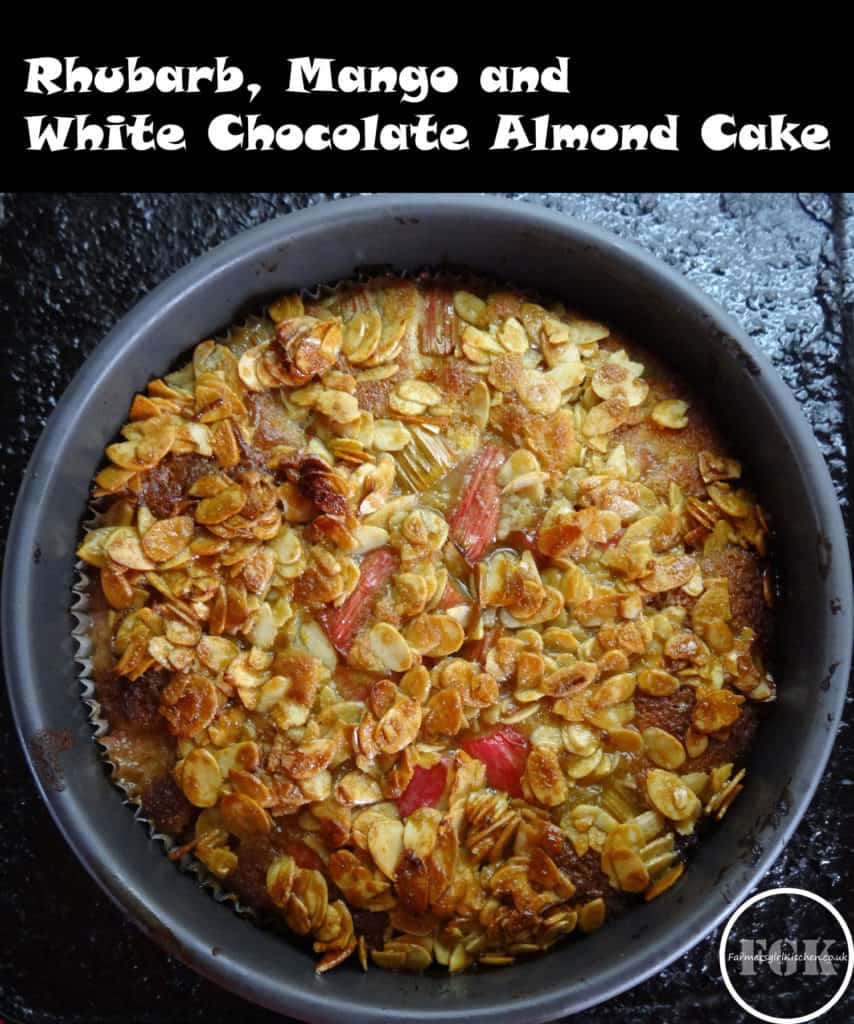 Oh how I love rhubarb! At the start of the season, I'm happy simply to eat a rhubarb crumble, or serve slim roasted red stalks with cream or yogurt, but when the season progresses I start to look for alternative ways to serve this old favourite. I asked on Twitter for suggestions of recipes using rhubarb and Vicky Saunders of Yum Yum Bubblegum replied to tell me about the Rhubarb and Orange Cake, the recipe for which she had snipped from Good Food Magazine some years ago.
It sounded like the perfect basis for a cake which meets the requirements of this month's We Should Cocoa, the blog event created by Choclette at Chocolate Log Blog and Chele at Chocolate Teapot. As always, the recipe must contain chocolate and this month it is guest hosted by Shaheen at Alottment to Kitchen (A2K) who has chosen the star ingredient as 'Mango'.
I was a little concerned that adding mango as well as the rhubarb might make the mixture too wet, but it baked perfectly and, I have to say, the topping is genius! The almonds caramelise with the sugar and butter and provide a sweet and crunchy contrast to the moist almond sponge and sharp/sweet taste of the fruits.
I served the cake slightly warm with Greek Yogurt, but it would be equally good with cream or icecream or served cold with a cup of tea or coffee. Many thanks to Vicky for passing on this fantastic cake recipe and to Shaheen for hosting this month.
As I bookmarked this from Yum Yum Bubblegum, I'm also entering it in Bookmarked Recipes run by Jacqueline at Tinned Tomatoes