Soup is probably my favourite thing to eat for lunch. There are so many different varieties, it's warming and fills you up. This Carrot Ginger and Butternut Squash Soup is really easy to make, I always have carrots and onions in the fridge, however this week there was also half a butternut squash.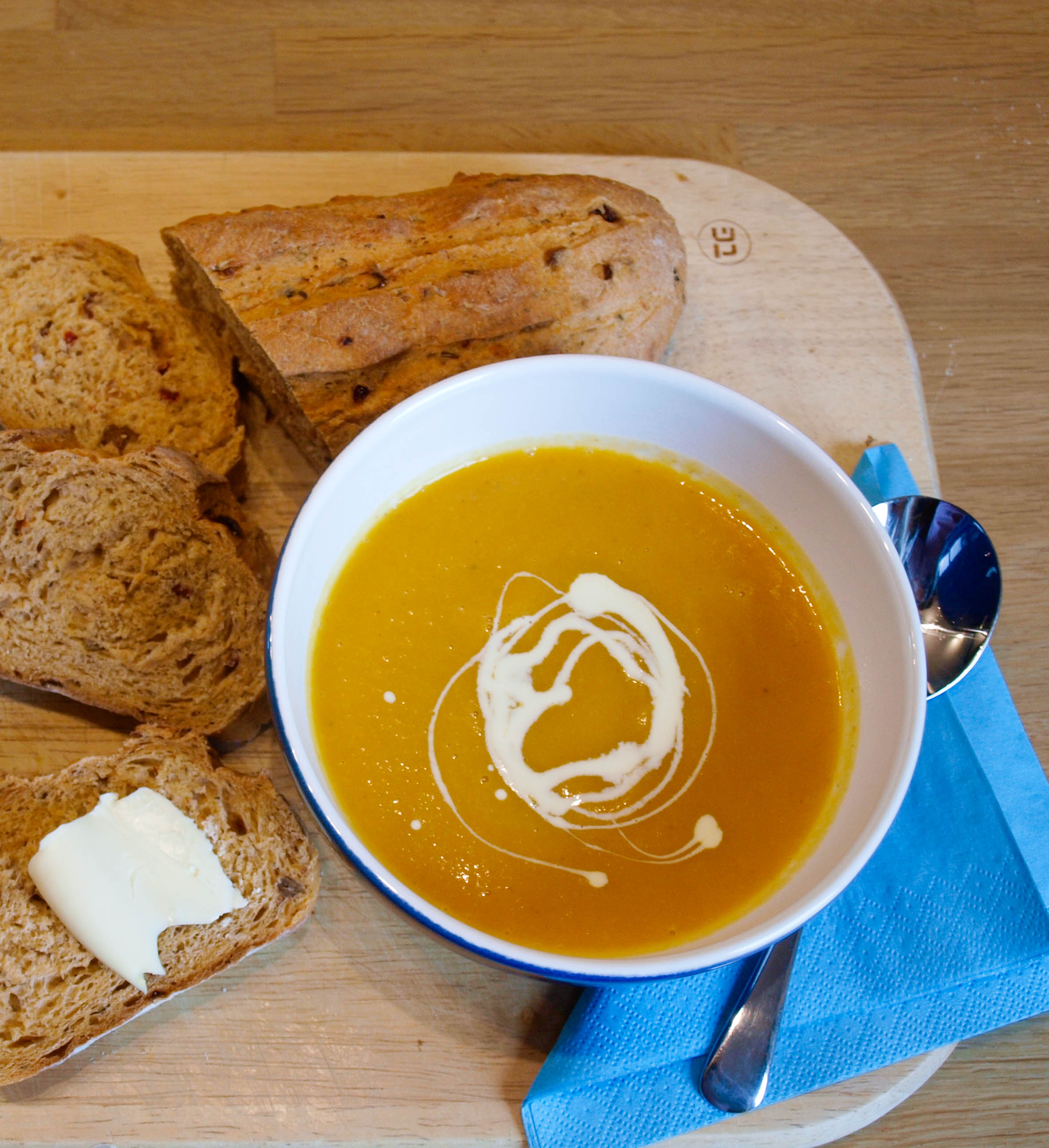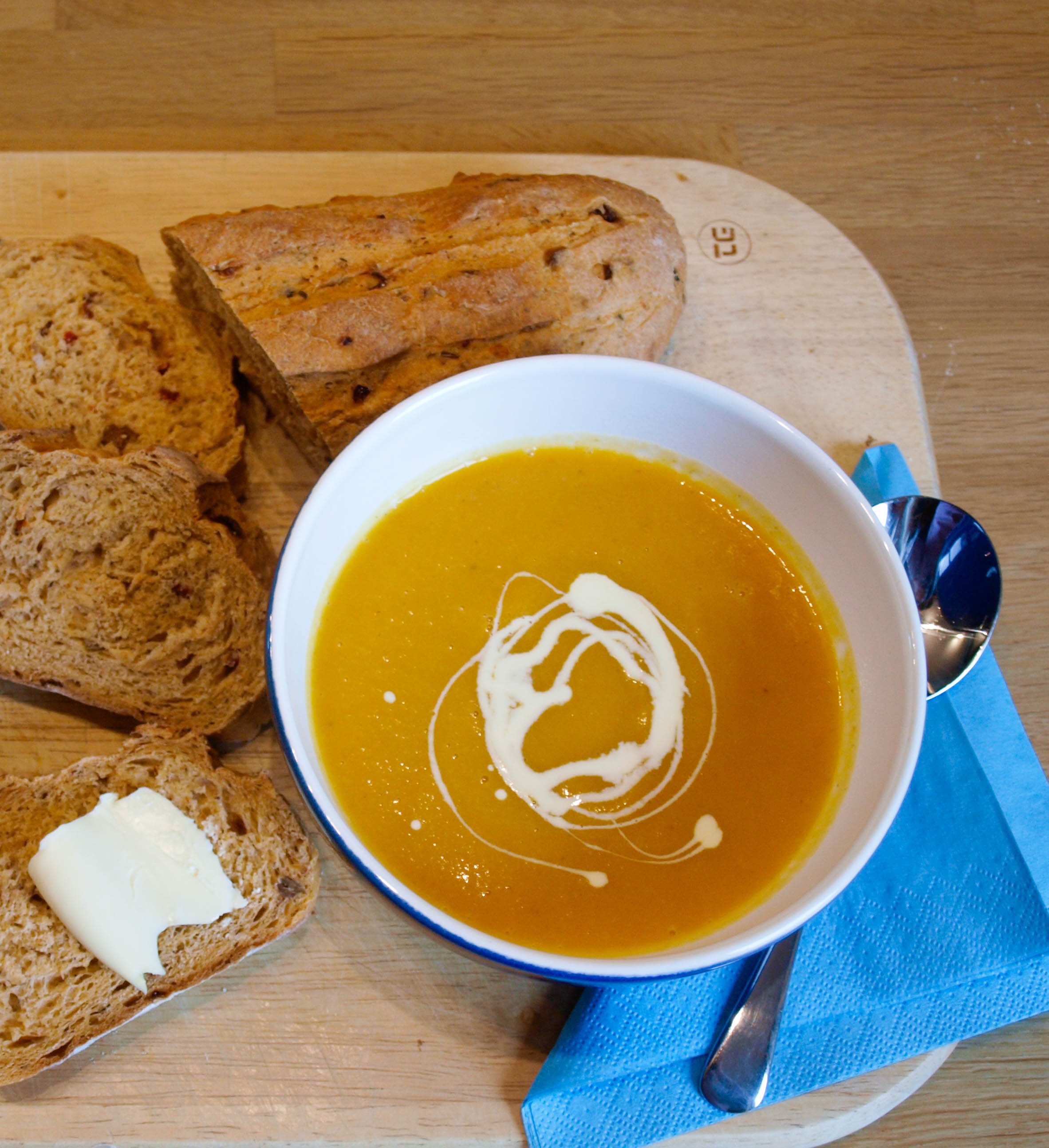 These two vegetables together would have been a little too sweet for my taste, so I added some fresh grated ginger to create a Carrot, Ginger and Butternut Squash Soup. You can freeze fresh ginger so you always have it available, it's not difficult scrape off the skin and grate it straight from the freezer.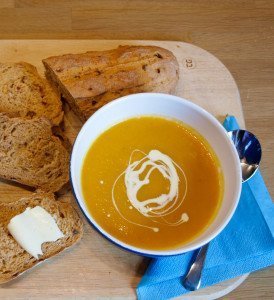 Carrot, Ginger and Butternut Squash Soup
2015-11-13 20:22:51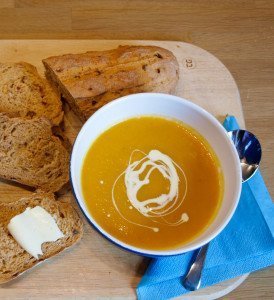 Serves 6
A warming soup with a hint of sweetness and the tang of fresh ginger
Ingredients
1 tbsp rapeseed oil
1 large onion, peeled and roughly chopped
Approx 500g carrots, roughly chopped
1/2 a medium butternut squash, deseeded, peeled and chopped
2 tsp of grated fresh ginger root
1 litre vegetable stock
salt and freshly ground pepper
200ml milk optional
Instructions
Heat the oil to a medium heat in a large pan.
Add the onion, butternut squash and the carrots and stir them around for 5 minutes, do not let the onion colour. Add the grated ginger and stir through the vegetables for a minute.
Add the stock and bring to the boil, turn down the heat until the soup is gently simmering.
Season with a tsp salt and a few grinds of pepper, you can adjust later if required.
Cook until the vegetables are soft about 20-30 minutes.
Take the soup off the heat and leave to cool slightly.
Puree the soup either with a stick blender straight into the pot or using a blender or food processor.
The soup will be very thick, add milk until the soup is the consistency of thick cream.
Taste for seasoning and adjust as required.
Serve with a swirl of cream (optional)
Notes
If you do not wish to use milk then thin the soup with more vegetable stock.
Farmersgirl Kitchen https://www.farmersgirlkitchen.co.uk/
Butternut squash is in season right now and is so versatile. It makes great soup combined with lots of different ingredients. Here are some alternative recipes from great food blogs: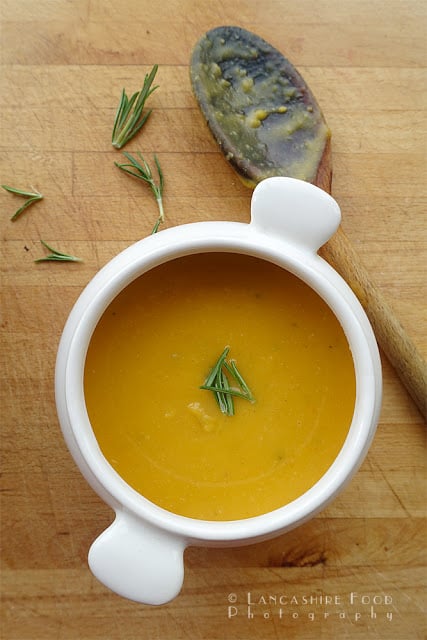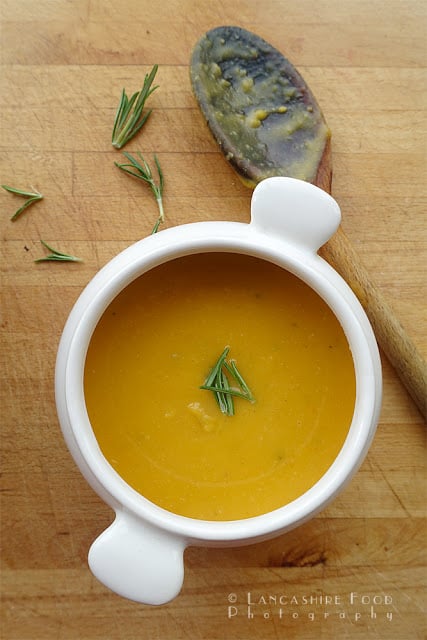 Butternut Squash and Butterbean Soup from Lancashire Food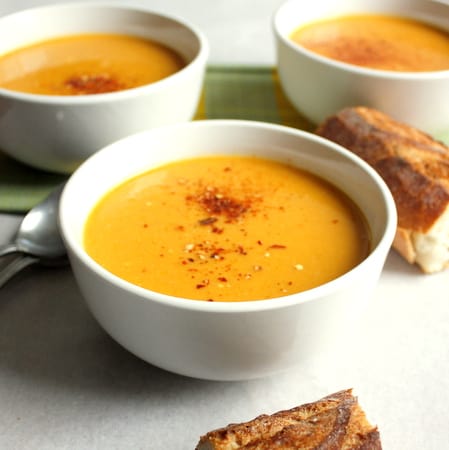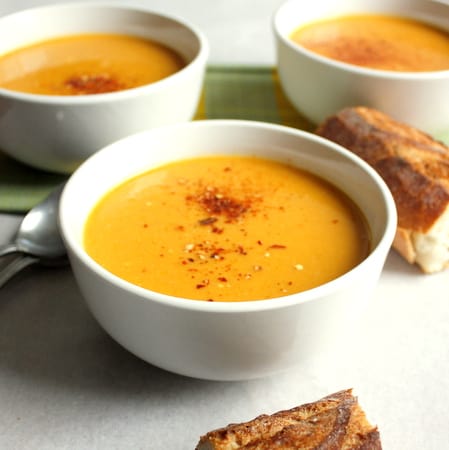 Roasted Butternut Squash Soup with Coconut from Recipes from a Pantry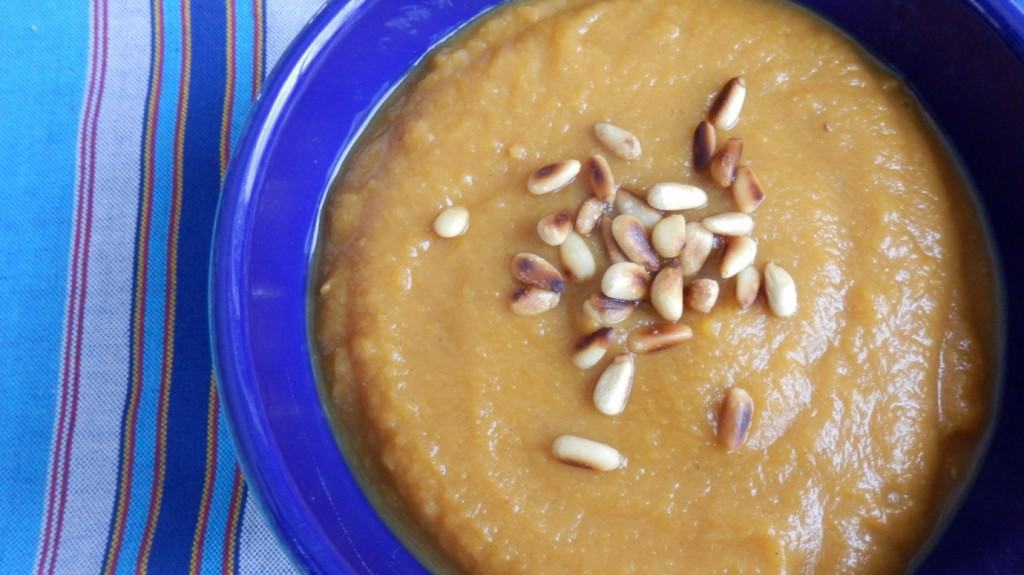 Butternut and Sweet Potato Soup courtesy of From The Healthy Heart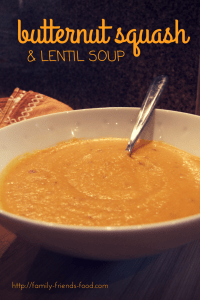 Roasted Butternut Squash and Lentil Soup from Family Friends Food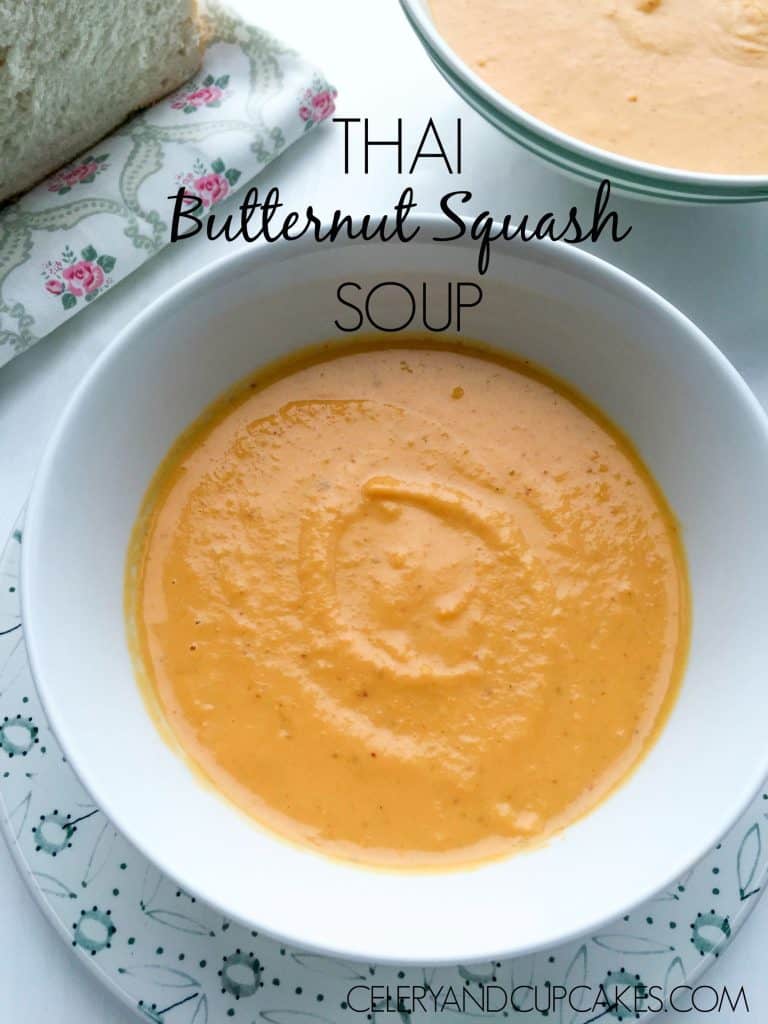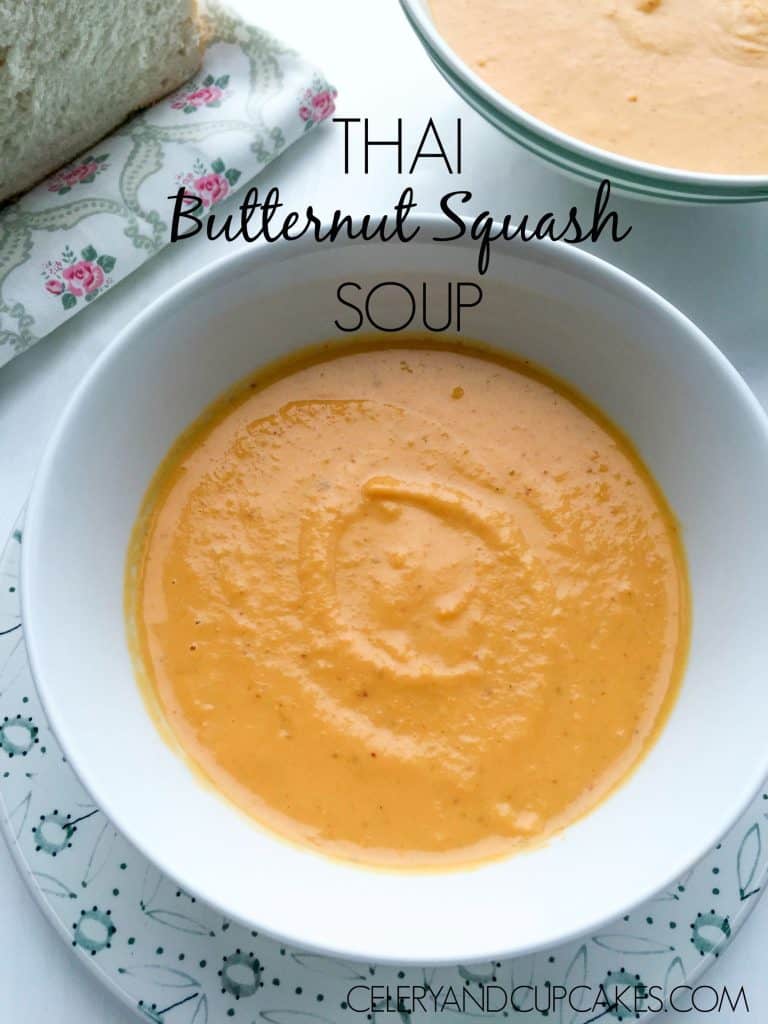 Thai Butternut Squash Soup from Celery and Cupcakes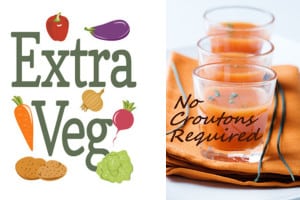 I'm entering my Carrot, Ginger and Butternut Squash Soup for Extra Veg, the blog challenge to encourage us to eat an extra portion of vegetables run by Helen at Fuss Free Flavours and Michelle at Utterly Scrummy Food for Families and also for No Croutons Required, the soup or salad challenge run by Jacqueline at Tinned Tomatoes and Lisa at Lisa's Kitchen