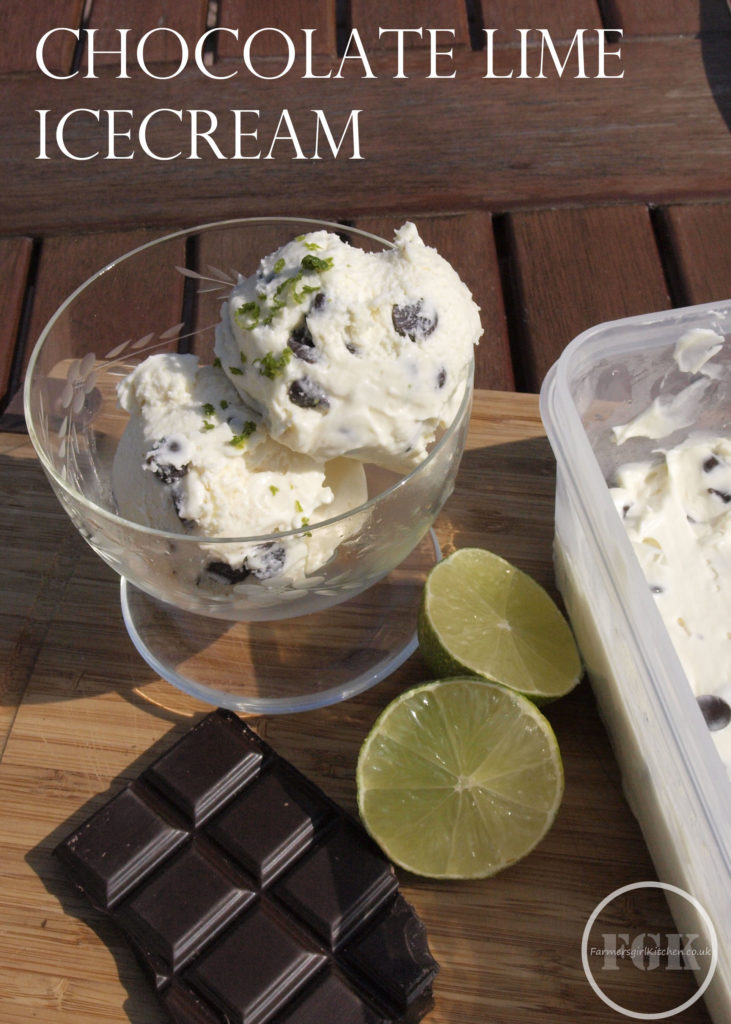 What do you want to eat when the temperatures rise? Why reach for the ice cream of course, you won't be disappointed by this Chocolate Lime ice cream, it's easy to make and tastes like chocolate lime sweets!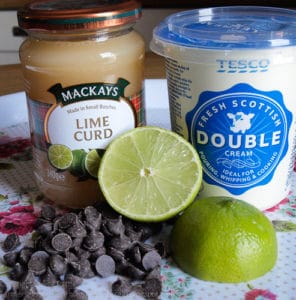 When I was at the Highland Show, the lovely Claire from
Mackays
, gave me some samples to bake with as part of "Baking with Mackays". I don't know about you, but I'm not all that keen on standing by a hot oven when the sun is shining outside, so I looked for another way to use the delicious preserves, made in Scotland, in a creative way. I love Lemon Curd but have never tried
Lime Curd
, Mackays Lime curd includes eggs, butter, limes and sugar and is delicious spread on hot buttered toast. Eggs, butter and sugar are the ingredients needed to make a custard and in many ways a curd is a custard, by adding cream it's a short cut to making ice cream. I was conscious that the theme for
We should Cocoa
this month was ice cream, so thought about how I could include chocolate. I have a bit of a soft spot for those, old fashioned sweets, Chocolate Limes, it's such a great combination of flavours that I thought it was worth trying to make Chocolate Lime ice cream.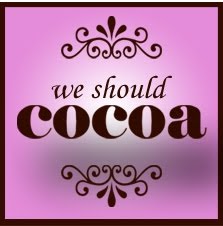 Chocolate Lime Ice Cream
300ml double cream
1 jar (340g) Mackays Lime curd
½ lime juice and zest
100g chocolate chips
1. Whip the cream until it is floppy, add the lime curd, zest and juice.
2. Churn in an ice cream machine, then add the chocolate chips or place in a shallow box and freeze for a couple of hours before adding the chocolate chips, then freeze overnight.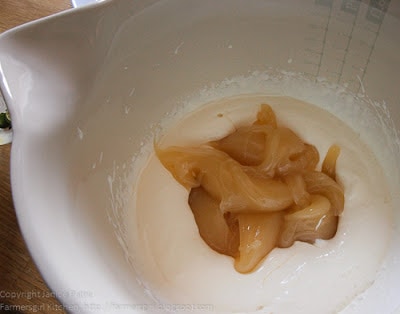 I put the mixture into my ice cream maker, it churned away, but 20 minutes later when it should had been turning solid, it was just slightly more chilled. I picked up the bowl of the ice cream maker and realised that it was leaking bluey green stuff from the bottom. Fortunately none of this came near the ice cream, so I scooped it up and put it into a box, mixed in the chocolate chips and put it into the freezer for at least four hours or, preferably, overnight.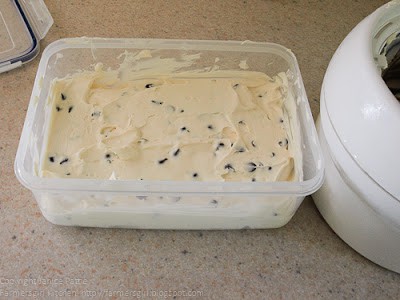 Because of the high sugar content in the curd, the ice cream doesn't go rock hard, nor does it form ice crystals so you really don't need an ice cream machine to make it.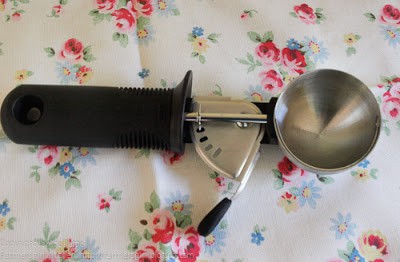 I used this excellent Trigger Ice Cream Scoop from Oxo Good Grips to serve up my ice cream. I have three ice cream scoops, none of which have ever been terribly satisfactory, but this one scoops like a dream and the trigger action deposits the ice cream into your dish in a neat ball, it also goes in the dish washer which is a real bonus.
The Chocolate Lime ice cream was very creamy but the sharp lime flavour from the Lime Curd cuts through the richness and the little nuggets of dark chocolate really did make it taste like those Chocolate Lime sweets.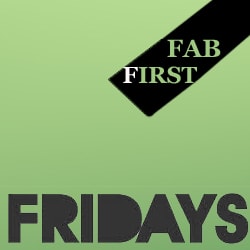 I'm adding this post to the Fab First Fridays linky at London Unattached, a blog event to share your favourite post of the month.