Green Lentil and Vegetable Soup is a hearty comforting bowl of pulses and vegetables that are perfect to serve as a warming lunch or even as a light supper with lots of crusty bread. I've left the vegetables in nice big chunks and the green lentils add protein and thicken the broth to make a really satisfying meal.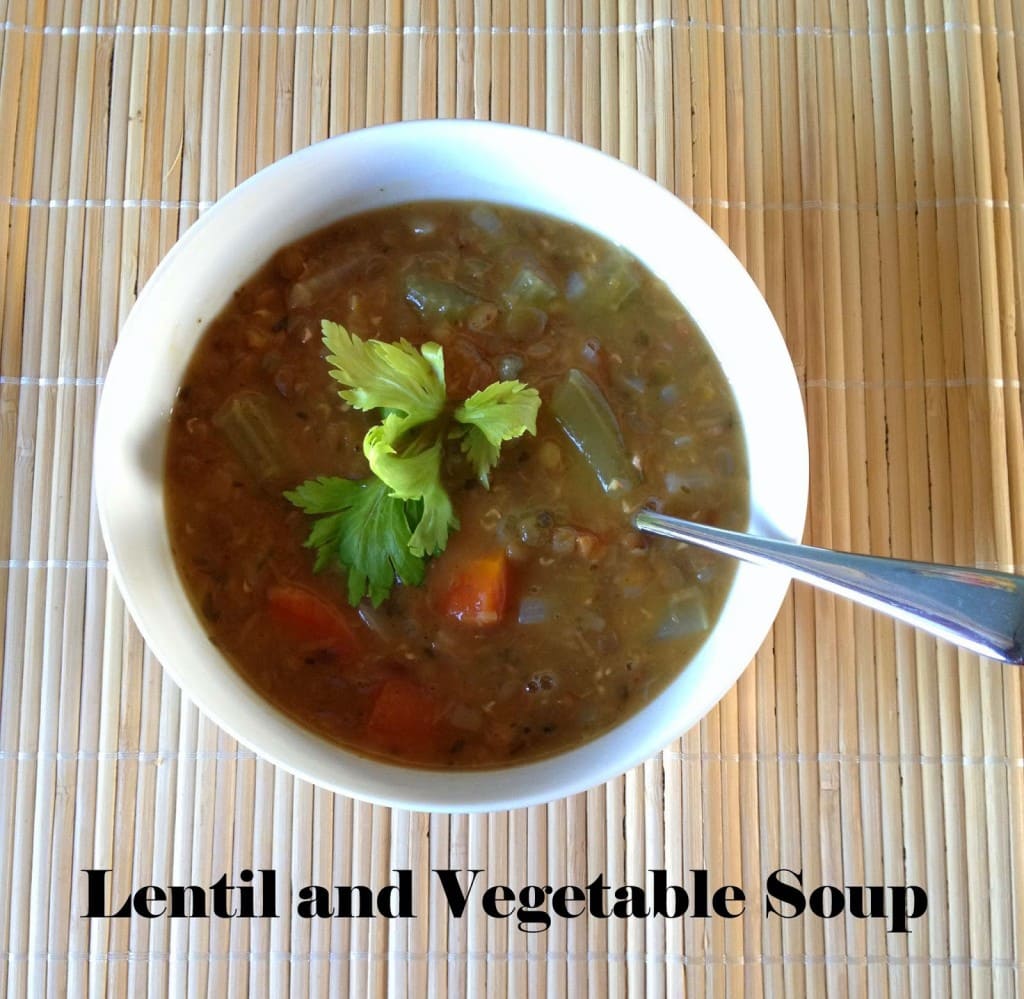 While Green Lentil and Vegetable Soup isn't the most refined of fine dining. It's just the kind of food we like to eat on the farm when we have been working outside in the cold and rain. I also like to take a hearty, healthy soup like this to work for my lunch as it fills me up and then I don't feel the need to snack later in the day.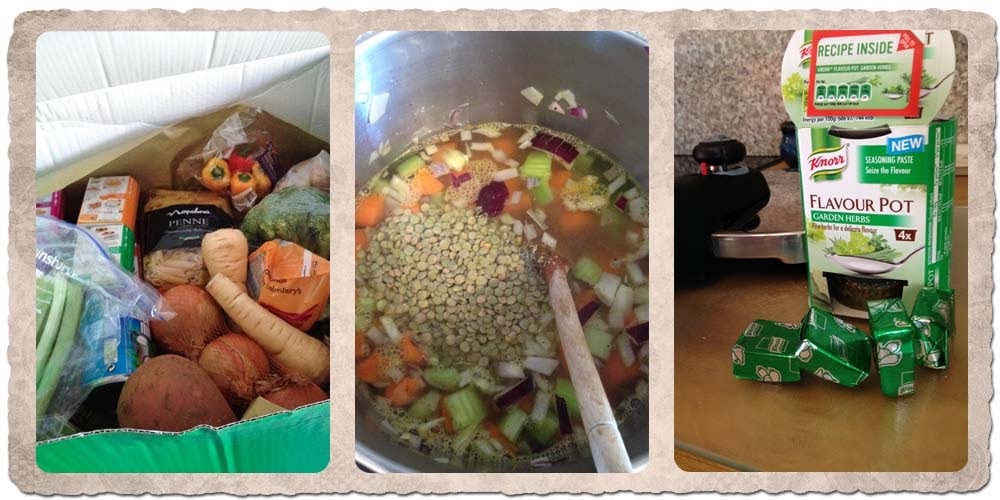 Lentil and Vegetable Soup


1 tbsp sunflower oil
3 carrots, chopped
4 sticks of celery, sliced
1 large onion, chopped
4 Knorr vegetable stock cubes
3.5 litres of water
250g green lentils, washed in a sieve
salt & pepper to taste
1 Garden Herbs Knorr Flavourpot
1. Heat the oil to a medium heat in a large soup pan (I use my pressure cooker).
2. Add the carrots, celery and onion.
3. Add the water, lentils, vegetable stock cubes and Garden Herbs Flavour Pot.
4. Cook for 20 minutes in a pressure cooker or around 40 minutes in an ordinary pan, until the vegetables and lentils are soft.
The soup improves on keeping and I make such a large pot as it provides lunch for several days after the weekend, but you could scale it down.
Green Lentil and Vegetable Soup was one of the tastiest bowls of soup I have made for some time. I usually use red lentils in my lentil soup, so using green lentils was a bit of a change, but I'll definitely be using them more often.