Peppered Lamb with Apple & Mint Glaze is a tasty way to serve lamb steaks. The warm familiar heat of crushed peppercorns is complimented by a sweet fruity glaze with a hint of mint. .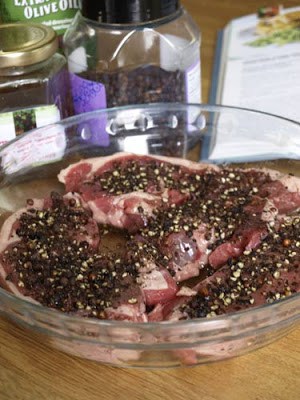 Cover the lamb steaks with peppercorns
Rub the lamb with olive oil and then press the crushed peppercorns onto them.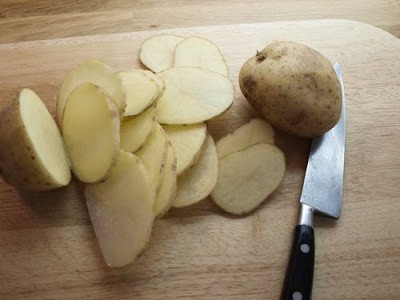 Prepare the potatoes
Wash the potatoes well (peel if liked)
Slice the potatoes thinly

Layer the potatoes
Layer the potato slices into the base of a buttered casserole dish
Season each layer with salt and pepper

Brown the lamb steaks
Add a teaspoon of oil to a frying pan
Brown the lamb steaks on both sides
Add the Apple & Mint Jelly
Place the lamb steaks on top of the layered potatoes in the casserole.
Add half a jar of apple and mint jelly and 250 ml chicken stock

Bake in the oven
Bake in the oven for 40 minutes at 170C
What does Peppered Lamb with Apple & Mint Jelly taste like?
It tastes very good. The potatoes take on the flavour of the lamb and the sweet mint jelly and fiery peppercorns.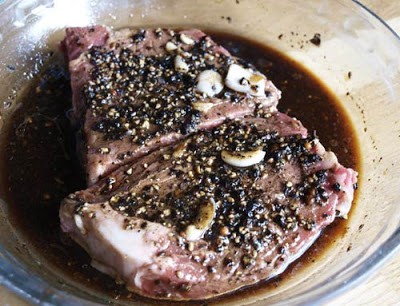 Peppered Lamb with Apple & Mint Jelly
A one-pot lamb and potato casserole with a sweet Apple & Minte Jelly glaze
Ingredients
4

lamb steaks

3

large

potatoes

100

ml

Apple & Mint Jelly

mint jelly

250

ml

lamb or chicken stock

3

tbsp

crushed peppercorns

1/2

tsp

salt

1/4

tsp

pepper
Instructions
Rub the lamb steaks with olived oil and covered with the crushed peppercorns, pressing them into the lamb.
Don't Miss My Latest Recipes
CLICK TO SUBSCRIBE NOW to join my newsletter list & receive a FREE 'How To Adapt Recipes For Your Slow Cooker' printable!
Share by Email