White Currant Jelly-Jam is a delicately flavoured jelly-like preserve. It is simple to make, so if you see some white currants or grow them in your garden then this recipe is a must!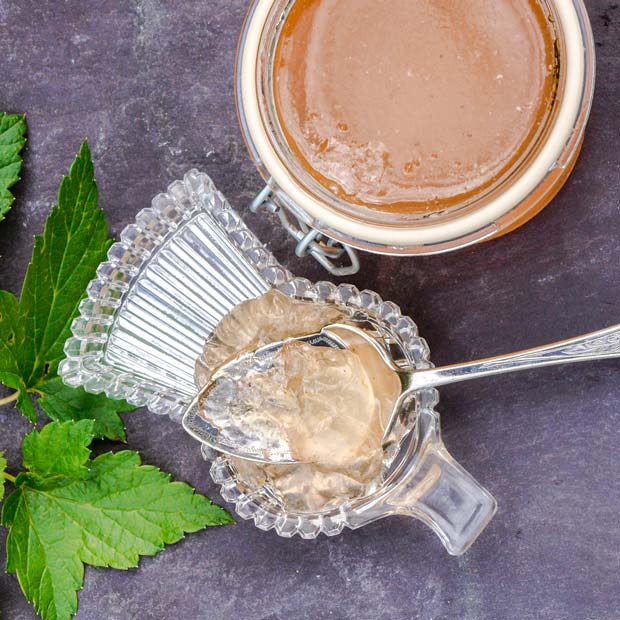 What does White Currant Jelly-Jam taste like?
It tastes similar to red currant jelly although I think it is a little sweeter. I love the peachy colour which develops as the berries cook and it sets really easily.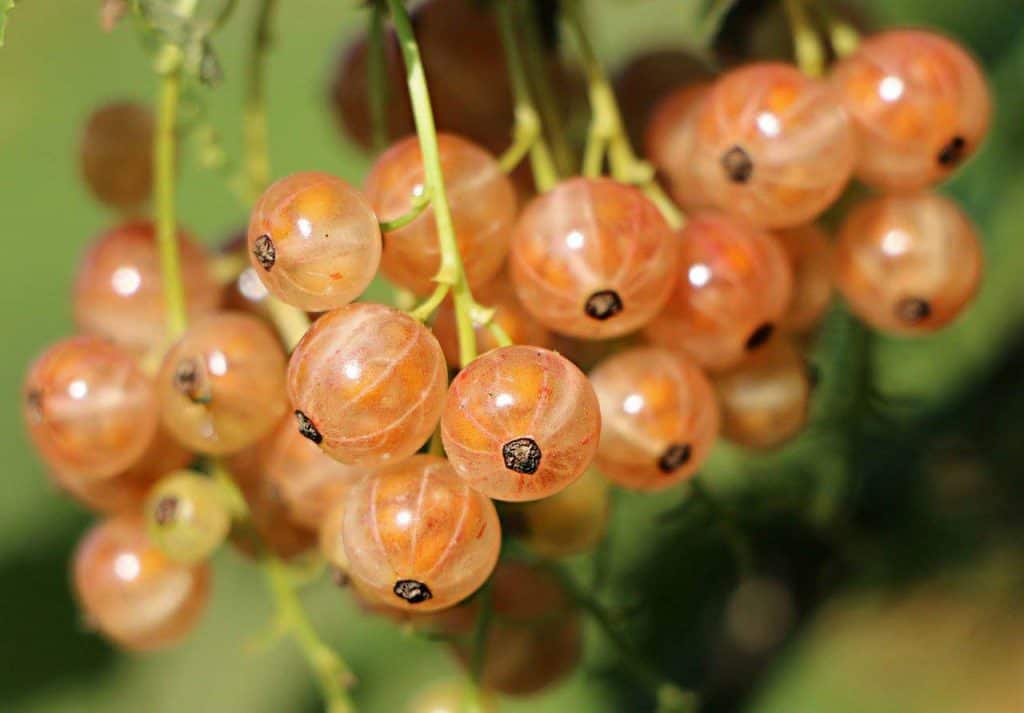 What are White Currants?
The White Currant is a cultivar of the red currant, it's a deciduous shrub. And, like the blackcurrant, it grows its fruit on old wood.
Where can I find White Currants?
If you are very lucky you will find white currants at a farmers market or from a fruit farm. The best way to guarantee a supply is to grow them yourself.
I was fortunate because I got my white currants from a work colleague who grows them in her garden.
Are white currants easy to grow?
All currants are fairly easy to grow although the birds are just as fond of the fruit as we are. So you may have to net your berry bushes if you want to enjoy making this White Currant Jelly-Jam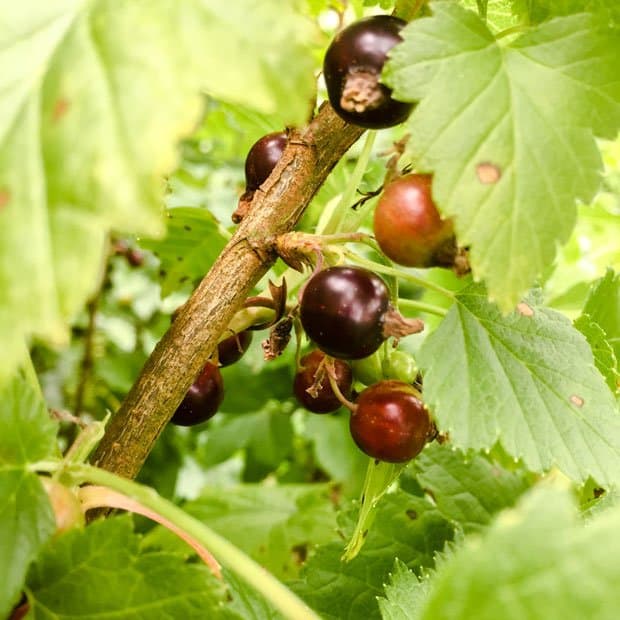 How to Grow Blackcurrants
Read my Step-by-Step Guide: How to Grow Blackcurrants for all the information you need to successfully grow your own blackcurrants, redcurrants and white currants. The process is the same for all the currants.
CAN YOU FREEZE WHITE CURRANTS?
White Currants freeze really well. You simply place them on a tray in a single layer. Open freeze and then put into a freezer-proof container.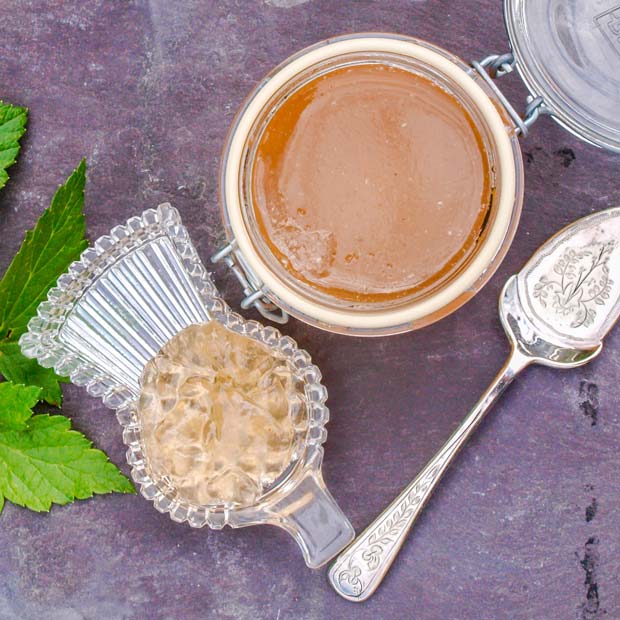 Why do you call it White Currant Jelly-Jam?

White Currant Jelly Jam is unusual, it is not quite a jam, because you sieve the berries. And it is not quite jelly as it has a slight thickness from the white currant flesh.
It does look like a jelly but it is not completely clear as a jelly should be which is why I decided to call it Jelly Jam!
Jam Making Tips and FAQs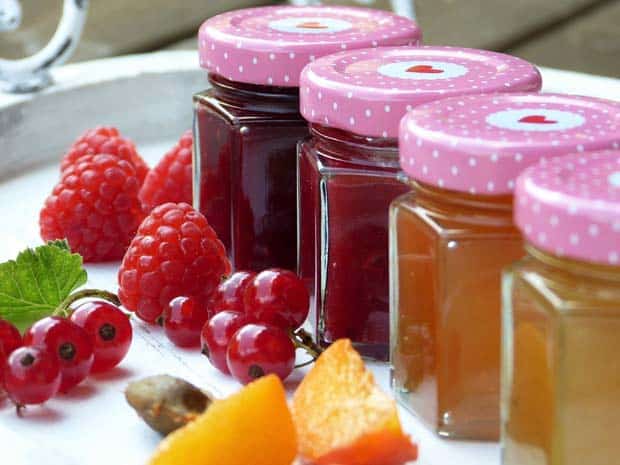 WHY DO I NEED A LARGE PAN TO MAKE JAM?
You need a large pan to make jams because when the sugar boils it rises in the pan. It will boil over if you don't have a big enough pan.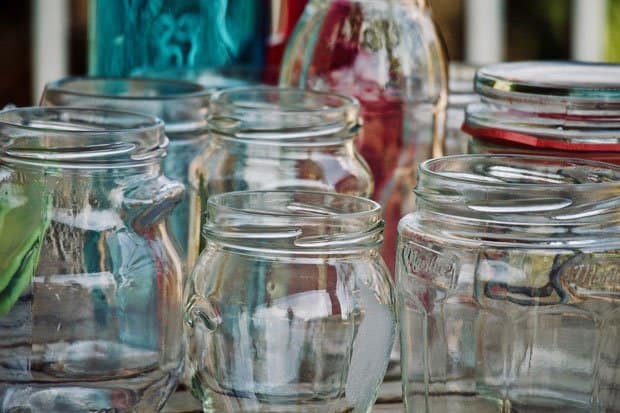 HOW DO I STERILISE MY JAM JARS?
I sterilise my jam jars and metal lids by thoroughly washing and rinsing them. I then put them, still wet, upside down onto a baking tray and place it in the oven at 150C just before I start to make the jam.
The water creates steam which helps to sterilise the jars. I take them out of the oven and fill them with the hot jam, then put on the lids. There are other methods but this is how I sterilise my jars.
DO I NEED TO WATER BATH THE JAM?
No. I have never water-bathed jam. All my jams, jellies, and marmalade stay in good condition for at least a year kept in a cool dry cupboard.
In some countries, water bathing is common practice and often used for lower sugar recipes
WHAT DOES A ROLLING BOIL LOOK LIKE?
I learned about jam-making from my Mum and my grandmother. A lot of what you learn in cooking and baking is very visual. It's much easier to understand when you can see what you are aiming for.
So here is a little help with the main techniques for jam making. The video above will show you what a "rolling boil' looks like.
THE WRINKLE TEST – IS THE JAM GOING TO SET?
Once the jam has boiled, you will need to check if it will set (firm up) once cooled. There are many different ways to test for setting point.
Use a jam thermometer
The 'flake' test where it drips off your spoon
The wrinkle test
I always use the wrinkle test it is simple and has not failed me yet.
HOW DO I DO THE WRINKLE TEST FOR JAM?
Place some saucers in the fridge before you start making the jam because the cold plate helps speed up the cooling of the jam for the test.
Boil your jam for 15 minutes, take the pan off the heat, and put a teaspoon of the jam onto one of the cold saucers.
Place the saucer in the fridge and leave for 5 minutes. Then remove the saucer and push your finger across the jam. If it wrinkles, you can skim off the froth and pot up your jam. See the quick video above.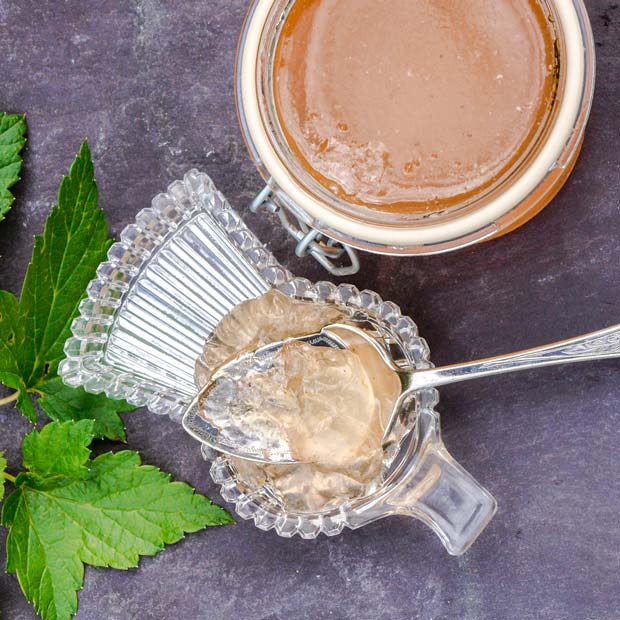 More Jam Recipes from Farmersgirl Kitchen

Blackcurrant Jam is one of the easiest jams you can make. Blackcurrants are naturally high in pectin which is the agent required to make the jam set. You don't need to add any additional pectin or lemon juice in this recipe, just blackcurrants, water, and suga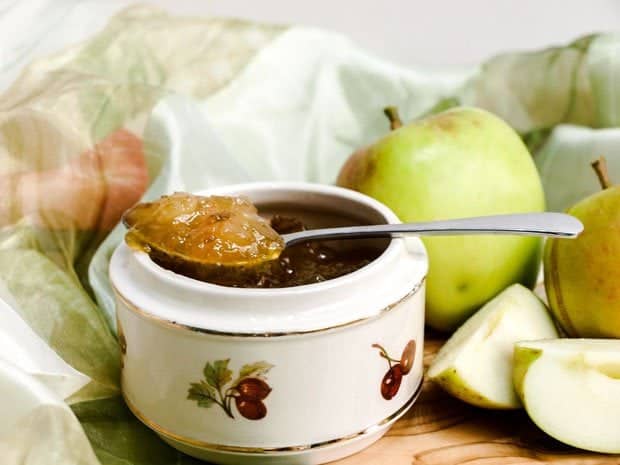 Greengage and Apple Jam is simple to make and a delight to eat. Serve the jam spread on bread, toast or scones. Use it to fill a cake or include it in a yogurt dessert, there are so many ways to eat this jam.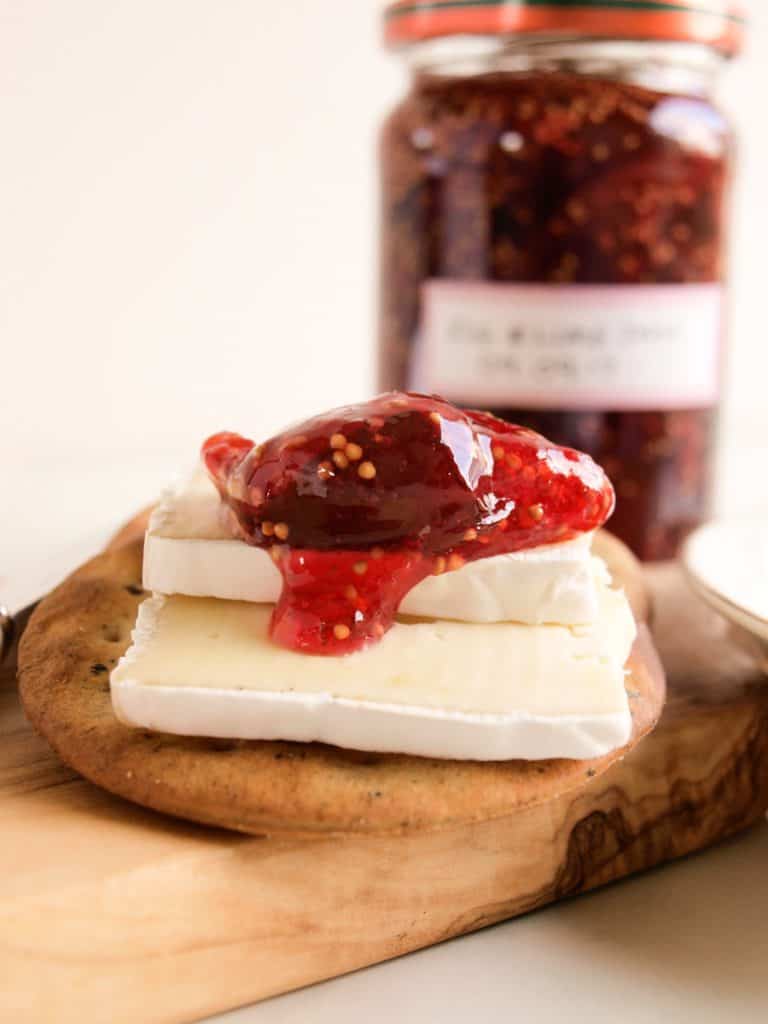 Fig and Lime Jam is easy to make and works brilliantly as a sweet jam on your breakfast toast and. in my opinion, it's even better with cheese and cold meats.
More Fruit Jellies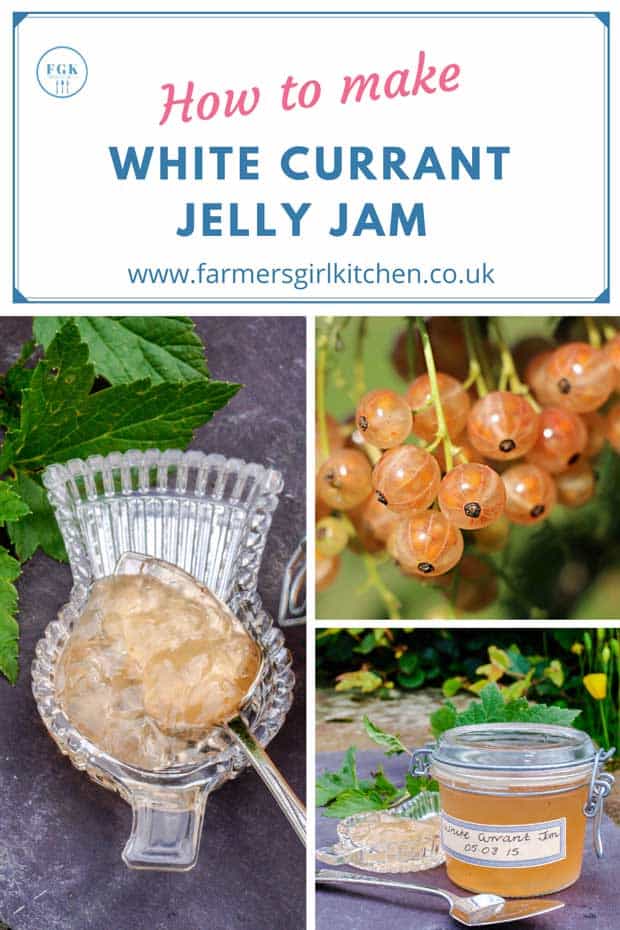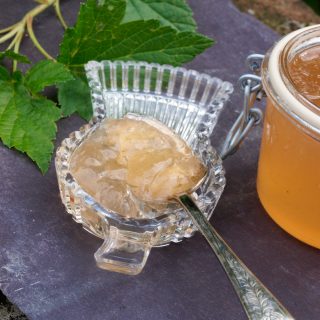 White Currant Jelly Jam
Not quite a jelly, not quite a jam! White Currant Jelly Jam is seived to remove the seeds but retains the pulp from the currants. It has a delicate sweet flavour and is a great way to preserve white currants.
Equipment
Large saucepan

weighing scales

Sieve

long wooden spoon

1 glass jam jar with lid

saucers
Ingredients
220

g

White currants

rinsed and removed from their stems.

300

ml

water

230

g

sugar
Instructions
Put the white currants and water into a large saucepan with the water.

Simmer the white currants and water until the fruit begins to collapse.

Add the sugar and cook gently until all the sugar has dissolved.

Bring to a rolling boil and cook for about 10 minutes.

Remove from the heat and test for set using the wrinkle test.

Add half a teaspoon of butter and stir into the jam to clear the froth.

Pour the mixture through a sieve into a clean bowl, pushing all the currant 'flesh' through and only leaving the seeds behind.

Then pour into clean, sterilised jam jars and seal.
Nutrition
Calories:
108
kcal
Carbohydrates:
28
g
Protein:
1
g
Fat:
1
g
Saturated Fat:
1
g
Sodium:
2
mg
Potassium:
140
mg
Fiber:
1
g
Sugar:
27
g
Vitamin A:
11
IU
Vitamin C:
1
mg
Calcium:
14
mg
Iron:
1
mg
Don't Miss My Latest Recipes
CLICK TO SUBSCRIBE NOW to join my newsletter list & receive a FREE 'How To Adapt Recipes For Your Slow Cooker' printable!
Share by Email
I'm entering this recipe for the No Waste Food Challenge at Elizabeth's Kitchen Diary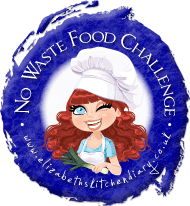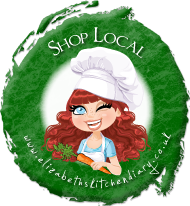 And also for
Shop Local
also run and hosted by
Elizabeth's Kitchen Diary