Join me for a food Tasting Tour of South Morris Street in downtown Halifax, Nova Scotia. It's a town I found really easy to navigate on foot. When I met up with my blogging colleagues, Karen, Helen, and Aoife, later in the trip, they were amused by how I knew my way around (well most of the time!). It helps that there is a hill behind you leading down to the waterfront and the streets are in a grid pattern, so you can quickly get our bearings, and Halifax is a definitely a place where walking is a good way to get around.
I walked down from Citadel Hill to the waterfront boardwalk and enjoyed seeing the ships, restaurants and the stunning view across to Dartmouth and Fort George.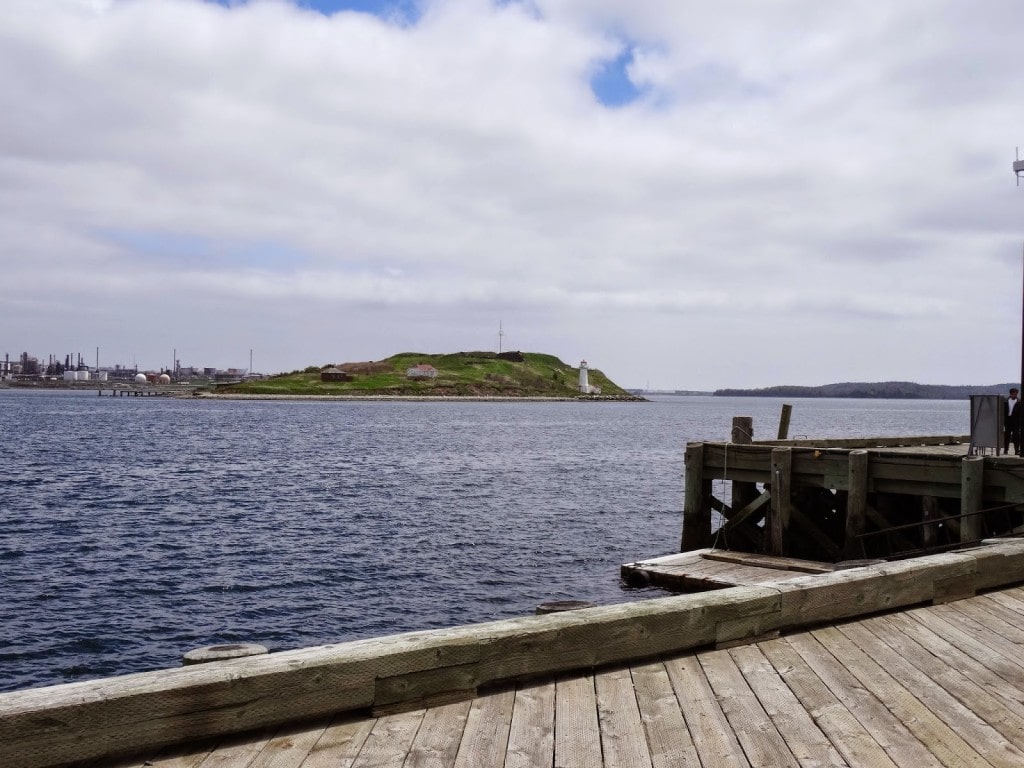 Fort George
I was heading to the Halifax Seaport Market to meet with up with Emily Forrest proprietor of Local Tasting Tours and my guide Elena Cremonese, who was ready to take me on the SOMO (South of Morris Street) Food Tour. "Local Tasting Tours highlights the local side of Halifax cuisine, from the unique culinary style of local chefs, to the diverse dishes offered in locally owned ethnic eateries, to fresh Nova Scotia-grown produce and dishes inspired by our local bounty" The tour includes visits to six local eateries in the area 'south of Morris Street' to taste dishes prepared especially for you by award winning chefs.
Norbert's Good Food is Halifax's first and only farm to table eatery sell their own produce grown at their own organic farm, Selwood Green. Norbert's was the first stop on my Food Tour, it's located at the Seaport Farmers' Market. I had a very tasty salad topped with sprouts and dressed with a simple oil, vinegar and honey dressing.