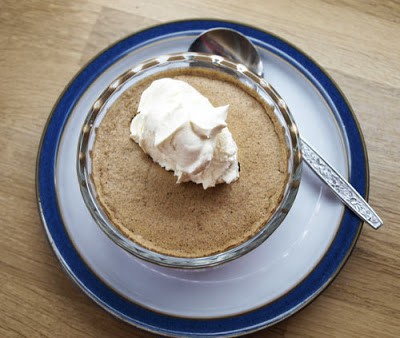 The plan for the
'We should Cocoa'
challenge was to make Chilli Chocolate Ice cream, but I forgot to put the ice cream maker bowl in the freezer soon enough, so had to find an alternative!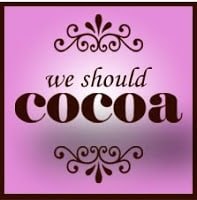 I had my new favourite cookbook, Supper for a Song by Tamasin Day Lewis, out on the counter from making the Pineapple Chilli Jam, so had a look to see what Tamasin had to offer in the way of choccie delights.
This recipe for Baked bitter chocolate custards was ideal for spicing up with a bit of chilli.
Baked Chilli Chocolate Custards
Serves 4
100g/3.5oz dark chocolate
4 tbsp double cream
1 tbsp freshly made strong coffee, cooled to tepid
200ml/half pint Jersey or full cream milk (I used semi-skimmed, was all I had)
4 large egg yolks
55g/2oz caster sugar
1 red chilli, desseeded and finely chopped
Preheat the oven to 150C/Gas 2.
Warm the cream gently in a pan with the chopped chilli. Remove from the heat (I have been listening to Mary Berry on the masterclass for the Great British Bake Off) chop the chocolate and add to the warm cream, as the chocolate melts stir in the coffee, then once it has all melted whisk in the milk.
Whisk the egg yolks in a separate bowl, then whisk in the sugar until the mixture is pale and creamy. Pour in the chocolate mixture and fold together using a spatula until evenly combined.
Pour the chocolate mixture into 4 ramekins, dividing it equally between them. Stand the ramekins in a roasting tin and surround with enough boiling water to come half way up the sides. Bake for about 25 minutes or until the custards have set.
Remove the ramekins from their bain marie and let the custards cool to warm before serving.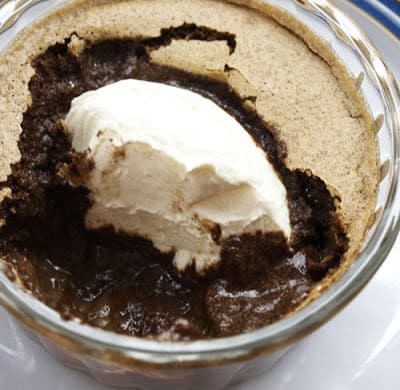 I topped it with some whipped cream. Initially I was a bit disappointed with the look of the custard, but when you break through the top…you hit the rich, gooey chocolate custard with just a hint of chilli heat. I would probably add more chilli next time, but I am definitely making these again with or without chilli.