I am very fond of Pecan Pie, it's one of those desserts I really don't make often enough.  I thought it was about time I worked out how to make Perfect Pecan Pie and to share my recipe with you.  It's a speciality of the southern states of the United States of America and is often served at Thanksgiving, Christmas and other special occasions.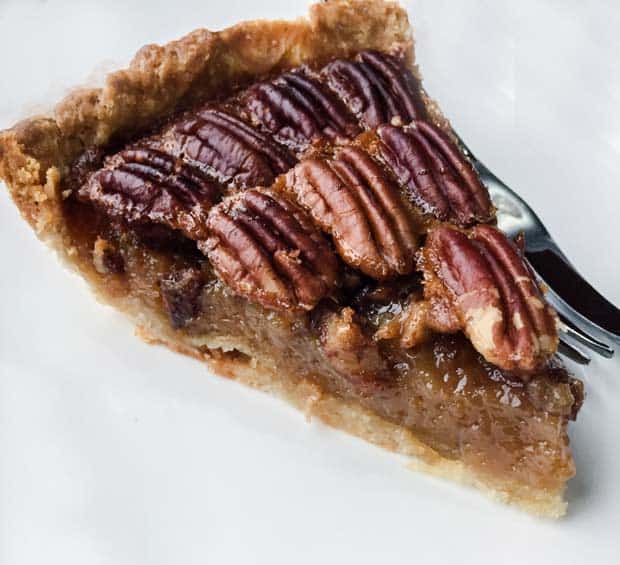 The recipe for Pecan Pie is very simple which may well account for its popularity.  The key is the arrangement of the pecan nuts which makes it look so attractive, a little time spent arranging the pecans makes all the difference.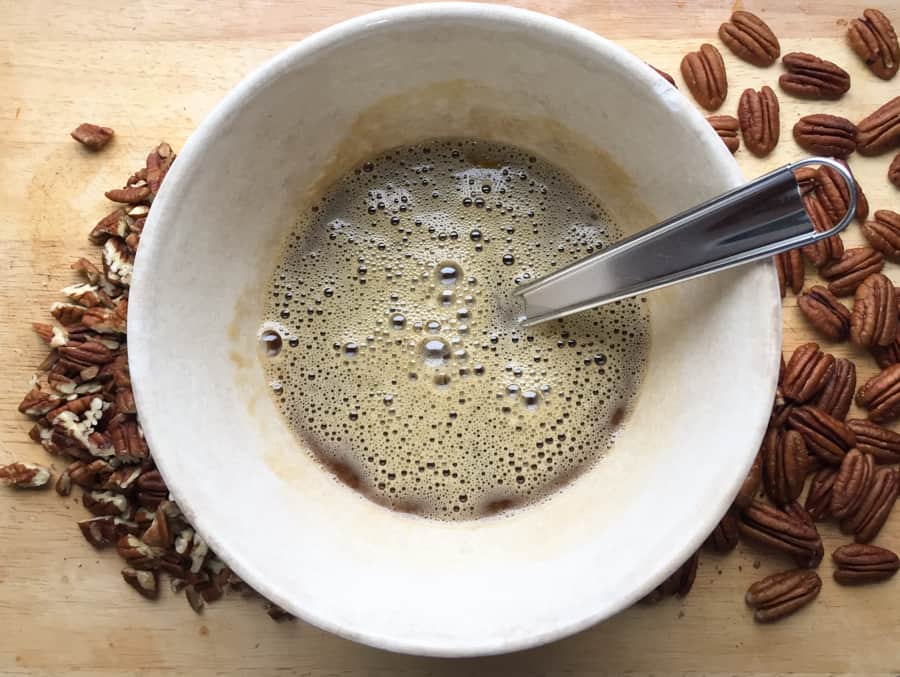 The sweet filling is a combination of golden syrup, maple syrup, sugar, butter, and eggs.  It's definitely a recipe for special occasions and meant to be served in slim slices because it really is a sweet treat.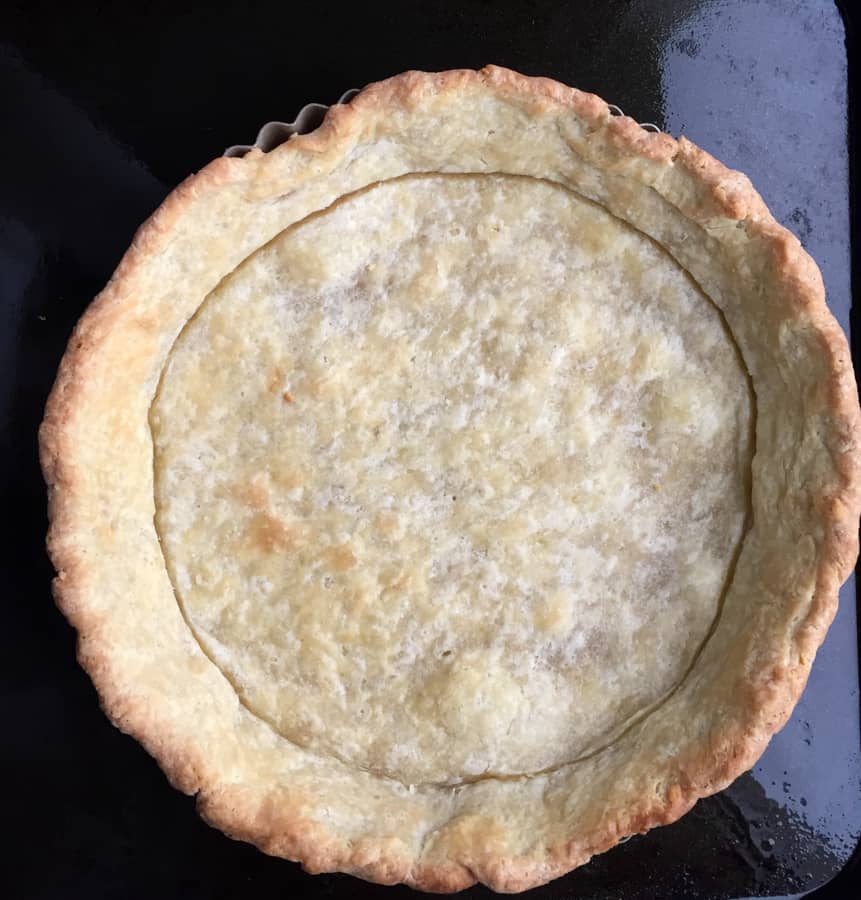 First, you need to blind bake a shortcrust pastry pie shell.  'Blind' or pre-baking your pastry means that you don't get the dreaded 'soggy bottom when what you want is the crisp bite of a buttery crust. Blind baking simply means baking the pastry shell before filling it, but in order to stop the pastry from rising in a large bubble in the base of the flan you cover the uncooked pastry with baking parchment then fill with rice, dried beans or you can buy baking beans made especially for the purpose.
Here is a video from which shows you how to line a tart tin and bake blind from former Great British Bake Off Winner, Ed Kimber (The boy who bakes)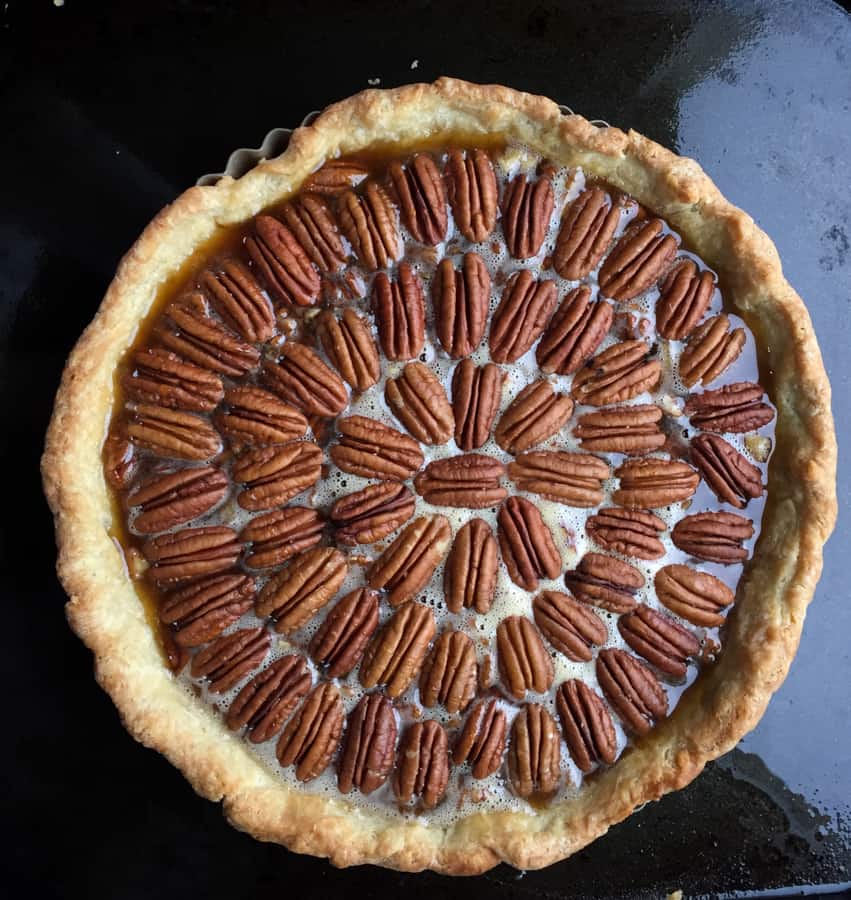 To make the Perfect Pecan Pie, you use a combination of chopped and whole pecans.  The chopped pecans go into the pie shell, then you add the mixture of sugar, butter, maple syrup and eggs. After that you need to carefully place the pecan halves in concentric circles, starting with the outside.  Amazingly they stay on the top of the mixture and you can move them about a little to get an even circle.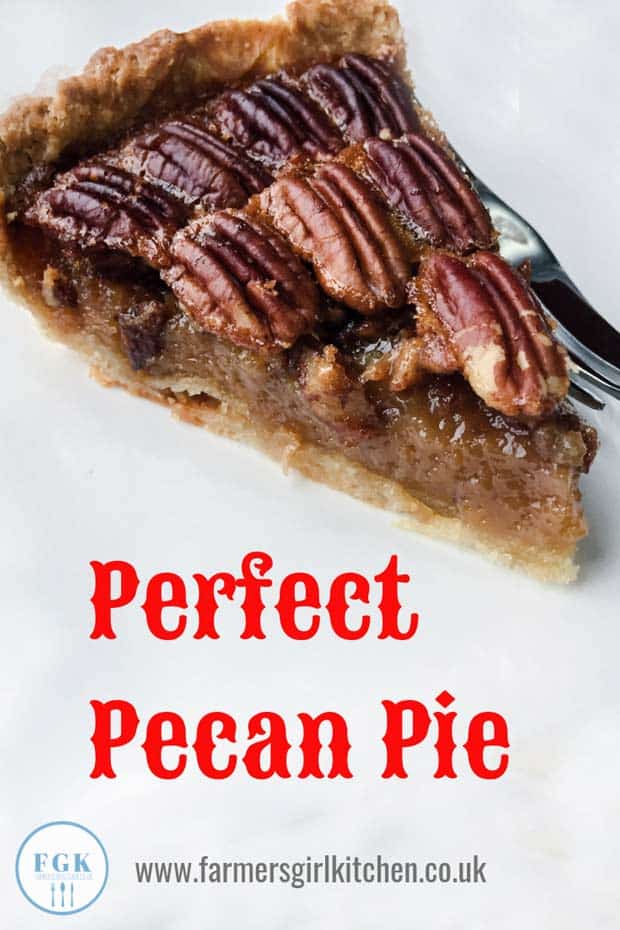 PIN FOR LATER
So what should the Perfect Pecan Pie be like?
I believe a Perfect Pecan Pie should have a layer of crisp buttery pastry, a soft and yielding sweet 'custard' and a crunchy layer of delicious pecan nuts and this recipe will give you exactly that.  Yes, I admit my pastry is not quite perfect, there is a little dent in the side, but it tasted rich and buttery, crumbled and melted in the mouth and that's quite perfect enough for me.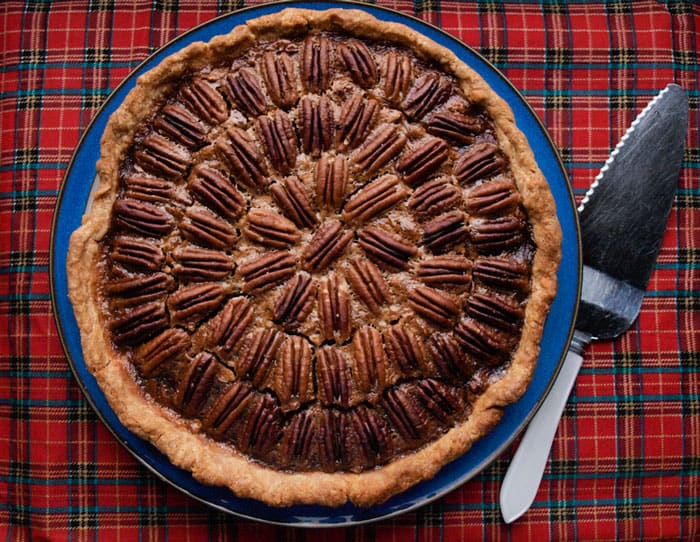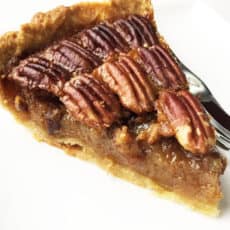 Perfect Pecan Pie
A classic Southern US dessert, this Perfect Pecan Pie has layers of different textures and is a perfect sweet treat for special occasions.
Print
Pin
Rate
Total Time:
1
hour
20
minutes
Ingredients
For the pastry
225

g

plain flour

100

g

butter

diced

50

g

lard or vegetable fat

25

g

caster sugar

1

whole egg
For the filling
50

ml

maple syrup

100

ml

golden syrup

60

g

butter

175

g

light soft brown sugar

1/2

tsp

vanilla extract

pinch

of salt

3

eggs

100

g

chopped pecan nuts

100

g

whole pecan nuts
Instructions
To make the pastry
Sift the flour into a bowl and rub in the butter and lard or vegetable fat until the mixture looks like breadcrumbs ( you can do this in a food processor)

Add the egg and a little cold water if required and bring together into a ball.

Wrap in clingfilm and leave to rest in the fridge for 30 minutes.
To make the pie
Roll out the pastry and line a 23 cm loose bottomed flan tin.

Trim the pastry, prick the base and chill for 30 minutes to an hour.

Preheat the oven to 200 C

Place a piece of baking parchment on the pastry and fill with baking beans or dry rice.

Bake in the oven for 10 minutes, then remove the beans/rice and parchment and bake for a further 10 minutes until golden
For the pie filling
Turn down the oven to 180 C

Place the butter, golden syrup, maple syrup, salt, sugar and vanilla in a pan and heat gently until the sugar is melted.

Set aside to cool.

Beat the eggs in a bowl and once the sugar mixture is 'just warm; beat in the eggs a little at a time until they are all incorporated.

Scatter the chopped pecan nuts over the base of the baked pie shell, then pour over the egg mixture.

Carefully arrange the whole pecan halves in concentric circles starting at the outside and working towards the centre.

Bake for 40-50 minutes until just set. If it is browning too much then cover with foil.

Remove from the oven, remove from the tin and cool on a wire rack.
Notes
Serve warm or cold on its own or with cream or ice cream. If you don't have time, or are not confident about pastry, then use ready made shortcrust pastry to make your pie shell or you can buy a ready baked pie shell from a baker or supermarket.
Nutrition
Calories:
659
kcal
|
Carbohydrates:
64
g
|
Protein:
8
g
|
Fat:
42
g
|
Saturated Fat:
14
g
|
Cholesterol:
124
mg
|
Sodium:
175
mg
|
Potassium:
177
mg
|
Fiber:
3
g
|
Sugar:
39
g
|
Vitamin A:
635
IU
|
Vitamin C:
0.2
mg
|
Calcium:
46
mg
|
Iron:
2.3
mg
Here are some more recipes using pecan nuts that you might like: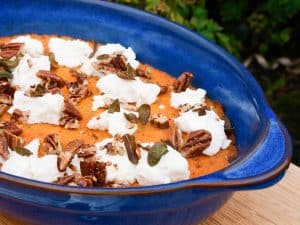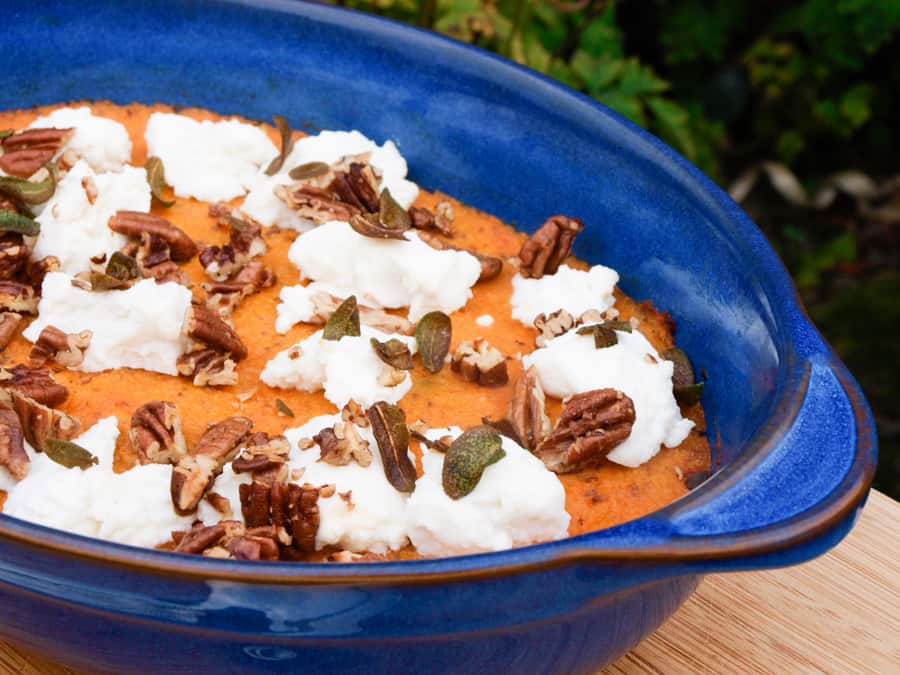 Ginger Pecan Brittle with Chocolate Drizzle – Veggie Desserts
Maple Cinnamon Pecan Butter – Hungry Healthy Happy
Easy Fruit & Nut Chocolate Buttons – Eats Amazing
Winter Wild Rice Pilaf with Butternut Squash, Kale and Cranberries – Supper in the Suburbs
Dairy Free Homemade Chocolate Bark – Eats Amazing
Maple Glazed Vegetables with Pecan Crunch – Supper in the Suburbs