I absolutely adore gingerbread and these Mini Gingerbread with Lemon Glaze are just so cute!  I made them in a mini bundt pan but you can make them in a muffin tin and you will still get the rich and sticky gingerbread with a sweet lemon glaze decorated with pieces of crystallised ginger. They just scream Christmas!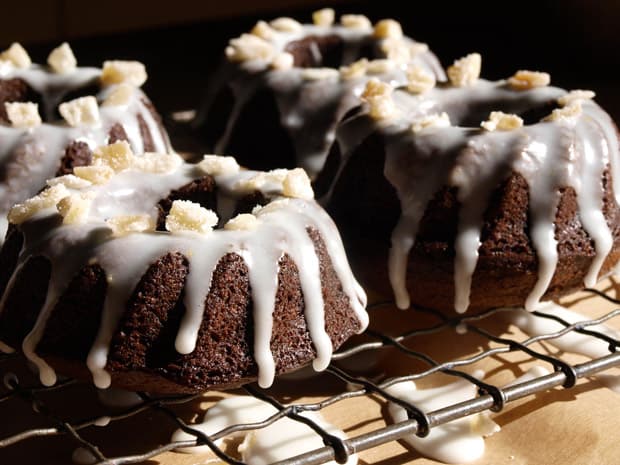 Although the mini gingerbread would be perfect to serve at Christmas you can make them at any time.  They look really impressive baked in the mini bundt pan and would sell well at bake sales.  I think they also make a really delicious dessert,  serve them warm from the oven, without the glaze, with some pouring cream or custard.
Here is how I made the Mini Gingerbread Cakes
It's a simple recipe where you add the melted ingredients to the dry ingredients, then add an egg.  Be careful to let the melted mixture cool a little before adding the egg or it will scramble!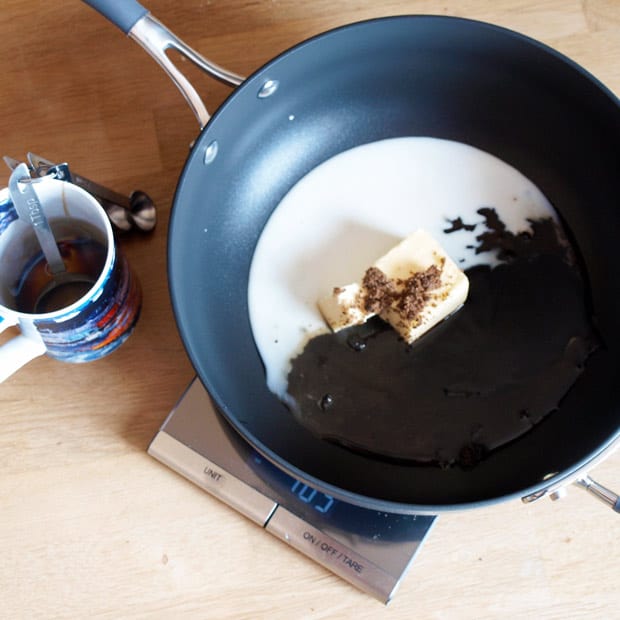 Melt the butter, sugar, golden syrup, black treacle and milk in a medium saucepan.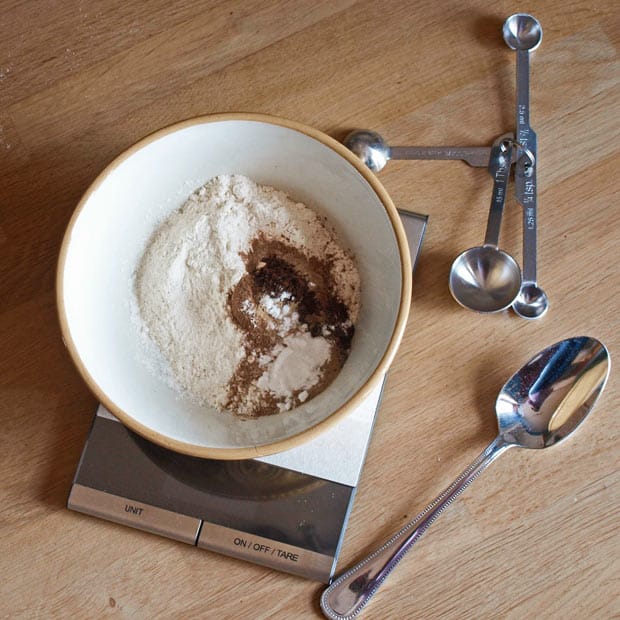 Weigh out the flour, raising agent and spices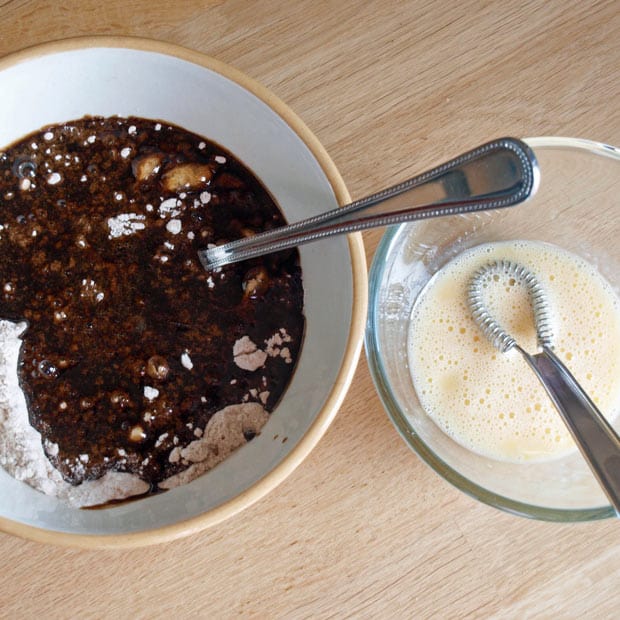 Add the melted mixture to the dry ingredients, followed by the beaten egg and mix together until you have a sticky batter.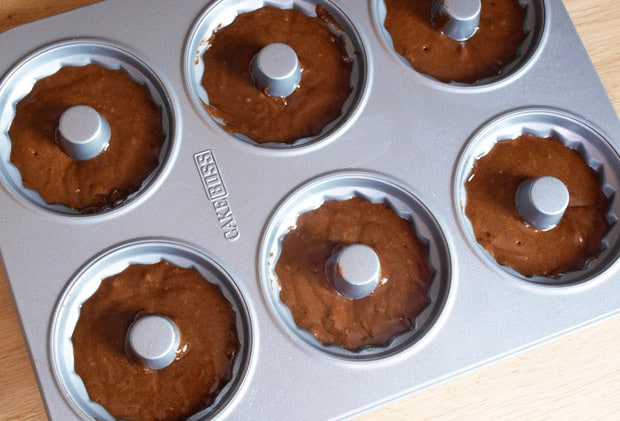 Fill the cake pan or muffin pan with the gingerbread batter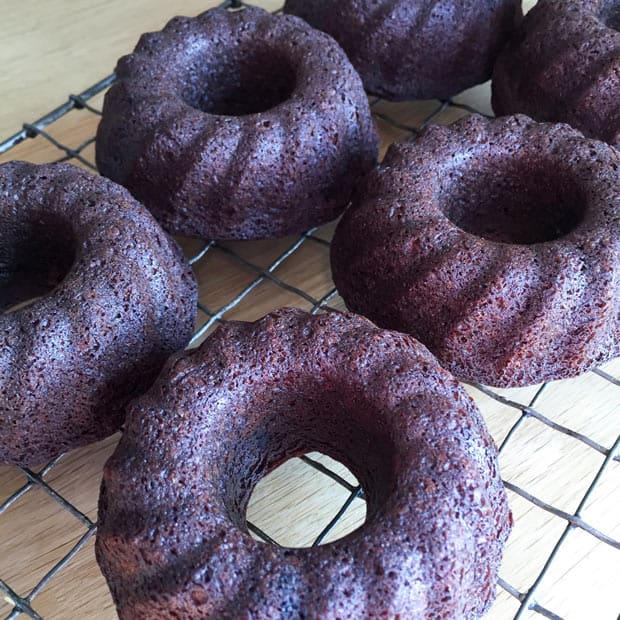 Completely cool the baked Mini Gingerbread or Muffins on a wire rack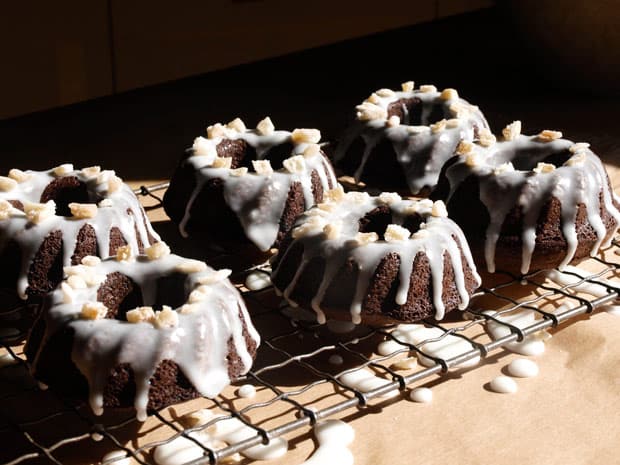 Drizzle the Mini Gingerbread with the lemon glaze and decorate with crystallised ginger pieces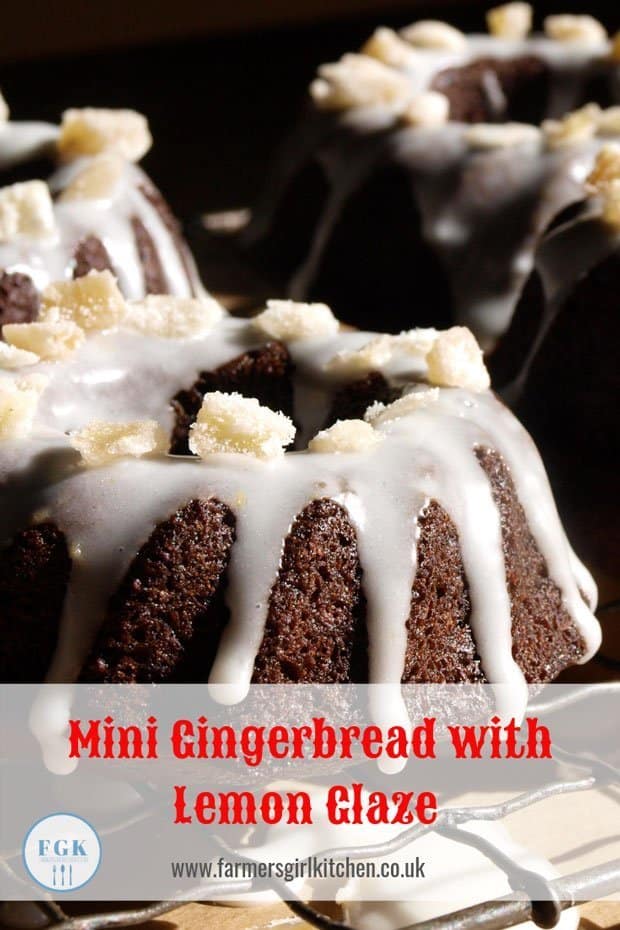 WHY NOT PIN FOR LATER?
FOLLOW ME @FARMERSGIRLCOOK ON PINTEREST FOR MORE RECIPES
More Ginger Recipes
Chocolate Gingerbread Cupcakes – Farmersgirl Kitchen