When I posted a photo this homemade soft cheese on social media, someone described it as alchemy and, in a way, it is.
One of the definitions of alchemy is: "a seemingly magical process of transformation, creation, or combination" and making soft cheese is a transformation of liquid milk into solid cheese.
The good news is that making soft cheese at home is really simple especially if you use the Lekue Cheese Maker. There are no moving parts, it's simply a perfectly-sized bowl with it's own strainer to let the whey run off the cheese.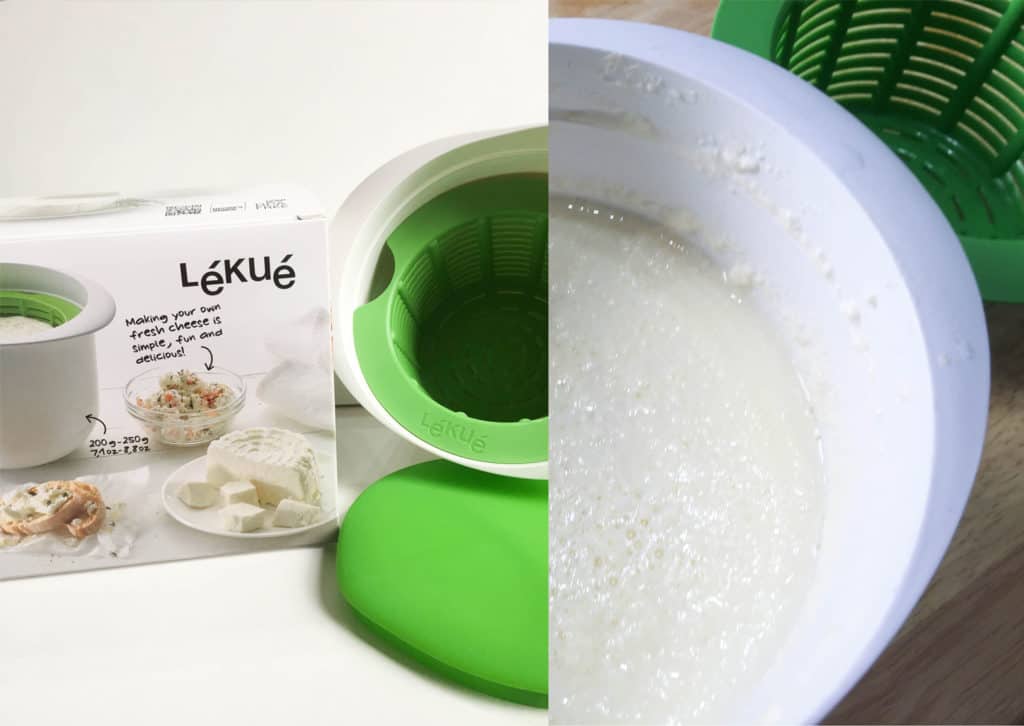 The Lekue Cheese Maker usually costs £19.90, however it is currently on sale at £15.92 at the Lekue online store. While it's not essential for making the soft cheese, it certainly makes it a lot easier.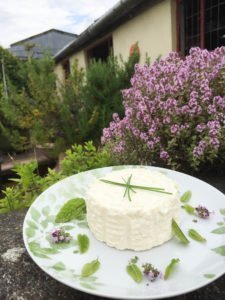 Lekue Soft Cheese
A simple soft cheese made with milk, it's a little bit of alchemy!
Ingredients
1

litre

milk

2

tbsp

lemon juice or 1 tbsp + 1 tsp vinegar
Instructions
To make the cheese there are two options, the first is to add lemon or vinegar to the milk, the other is to add natural yogurt.

Heat the mixture in the microwave 12-14 minutes at 800W (90C/194F) and the milk separates.

Leave the mixture to cool for 30 minutes then add salt or sugar to taste and pour into the strainer letting the whey drain away.

Put the strainer back into the bowl and refrigerate for at least an hour, then you can turn the cheese out onto a plate.
Notes
Alternately this cheese can be made with 750 ml milk and 375 g natural yogurt, follow the same directions.
Nutrition
Calories:
1
kcal
Vitamin C:
2.9
mg
Don't Miss My Latest Recipes
CLICK TO SUBSCRIBE NOW to join my newsletter list & receive a FREE 'How To Adapt Recipes For Your Slow Cooker' printable!
Share by Email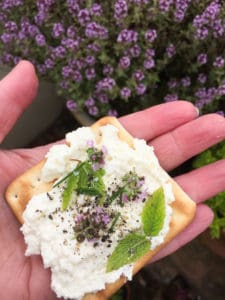 Cheese making is not the only alchemy in my kitchen, I've also been using my Optimum P200 Dehydrator to dehydrate tomatoes and make 'sun-dried' tomatoes in olive oil.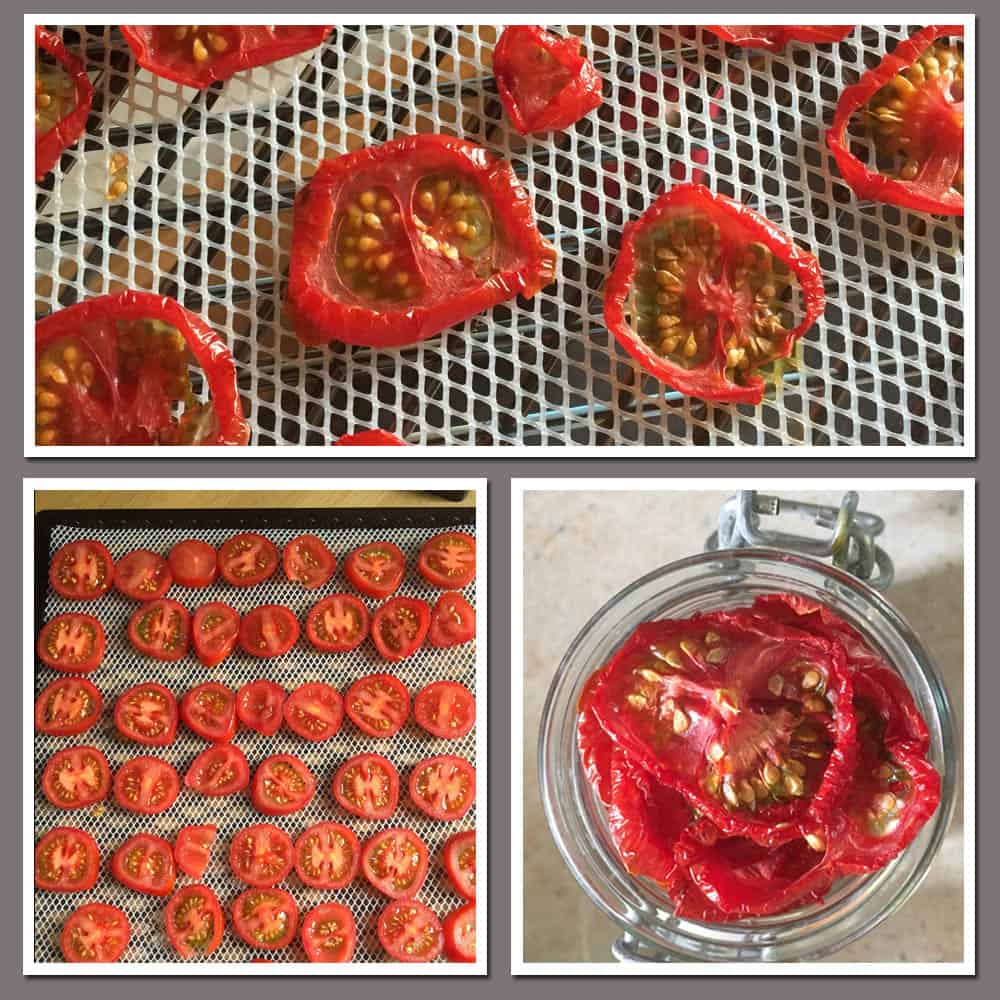 Making the 'sun' dried tomatoes in the dehydrator is really easy. This is the time of year when you can get really good ripe tomatoes more cheaply and we were really impressed by the concentrated tomato flavour.
I sliced the tomatoes so they would dry more quickly, but if you are prepared to wait you can dehydrate quarters or halves, or little grape tomatoes. Timing is variable depending on the tomatoes, I ran my dehydrator for 12 hours at 57C. I then packed the dried tomatoes into a jar with some whole peeled cloves of garlic and fresh basil leaves and filled the jar with oil.


I left the jar for about two weeks before opening and the result is totally delicious. The oil takes on the tomato, garlic and basil flavour making it ideal to brush onto olive bread then toast to make the bruschetta base.
Then I simply topped the bread with cubes of homemade soft cheese, the slices of dried tomatoes, a little fresh basil and then drizzled it all with more of the oil from the jar, it was just gorgeous.
UPDATE
Note and Disclaimer (viz a viz Clostridium Botulinum)
It's vital when you cure vegetables in olive oil that you thoroughly clean the jar itself as well as all the ingredients and utensils used in the preparation. My friend at Christina's Cucina tells me her family have been curing and pickling vegetables for many years without any health issues. However, many food safety authorities advise against preserving tomatoes and garlic in oil due the risk of bacterial contamination and proliferation of spores, especially clostridium botulinum, which could be fatal.
I will still be making small quantities but eating within a few days.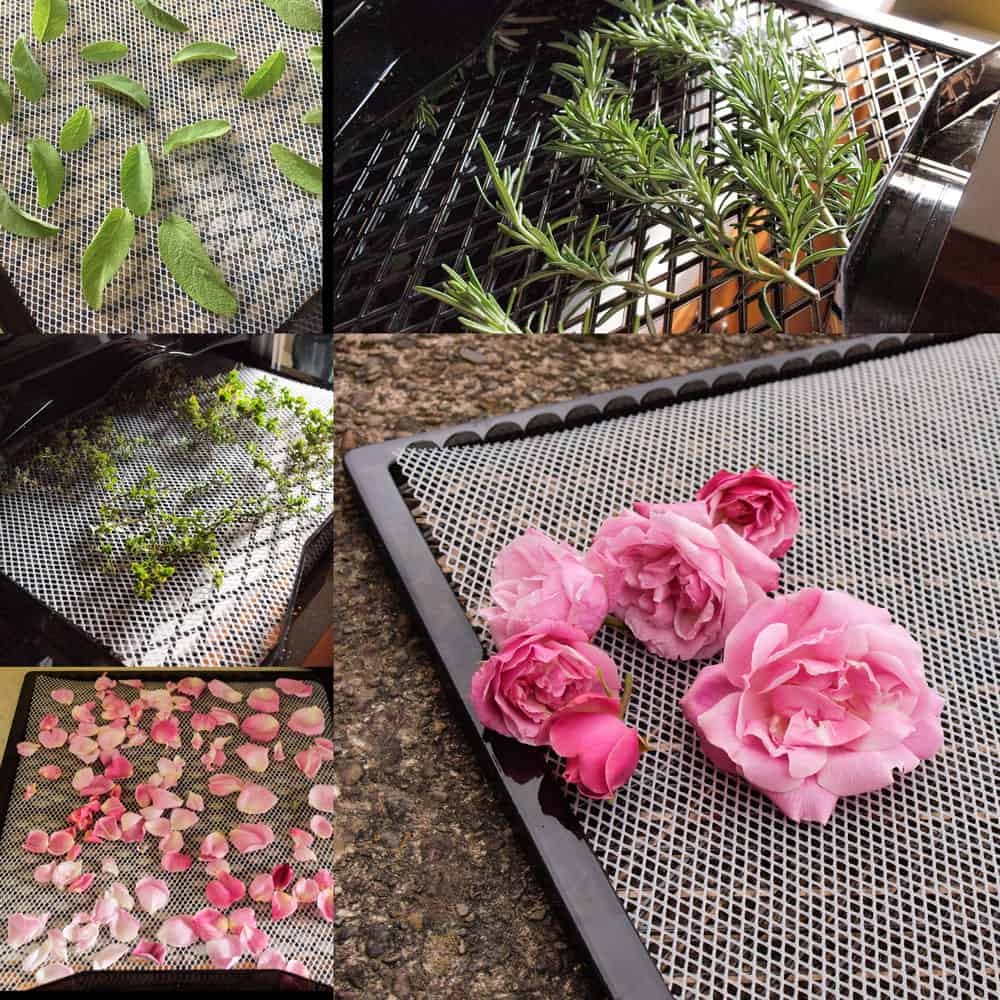 My Optimum P200 Dehydrator has been put to good use recently, with rose petals and herbs from my garden filling the trays. Again the time for dehydration varies, the rose petals took around 6 hours, the rosemary which has quite a fleshy leaf took around 14 hours.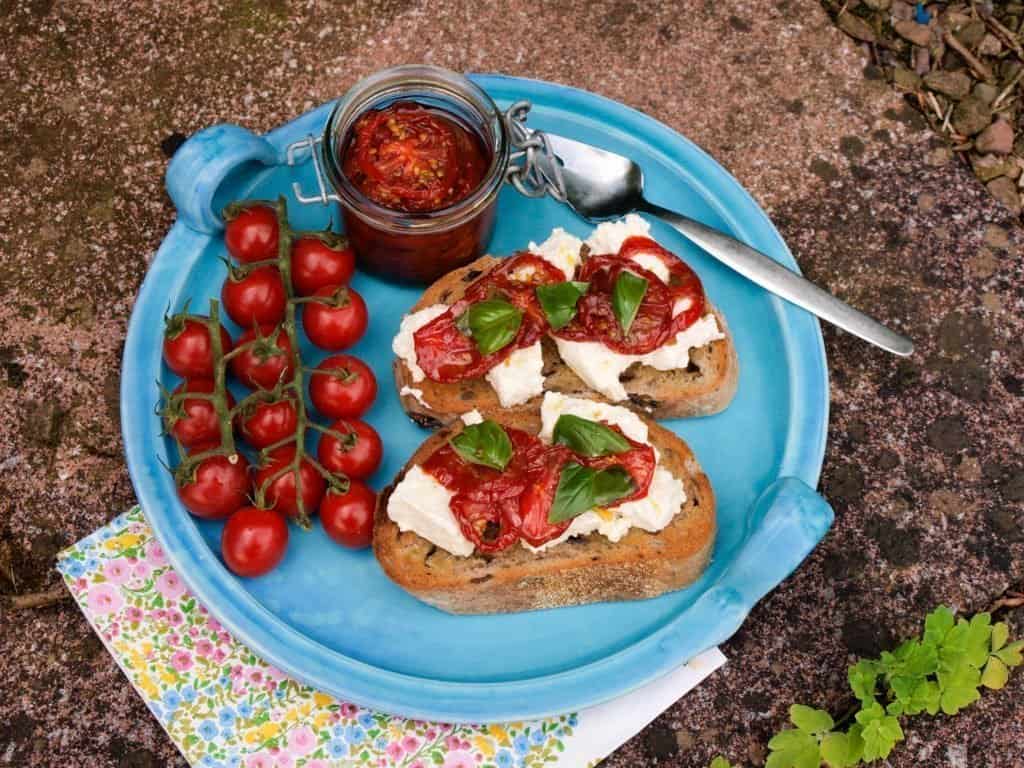 Disclosure: Froothie UK sent me the Optimum P200 Dehyrator to use and review at home. I have not been paid for this post and was not required to give the Optimum P200 Dehydrator a positive write up. All opinions are my own. Affiliate links included in this post and if you buy the dehydrator via the link I will receive a small payment, but the product will not cost you any more.