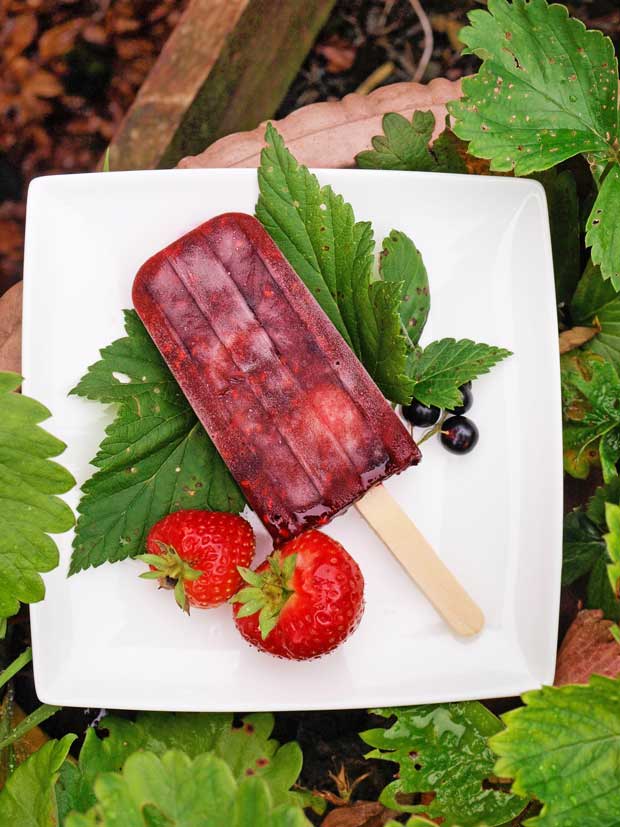 Summer Pudding Ice Lollies (popsicles) are so refreshing and bursting with sweet and juicy summer berries. They are a tribute to my all-time favourite summer dessert, Summer Pudding and I've tried to recreate that burst of flavour in a cooling iced treat.
When I picked blackcurrants last weekend, I didn't have time to make a summer pudding.
How to Grow Blackcurrants
Read my Step-by-Step Guide: How to Grow Blackcurrants for all the information you need to successfully grow your own blackcurrants in the garden or in a container.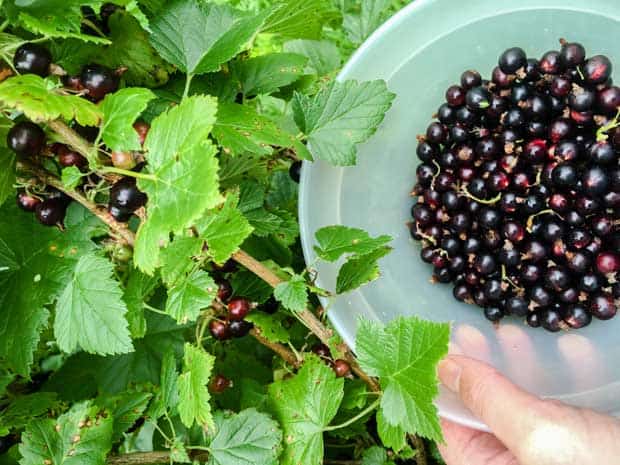 Summer Fruit Compote
However, I did make a fruit compote using the summer berries and it occurred to me that this might make a good ice lolly, and that's how I created Summer Pudding Ice Lollies, and they are a triumph!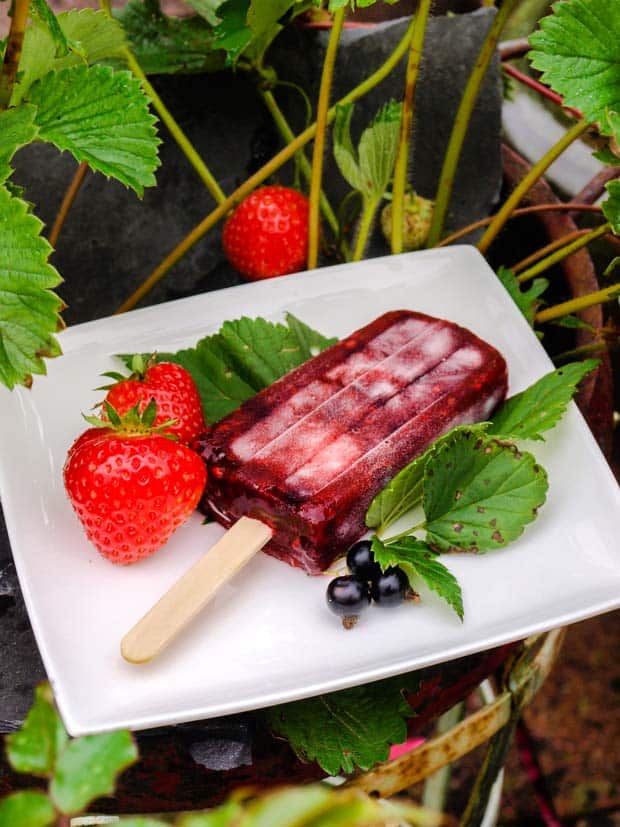 Ripe Strawberries
When I went outside to take the photographs I was thrilled to find that there were a couple of ripe strawberries on the plants in my pots, they added the perfect finishing touch!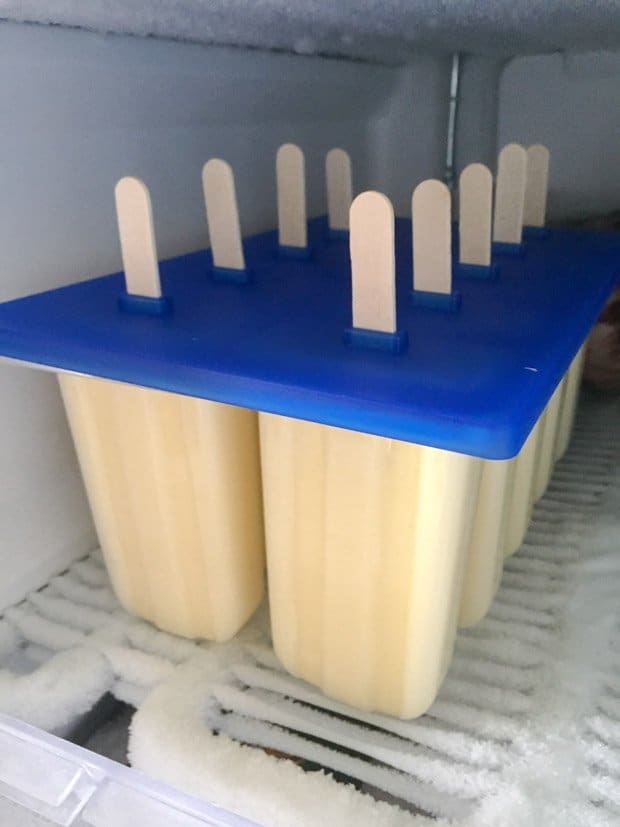 Ice Lolly (Popsicle) Moulds
I really recommend that you buy some ice lolly moulds. They are inexpensive and it's so easy to make lollies at home. They have so much more flavour and you know exactly what ingredients have gone into them.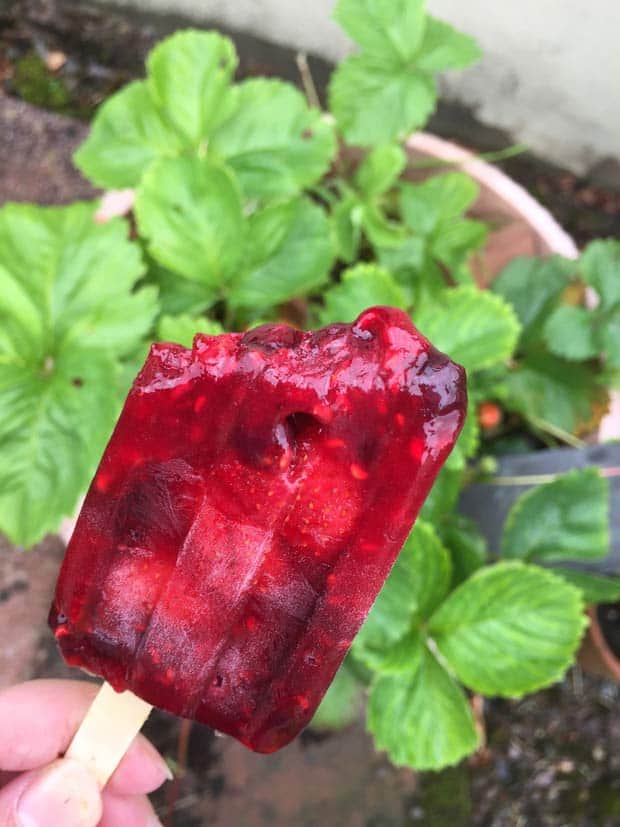 Packed with summer berries
I love biting into these ice lollies and finding pieces of fruit. The Ice lollies are not too sweet and it really is just like eating an iced fruit compote.
More summer berry recipes from Farmersgirl Kitchen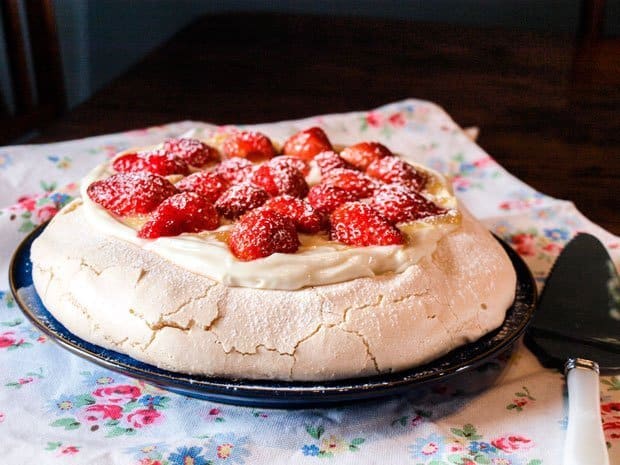 Sensational Strawberry Pavlova is a real showstopper of a dessert.

These Strawberry Tarts are really simple to make with puff pastry

Summer Pudding is a delicious traditional British no-bake dessert made with Scottish strawberries, raspberries, and blackcurrants encased in soft white bread. It is easy to make and looks impressive enough for summer celebrations and get-togethers.

Blackcurrant Jam captures the delicious berry flavours of sharp British blackberries.
More Ice Lolly (popsicle) recipes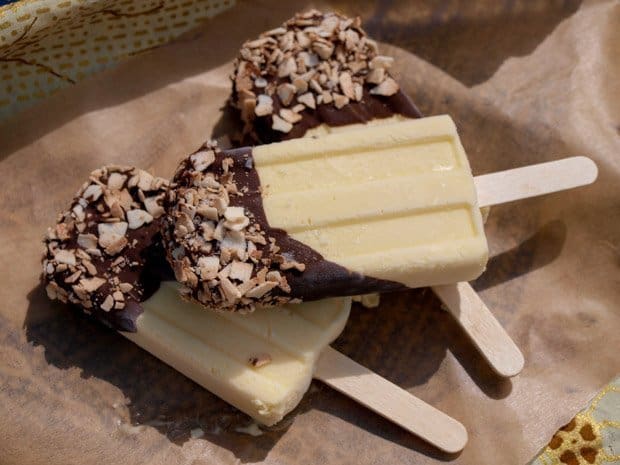 If you like these lollies have a look at my Chocolate Dipped Mango Mousse Ice Lollies.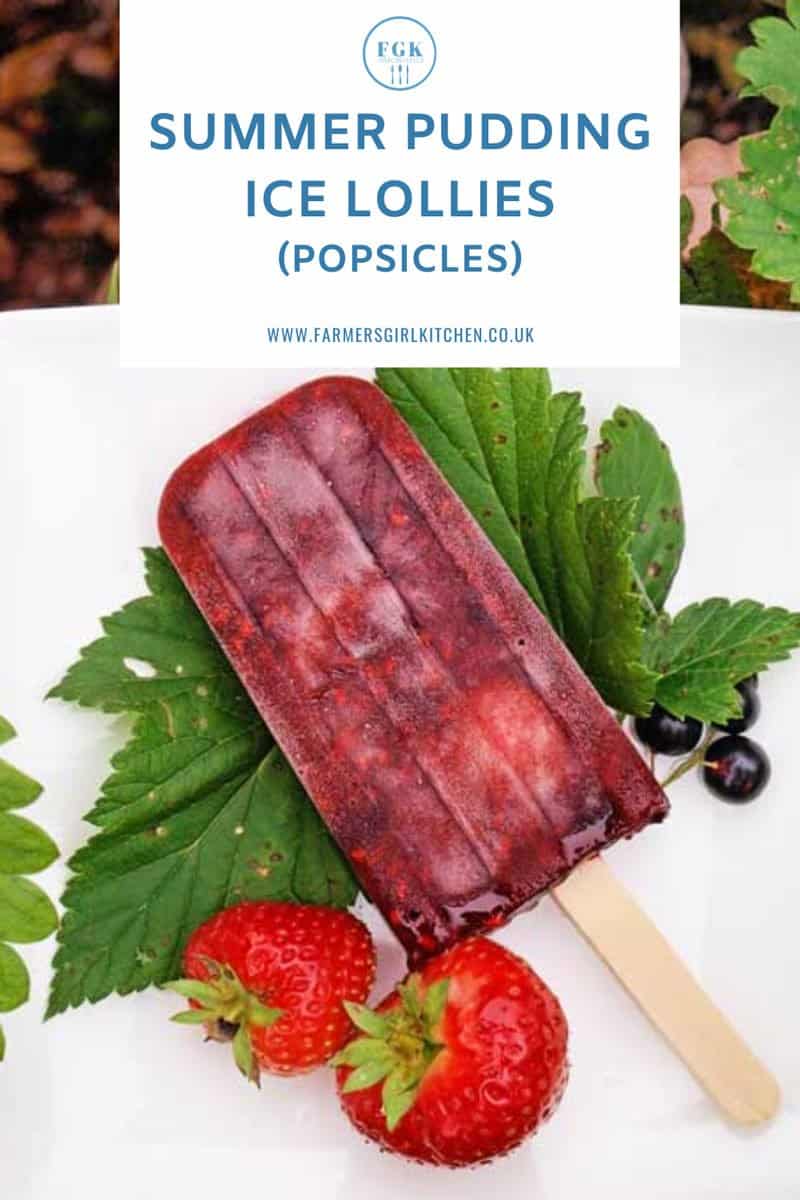 Let's connect!
Stay in touch with everything that's going on at Farmersgirl Kitchen.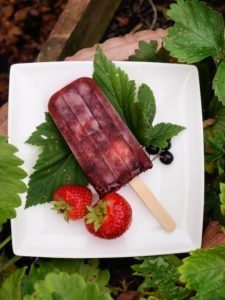 Summer Pudding Ice Lollies
A summer berry compote frozen into a refreshing ice lolly or popsicle.
Ingredients
100

g

Blackcurrants

200

g

Strawberries

100

g

Raspberries

50

g

Redcurrants

180

g

Sugar*
Instructions
Place the blackcurrants and redcurrants into a pan with the sugar and a tbsp of water.

Heat gently until the sugar dissolves, the juice runs and the blackcurrants start to soften.

Add the raspberries and strawberries and cook gently for 5 minutes more, you don't want to break up the fruit just soften it slightly.

Take off the heat and cool a little, check the sweetness*, it needs to be sweeter than you need for eating as compote as the sweetness diminishes with freezing. If you need more sugar, add another tablespoonful and heat gently to dissolve.

Leave until completely cold.

Fill into lolly moulds and freeze until solid, preferably overnight.
Notes
The quantities of currants and berries can be varied it's up to you, just check the sweetness. I didn't have any redcurrants so added more blackcurrants, you can also use frozen fruit in your compote, I used frozen raspberries. The yield of lollies is also dependant on the size of your lolly moulds. If you have some left over, it's lovely on greek yogurt for breakfast.
Nutrition
Calories:
150
kcal
Carbohydrates:
38
g
Sodium:
1
mg
Potassium:
152
mg
Fiber:
2
g
Sugar:
32
g
Vitamin A:
40
IU
Vitamin C:
57.6
mg
Calcium:
21
mg
Iron:
0.6
mg
Don't Miss My Latest Recipes
CLICK TO SUBSCRIBE NOW to join my newsletter list & receive a FREE 'How To Adapt Recipes For Your Slow Cooker' printable!
Share by Email