I love to make my own ice cream and ice lollies, you know exactly what ingredients they contain and they are really good value compared to buying premium brands. Mangoes are relatively inexpensive at the moment so I decided that some Chocolate Coconut Mango Mousse Ice Lollies would be the perfect treat to keep in the freezer for warmer days.
The Mango Mousse Ice Lollies are delicious on their own, but dip them in chocolate and toasted coconut and they become something extra special, an exotic tropical delight! I used my Optimum ThermoCook blender to blend the mango and also to chop the toasted coconut, it's really powerful and made the whole process even quicker and easier. Click on the link in my sidebar to find out more about the ThermoCook.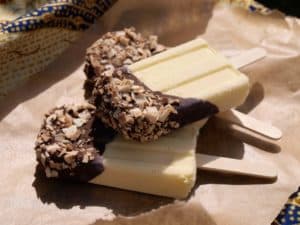 Chocolate Coconut Mango Mousse Ice Lollies
2016-06-17 13:29:25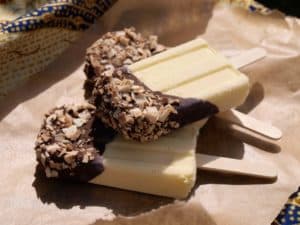 Serves 10
A creamy mango mousse frozen then dipped in chocolate and toasted coconut to create a tropical treat to rival any premium brand.
Ingredients
250g mango puree (about 2 large mangoes)
2 tbsp caster sugar
150ml double (heavy) cream
150ml good quality ready made custard (or you can make your own)
70g dark chocolate
1 tbsp coconut oil
50g toasted coconut flakes
Instructions
Peel your mangoes and cut the flesh from the stone, puree in a blender
Whip the cream and sugar until it forms stiff peaks
Gently fold in the custard and mango puree into the cream until the colour is even
Pour into ice lolly/popsicle moulds and freeze until solid (at least overnight)
For the Chocolate Coconut lollies
Take the lollies out of their moulds and place on a baking tray covered in baking parchment, put back into the freezer for 30 minutes.
Toast the coconut flakes in a frying pan, be careful not to burn them, let them cool and then whizz them in a blender until you have small pieces but not a powder
Put half the chocolate in a a jam jar with the coconut oil and place in a pan hot water. Stir keeping the temperature very low.
Once the chocolate has melted remove from the heat and add the remaining chocolate, stir until it is all melted. Set aside for 5 minutes to cool.
Take one lolly out of the freezer at a time and dip into the chocolate, then quickly into the coconut.
Return to the freezer, continue until all the lollies have been dipped.
Notes
If you wish to serve this as a mousse i.e. not frozen, then you will need
2 tsp gelatin powder
4 tbsp water
Put the gelatin in a bowl with 1 tbsp of cold water and leave to dissolve.
Add another teaspoon of just boiled water to the gelatin and stir until fully liquid
Add the gelatin to the mango puree and blend again
Pour into glasses or small bowls and chill for at least 2 hours before serving, top with toasted coconut flakes
Farmersgirl Kitchen https://www.farmersgirlkitchen.co.uk/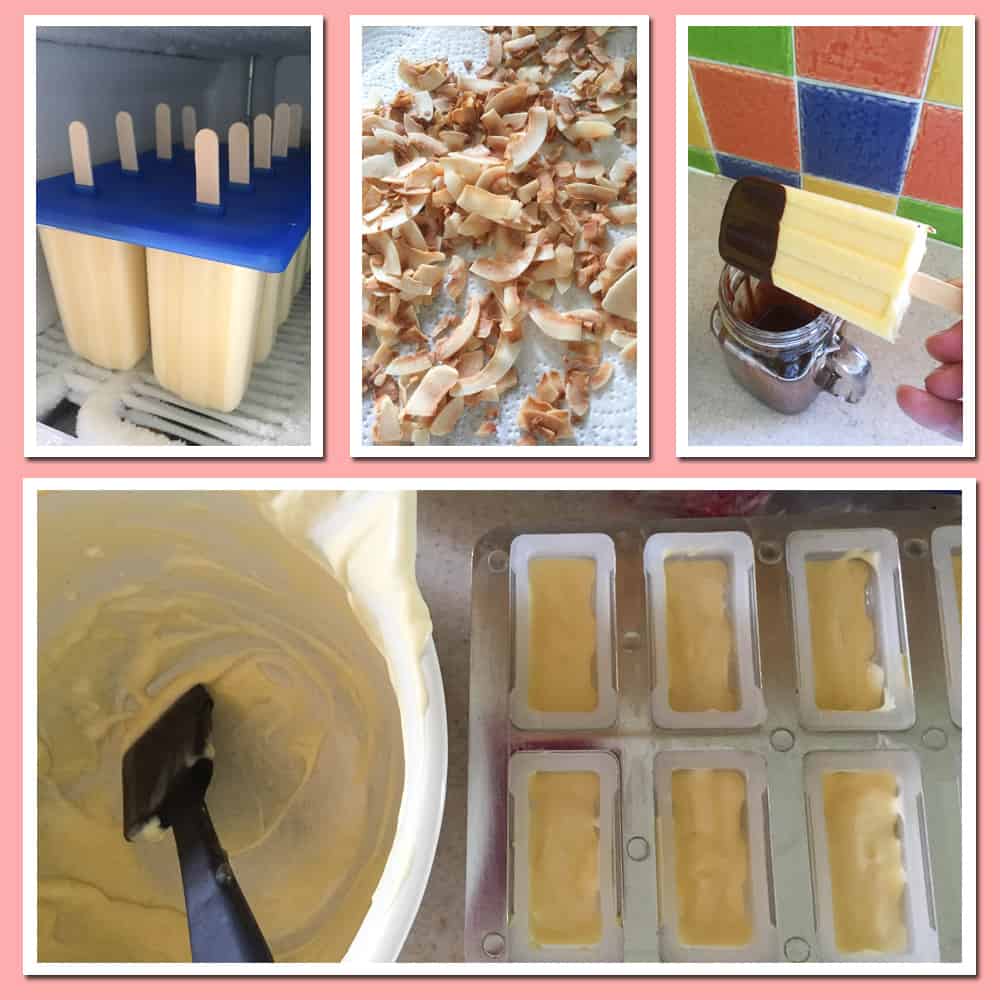 As this recipe is really a mousse, you get two recipes for the price of one, by putting some of the mixture to chill in the fridge to serve as a mousse and pour the rest into the lolly moulds to freeze for later.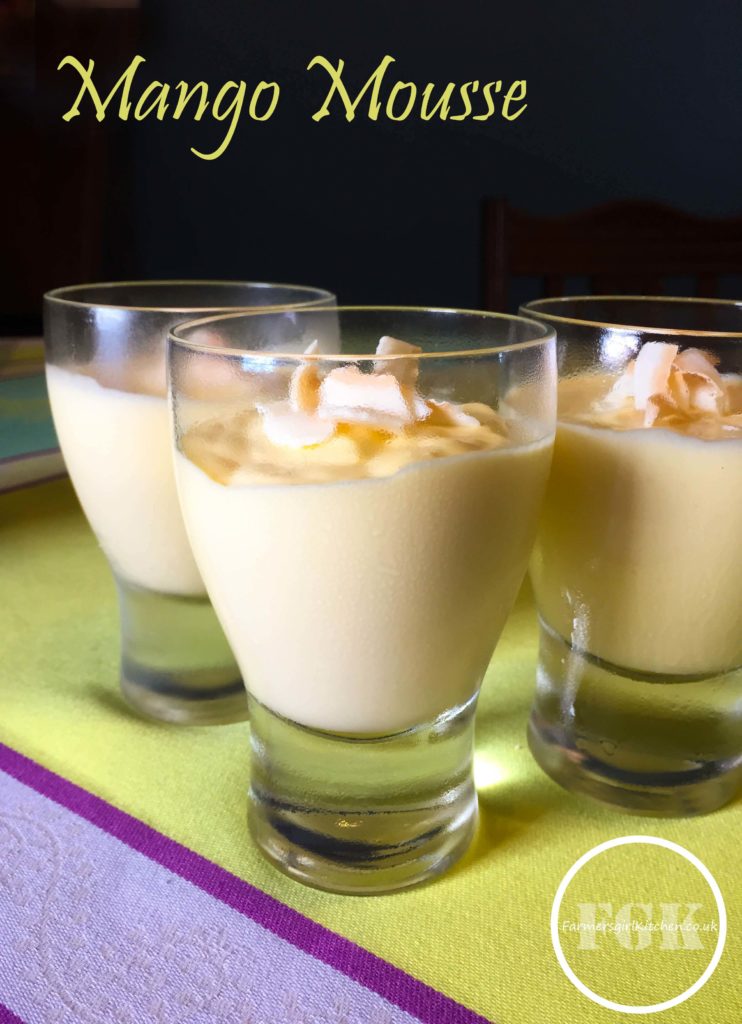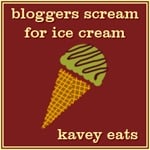 Bloggers Scream for Ice Cream is BACK! BSFIC is a Linky run by Kavey Eats which pops up in the summer to gather up all those lovely frozen treats that summer would be much less fun without.
Disclosure: Froothie UK sent me the Optimum ThermoCook to use and review at home. I have not been paid for this post and was not required to give the ThermoCook a positive write up. All opinions are my own. Affiliate links included in this post.