This is not a food related post in any way at all, However, many of you will be aware of the torrential and persistent rain there has been in the North of England and South of Scotland leading to some of the worst flooding since 2009. So I thought I would share some of the photographs around the farm in the calm after the storm. If you look at the horizontal lines, you can identify the tops of the banks of the river which have been breached and the flood water spilt over into the fields.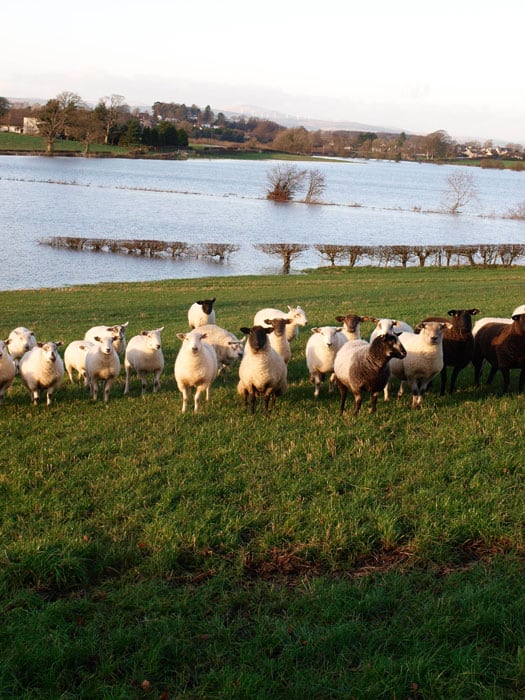 The sheep had safely gathered on the higher ground avoiding the flood, I think they thought we were going to feed them but they are not ours, we let this field to another farmer. He is coming to move them tomorrow.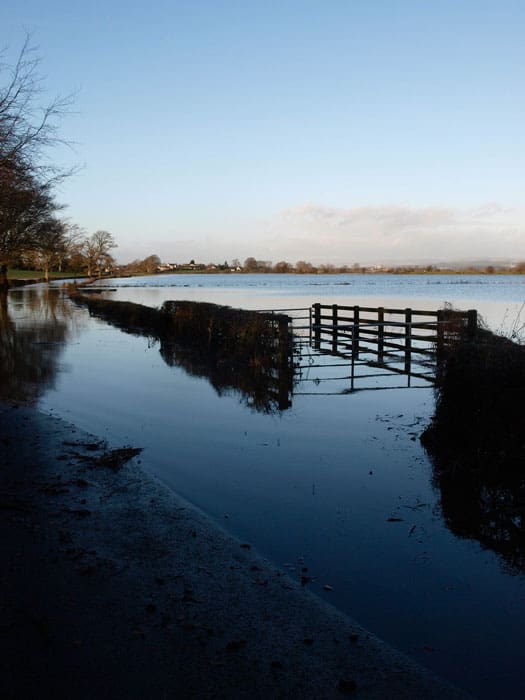 As well as flooding the fields, the water has risen as far as the road into the nearest village. This was not the only road closed the main road, which runs parallel to this one, was also closed due to the flood. When we returned from visiting my mother, we had to take a detour around some of the back roads that are further from the river.

Although I am no fan of a flood, I do love the reflections you get in the water.

If you are near a flood, then please take care and stay safe.