We love to eat fajitas and now we have a new favourite, a Tortilla Bake. I buy the tortillas and the fajita spice mix and a box of Nachos with their sachets of topping. Sometimes I buy the salsa, sometimes I make it, but I always make my own guacamole and have little bowls of sour cream, roasted peppers, cheese, salad and kidney beans.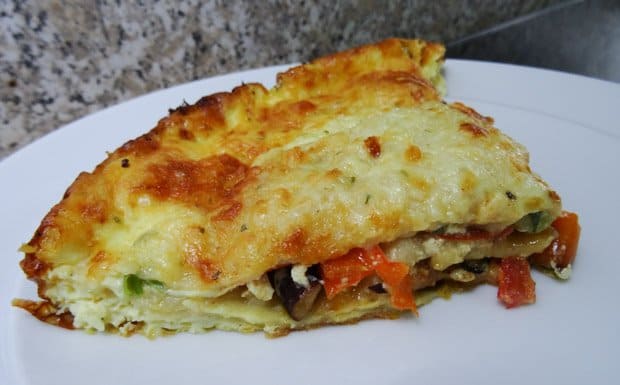 When my sons were still at home it was their favourite meal and there were never any leftovers. But now there are fewer of us, so last night there were three tortillas left, enough chicken for one and a few bits and pieces in each of the other bowls. Just about enough for one person's lunch but not really enough for a meal.
As I am not really baking just now, all the bakeware having been packed away for the kitchen work, I have a bit of an overload of eggs. We get our eggs from a colleague of my husband's and half a dozen beautiful free range eggs arrive every Monday. Usually, I've used them all before the next delivery but they are starting to stack up. So eggs seemed like a good way to go with my recipe development!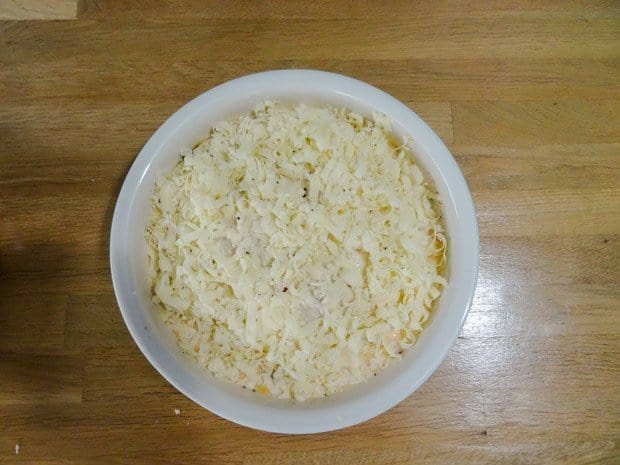 Tortilla Bake is such a simple dish to put together, and really you can put any leftovers between layers of tortilla and top with the egg mixture and cheese and it would taste great.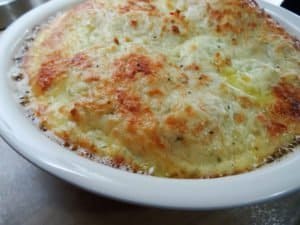 Tortilla Bake
Probably the best way to use leftover fajita ingredients, this is one of my favourites. dishes
Ingredients
2-3 to

rtillas

1-2

tbsp

kidney beans

1

tbsp

soured cream

1 -2

tbsp

tomato salsa

1-2

tbsp

roasted sweet peppers

1-2

tbsp

chicken cooked in fajita spice mix

1-2

tbsp

guacamole

150

g

hard cheese

cheddar

4

eggs

100

ml

semi skimmed milk

salt and freshly ground pepper
Instructions
Grease a round pie dish with butter or oil. Lay one torilla in the base, add the cooked chicken, place another tortilla on top and cover with the beans, cream, salsa, chicken and guacamole. Place the final tortilla over this. (If you only have two just make a big sandwich).

Beat the eggs and milk together in a bowl, season and pour over the tortilla layers.

Cover with foil and leave to rest in the fridge for 2-3 hours to let the egg mix soak in.

Heat the oven to 180 C

Grate the the cheese over the top of the tortillas.

Replace the foil and bake for 20 minutes until the egg is almost set.

Increase the oven temperature to 220 C

Remove the foil and bake for a further 5-10 minutes until the cheese is browned and melted.

Serve cut into wedges with salad or vegetables.
Don't Miss My Latest Recipes
CLICK TO SUBSCRIBE NOW to join my newsletter list & receive a FREE 'How To Adapt Recipes For Your Slow Cooker' printable!
Share by Email

There will be no leftovers from this 'leftovers' Tortilla Bake, it's just too good!

Tea Time Treats is a blog challenge run by my friend Karen at Lavender and Lovage, this month it is being hosted by Jane at Hedgecombers and the Tea Time theme is 'EGGS'.

I've already entered on recipe for the
'No Waste Food Challenge'
this month but the Tortilla Bake is a leftovers dish so it also qualifies for this excellent challenge organised by Elizabeth of Elizabeth's Kitchen Diary.

This is a new challenge for me, I found it in the list on the Food Blog Diary. Cheese is integral to the success of the Tortilla Bake and the theme for Cheese Please, this month, is Comfort Food and Winter Warmers, so I think this cheesy supper dish definitely fits the bill!