A Day Out in Edinburgh – a tourist in my own country
Yesterday, I took a trip to Edinburgh to meet up with my friend Tracey and her family. We haven't met up for three years but it was just as if we had seen each other yesterday. I travelled to Edinburgh on the train so arrived at Waverley Station ready to be a tourist in my own country.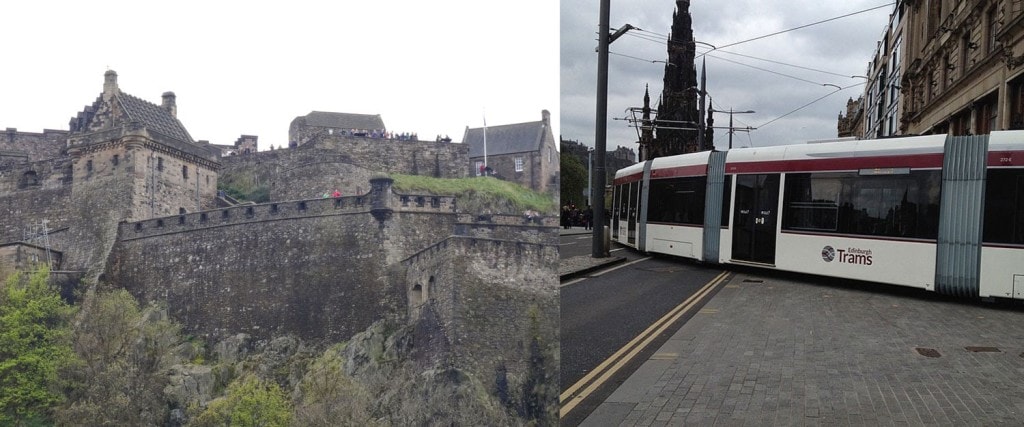 Tracey and her family were touring the Castle so I headed up there to meet them, it was great to see the trams finally running around the city, although they are only practicing at the moment so run without passengers. When we were in Dublin we used the trams there and found them simple and to use.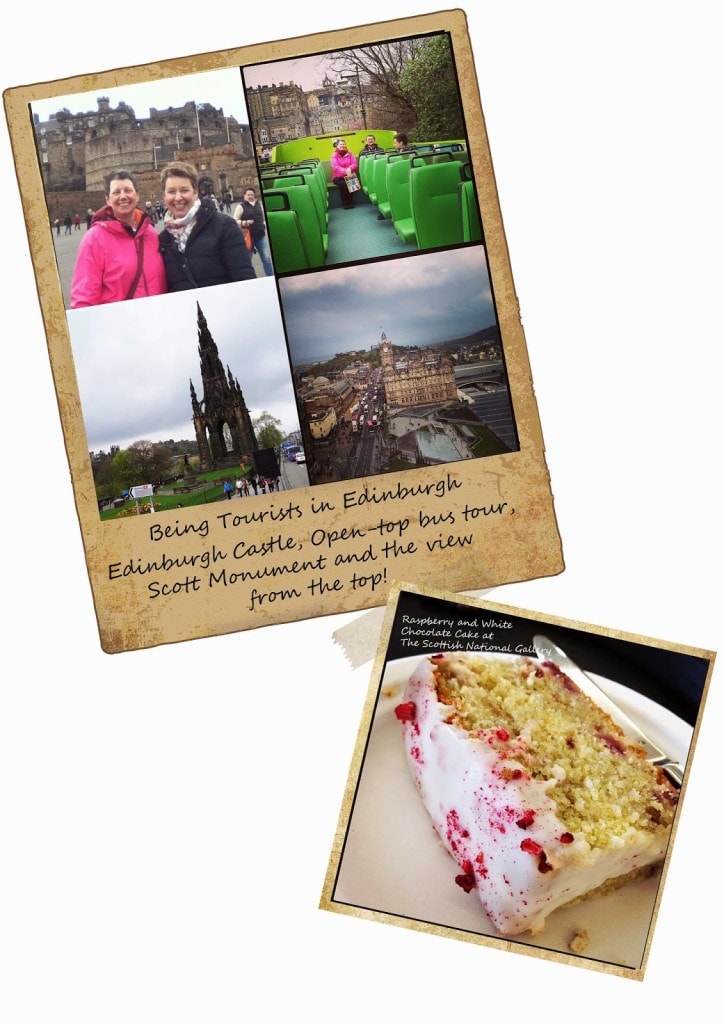 After some lunch we headed back to Waverley Bridge to join one of the tour buses that take you round Edinburgh to see the highlights. I've done the tour twice before, but there is always something new to see or some different perspective from a new tour guide. However, the highlight of the trip, apart from meeting up with my friends, was walking up the 247 steps to the top of the Scott Monument.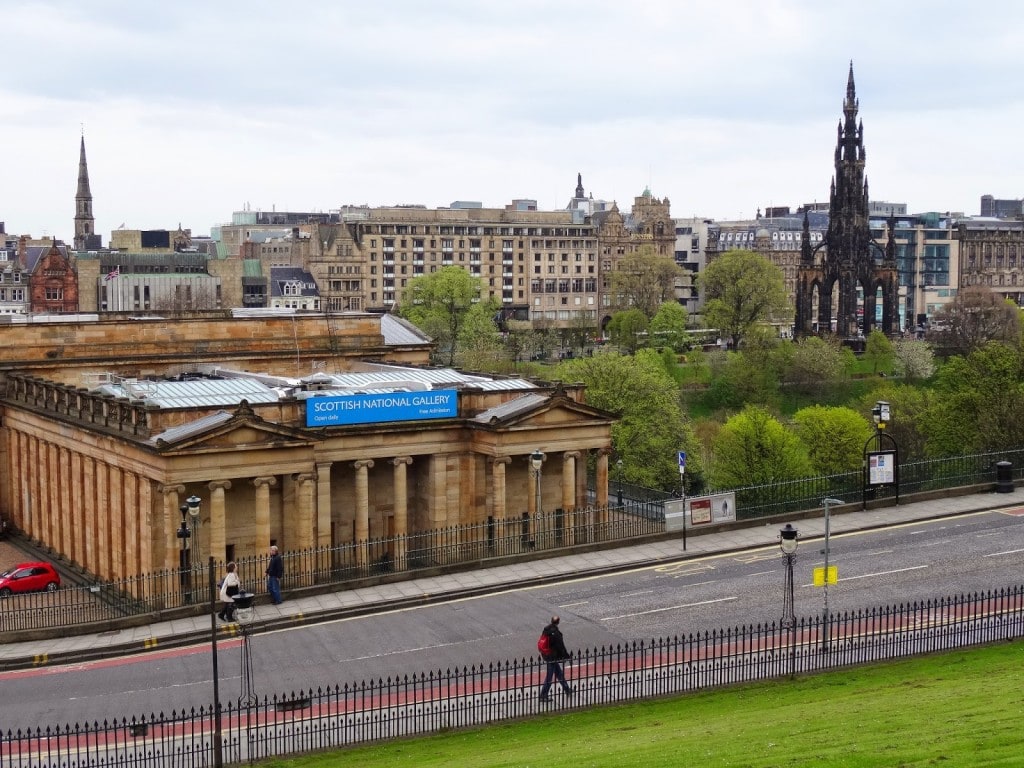 Scottish National Gallery and The Scott Monument
The Scott Monument is the largest monument to a writer in the world. It commemorates Sir Walter Scott. There are 287 steps to the top of the Scott Monument and they are narrow and spiral, getting narrower as you reach the top! We reckoned we had earned a cup of tea and a cake which we enjoyed at The Garden Cafe of the Scottish National Gallery.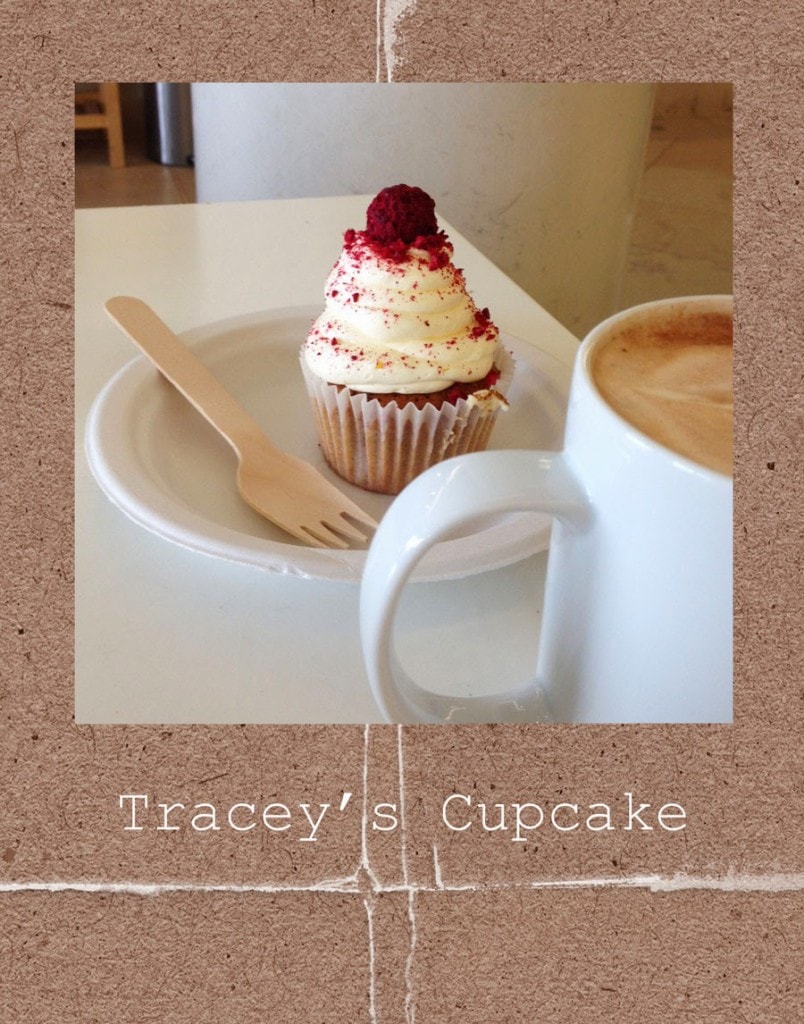 We only managed a couple of the many fantastic things there are to do in Edinburgh, but it reminded me how much fun it is to be a tourist in your own country.