Last weekend I made this cheesecake, it had a lovely texture, but I found the cheese mixture a bit thin for swirling the blackcurrant puree through and most of it sank to the bottom making the base a bit soggy. I didn't have any chocolate to flake onto it, it does need something as it doesn't look too exciting. I may try it with a topping of stewed blackcurrants, it tasted great though and everyone enjoyed it.
Ingredients
For the fruit puree
225g fresh or frozen blackcurrants
50g caster sugar
For the base
85g shortbread biscuits
50g ground almonds
45g butter melted
For the filling
600g cream cheese, softened
25ml Amaretto liquer
175ml soured cream
2 eggs
225g caster sugar
1 tsp vanilla extract
2-3 tbsp shavings dark chocolate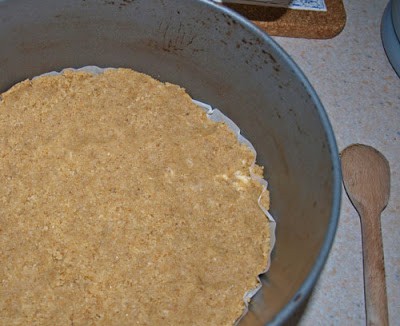 Grease a 20cm spring form tin and line the base with non-stick baking paper. Press the crumb mixture over the base and refrigerate until firm.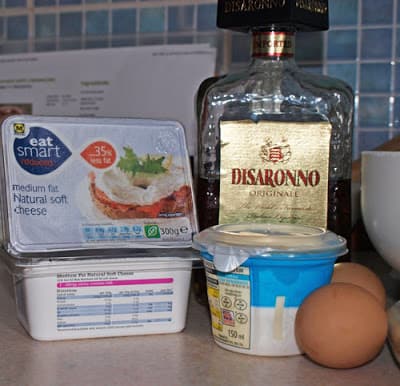 For the filling, blend the cream cheese and amaretto in a food processor until smooth.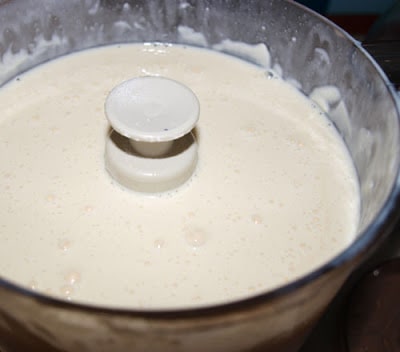 Add the sour cream, eggs, sugar, and vanilla, and process until combined. Pour the cream cheese mixture over the base. Drizzle the blackcurrant mixture over, and swirl lightly with a knife.
Leave to cool at room temperature, and refrigerate until ready to serve. Decorate with chocolate shavings and serve in wedges.