Welcome to THE BAKE FACE and these gloriously indulgent, rich and squidgy Chocolate Cherry Brownies. Let's face it, who doesn't like brownies and this is a brilliant recipe high in chocolate and low in flour, making the perfect fudgy brownie.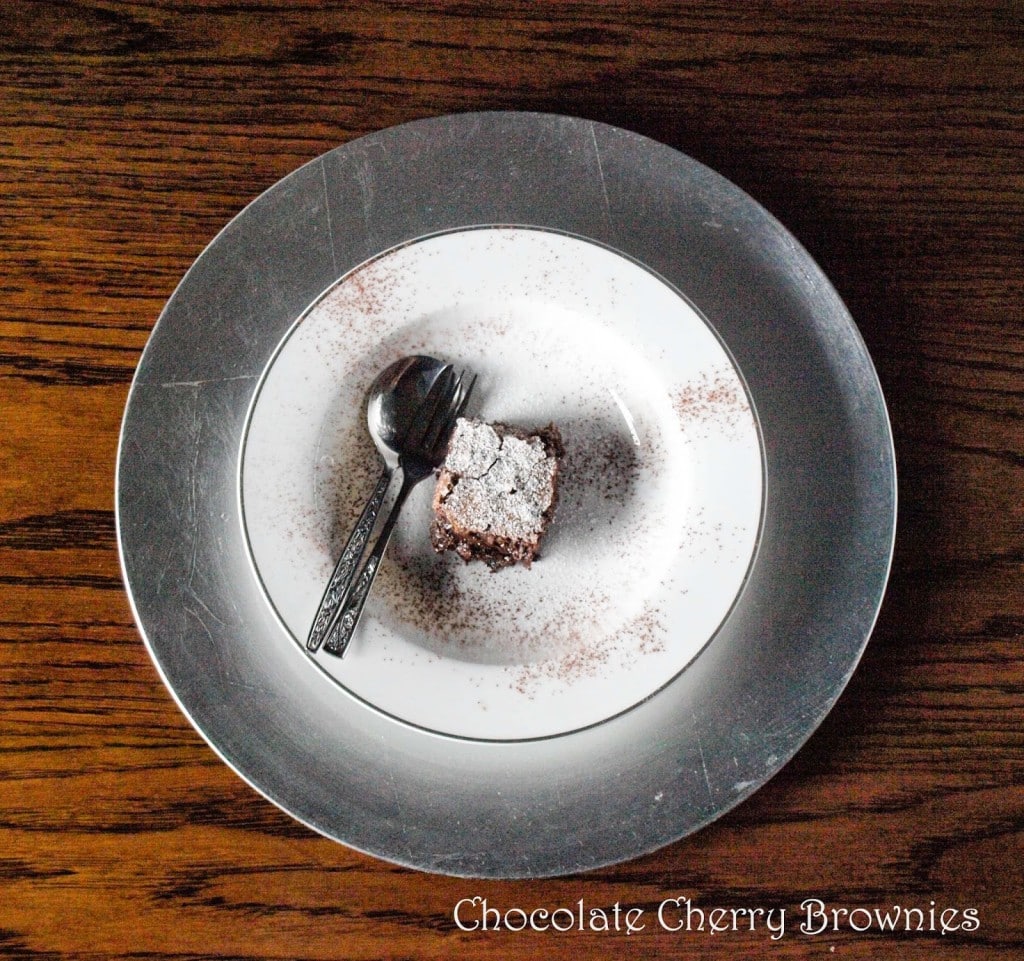 The Bake Face is what happens when a delicious Billington's bake meets a face, and the face just doesn't know what to do with itself. Here's my BAKEFACE!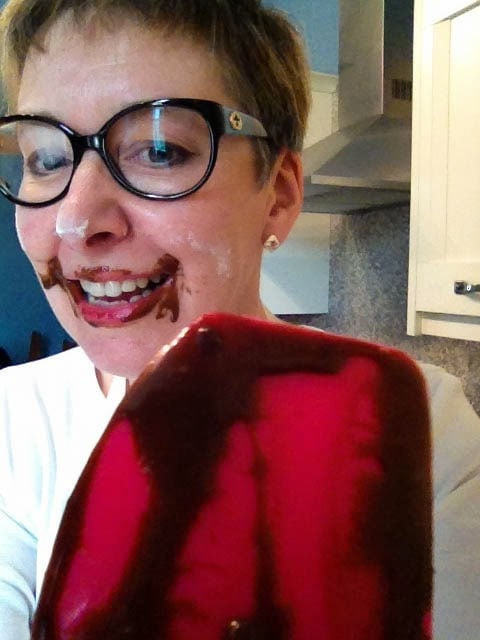 I'm not really a bowl scraper and spoon licker, but this mixture is so rich and gorgeous, it was just too tempting!
You can vote for my BAKEFACE at the Billington's site
voting closes 05/10/14

More Chocolate Cherry Recipes from Farmersgirl Kitchen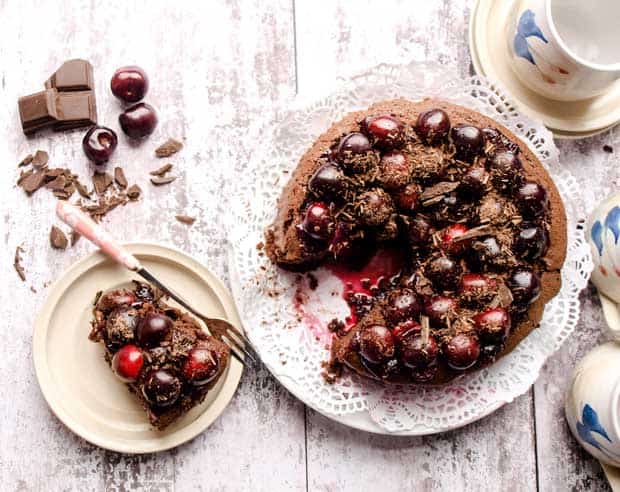 Chocolate Cherry Brownie Cake is a rich fudgy chocolate cake topped with a sweet cherry compote and decorated with fresh cherries. It is a luscious dessert and a special treat, serve with cream or ice cream.
Chocolate Cherry Brownies
Prep 12 minutes
Cook 35 minutes
Serves 12
Prepare
250g Billington's Unrefined Dark Muscovado Sugar
200g unsalted butter
350g 70% dark chocolate, chopped into pieces
3 medium free range eggs
50g self-raising flour
100g Billington's Natural Glace Cherries (optional)
Method
1. Preheat the oven to 190C (170C Fan)/gas mark 5, and line a 20cm square tin with baking parchment
2. Melt the chocolate and butter in a heatproof bowl over a pan of simmering water.
3. Whisk the eggs until pale and fluffy. Add the dark muscovado sugar and whisk until thick. Gently fold in the chocolate mixture.
4. Sift in the flour and fold in until the mixture is smooth. Mix in the glace cherries.
5. Pour the mixture into the prepared tin and bake for 30-35 minutes, until you see a paper-like crust on top. There should still be some movement in the centre of the tin.
6. Remove from the oven, leave to cool, then cut into squares.
These are really squidgy brownies, I think if I was making them again I would give them a little longer as they are more like a dessert than a cake, very rich and indulgent – gorgeous!

Follow @BillingtonsUK #bakeface


I received a hamper from Billington's to make these Brownies