When Choclette, of the Chocolate Log Blog and co-owner of the 'We Should Cocoa' challenge, asked me to guest host while Chele of Chocolate Teapot was taking a break, I jumped at the chance. Then the panic set in. What would I choose to go with chocolate? There have been a frightening number of WSC challenges and they cover a multitude of flavours. I scanned the list and realised that there had been no challenge using CHERRIES!
If you haven't heard about We Should Cocoa before, scroll down to the bottom of this post for details.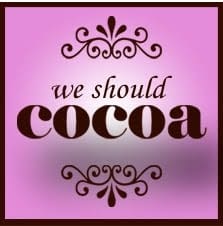 My entry is this gorgeous Chocolate Cherry Cake baked to a recipe by Jason Atherton from the Baking Mad.com website. It's a bit like a cross between a giant chocolate brownie and a black forest gateau! It's worth noting that it gets better with keeping, so make it a couple of days before you want to eat it.
Chocolate Cherry Cake
Preparation Time 25 minutes
Baking Time 25 minutes
Portions Serves 8-10
200g 70% cocoa solids chocolate broken
125g butter, unsalted, cubed
50g ground almonds
100g self raising flour (Allinson Nature Friendly)
4 Free Range Eggs, Large
125g Silver Spoon Homegrown Caster Sugar
2tbsp cherry jam
Fresh cherries to serve
1. Preheat oven to 180C/gas 4. Place chocolate and butter in a bowl over a pan of simmering water. Melt, then cool and stir in ground almonds and flour. In a separate bowl, whisk the eggs and sugar for 5 minutes, then fold the egg mixture into the chocolate.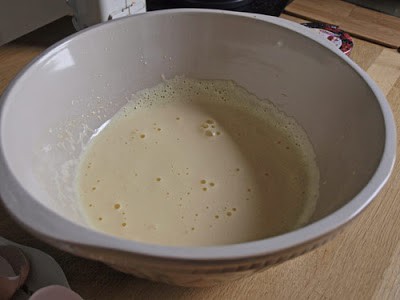 The egg mixture should look pale and frothy like this (above)
2. Line a 20cm cake tin with baking paper and spoon in the cake batter. Bake for 20-25 minutes, until set but slightly soft in the centre. remove from the oven, allow to cook in the tin then transfer to a wire rack.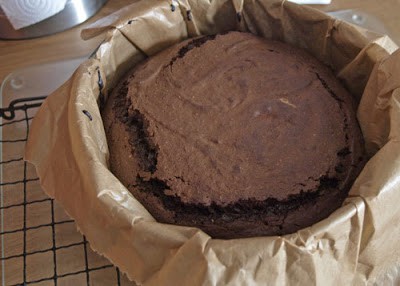 Spread with warm cherry jam and top with fresh cherries.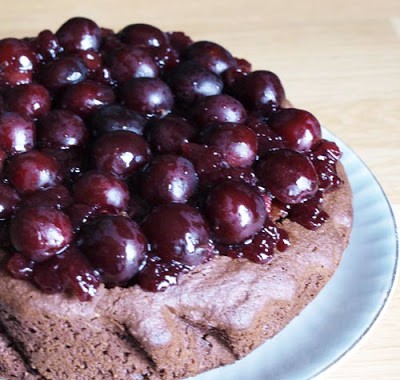 The cake was made using British homegrown Silver Spoon Sugar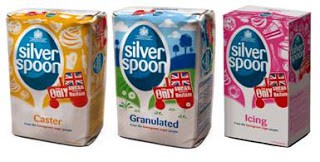 Silver Spoon sugars are made from sugar beet
which is a large pale brown root crop, similar to parsnip which grows
in the temperate climates of Europe and North America. The sugar beet
that goes into Silver Spoon sugars travels a short distance to the
factory (an average of only 28 miles) direct from the fields around Bury
St Edmunds in East Anglia. Silver Spoon work with 1,200 local farmers to grown the beet, which is then made into their range of homegrown sugars for families all over the country.
Silver
Spoon are committed to reducing energy use, emissions and waste at
every stage. All raw materials in the factory are aimed to be
transformed into sustainable products.
Disclaimer: Baking Mad supplied me with the ambient ingredients for this recipe, I was not required to write a positive review and any opinion expressed is my own..
The idea is to make something with chocolate each
month. You can use any sort of chocolate or cocoa substance and use any
ingredient that you like. But you must include the special ingredient or ingredients
selected by the host. It can be sweet or savoury, simple or
complicated; be as creative as you like. You can use anyone's recipe
(acknowledging the source of course) or make up your own.
What to do?
1. Post your recipe on your blog – accompanying photographs would be nice.
4. Entries should be submitted no later than midnight of the 25th of the month.
5. The round up of entries will be posted on the relevant host's blog on or before the last day of the month.
6. The new challenge will be posted on the 1st of the month.
7. If mentioning on Twitter you can use the tag #weshouldcocoa and I will endeavour to retweet.
Add your entry to the Linky Tool below