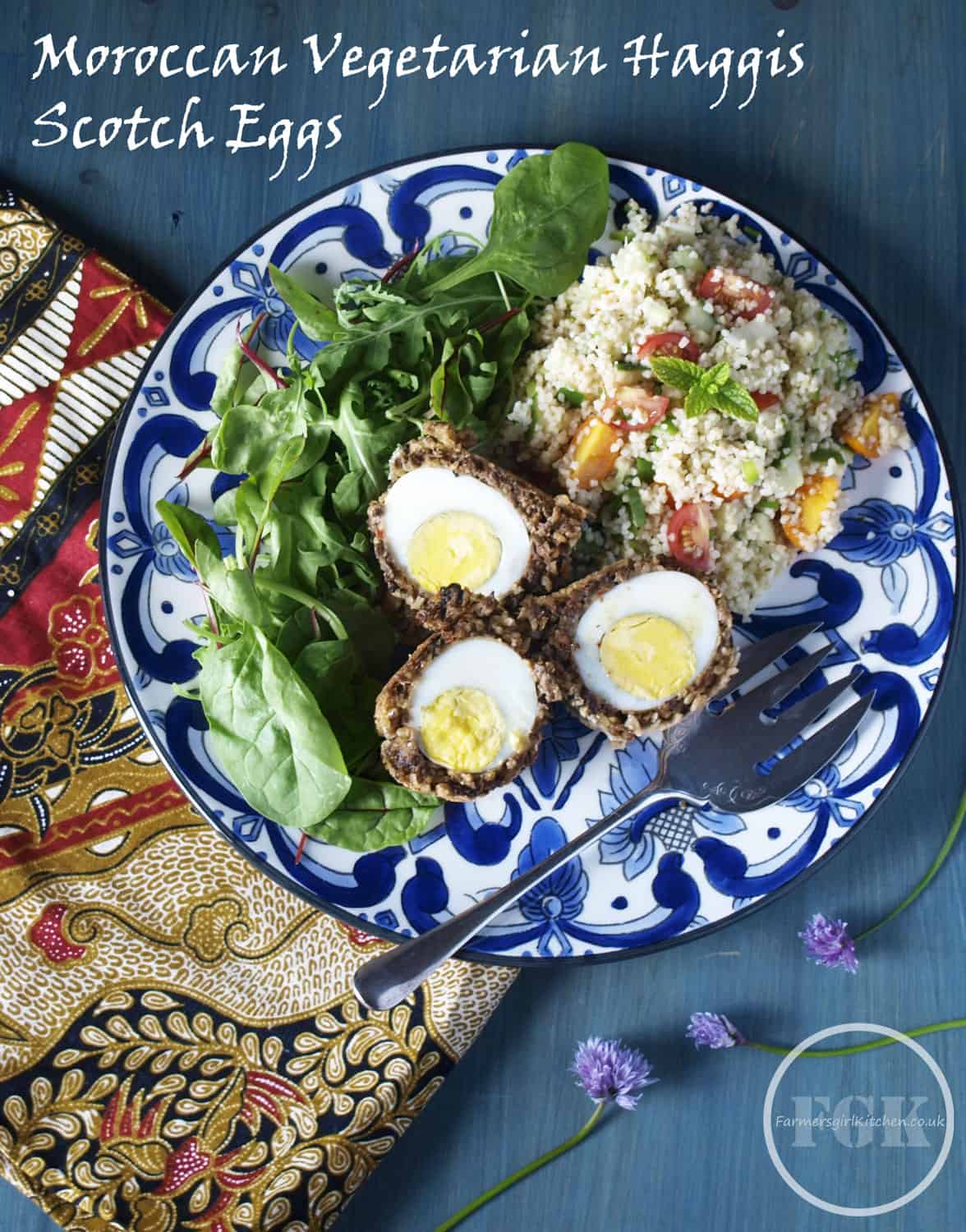 Macsween, the award winning haggis and black pudding producer, have just launched three new Special Editions: a Wild Boar Haggis, Moroccan Spiced Vegetarian Haggis and Chocolate and Chilli Black Pudding. The haggis can be microwaved for 3 minutes on medium, simmered for 20 minutes in boiling water, or simply sliced and fried, however I decided to do something a little different with the Moroccan Spiced Vegetarian Haggis and made these delicious baked Scotch Eggs.
Moroccan Spiced Vegetarian Haggis Scotch Eggs
3 eggs, hard boiled for 5 minutes, cooled under cold water and peeled.
1 egg, lightly beaten
1 tablespoon of flour
1 227g pack of Macsween's Morroccan Spiced Vegetarian Haggis
25g panko crumbs
3 tablespoons oil
1. Divide the Haggis evenly into three pieces. Lightly flour your work surface and pat down each portion of the haggis into a 12-14cm circle.
2. Roll the eggs in the flour. Lift one of the haggis patties and place in the palm of your hand then place one of the eggs in the centre and pat and press the haggis around it to coat. Repeat with the other eggs.
3. Spread the panko breadcrumbs on a plate, brush the haggis covered eggs with the beaten egg and then dip into the panko crumbs and press them on to cover.
4. Place the 'Scotch Eggs' on a baking parchment lined baking tray and chill for 30-40 minutes. Heat the oven to 190C/Gas 5
5. Fry the Scotch Eggs in the oil just to brown the crumbs, if you cook them too long they will start to split.
6. Bake for 10-12 minutes, drain on kitchen paper and serve either slightly warm or cold.
I served the Moroccan Spiced Vegetarian Haggis Scotch Eggs with Tabbouleh and a mixed leaf salad. This was much easier to make than I had anticipated and the flavours were superb.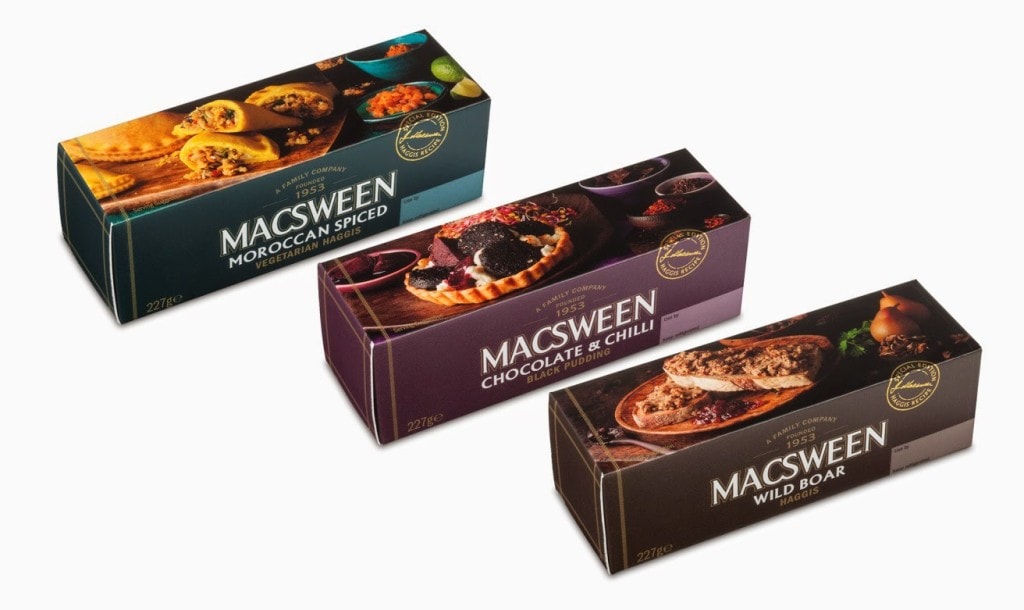 Here is what Macsween's joint MD and Director of Innovation, James Macsween has to say: "After the popularity
of our first two Special Editions last year, our 60th anniversary, we
were inspired to continue innovating with flavours. We also wanted to add
a vegetarian recipe to the range as we celebrate the 30th anniversary of our vegetarian haggis this year."
James continues: "The Wild Boar recipe is succulent and sweet with pear, wild mushroom and spices; the Moroccan
Spiced Vegetarian haggis has a sweet, spiced depth, with fragrant apricot,
prunes, ginger and lime; whilst the Chocolate and Chilli Black Pudding is a
decadent delight of earthy cocoa and rich spice."
The three Special Editions, which are
an innovative addition to Macsween's
classic haggis, will be available from Selfridges and Booths, as well as
speciality food shops and online from Macsween priced from £4.95 each per 227g pack.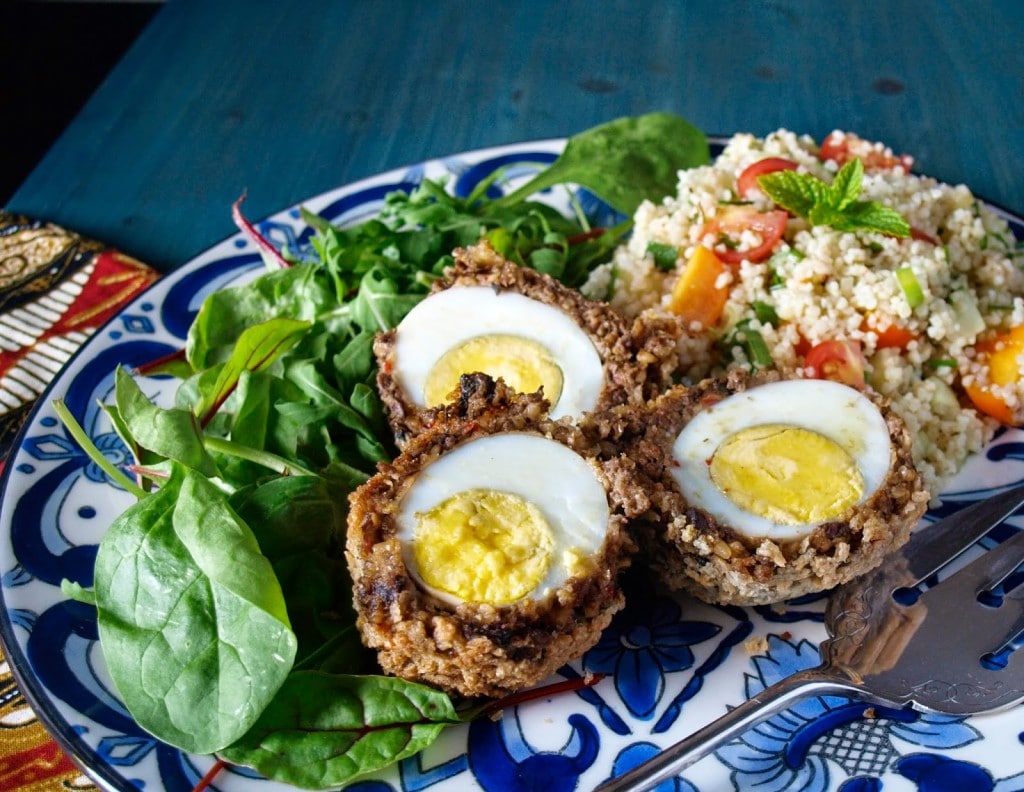 Apologies for my 'Moroccan' accessories, the plate came from Spain and the cloth from Indonesia!


I received samples of the special edition haggis from Macsween, I was not paid and all opinions are my own.