Date and Coconut Bread is a semi-sweet homemade bread that is delicious on its own with butter or spread, makes the most amazing toast and surprisingly goes really well with soups like butternut squash.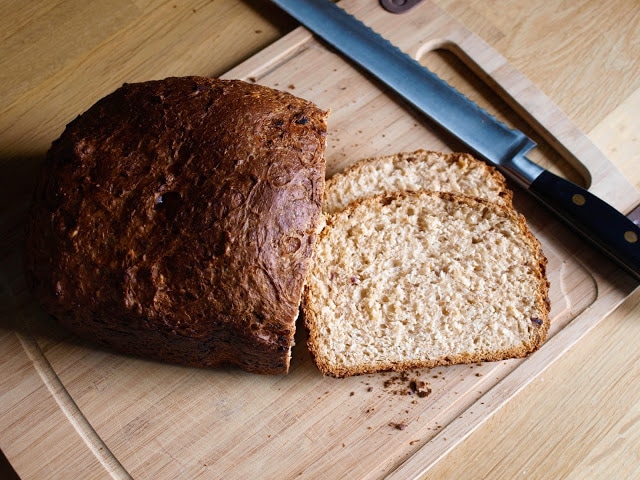 'Bread with bits' was the challenge from Jen at Jen's Food and Michelle at Utterly Scrummy Food for Families for the May Bready Steady Go! The Bread with Bits challenge is hosted at Utterly Scrummy Food for Families
Now you might not think this bread I made had many bits in it, they are certainly not obvious but you can certainly taste them because this is Date and Coconut Bread. I seemed to have a surfeit of dates in my cupboard and some desiccated coconut I'd bought for another recipe, it seems like a good combination to go with and I was right. The bread is slightly sweet but not overpoweringly so. It is fabulous just with butter or as toast with marmalade, but would also work with cheese or with a soup like a butternut squash or parsnip where there is already some sweetness.
Date and Coconut Bread Recipe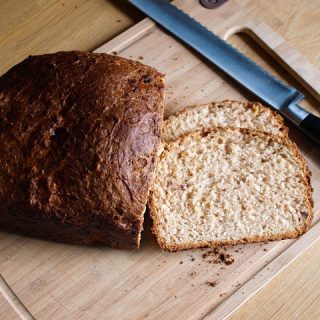 Date and Coconut Bread
A semi-sweet homemade bread that makes the very best toast and also goes well with soup.
Ingredients
130

g

strong white flour

130

g

wholemeal flour

1 1/2

tsp

fast action yeast

4

tbsp

chopped dates

4

tbsp

dessicated coconut

1

egg

3

tbsp

water

65

ml

milk

1

tbsp

butter

2

tbsp

honey

1

tsp

ground allspice

1

tsp

salt.
Instructions
if you are using a breadmaker with a fruit and nut dispenser put the dates and coconut in the dispenser (see notes)

If you are making your bread without a bread machine, then here are the instructions:

Mix all ingredients, apart from the dates and coconut, in a large bowl. Make sure  the yeast does not come into direct contact with the salt when you  first add them to the bowl.

Knead well until the dough is elastic, smooth and shiny. Cover with a piece of cling film and leave to rise for one hour.

Add the dates and coconut  to the dough and knead again for 5 minutes until they are mixed through the dough.

Either shape and place into a 450g (1 lb) tin or form into a round and place on a baking tray, leave to prove for an hour in a warm place.

Bake at 220C/425F/Gas 7 for 30 minutes until golden-brown. Remove from the oven and cool on a wire rack.
Notes
I made my loaf in the bread maker using the programme for fruit bread. This meant simply adding all the ingredients except the dates and coconut and using the fruit and nut dispenser to automatically add them in later.
Don't Miss My Latest Recipes
CLICK TO SUBSCRIBE NOW to join my newsletter list & receive a FREE 'How To Adapt Recipes For Your Slow Cooker' printable!
Share by Email

MORE BREAD RECIPES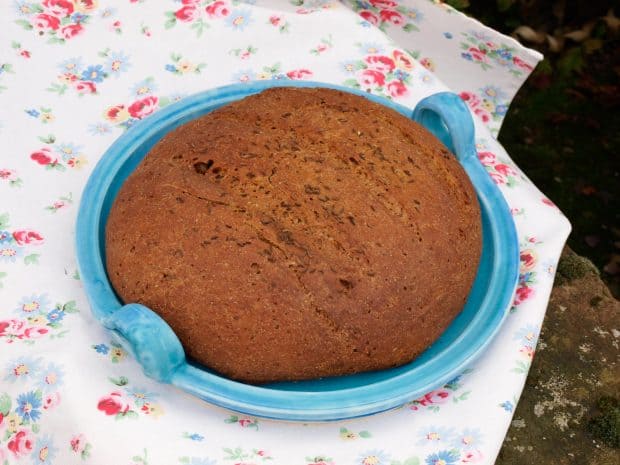 Rye and Caraway Seed Bread, its perfect for open sandwiches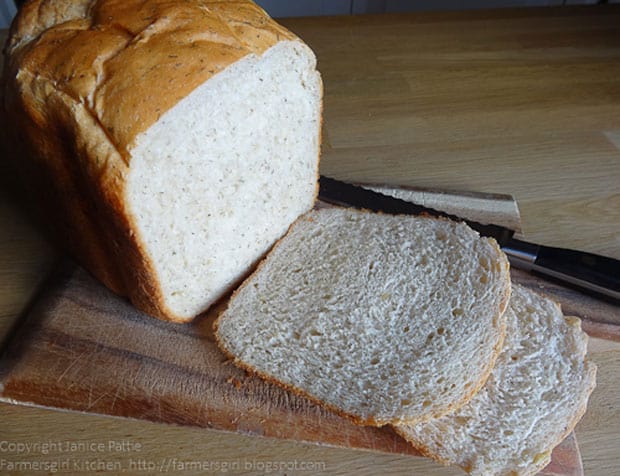 Dill Onion Yogurt Bread. a herb flavoured savoury bread that's soft and delicious
Slow Rise No Knead Sourdough – Fuss Free Flavours
Easy Cheesy Jalapeno Bread – Fab Food 4 All
Kale and Herb Soda Bread – Veggie Desserts