Sometimes you want something a little different from the standard sandwich when you decide to have a picnic. Perfect Picnic Guacamole is a simple recipe, not too much work but something delicious all the same. Guacamole definitely fits the bill and avocados are really good just now. It does annoy me when they are marked as 'ripe and ready to use' and then it takes a week for them to soften. However, this one was perfect with no bruising and it mashed down in a really pleasing manner.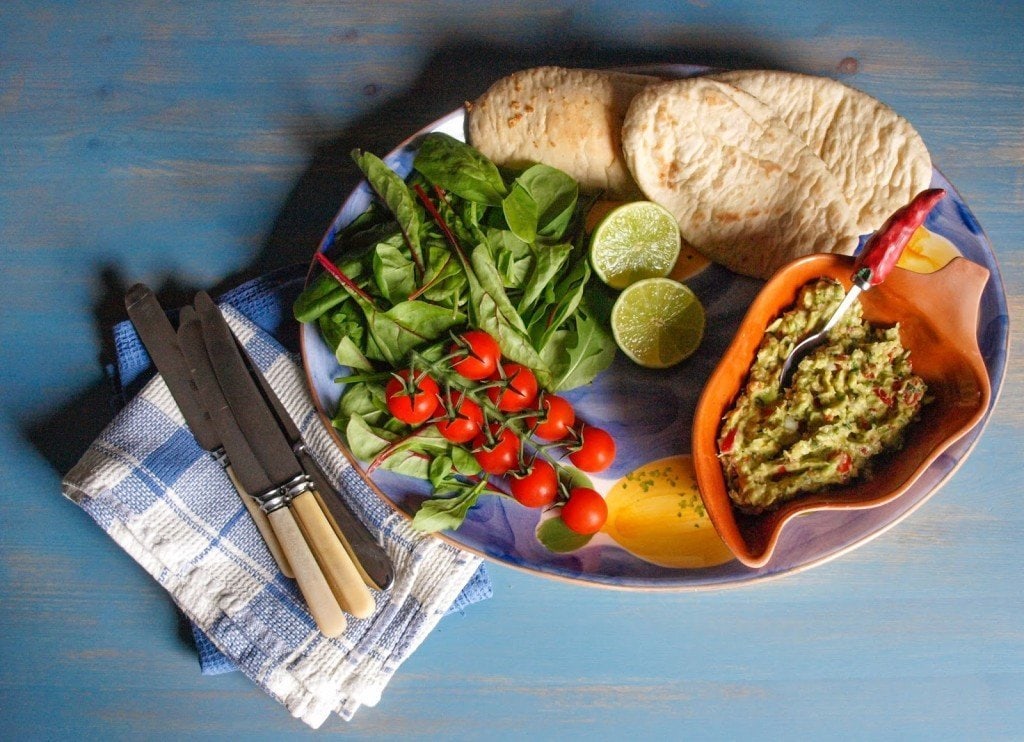 Combined with some pitta bread and salad, the Perfect Picnic Guacamole becomes a feast. To transfer your guacamole to the picnic location, just put it in a plastic box and pack the bread and salad separately. You can spread the guacamole onto the pita bread, or tear it off and dip it into the soft mashed avocado. Take lots of napkins or kitchen towels to wipe your fingers and mouth after your feast.
Perfect Picnic Guacamole Recipe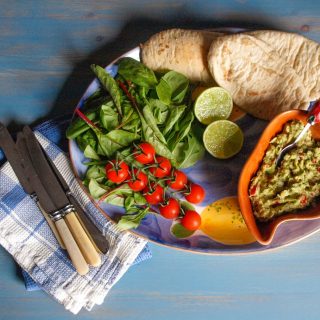 Perfect Picnic Guacamole
Guacamole makes the perfect dip or spread for a picnic, it;'s quick to make and adds a little luxury to a plate of salad and pita bread.
Ingredients
1

avocado

stone and skin removed

1

spring onion

finely chopped

1/2

a small chilli

2

tomatoes

de-seeded and finely chopped

1/2

lime

handful of coriander leaves

chopped
Instructions
Place the avocado in a bowl and mash roughly with a fork.  Add the spring onion, chilli and tomatoes. Squeeze in the lime juice, add the coriander leaves and mix all the ingredients together.  Serve in a bowl or scoop into a plastic box to take on your picnic.
Notes
Serve with salad and pita bread.
Nutrition
Calories:
97
kcal
Carbohydrates:
8
g
Protein:
1
g
Fat:
7
g
Saturated Fat:
1
g
Sodium:
7
mg
Potassium:
407
mg
Fiber:
4
g
Sugar:
2
g
Vitamin A:
670
IU
Vitamin C:
24.5
mg
Calcium:
15
mg
Iron:
0.6
mg
Don't Miss My Latest Recipes
CLICK TO SUBSCRIBE NOW to join my newsletter list & receive a FREE 'How To Adapt Recipes For Your Slow Cooker' printable!
Share by Email
More Picnic Recipes

Chilli and Garlic Tofu Sandwich Spread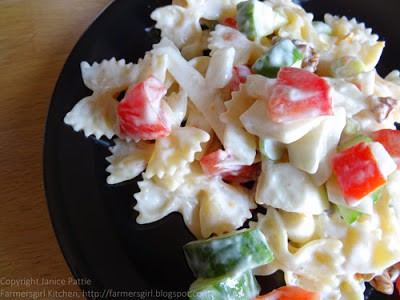 Chilli Pasta, Fennel and Walnut Salad

Smoked Salmon and Asparagus Tart

I'm entering the Perfect Picnic Guacamole for Tea Time Treats where the theme this month is 'Picnic food'. Tea Time Treats is run by Karen at Lavender and Lovage and Janie at Hedgecombers. Guacamole is also appropriate for The Spice Trail where are off on a 'Beach Barbeque', guacamole is a great accompaniment to a barbeque, imagine barbequed steak or chicken in a tortilla with salad and guacamole, delicious! The Spice Trail is the challenge run by Vanesther at Bangers and Mash and there is a prize of a copy of Nigella Summer.