As a special treat, I am offering you some little Lemon Love Cakes which I hope you will enjoy. These are really simple little cakes to make, easy enough for beginners and ideal for young children to make with a little help from an adult and for older children to make on their own. They are ideal to make and serve for Valentines Day with a few heart shaped sprinkles.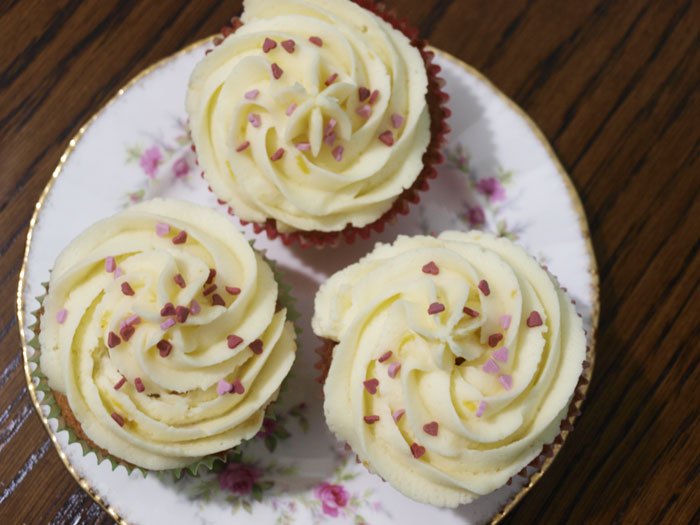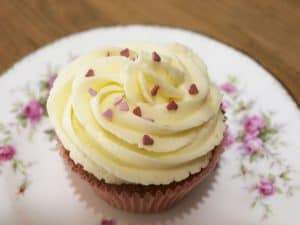 Lemon Love Cakes
2016-01-03 21:51:46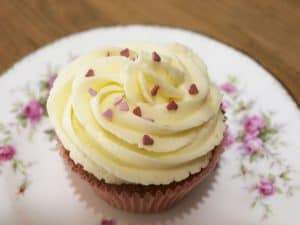 An easy lemon cupcake recipe with lemon buttercream and heart shaped sprinkles.
Ingredients
For the cupcakes
125g (4 1/2 oz) butter
125g (4 1/2 oz) caster sugar
Finely grated zest of 1/2 large lemon (keeping the zest of the remaining 1/2 lemon for the lemon icing)
2 eggs, beaten
150g (5oz) s-r flour
1/4 tsp baking powder
For the buttercream
75g (3oz) butter
175g (6oz) icing sugar, sifted
finely grated zest of 1/2 lemon
2-3 tsp squeezed lemon juice
heart sprinkles
Instructions
Preheat the oven to 180C, line a fairy cake tin or muffin tin with paper cases (you will get more cakes if you use the fairy cake tin, but they will be smaller)
Cream the butter in a bowl until soft. Add the sugar and lemon zest and beat until fluffy. Add the beaten eggs a bit at at time, then add the sifted flour and baking powder into the mixture.
Divide the mixture between the paper cases and bake for 7-10 minutes, until risen and golden. Remove cakes to a baking tray and let them cool completely before icing.
To make the buttercream
Cream the butter until soft, sift the icing sugar into the butter with the lemon zest and enough lemon juice to get the right consistency for piping or spreading.
When the cupcakes have cooled completely, put the butter icing into a piping bag with a large star nozzle an pipe swirls onto the cupcakes. Alternately, spread a large teaspoonful over the top with a palette knife.
Sprinkle a little love over the cupcakes in the form of some pink heart cake decorations.
Farmersgirl Kitchen https://www.farmersgirlkitchen.co.uk/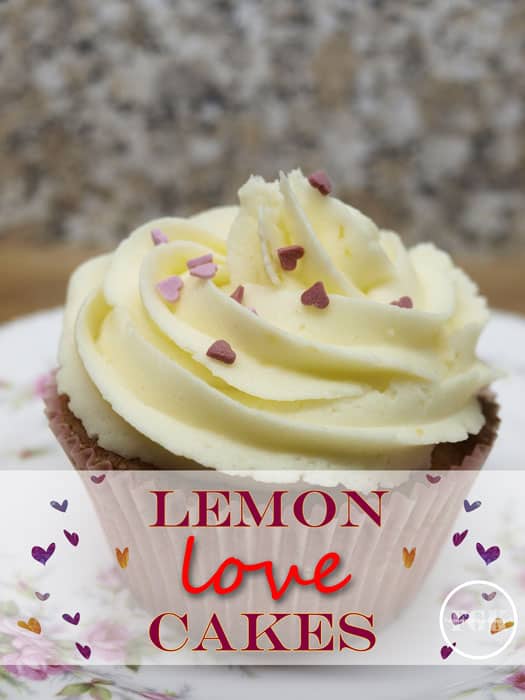 As an aside, I went to get my camera to take these photos and my husband nearly took off with one of these Lemon Love Cakes, so they obviously work!
I'm entering these Lemon Love Cakes in the February Tea Time Treats Challenge run by Karen at Lavender and Lovage and Kate at What Kate Baked, Kate is hosting this month and has gone all 'Romantic'!