Chocolate Gingerbread Cupcakes have a rich chocolate taste and the sweet sticky texture of gingerbread. Add chunks of chopped chocolate to the cupcake mixture and top with cinnamon buttercream. They are ideal for a special Valentine's Day treat.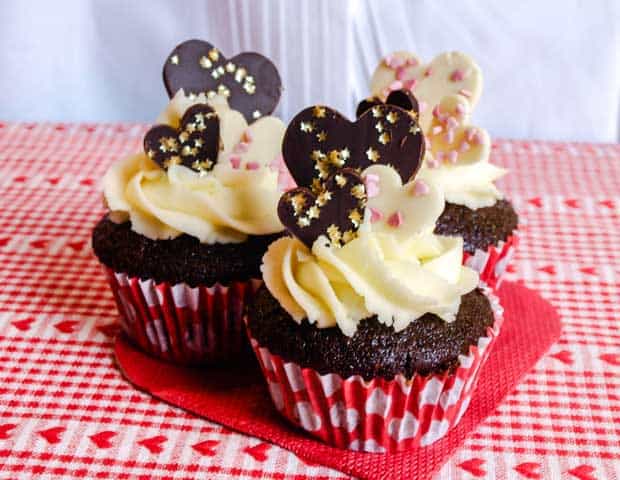 About Valentine's Day
We celebrate Valentine's Day on the 14th of February. It is a festival of love and romance. We exchange cards, flowers, gifts and special meals with the one we love.
There are different stories about the origins of Valentine's Day.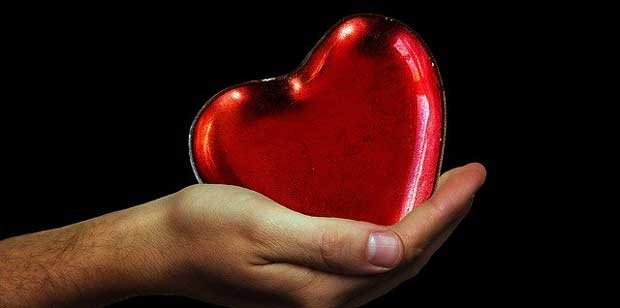 Saint Valentine
St Valentine was a priest in the 3rd Century, a common story is that Emperor Claudius II had banned marriage because he thought married men were bad soldiers. Valentine felt this was unfair, so he broke the rules and arranged marriages in secret.
The story goes that Valentine was thrown in jail and sentenced to death. However, he fell in love with the jailer's daughter. When he was taken to be killed on 14 February he sent her a love letter signed "from your Valentine".
Lupercalia
Valentine's Day is part of a very old tradition. It is believed to have originated from a Roman festival. called Lupercalia. This was held n the middle of February and was officially the start of their springtime.
As part of the festival, boys drew names of girls from a box. They'd be boyfriend and girlfriend during the festival and sometimes they'd get married.
Like many established festivals, this was turned into a Christian celebration and is used to remember St Valentine.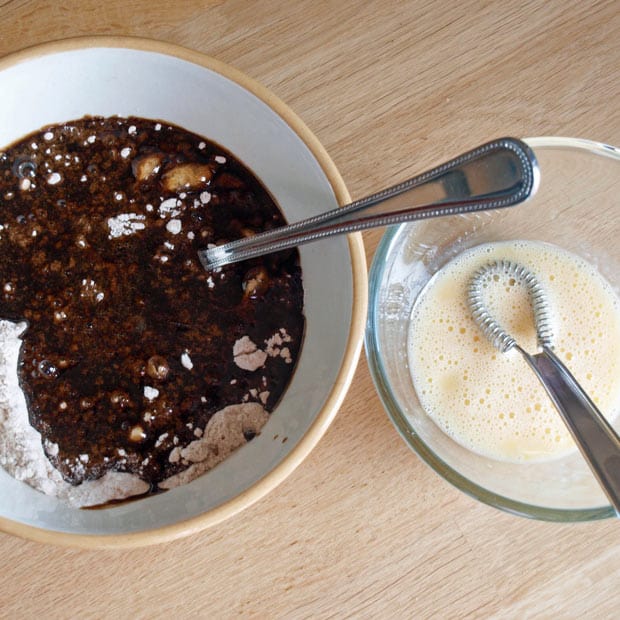 How to make Chocolate Gingerbread Cupcakes
The recipe for the cupcakes is at the end of this article. The steps are simple to follow:
Sift the dry ingredients into a bowl
Melt the butter with the syrup and treacle in a pan
Warm the milk and sugar in another pan, add this to the dry ingredients and then add the butter mixture and the beaten egg.
Mix to a thick batter and spoon into 12 cupcake cases
Bake for 18-20 minutes, then cool and top with cinnamon buttercream.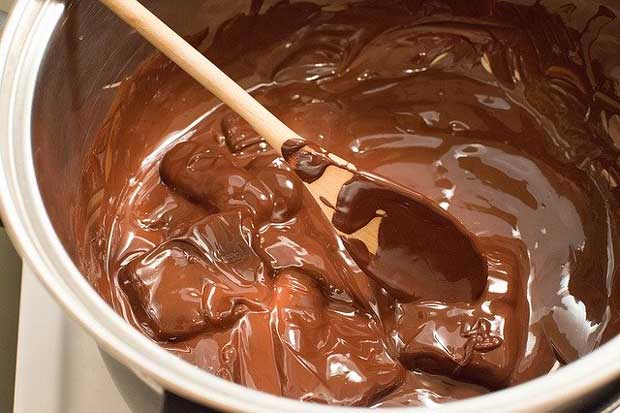 Make Chocolate Hearts
Decorate the Chocolate Gingerbread Cupcakes with chocolate hearts. Make the hears with melted chocolate, smooth the chocolate to a flat thin layer and sprinkle with gold stars or heart-shaped sprinkles.
Use a heart-shaped cutter to cut out the shapes The decorations make the Chocolate Gingerbread Cupcakes into a Valentine's Day treat.
More Valentine Recipes from Farmersgirl Kitchen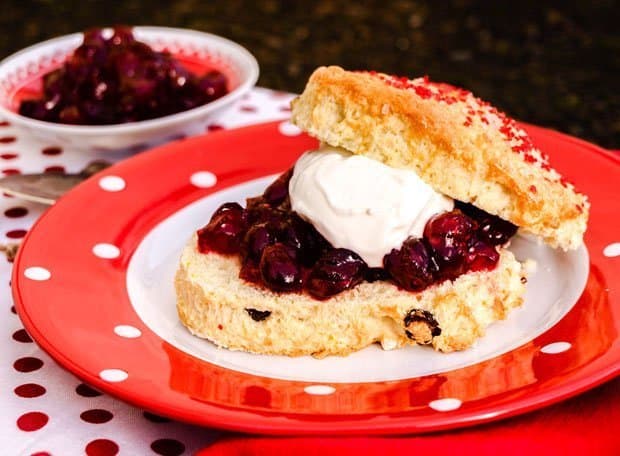 Pretty heart-shaped Valentine Cranberry and Orange Scones filled with whipped cream and Cranberry & Orange Jam.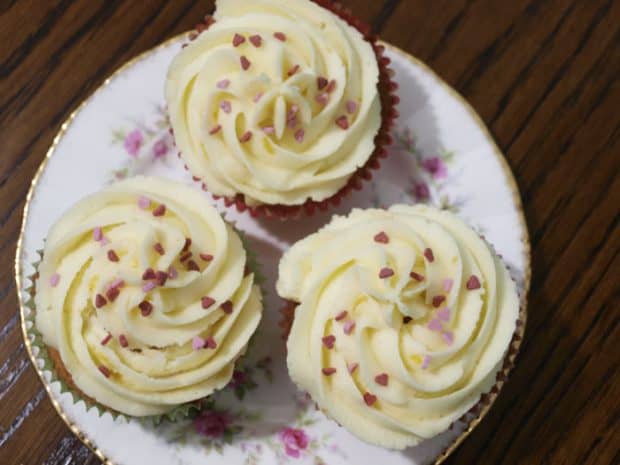 Lemon Love Cakes are very simple lemon flavoured Valentine's Cupcakes with lemon buttercream.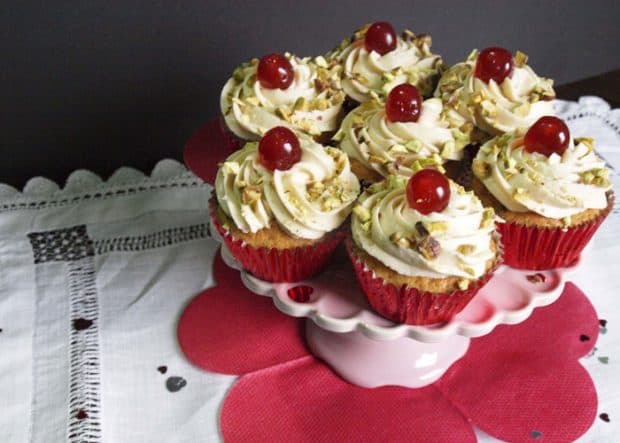 Mon Cherry Amour Cupcakes combine sweet cherries with pistachio nuts to create a super delicious bake.
More Valentine Recipes
Valentine's Marshmallow Pops – Tempting Recipes by Amy Treasure
Hidden Heart Chocolate Cake – The Baking Explorer
A Dozen Apple Roses – Only Crumbs Remain
Mini Chocolate Valentine Cakes – Tin & Thyme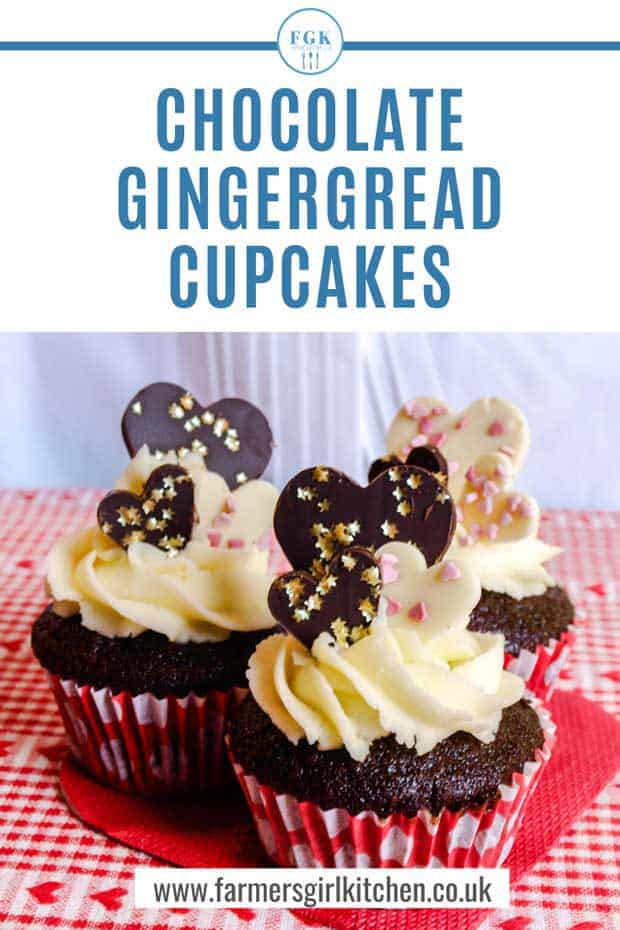 Let's Connect
Stay in touch with everything that's going on at Farmersgirl Kitchen.
Facebook Pinterest Instagram Twitter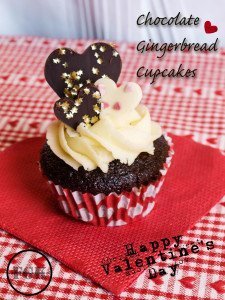 Chocolate Gingerbread Cupcakes
Rich, sticky, gingerbread cupcakes topped with cinnamon buttercream and heart-shaped chocolate decorations.
Ingredients
175

g

plain flour

1

tsp

bicarbonate of soda

1

teaspoon

cinnamon

1

teaspoon

mixed spice

1

teaspoon

ginger

pinch

of salt

100

g

butter

2

tbsp

golden syrup

2

tbsp

treacle

100

ml

milk

100

g

muscovado sugar

1

egg beaten

50

g

chopped dark chocolate or chocolate chips
For the Cinnamon Buttercream (will ice 12 large cupcakes)
125

g

unsalted butter

softened

400

g

icing sugar

3-4

tablespoons

of milk

1/4

tsp

Cinnamon extract
For the Chocolate Hearts
50

g

white chocolate

50

g

dark choc9olate

3

tsp

sprinkles
Instructions
For the Cupcakes
Heat the oven to 180C/350F/Gas 4.

Sift flour, bicarb, spices, and salt into a bowl.

Melt the butter with the syrup and treacle in a pan, when melted remove from the heat and allow to cool.

Warm the milk and sugar in another pan, stirring until the sugar has dissolved. Remove from heat until the milk is lukewarm.

Pour the milk mixture into the flour mixture, followed by the butter mixture and the beaten egg.

Mix well to make a thick, sticky batter.

Spoon the mixture into 12 muffin cases.

Bake for 18-20 minutes or until firm to the touch.

Remove from the oven and lift the gingerbread cupcakes onto a wire rack and leave to cool.
For the Buttercream
Put the butter into a mixing bowl and beat with a wooden spoon or an electric mixer until pale and creamy.

Sift the icing sugar into the bowl.

Add the milk and cinnamon extract.

Beat until smooth and thick.

Fill a piping back with a star nozzle and ice the cupcakes.
To make the decorations
Melt 50g dark chocolate and pour onto baking parchment, smooth with a spoon and leave for a few minutes, then sprinkle with edible gold stars or other sprinkles.

Melt 50g white chocolate, spoon onto baking parchment, smooth with a spoon, add heart sprinkles.

Leave both to set, then cut out shapes with metal heart-shaped fondant cutters in two sizes.
Notes
You could also buy chocolate hearts from cake decoration stores for your Valentine cupcakes.
Nutrition
Calories:
404
kcal
Carbohydrates:
61
g
Protein:
2
g
Fat:
17
g
Saturated Fat:
10
g
Cholesterol:
55
mg
Sodium:
183
mg
Potassium:
96
mg
Sugar:
49
g
Vitamin A:
515
IU
Calcium:
44
mg
Iron:
1.1
mg
Don't Miss My Latest Recipes
CLICK TO SUBSCRIBE NOW to join my newsletter list & receive a FREE 'How To Adapt Recipes For Your Slow Cooker' printable!
Share by Email