It has been some time since I made Smoked Mackerel Pate, I can't imagine why as we all love it. Usually, I make it with cream cheese but today I went for a lighter version and it was very good, served on toast with a little side salad.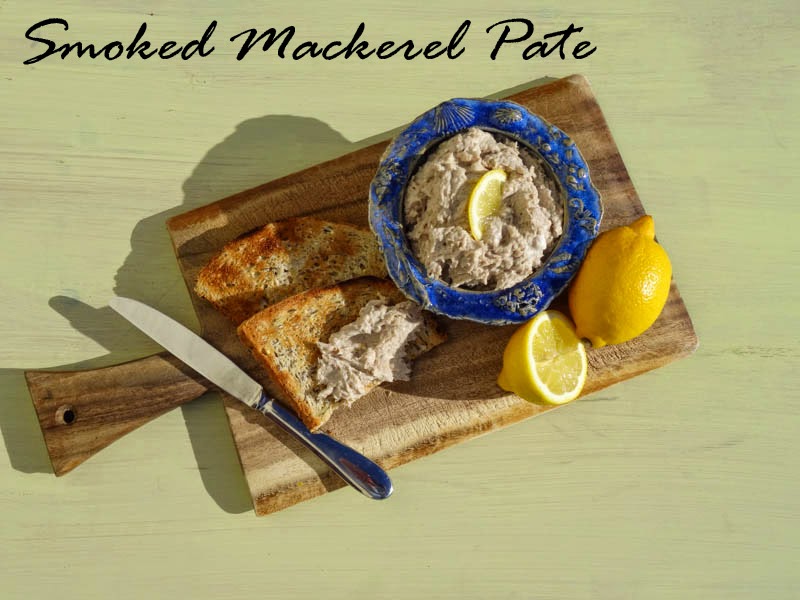 The smoked mackerel and the lemons came from Aldi, who have a great range of produce. The Smoked Mackerel is Scottish fish from the North East Atlantic and cost only £1.59 for 200g.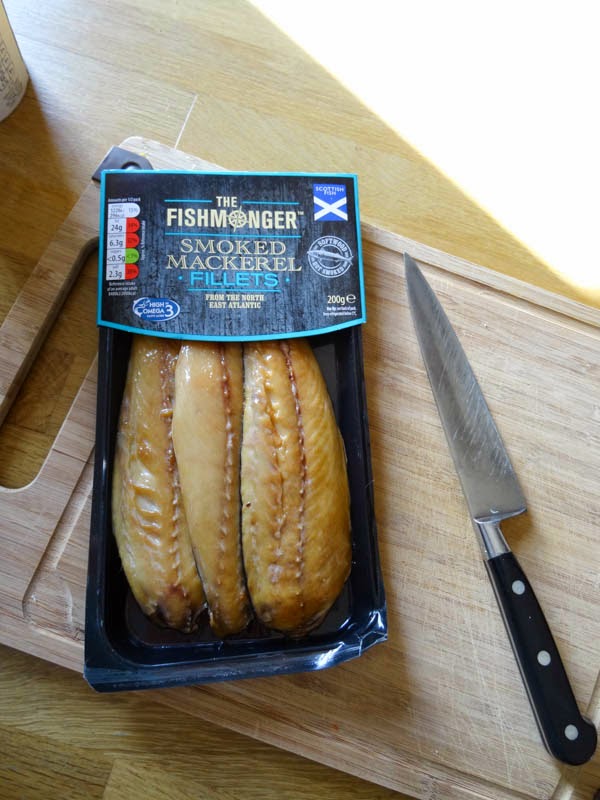 Recipe for Light and Creamy Smoked Mackerel Pate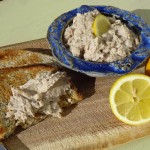 Smoked Mackerel Pate
A very simple recipe for a delicious light and creamy smoked mackerel pate.
Ingredients
200

g

Smoked Mackerel

skin removed

2

tbsp

0% fat Greek Yogurt

1

tsp

Creamed Horseradish

Juice of half a lemon
Instructions
Place all the ingredients into a food processor and process until smooth.
Recipe Notes
Wild Garlic Variation
Add a large handful of roughly chopped wild garlic leaves to the food processor and process with the rest of the ingredients.
That's it, Smoked Mackerel Pate, so simple but packed full of flavour.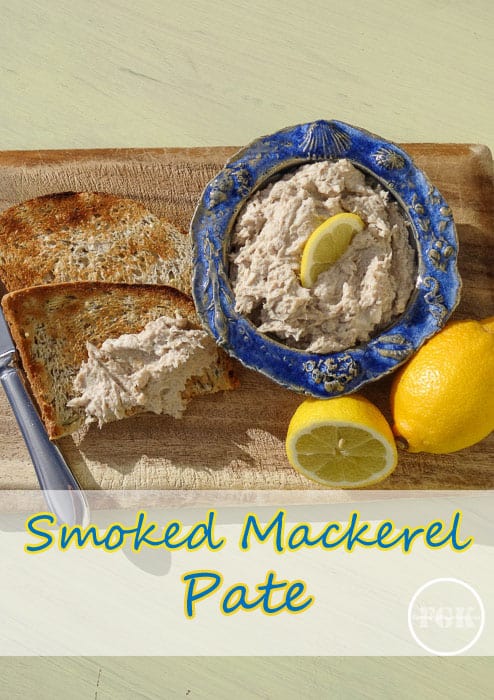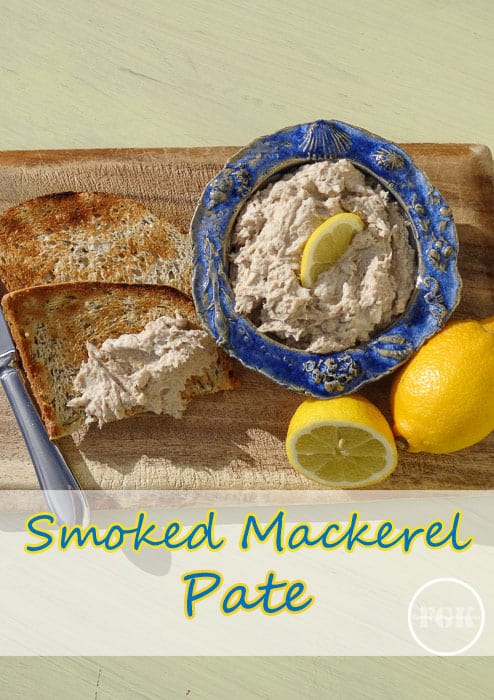 PIN FOR LATER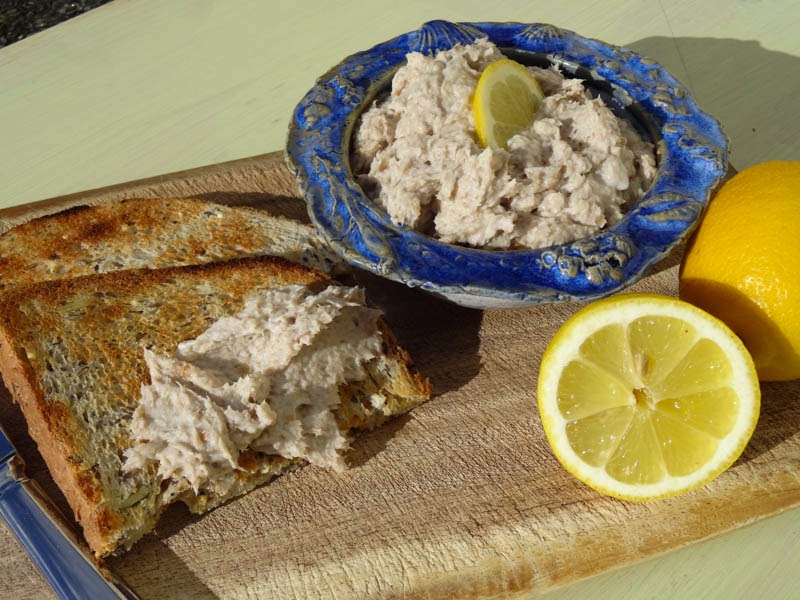 I served the Smoked Mackerel Pate on toast, but it would be equally good on oatcakes, a crusty baguette or even as a topping for a baked potato.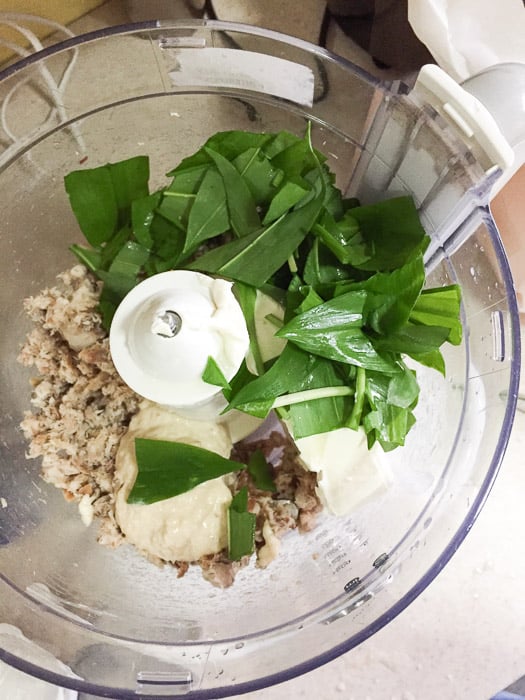 In the spring I like to collect wild garlic in the local woods and I'm always looking for different ways to add it to my recipes. I added a large handful of roughly chopped wild garlic leaves to the rest of the ingredients and processed as usual. The wild garlic added a subtle garlic flavour to the pate and some pretty green flecks too.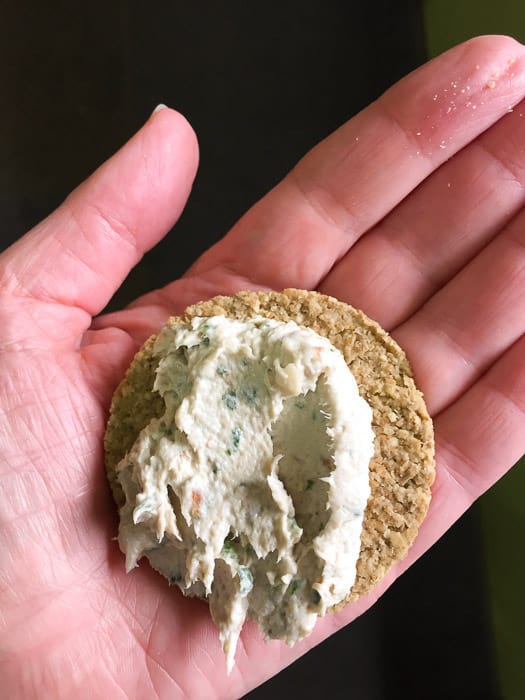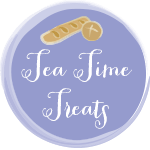 I am entering this dish for Tea Time Treats, as this month the theme is ' Toast, on Toast or Toasties'. Tea Time Treats is the Linky Party for tasty tea time treats which is run in alternate months by Karen at Lavender and Lovage and Janie at The Hedgecombers.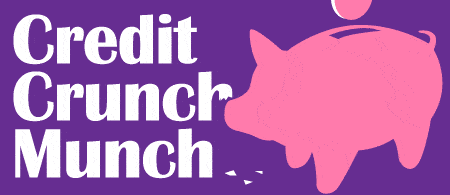 I'm also adding the Smoked Mackerel Pate to the Credit Crunch Munch Linky as it was a very thrifty dish with the mackerel only costing £1.59, half a lemon only 12p and the yogurt and horseradish would also cost only pennies. Credit Crunch Munch is the frugal food recipe sharing challenge developed by Helen over at Fuss Free Flavours and Camilla over at Fab Food 4 All This month is is hosted by Elizabeth's Kitchen Diary