I make a batch of hummus every month and freeze it in portions, so we always have hummus available, it's my husband's favourite filling for his lunchtime sandwich. As hummus contains garlic, I thought it would be ideal to make a Wild Garlic Hummus.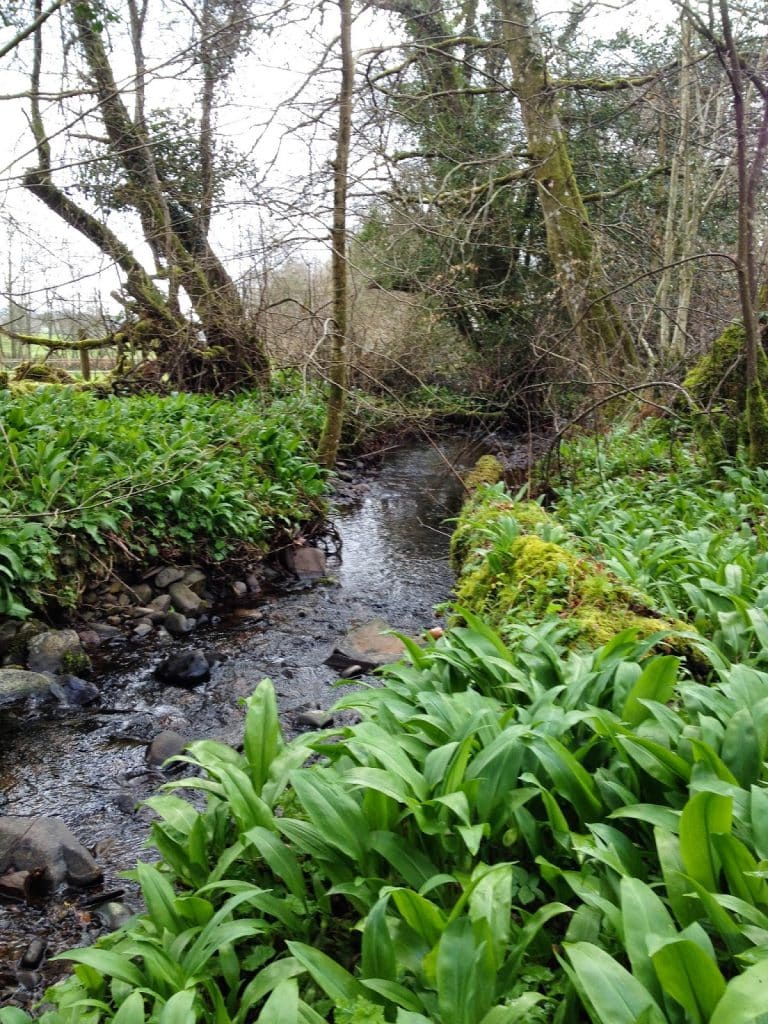 Sometimes I forget just how fortunate I am to live in the country, mostly in the cold dark days of winter. However, I am reminded of the joys of country living in spring when everything starts to grow again. Close to where I live there are some woods with a burn (stream) running through them and this is my favourite place to walk. This year the Wild Garlic (Ransoms) have gone completely berserk and are covering the roadsides as well as the side of this little waterway.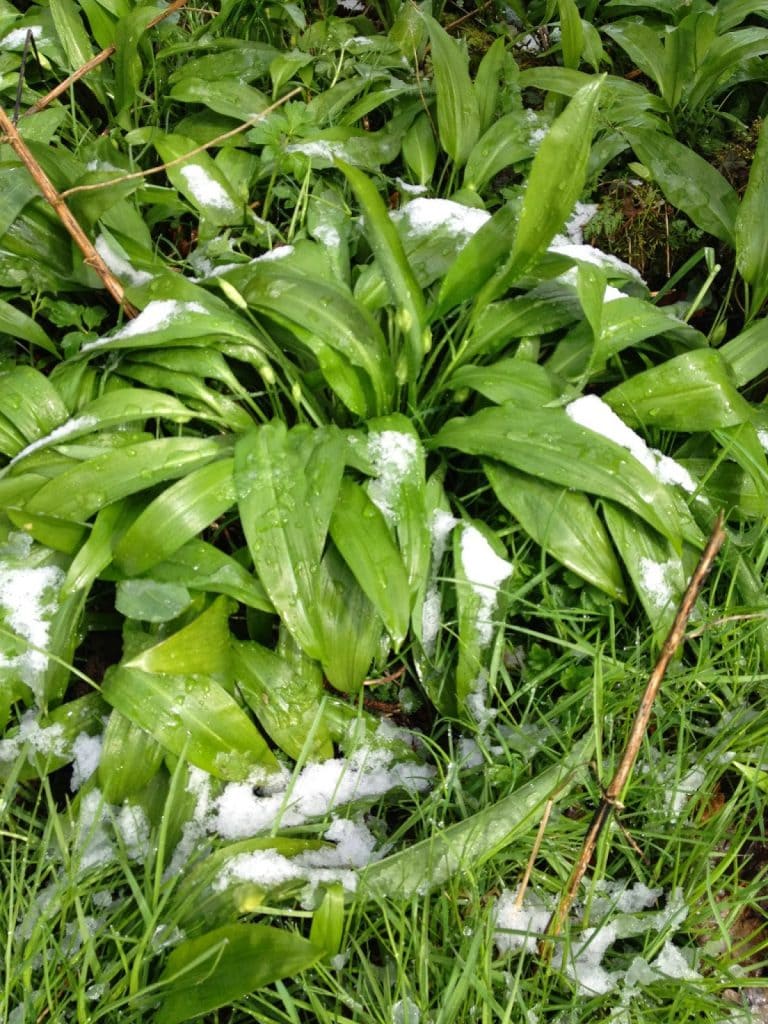 We even had a late flurry of snow this weekend but you can see that the flowers are nearly ready to pop on this particular wild garlic plant.
Wild Garlic Hummus
250g cooked chickpeas
3 tablespoons of tahini
1 lemon, juiced
50g wild garlic, roughly torn
60ml olive oil
some of the cooking liquid from the chickpeas or water
Put all the ingredients into your food processor and process. Add cooking liquid or water until you have the thickness and texture you prefer.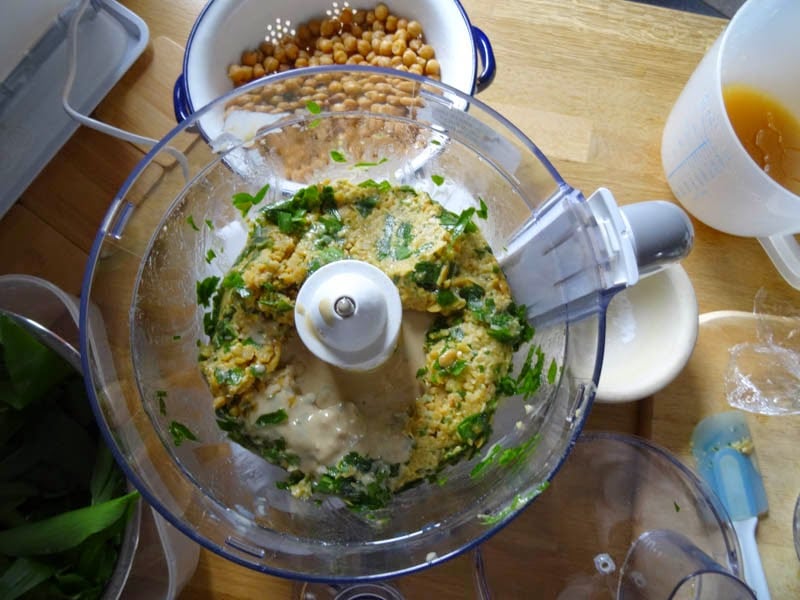 Wild Garlic Pesto
If you ask how best to preserve foraged wild garlic you will find many people will direct you to make pesto. So I did! It has a stunning colour and an intense flavour and you can freeze it for later.
You need:
100g wild garlic leaves, roughly torn
50g nuts (I used almonds)
200 ml oil (I used olive oil)
75g cheese (I used a combination of grated cheddar and parmesan)
Pinch of sea salt
Place all the ingredients into a blender and blend until smooth. Serve with pasta, risotto or however you would usually serve pesto.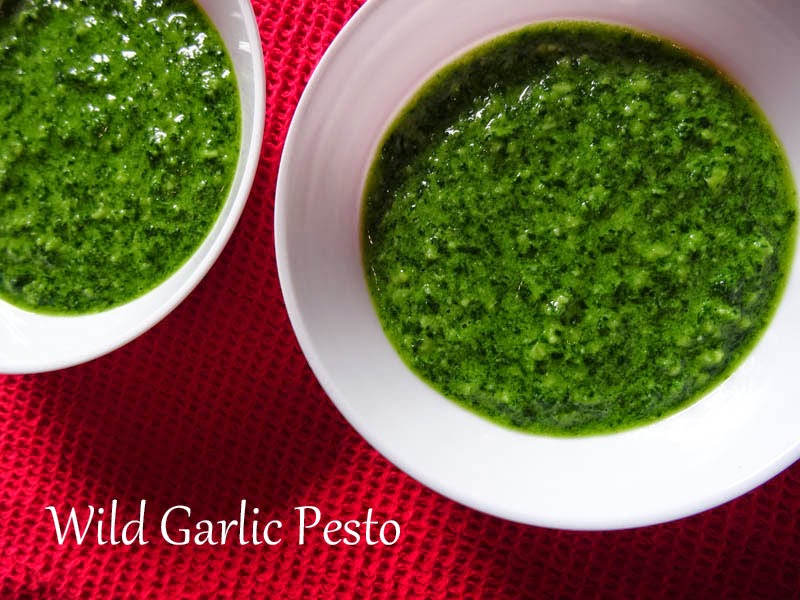 Wild Garlic Green Chicken or Turkey Breast
It looks a bit lurid when you first rub this wild garlic mixture over your chicken or turkey, but it mellows down once cooked and adds a subtle garlic flavour to the meat.
40 g wild garlic
1 tsp lemon zest
juice of 1 lemon
125 ml of olive oil
Roughly tear up the wild garlic leaves and put them and the rest of the ingredients in a blender and whizz until smooth.
Loosen the skin of the chicken or turkey breast and rub some of the mixture under the skin, directly onto the breast meat. Then rub the rest of the mixture over the whole bird.
Roast breast side up for 20 minutes at 180C, then turn over and roast for the time appropriate to the size of your bird to make sure it is cooked through. Test by piercing with a skewer at the thickest part and the juices will run clear when it is cooked.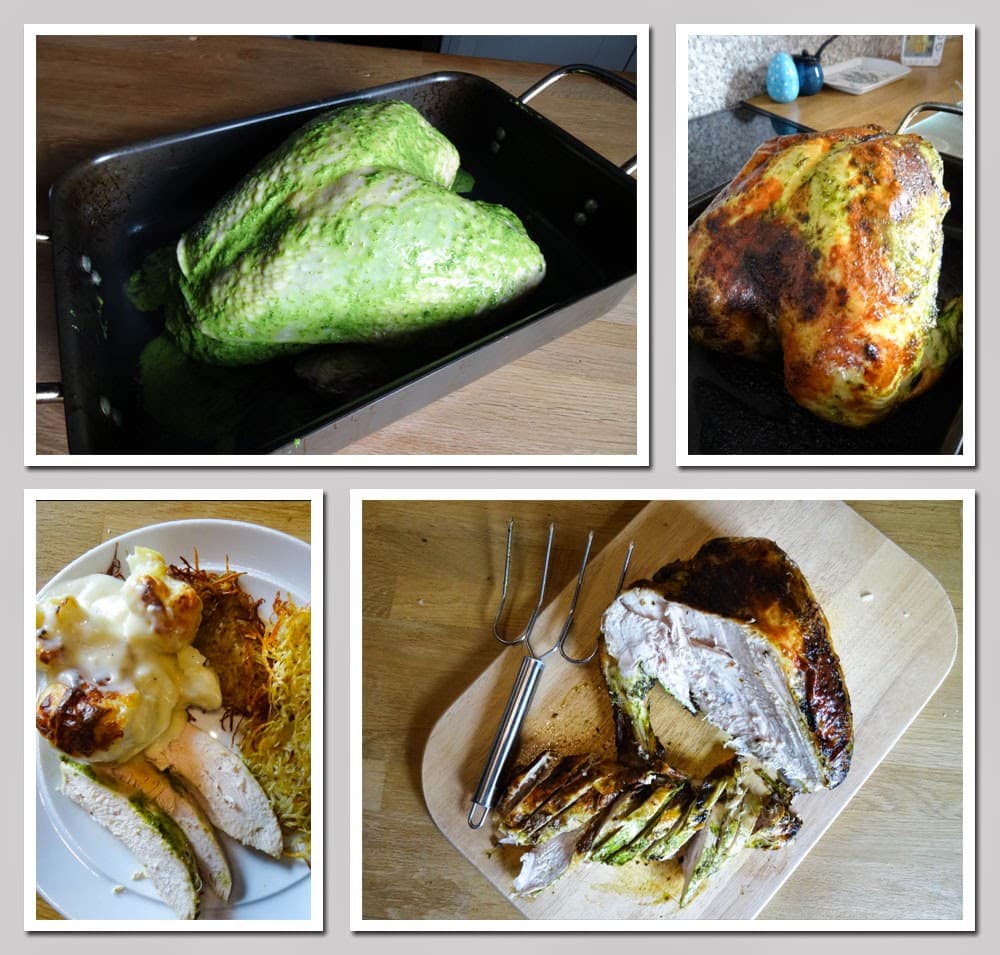 Wild Garlic Omelette
A very simple dish but one which really makes the flavour of the wild garlic the main feature.3 free range eggs
1 tablespoon of water
4 or 5 Wild Garlic leaves, finely shredded
a knob of butter
salt and freshly ground black pepper
Beat the eggs and water together and season with salt and freshly ground pepper. Melt the butter in the omelette pan (I actually keep a pan only for omelettes but any good pan will do) on a medium heat until it starts to sizzle.
Pour in the eggs and as they start to set push the outside edges towards the centre and tip the pan to all the uncooked egg on top to fill the gaps, do this for about 30 seconds then add the wild garlic leaves.
When the egg is almost but not quite cooked, Fold the omelette over onto itself , there should still be a soft oozy bit in the middle. Serve with brown bread and butter and a green salad.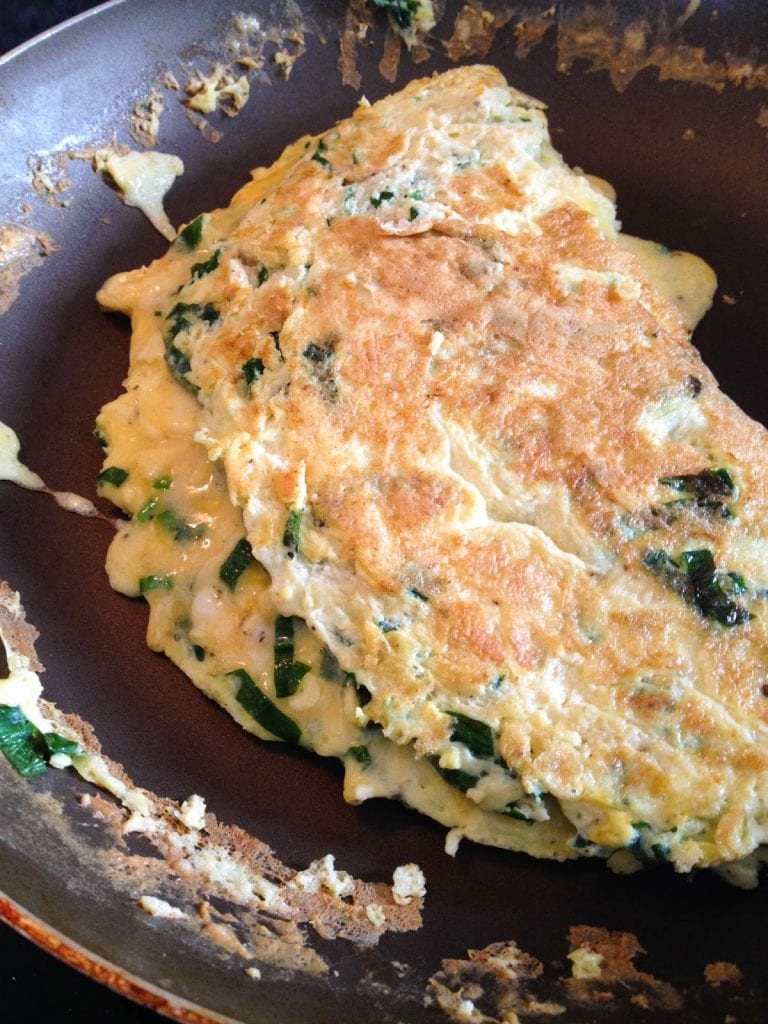 I hope you have enjoyed this foray into the world of foraged food and you are encouraged to seek out some wild food for yourself. Please be very careful what you pick and where you pick it from, getting someone to show you which plants are safe is the best way to learn.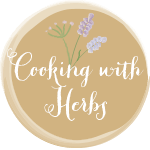 I'm adding these recipes to Cooking with Herbs, the Linky Party run by Karen at Lavender and Lovage
I'm also entering this seasonal wild garlic for Ren Behan's Simple and in Season which is being hosted this month by Helen at Fuss Free Flavours