A simple Greek Tart with Olives and Capers makes a delicious lunch or dinner served with a greek salad, it's seriously simple to make but it tastes unbelievably good.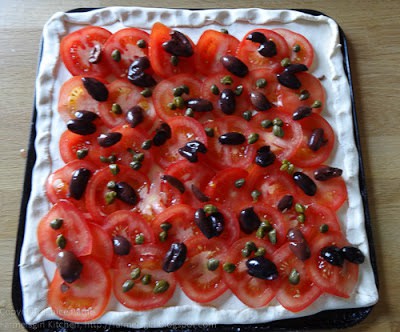 Kitchen Nomad is a new subscription service that delivers speciality products and recipes from around the world to your door. Their vision is to offer customers a convenient opportunity to discover world cuisine and cook new recipes in their own kitchen. All this made possible through their website www.kitchennomad.co.uk.
Each month, Kitchen Nomad will select a different country of the world, carefully source authentic products and typical recipes of that country, pack it all up in a beautiful box and deliver it right to your door. So expect brilliant surprises ahead, perfect to discover new tastes in your kitchen.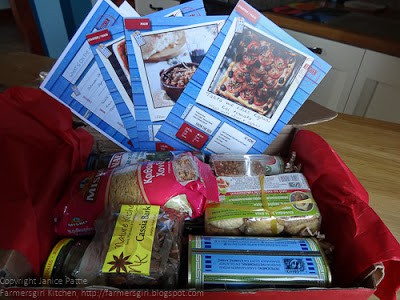 The first Kitchen Nomad box, launched in June, is based on Greece. The box itself is very well presented, and creates genuine excitement when it is received as there is no way of knowing what is inside, or which country it is themed on until you actually open it.
Inside there are 9 authentic Greek products, such as Cassia Bark (a cinnamon spice), Orzo (a type of pasta) and vine leaves. The retail value of the products is at least the cost of the box, so it is value for money as well as an experience of discovery and taste.
All the products are sourced from small, speciality suppliers and would be difficult to find in your average supermarket. Not only does this mean that you will get to try something new that you wouldn't normally be able to buy, but it is good for small businesses too.
There are also five authentic Greek recipes covering starters, mains, and desserts that make use of the speciality products, such as Dolmades (stuffed vine leaves), Youvetsi (a Mediterranean stew) and a fig & walnut bake. The box does not contain any fresh or perishable products such as meat or fresh vegetables, so you will need to supply these yourself. The upside of this is that you can choose when to cook the meals, rather than having to cook them within a day or two of receiving your box.
For the June box,

Kitchen Nomad
have partnered with
Tonia Buxton
– a famous cook of Greek origin and host of the Discovery Channel's 'My Greek Kitchen' cookery programme – and The Real Greek restaurant group, home of authentic Greek and Eastern Mediterranean food and generous hospitality, with six restaurants in London – so you can be sure that the recipes are truly authentic and will help you make delicious meals.
When asked about her involvement, Tonia Buxton said "I was approached by Kitchen Nomad to see if I wanted to work with them, and I really liked the concept so I met with one of
their founders to find out more. I share their vision for helping people discover world cuisine so I happily agreed to give them some recipes from my book". If you like Tonia's recipe, then she also has a book "Tonia's Greek Kitchen" more details on her
website
.
Tart with Olives and Capers
I chose to cook Tonia's Tarta me elies, Kapari kai tomata
or Tart with olives and capers as a quick and easy supper dish which can be put together and baked after work.
From the box
16 Kalamata olives
2 tbsp capers, rinsed and drained
4 tbsp of Kalamata olive oil
At Home
1 sheet of puff pastry (works with any kind of pastry)
4 large vine tomatoes
1 tsp of caster sugar
salt and pepper
fresh basil or rosemary to garnish
Prep 5 minutes
Cook 25 minutes
Serves 4

1. Pre-heat the oven to 180C/Gas 4. Place the dough on a lightly oiled baking sheet and crimp along the edges to form a shallow rim.

2. Thinly slice the tomatoes then overlap the slices along the length of the dough to make 3 rows (look at the picture). Sprinkle the sugar evenly over the tomatoes followed by a little drizzle of olive oil.
3. Scatter on the olives which you can either leave whole or roughly chopped (as you prefer), and finally the capers. Season to taste.

4. Bake for around 20-30 minutes or until the pastry edges are nicely browned, forming crisp handles.
5. Hold back from eating it straight away and leave to cool for a few minutes – the tomatoes will be blisteringly hot. then garnish with torn fresh herbs before cutting into slices.
I could probably have left the tart in for a little longer, but we were hungry! It was really simple to make and tasted delicious. There was enough left to take to work for lunch, so I can also recommend eating it cold as it was lovely and moist and tasty.
The Kitchen Nomad box concept is unique on the current market, and has been developed by three friends (an Italian girl, a French girl and a British guy). Clara Fain, one of the founders, commented "We all like to travel, and love trying new food, so we thought this idea was a good mix of both! We hope we can help take
peoples' taste buds on a culinary journey!"
Through their website (www.kitchennomad.co.uk), customers can subscribe to receive a new box every month. There is also an option to buy a one-off box (or more!) as a gift – perfect for that hard-to-please food lover. Each box will contain 7-9 specialty products, five authentic recipes, and some interesting information about the culinary habits and customs of the country in focus. Watch out for their future boxes, what will you cook next?
More Tomato Recipes from Farmersgirl Kitchen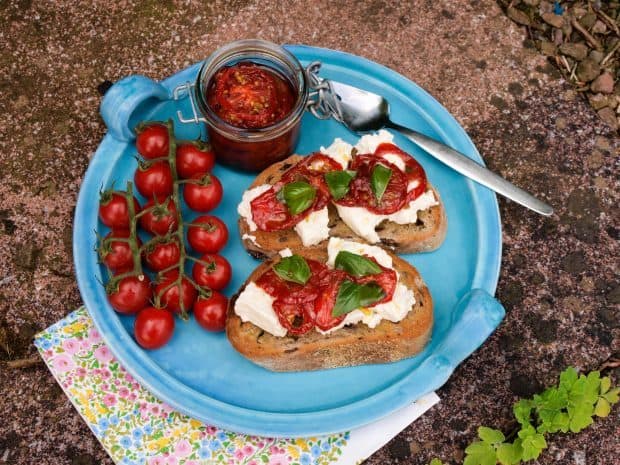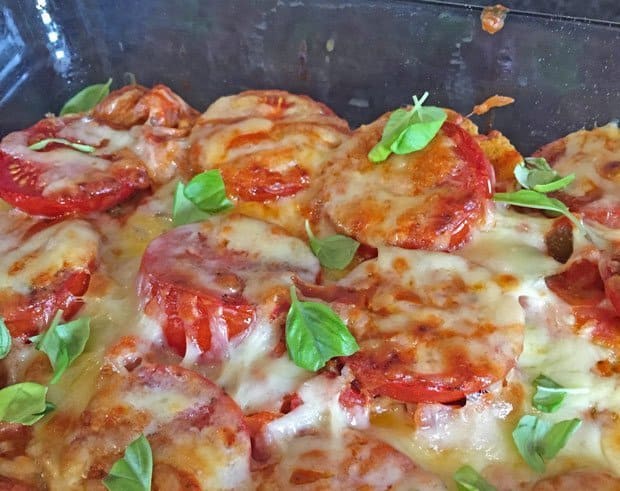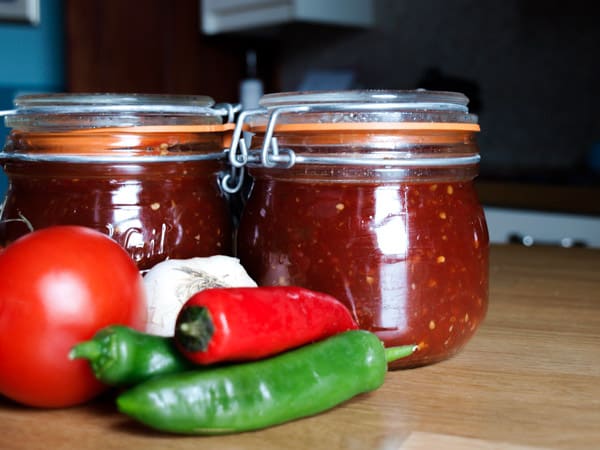 I was provided with the Kitchen Nomad Greek box to review, I was not paid for this review and all opinions are my own.