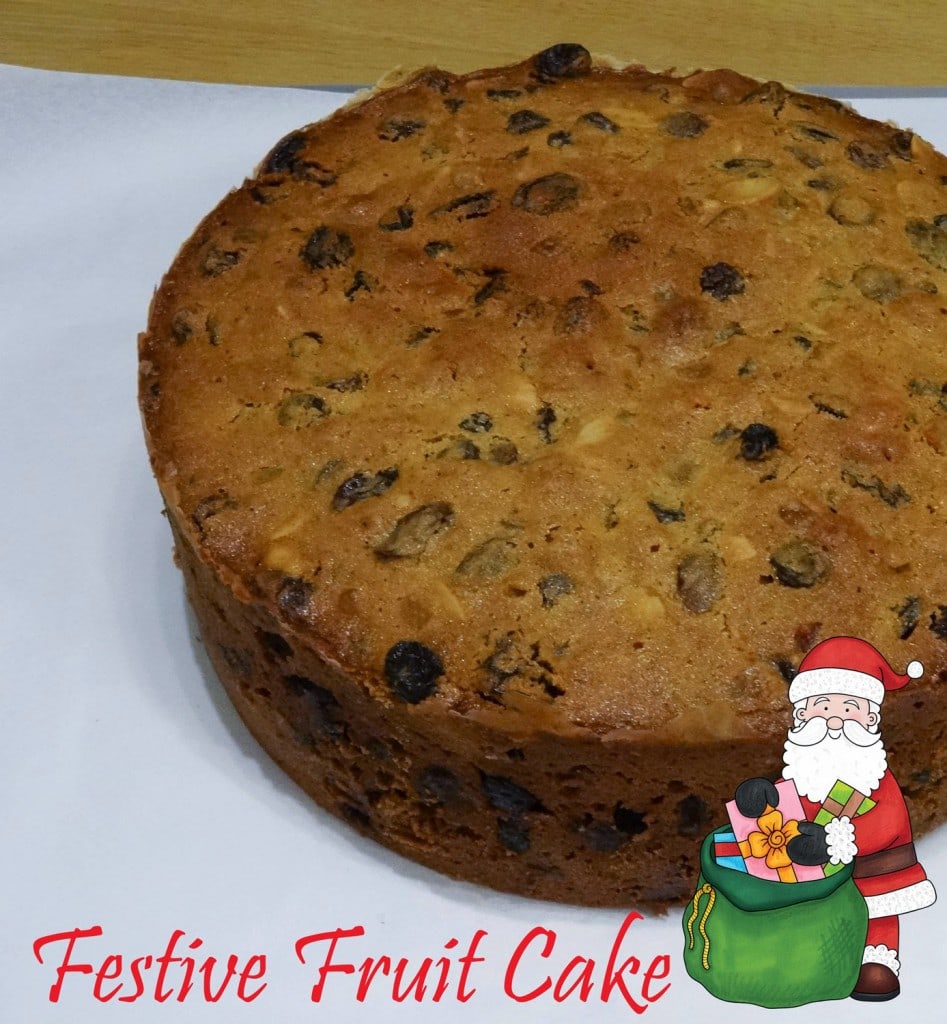 Do you make a fruit cake for Christmas? Usually I have my cake made at the end of October and maturing until it is iced a couple of weeks before Christmas. However, this year I was in danger of not having any cake at all, as I've just been so busy. Thank goodness I was sent a copy of What to Bake and How to Bake it by Jane Hornby and took the opportunity to bake Jane's Festive Fruit Cake.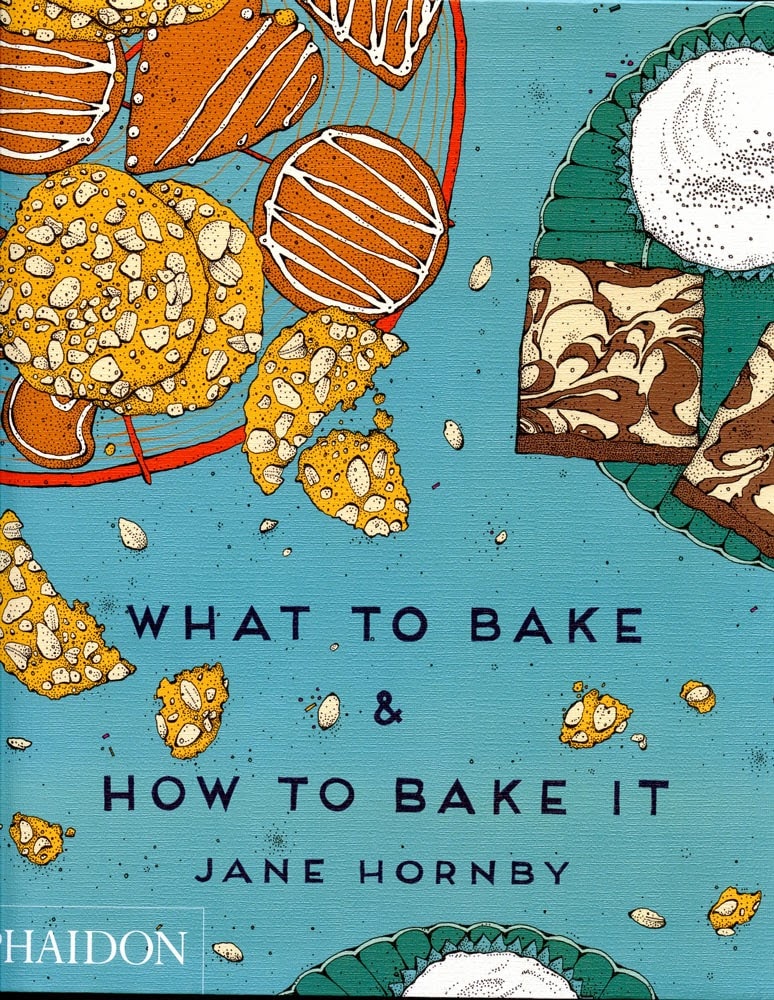 Jane Hornby is an experienced food writer, baking expert and cookery teacher. She has spent many years working on bestselling food magazines where she has honed her clear, friendly, step-by-step style, and her passion for real home cooking.
The book begins with a comprehensive chapter full of technique, tips and answers to frequently asked questions.
Simple Family Baking contains recipes such as Golden Citrus Drizzle Cake, Peanut Butter Cookies, Favourite Swiss Roll, Lemon and Raisin Pancakes, Rocky Road and Classic Crusty Bread.
Morning Coffee and Afternoon Tea, just imagine a tiered cake stand loaded with Classic Shortbread, Jaffa Marble Loaf, Carrot Cake with Cream Cheese Frosting, Lemon Glazed Ginger Cake and Seriously Chcolately Cookies.
As if these are not special enough the next chapter is entitled Special Bakes. The Chocolate Fudge Layer Cake looks pretty special and the Coconut Layer Cake is really pretty with it's toasted coconut chip decoration. Angel Cake with berries and Pumpkin Pie are classic US celebration cakes and almost everyone loves Frosted Cupcakes. The Festive Fruit cake comes into this chapter (recipe below) as does another winter feast bake, Cranberry Stollen.
Finally we come to Desserts and After Dinner, the Flourless Chocolate Cake is a decadently rich and gooey dessert, I'm definitely going to try the Tart au Citron, it's one of my favourites. Another citrus favourite is Whole Orange and Almond Cake, the instructions look incredibly easy. Want to master choux pastry? Jane provides the perfect step by step Chocolate Profiterole recipe and pastry is also de-mystified in the recipe for One-Crust Apple and Blackberry Pie. Macarons, biscotti and Salted Caramel Shortbread bites complete this indulgent chapter.
There is a really useful index of bakes by occasion, for example, Bake-sale bestsellers and Mother's Day. There is a standard index as well, so you can easily find your favourites.
Who is it for?
You would think this is a book for beginners, the step-by-step photos and instructions certainly make it ideal for a beginning baker. However, although I have many years of baking experience, I probably made the best fruit cake I have ever made using the Festive Fruit Cake recipe, so it is well worth investing in for anyone who wants to improve their baking.
Pros
It's a beautiful book and would make a great gift. The photographs are clear without too much styling to get in the way of what you need to do, you could frame the illustrations at the start of each chapter, and hang them on your wall, they are so delightful (see the cover for an idea of the style). The written instructions are very detailed and neatly laid out down the side of the photos. If my experience is typical, the recipes really work.
Cons
There are an awful lot of baking books on the market, and I seem to own quite a few of them. Many of the bakes in What to Bake and How to Bake it are standards such as Victoria Sponge, Swiss Roll, Shortbread, Brownies which will feature in other books you may own, but perhaps not in such detail with a step-by-step format.
The Verdict
Beautiful book, well written recipes. I'm not sure I could resist if I didn't already have a copy.
Festive Fruit Cake
1 lemon
100 g glace cherries, drained
600 g dried mixed fruit, such as raisins, sultanas or currants
100 g candied mixed citrus peel
120 ml brandy or dark rum
225 g soft butter, plus extra for greasing
225 g light brown soft sugar
1 tsp vanilla extract
4 eggs
225 g plain flour
2 tsp ground mixed spice
1/4 salt
50 g toasted flaked almonds
1. Finely grate the zest from the lemon and squeeze the juice. Cut the cherries in half. Put them into a large saucepan with the dried fruit and peel and 100 ml of the alcohol. Cover, then bring to a simmer. Remove from the heat and leave to stand for at least an hour, or overnight if you can. The fruit will plump up and absorb the liquid.
SOAKING ALTERNATIVES
If you'd rather not use alcohol, strong black tea makes a good substitute, as does orange or apple juice. Alcohol is added to act as a flavouring as well as to preserve the cake until Christmas. Any dried fruit can be substituted, although I'd recommend a balance of sweet and tart fruit for a more interspersing end result.
2. When ready to make the cake, preheat the oven to 160C (140C fan/gas 3). Double-line a deep 20cm round cake tin with baking parchment. To do this, fold a 65 x 30 cm piece of parchment in half lengthways. On the folded side, make a fold about 2 cm of the way in. Snip at 2 cm intervals along the length of the seam, up to the fold, a make a frill. Cut 2 circles for the base.
3. Grease the tin with butter, then line the sides with the frilled paper, with the frills at the base of the tin, overlapping slightly. Grease the circles with butter, then sit them on top trapping the frill below. This preparation is neede to protect the cake during the long baking time.
4. Put the butter and sugar in a large bowl, then beat with an electric mixer until pale and creamy. Add the vanilla, then beat in 1 egg. When the mixture is fluffy and light, add the next egg and repeat. If the batter starts to look a little lumpy, beat in 1 tablespoon on the flour. Repeat with the remaining eggs. This is one creaming-method cake that can't be sped up; don't try to make it using the all-in-one method.
5. Sift in the flour, spice and salt into the bowl and fold into the batter with a spatula or large metal spoon. Now fold in the soaked fruit, plus the nuts. It will make a stiff batter.
6. Scrape the batter into the prepared tin and level the top. Make a depression in the middle of the batter with the spatula. This will help the cake rise more evenly.
7. Bake for 1 1/2 hours, then turn the oven down to 150C (130C fan/Gas 2) for 1 1/4-1 1/2 hours more. When ready, the cake will be dark golden and a skewer inserted into the centre will come out clean. If not bake for another 15 minutes and check again. Leaver to cool in its tin on a rack. When still warm, prick holes all over it with a cocktail stick and spoon in the rest of the alcohol, tea or juice. Once cool, remove from the tin then wrap carefully in clean baking parchment and store in an airtight container in a cool place.
The recipe also includes instructions for how to marzipan and ice your cake, I love marzipan but this year I decided to leave my cake 'naked' and enjoy it in all it's fruity glory.
What to Bake and How to Bake It by Jane Hornby
Photographs by Liz and Max Haarala Hamilton
Illustrations by Kerry Lemon
Published by Phaidon
RRP £19.95
Digital image of Santa Claus from Jingle all the way by Kate Hadfield