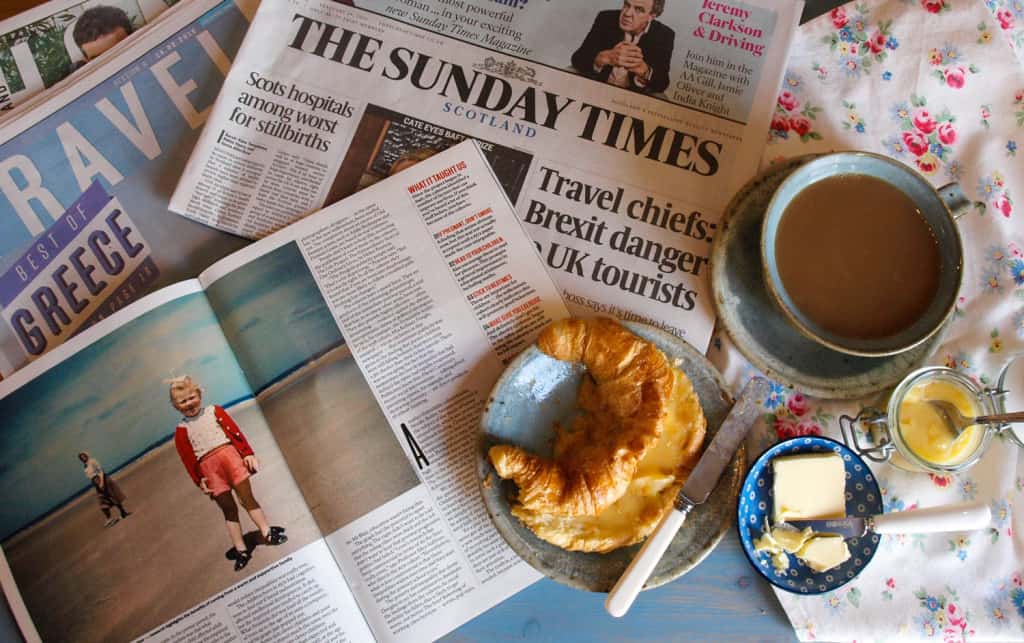 The Sunday Times has a new magazine
I love a magazine and I have a long history with the Sunday Times. As a teenager I kept a scrapbook cum diary in a looseleaf folder, pouring out my teenage angst and cutting out interesting articles from magazines to save for later. Oh yes, I do still have said pages, mostly too embarrassing to read but with pages from the Sunday Times Magazine to the fore.
Although more public, blogging is today's equivalent of keeping a diary and scrapbook, so let's have a look at the new magazine and see what would be worthy of my blogging scrapbook.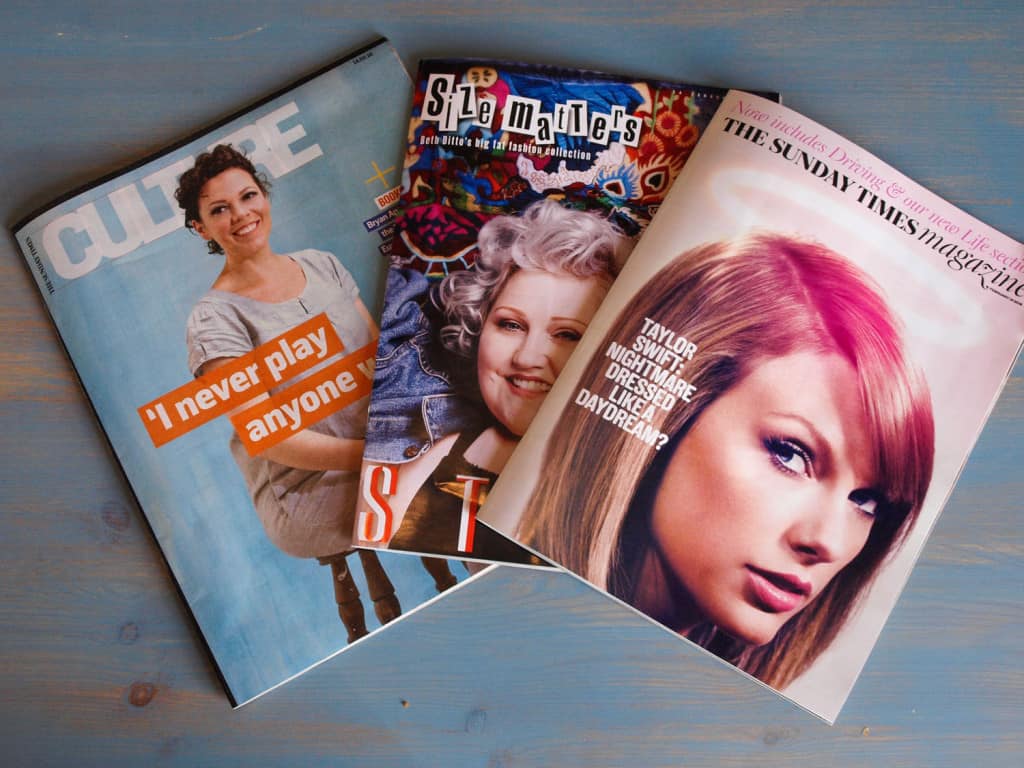 How has the Sunday Times Magazine Changed?
What struck me immediately I opened the plastic bag full of magazines and advertising promotions, was how little the Sunday Times had changed. Bad enough that the 1976 cover showed "The New Breed of Bunny", but in 2016 all three of the lifestyle magazines had women on the covers and the new Sunday Times Magazine featured Taylor Swift. Reading on I was even more horrified to see Beth Ditto described as 'the lesbian lead singer of Gossip", why was Beth Ditto being defined by her sexuality? I didn't see Olivia Coleman or Taylor Swift being described as heterosexual. Taylor Swift comes in for some serious criticism, I don't follow teen pop culture, although I'm aware of Taylor Swift, the article seemed to be particularly negative. We all know that the world of popular music is an industry machine there to make money, it seems Taylor Swift is the latest in a long line of successful women singers who the media have turned against.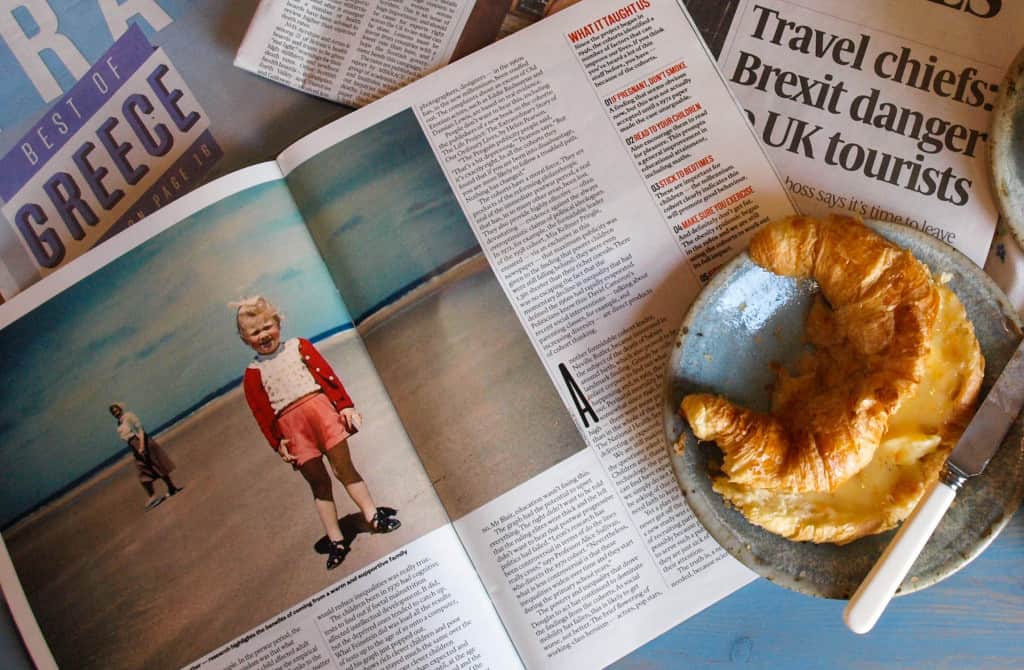 The article that caught my eye straight away was "How to Live Well" about the The Life Project which began in 1946 and has followed cohorts of children born in 1946, 1958, 1970 and 1991. The findings are fascinating and this was a well written piece which appealed to my interest in social history, health and well-being.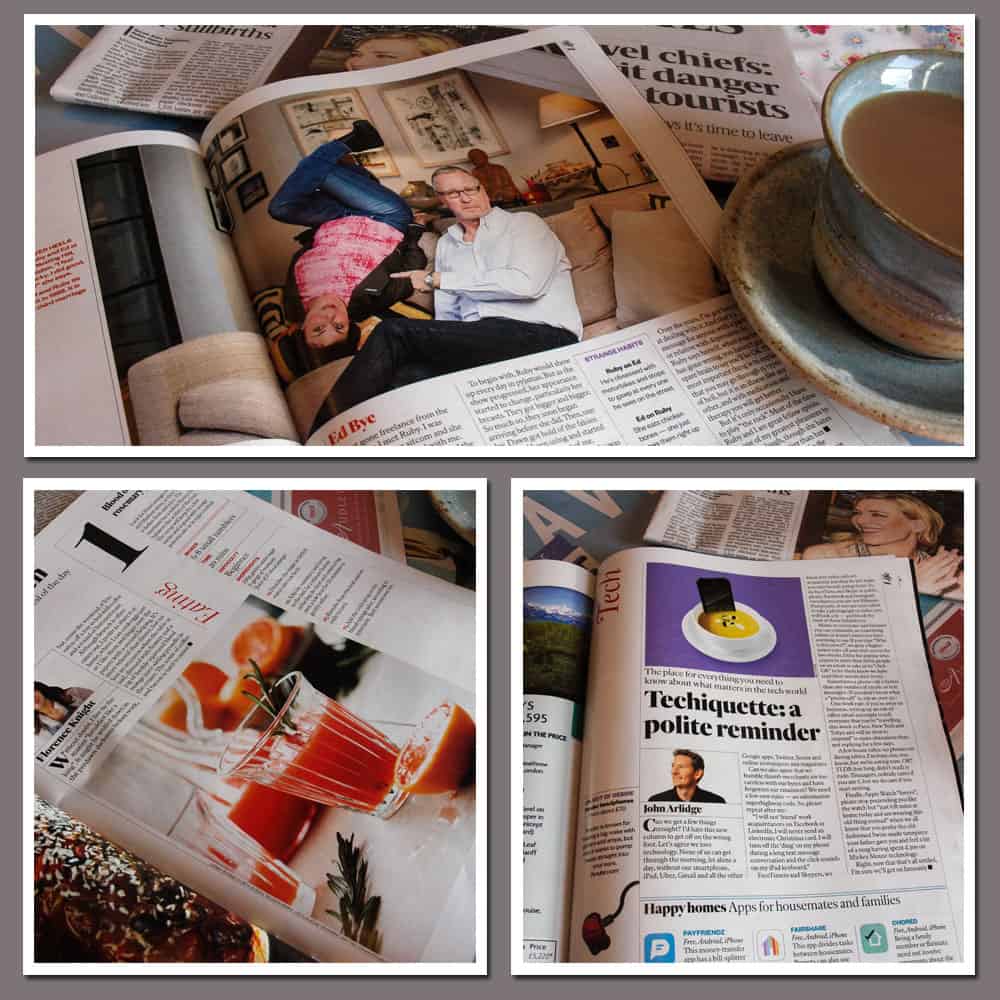 I've always loved Ruby Wax and her wacky sense of humour, so it was interesting to read about her struggle with depression and her new book on Mindfulness. I'm sure you would be disappointed if I didn't include some reference to food and recipes in this piece. I liked the look of this Blood Orange and Rosemary Juice until I saw that you needed 15 blood oranges, still nice idea and maybe I'll have a go on a smaller scale. John Arlidge's article on Techiquette definitely struck home "no phones on dining tables", it was witty to the point and got the message over about what matters.
The Verdict
There are some excellent articles in the Sunday Times Magazine however, I really don't think it has changed all that much from when I read it in 1976. I remember being fascinated by an article on Olga Korbut, the Russian gymnast and reading recipes whose ingredients were either, not available in the village where I lived or way outside my price range. The fashion in this issue was reasonably accessible and, as always the photographs were excellent throughout. I think I just hoped that things had moved on further than they have and that there would be more challenging of stereotypes rather than reinforcing them. If you always liked the Sunday Times Magazine, you are not going to be disappointed.
Disclaimer: I received a subscription for 3 months and a small payment to review the new Sunday Times Magazine. All views are my own.