I love to make scones and these Cheese and Chive Scones are so delicious. It's so simple to rub together the ingredients and a few minutes in a hot oven produces a fresh, soft and wholesome quick bread. They are perfect with soup, with cheese or in this case with fresh herb infused cream cheese sprinkled with marigold petals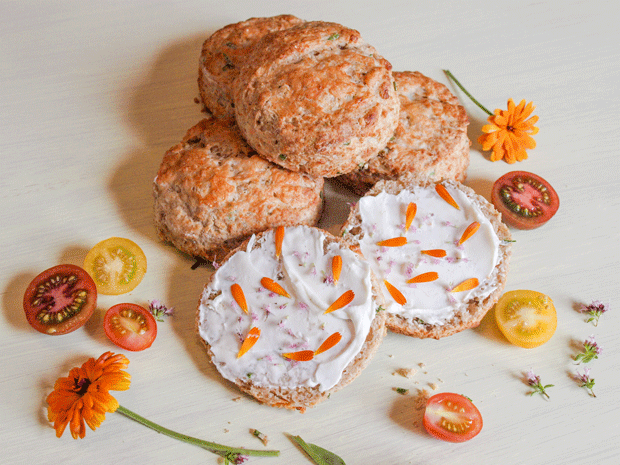 Cheese Scones
I've been making scones since I was about 10 years old, usually fruit or plain scones. However, I did learn to make cheese scones in the Home Economics class at school. I remember that my friend and I forgot to put the pepper into the mixture, so we dusted the outside of the scones with white pepper!
Despite the fact that I really love cooking, I didn't get along with Home Economics classes. I think I felt really restricted and far preferred to cook and bake at home.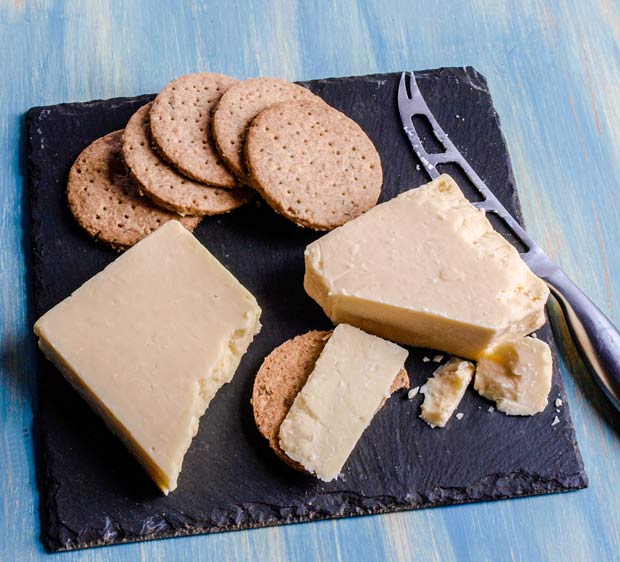 What kind of cheese should I use in the Cheese and Chive Scones?
I use a good strong mature cheddar but you can use any firm cheese that is suitable for grating. Use cheese that has a good flavour or you won't taste it in the scone.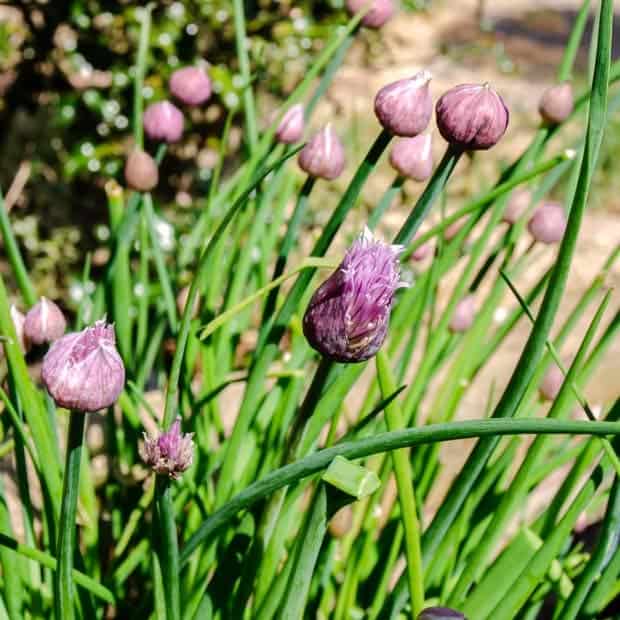 Chives
Chives are a member of the Allium family, the same as onions and leeks. They have a mild onion flavour and grow easily in the garden. Harvest the chives with scissors and use finely chopped chives in place of spring onions in salads and sandwiches.
I don't have wholemeal flour what can I use?
The recipe shows wholemeal self-raising flour, wholemeal because it has a nice nutty flavour and self-raising because it's easy. However, you can use ordinary self-raising flour and the scones will still be delicious.
How to Make Plain Flour into Self-Raising
Herb Cream Cheese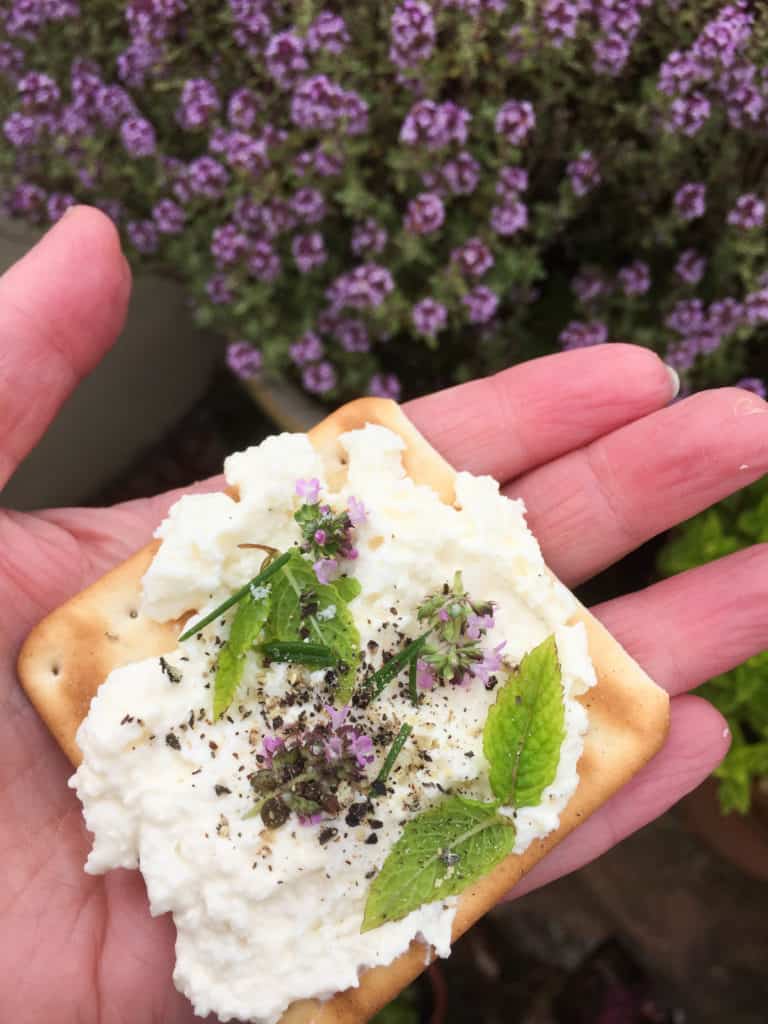 Buy cream cheese and infuse it with herbs or I have a simple recipe that shows you How to Make Soft Cheese from creamy milk
What herbs can I add to cream cheese?
Marjoram (as per this recipe)
Thyme
Oregano
Chives
Wild Garlic (in season)
Fennel
Mint
Add a little crushed garlic, crushed black peppercorns or make a combination of different herbs.
Don't forget the herb flowers
Herb flowers are also edible and they are so pretty. The flowers of chives taste mildly of onion just like the stems. While Rosemary is too hard to mix with cream cheese, rosemary flowers are an ideal choice.
Calendula or Pot Marigold petals are also very pretty and bright and although they don't have much flavour they are great for decoration.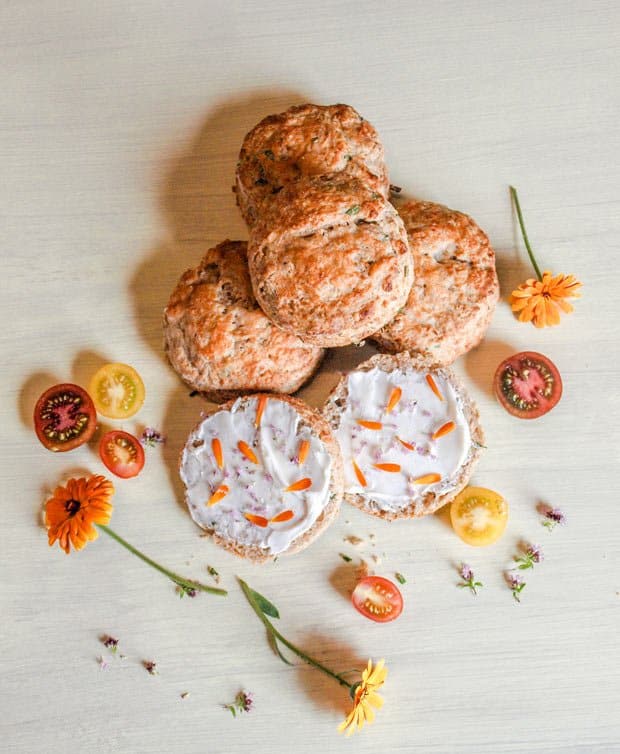 Tips for making great scones
Rub the butter or margarine thoroughly into the flour, the result should look like fine breadcrumbs
Do not overmix. Gently bring together the mixture and pat it into a thick round before cutting out the sconces.
Do not twist your scone cutter, this seals the edges of the dough and stops it rising
Practice makes perfect, my husband started to make scones and it took him three batches before he perfected his bake.
More Scone Recipes from Farmersgirl Kitchen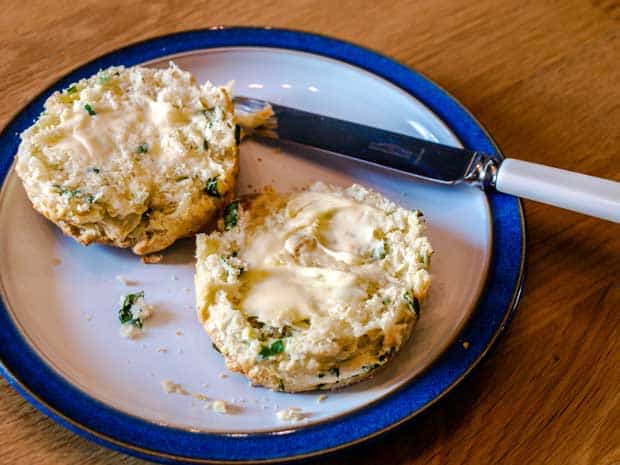 Cheese and Wild Garlic Scones are full of flavour and perfect to serve with soup as an alternative to bread. Or simply butter and enjoy with a cup of tea.

Bacon Cheddar Scones are fabulous savoury scones, easy to make, and packed full of tasty bacon and grated Scottish Cheddar.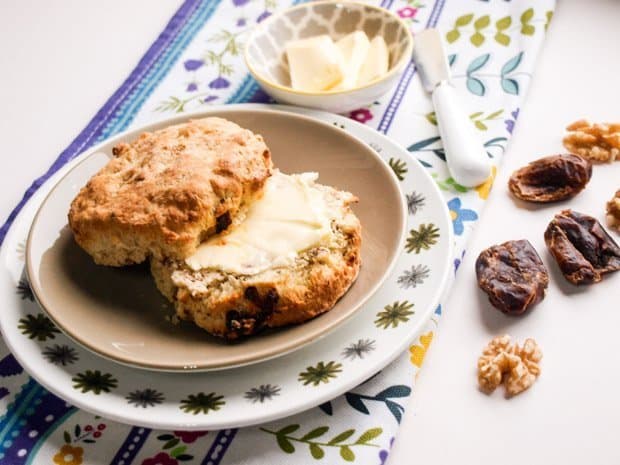 Date and Walnut Scones are a delicious sweet tea time treat and they are so easy to make you can have them on your tea table in 30 minutes.

These Pesto Potato Scones are great to eat warm with butter, they are perfect with cheese or to accompany a bowl of homemade soup and if the weather is good, it's great to enjoy your lunch outside.
I'm entering my Cheese and Chive Scones for Cooking with Herbs, the blog challenge run by Karen at Lavender and Lovage, this month's theme is Summer Herbs and Flowers – well I've given you both, enjoy!
The Love Cake challenge run by Jibber JabberUK is looking for savoury bakes in August, so my cheese and chive scones, with a little pinch of chilli heat, are a perfect match.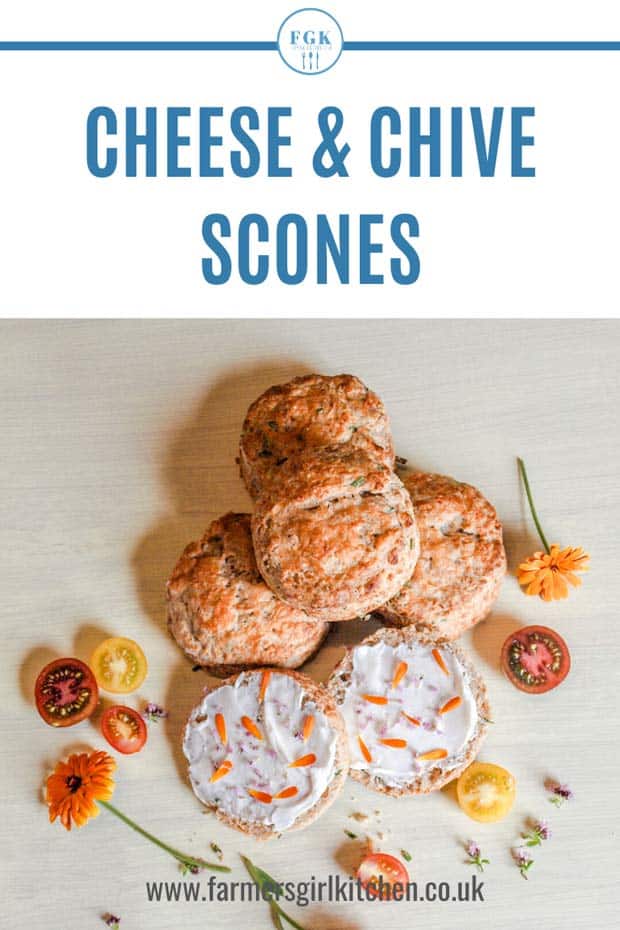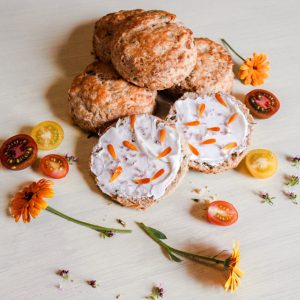 Cheese and Chive Scones with Marjoram Cream Cheese
I love to make scones and these Cheese and Chive Scones are so delicious.  It's so simple to rub together the ingredients and a few minutes in a hot oven produces a fresh, soft and wholesome quick bread, perfect with soup, with cheese or in this case with a fresh marjoram infused cream cheese sprinkled with marigold petals.
Ingredients
225

g

wholemeal self-raising flour

You can use plain self-raising flour if liked

1

level tsp baking powder

50

g

butter or soft margarine

50

g

grated hard cheese

I used cheddar

1

tbsp

finely chopped chives

1/4

tsp

chilli powder

a pinch of salt

1

egg

milk

2

tbsp

cream cheese

1

tsp

finely chopped marjoram leaves

or other herbs of your choice

A few marigold petals to scatter

optional
Instructions
For the Scones
Heat the oven to 220C, Gas 7

Put the flour and baking powder in a bowl and rub in the butter or margarine until the mixture looks like fine breadcrumbs.

Add the cheese, chives, chilli powder and salt.

Crack the egg into a measuring jug mix it with a fork and then make up the liquid to 150ml with milk.

Stir the milk into the flour and mix to a soft dough, add a little extra milk if required.

Turn onto a lightly floured table and gently roll out to about 1.25cm thick.

Cut into rounds, the size of the cutter will determine how many scones you make.

Place the scones on a greased baking tray, brush the tops with a little milk and bake for about 10 minutes or until pale golden brown.

Remove the scones from the tray and leave to cool on a wire rack.
For the Marjoram Cream Cheese
Mix the cream cheese with the marjoram, leave to infuse for at least 30 minutes.
Notes
Spread the cooled scones with the marjoram cream cheese and sprinkle with marigold petals.  Best served with a cup of tea.
Nutrition
Calories:
192
kcal
Carbohydrates:
21
g
Protein:
6
g
Fat:
9
g
Saturated Fat:
5
g
Cholesterol:
44
mg
Sodium:
105
mg
Potassium:
59
mg
Fiber:
1
g
Sugar:
1
g
Vitamin A:
339
IU
Vitamin C:
1
mg
Calcium:
63
mg
Iron:
1
mg
Don't Miss My Latest Recipes
CLICK TO SUBSCRIBE NOW to join my newsletter list & receive a FREE 'How To Adapt Recipes For Your Slow Cooker' printable!
Share by Email