Cheese and Wild Garlic Scones are full of flavour and perfect to serve with soup as an alternative to bread. They are also very good just to eat on their own with butter.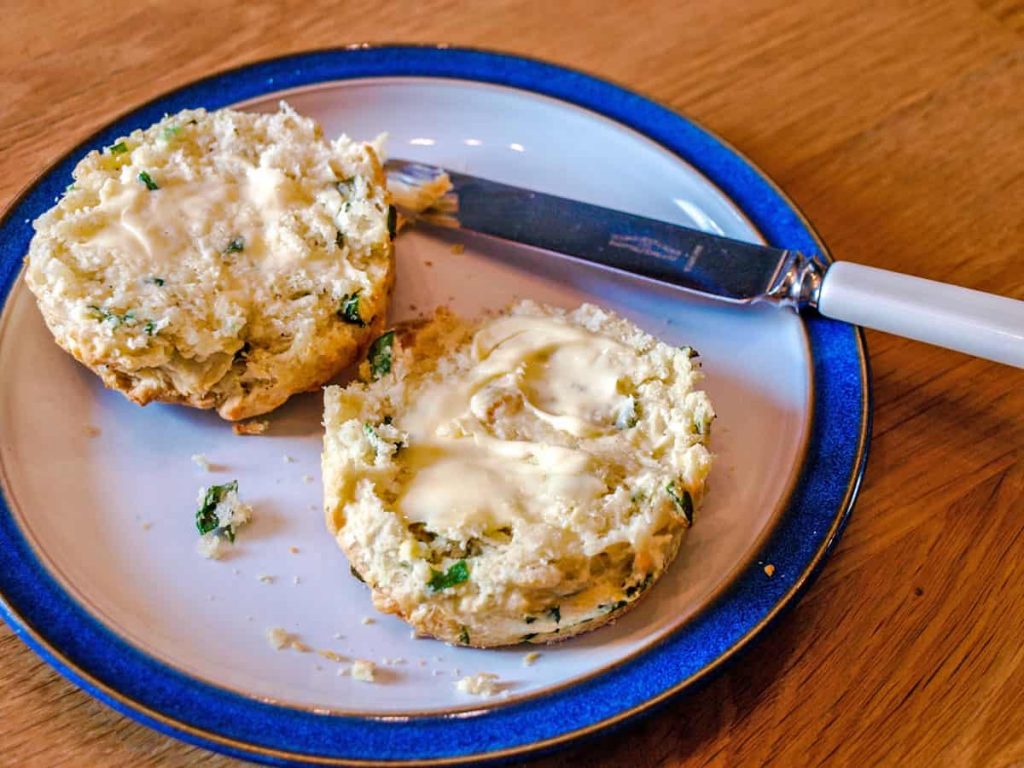 Why make Cheese and Wild Garlic Scones?
Scones are a really good vehicle for all sorts of flavours both sweet and savoury. Cheese scones are a classic savoury bake, cheese and onion is a great combination and wild garlic is part of the union family.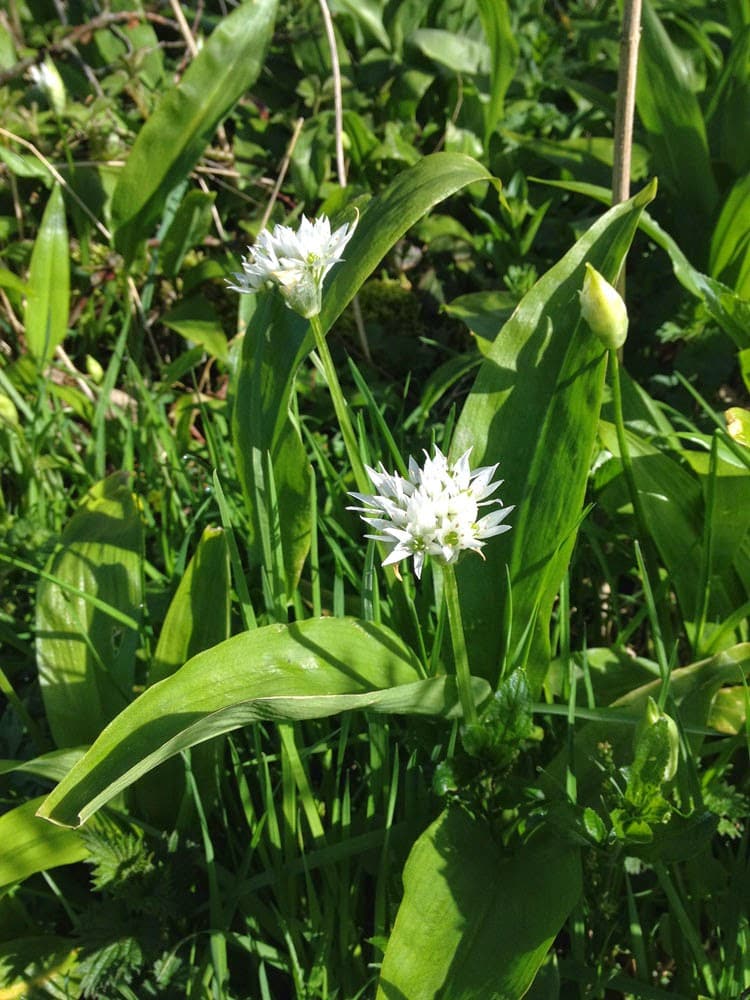 What is Wild Garlic?
Wild Garlic is also known as Ransoms and is a leafy plant which appears in spring. You can eat the young leaves and the flowers which both have a pungent smell of garlic but are mild in flavour.
It's best to pick the leaves when they are young before the flowers start to bloom. Later in the season, the wild garlic leaves become tough.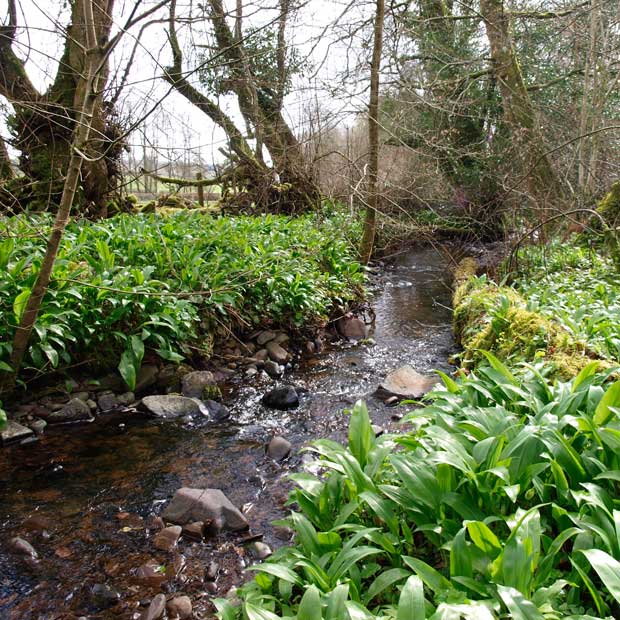 Where does wild garlic grow?
It grows on the woodland floor often close to water. Always pick wild garlic far from the roadside and traffic pollution. Get more information about foraging for wild garlic on the Countryfile website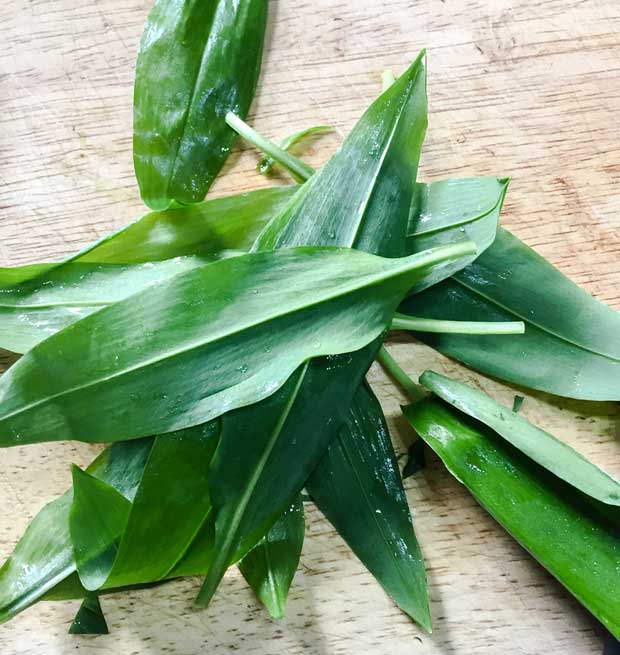 How do you prepare wild garlic?
Wash the Wild Garlic carefully then you can use it just as you would other herbs. Or store it wrapped in damp kitchen paper and a plastic bag in the salad drawer of the fridge. It will keep for 2 or 3 days stored like this without any ill effect.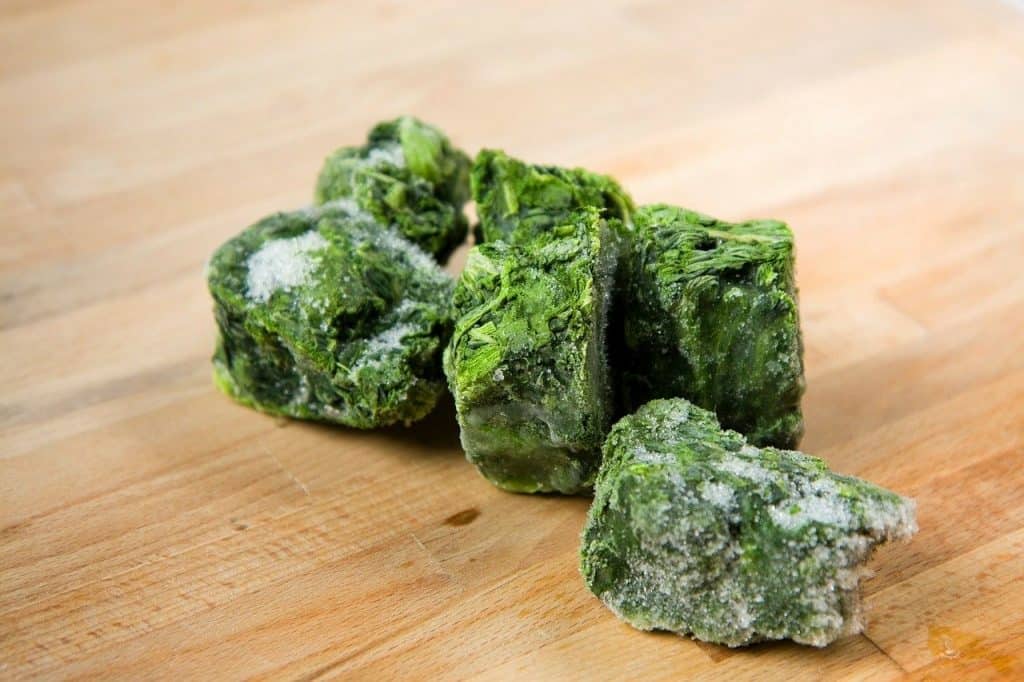 Can you freeze wild garlic?
You can chop it finely and put in ice cube trays then cover with olive oil. Drop these cubes into soups and stews to add a little wild garlic flavour.
You can also freeze it as Wild Garlic Pesto or Wild Garlic Hummus.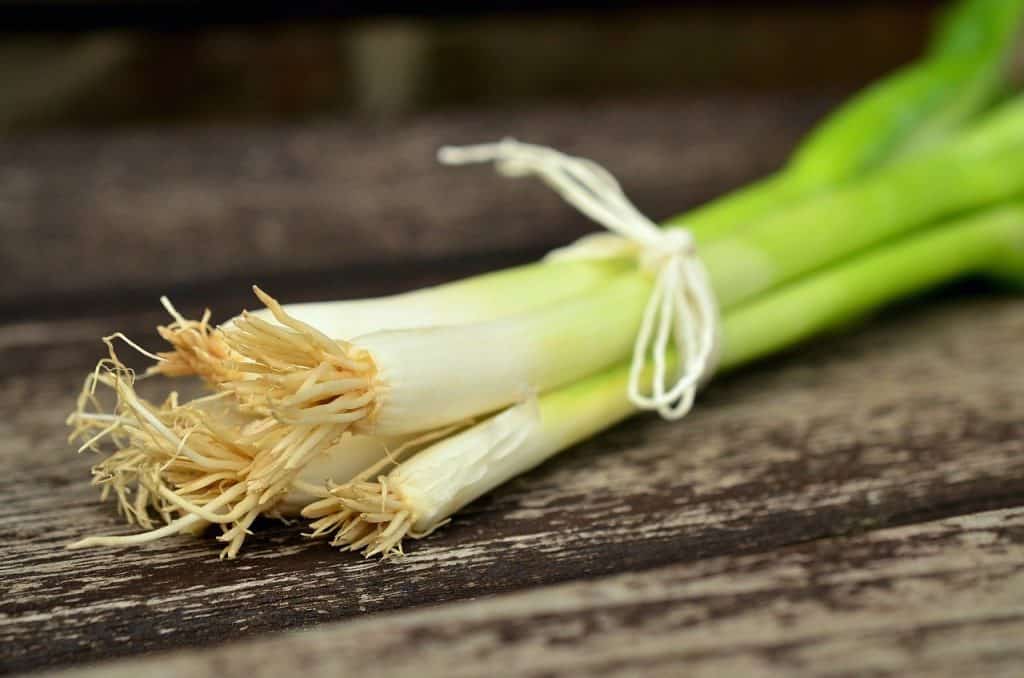 I can't find wild garlic, can I still make these scones?
If you can't find any wild garlic, you can still make these delicious scones. Saute a large, crushed clove of garlic in a little olive oil until transfarent. Add this and the finely chopped leaves of 3 spring onions to the scone mix before adding the liquid.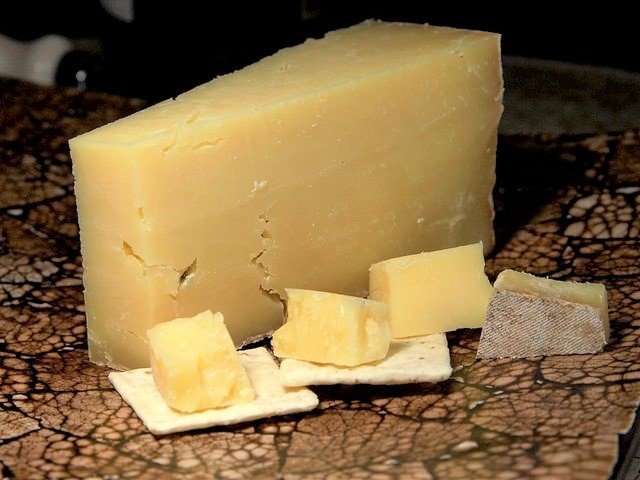 What kind of cheese should I use?
Use a firm cheese with a good strong flavour such as a mature cheddar or Red Leicester. It has to be a cheese that will grate well and the more flavourful the cheese the more flavour you will have in your scones.
Can you freeze Cheese and Wild Garlic Scones?
Yes! Scones freeze really well and keep for up to 3 months in your freezer. This means you can take out the number of scones you need and either leave them under a cloth to defrost naturally You can also defrost in the microwave on following your manufacturer's instructions.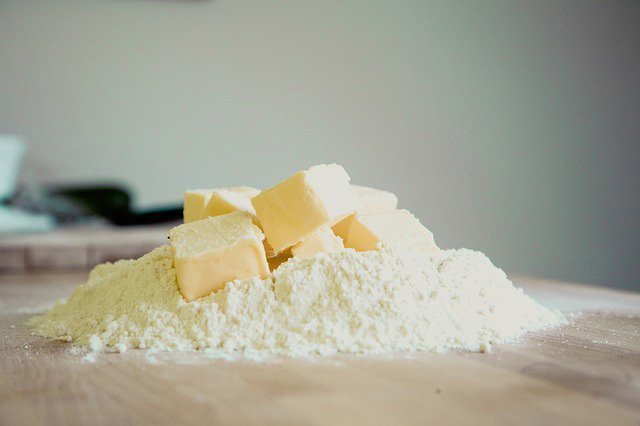 Tips for making great scones
Rub the butter or margarine thoroughly into the flour, the result should look like fine breadcrumbs
Do not overmix. Gently bring together the mixture and pat it into a thick round before cutting out the sconces.
Do not twist your scone cutter, this seals the edges of the dough and stops it from rising
Practice makes perfect, my husband started to make scones and it took him three batches before he perfected his bake.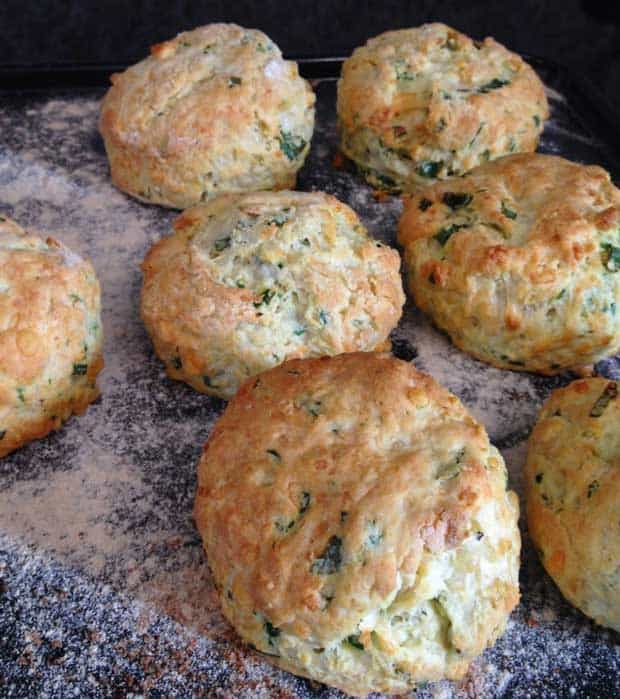 What do Cheese and Wild Garlic Scones taste like?
The flavour of wild garlic is mild and doesn't overpower the delicate scone. The wild garlic serves to bring out the flavour of the cheese too. There is a delightful savoury flavour that is quite unlike anything else.
How do you serve Cheese & Wild Garlic Scones?
My favourite way to eat these scones is to serve them still warm from the oven with butter.
Cheese & Wild Garlic Scones are really good to serve with soups or stews as an alternative to bread.
Cut small scones to serve with savoury fillings as canapes. Try cream cheese mixed with herbs or, for an extra wild garlic hit, top with Wild Garlic Hummus.
More Wild Garlic Recipes from Farmersgirl Kitchen
Wild garlic has a short season so forage responsibly but make sure you gather enough to make more than one recipe.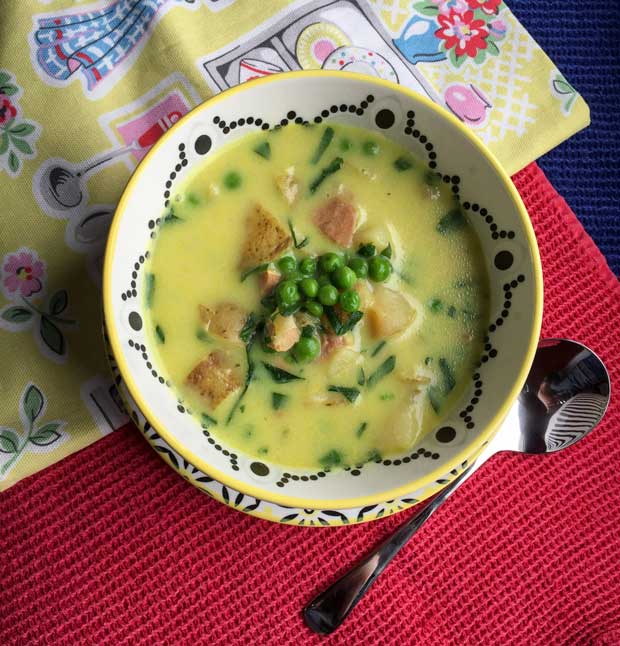 Wild Garlic, Ham and Pea Chowder is a chunky soup using potatoes, peas, ham, and wild garlic leaves. The soup has a mild garlic flavour and is creamy and totally delicious.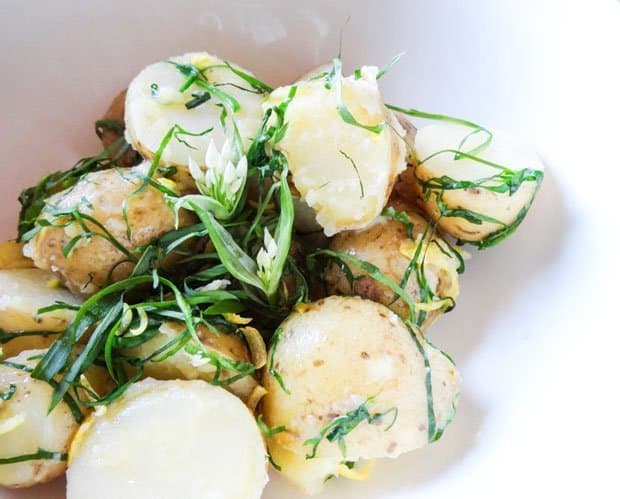 New Potatoes in Wild Garlic and Lemon Dressing are a seasonal Spring treat. The wild garlic and lemon add a fresh and flavourful complement and don't overpower the delicate new potatoes.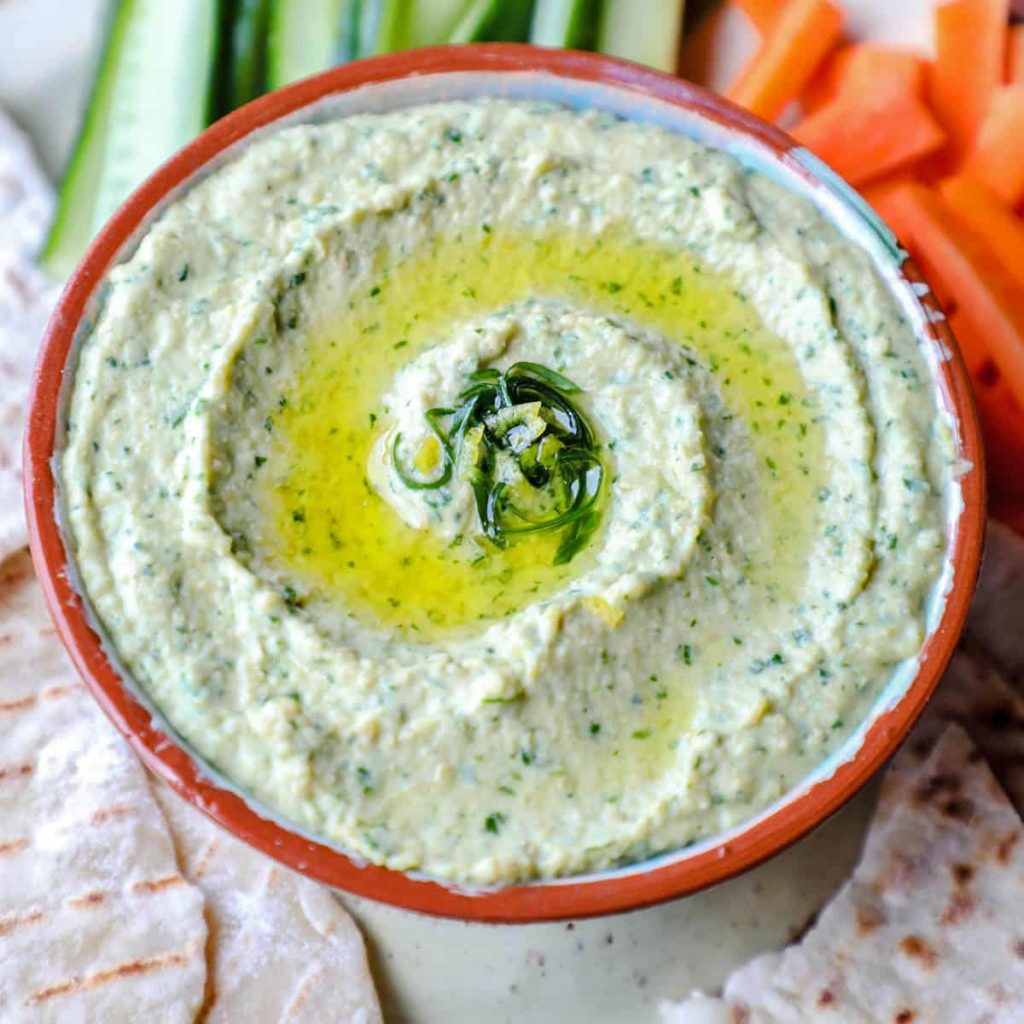 Easy Wild Garlic Hummus is a really versatile recipe using chickpeas and wild garlic to make a flavour-packed dip or spread in your food processor. Hummus always contains garlic so wild garlic is an easy substitution.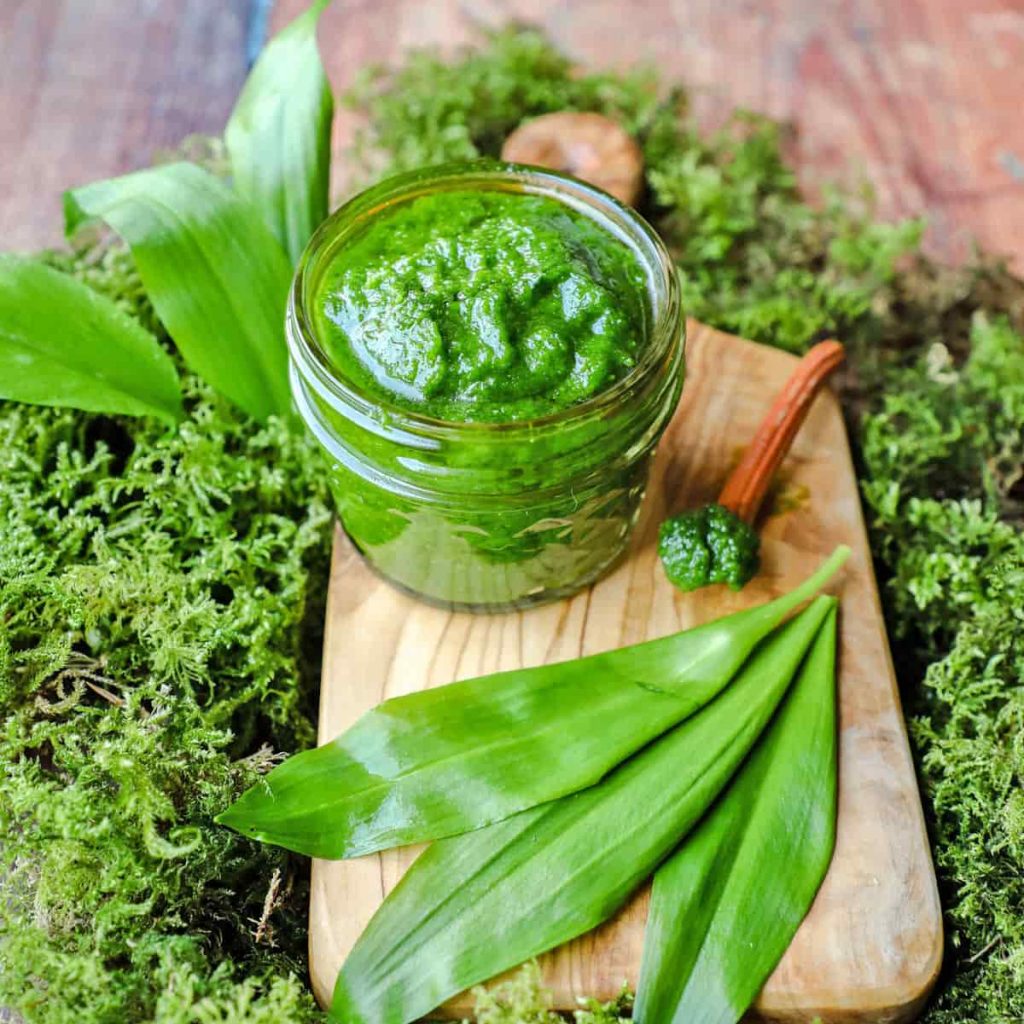 Wild Garlic Blender Pesto is a quick and easy sauce to make with seasonal Wild Garlic. It is ideal to serve with pasta, rice or grilled meats.
More Wild Garlic Recipes
More Savoury Scone Recipes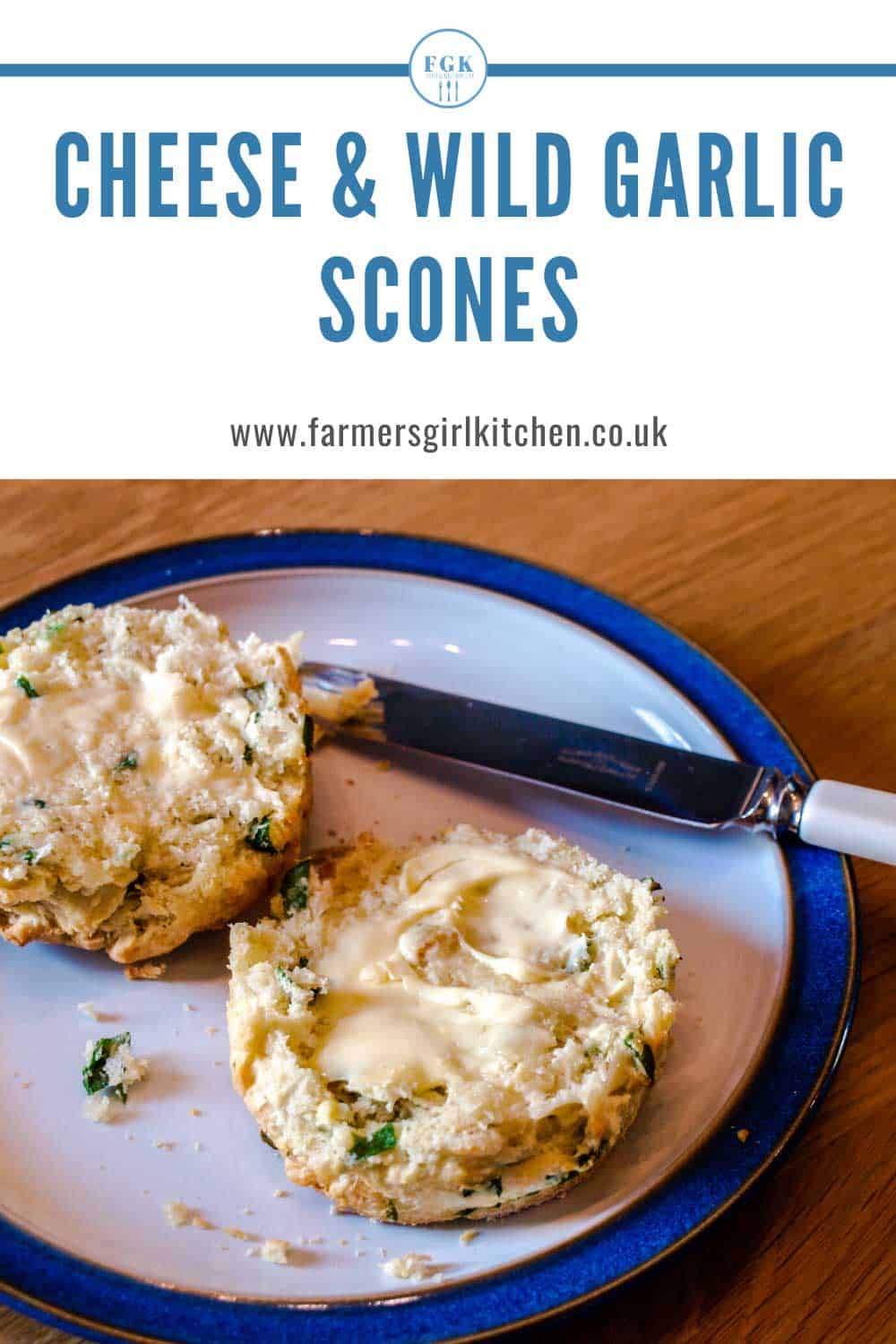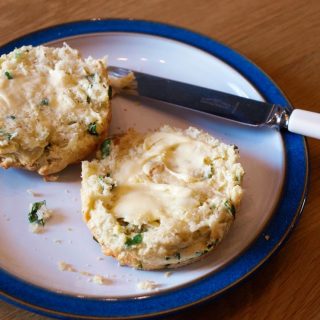 Cheese and Wild Garlic Scones
A savoury scone using foraged wild garlic leaves, a delicious spring treat.
Ingredients
225

g

self-raising flour

1

tsp

baking powder

50

g

butter

100

g

finely grated cheese

30

g

wild garlic leaves

finely chopped

1

tsp

dry mustard

1/4

tsp

salt

freshly ground pepper

1

egg

milk
Instructions
Pre-heat the oven to 200C

Mix the flour and baking powder and rub in the butter until it looks like breadcrumbs.

Stir in the, mustard, salt and pepper, cheese and the finely chopped wild garlic leaves.

Beat the egg in a bowl and add to the mixture, add enough milk to bring it together into a soft dough.

Dust your work surface with flour and gently pat the dough into a round about 2 cm thick, cut out your scones.

Place on a greased and floured baking tray, brush the tops with a little milk.

Bake for 10-12 minutes until the scones are golden brown.

Remove from oven and cool on a wire rack.
Nutrition
Calories:
208
kcal
Carbohydrates:
21
g
Protein:
7
g
Fat:
10
g
Saturated Fat:
6
g
Cholesterol:
47
mg
Sodium:
204
mg
Potassium:
117
mg
Vitamin A:
375
IU
Vitamin C:
0.4
mg
Calcium:
128
mg
Iron:
0.6
mg
Don't Miss My Latest Recipes
CLICK TO SUBSCRIBE NOW to join my newsletter list & receive a FREE 'How To Adapt Recipes For Your Slow Cooker' printable!
Share by Email