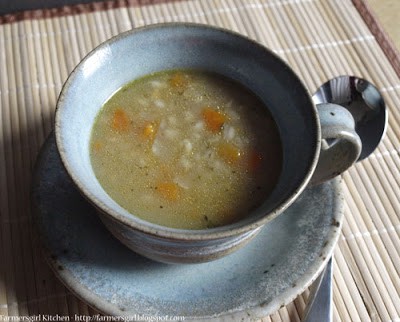 Linzi is running The Season of Soups and Stews challenge on her blog, Lancashire Food.
Sunday is my day for making soup, it does us for lunch (no big roasts for us!) and there is usually enough left over for me to take some to work to heat up for a couple of days.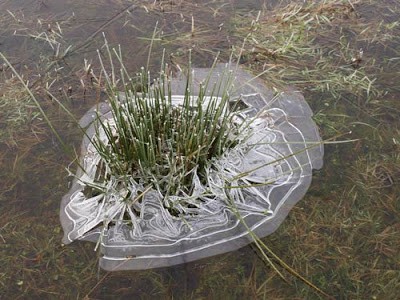 With the kind of freezing weather we had yesterday, and the wind and rain before that, soups and stews are very welcome. to warm and fill you up.
Chicken and Pearl Barley Broth
1 onion, peeled and roughly chopped
6 med carrots, peeled and diced
1 tbsp sunflower oil
150g pearl barley, soaked overnight
2 litres of chicken stock
1 tsp of fresh thyme leaves
2 tbsp chopped parsley (if you have any)
salt and freshly ground black pepper
1. Heat the oil and cook the onion over a medium heat until starting to soften.
2. Add the carrots, barley and chicken stock.
3. Season with salt and pepper
4. Bring the broth to a boil, then simmer for about 45mins to 1 hour until the pearl barley is soft
5. Add the thyme and parsley (I didn't have any but it does add a lovely freshness to the soup) and check the seasoning.
6. If you have any pieces of chicken which you can add to the broth, it can easily be your main meal with some crusty bread.