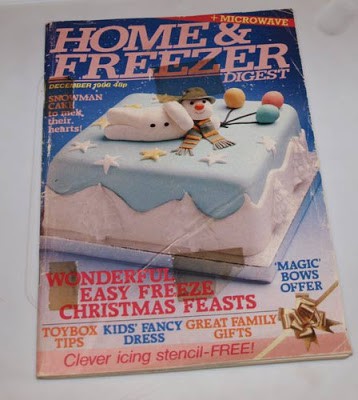 I am a recipe hoarder, I admit it! However, this is the only copy I now have of a great little magazine called Home and Freezer Digest. I used to have dozens of copies in their binders. I think I started buying it in about 1981, but eventually I gave them to a charity shop. However this one escaped, probably because it had that great 'Snowman' cake in it, and I found it the other day lurking in one of my folders.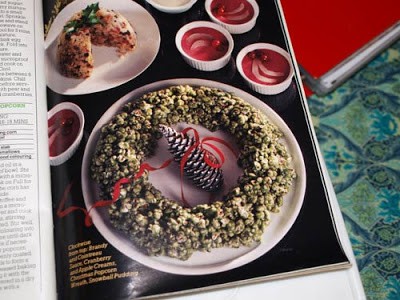 I have to say that I certainly never made this very 'green' popcorn ring – yuk!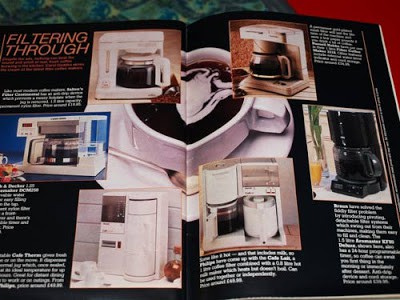 And here is a feature on coffee filter machines. I did get a filter machine as a wedding present and we only replaced it last year (27 years of service), but they were still not that common in 1988. One of the best things the US exported to us has to be the coffee house habit, whether Starbucks, Costa or any other name, good coffee is now available everywhere. I realise I'm rambling now, so I'll stop there.