Freezer Mincemeat is the latest request for a recipe from Home and Freezer Digest. It's a really easy recipe that tastes delicious and you can store it in your freezer. Every now and then, I get another comment or request on the post I did about Home and Freezer Digest back in November 2009.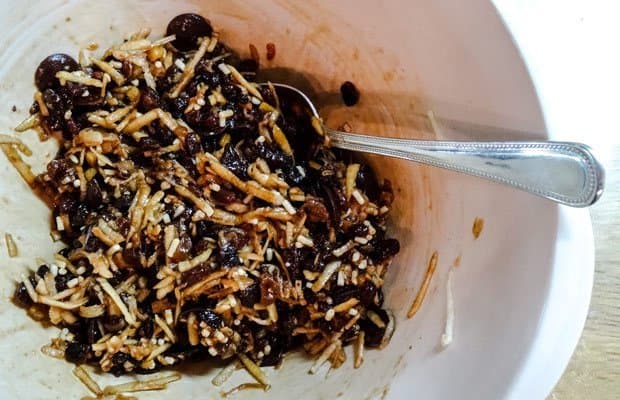 What is Home and Freezer Digest?  
Home and Freezer Digest was one of the few cooking magazines available in the early 1980s. I did have many copies all in their special binders. 
However, before I started my blog I gave them away to a charity shop.  I still have the December 1988 copy and three of the special 'books' that I bought from them.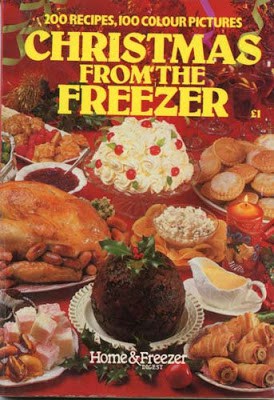 Christmas from the Freezer

The Complete Freezeaway Christmas

100 Best Apple Recipes
When were the Home and Freezer books published?
Only the 100 Best Apple Recipes has a publication date, which was 1981.
I'm assuming that, as 100 Best Apple Recipes was 75p, it came first. Followed by Christmas from the Freezer at £1 and finally, at the huge price of £1.95, The Complete Freezeaway Christmas Cookbook.
Occasionally I still cook from these books and have some real favourites in the Apple book. 
Recipe requests for Home and Freezer Digest
I am not the only one with affection for these magazines and the recipes in them. I regularly get comments on the 2009 post from someone who used to collect the magazines, seeking a particular recipe. 
This month I had a request for 'Princess Pudding', sadly I was unable to help. However, yesterday I had a request from Clare in Canada, for the mincemeat recipe from Christmas from the Freezer.
Finding copies of Home & Freezer Digest
If you are looking for copies of Home and Freezer Digest magazine, I suggest that you look on eBay.  There are usually a few copies of both the magazines and the little books available at reasonable prices.
More Mincemeat Recipes from Farmersgirl Kitchen
I'm a big fan of mincemeat and make it every year, trying different recipes to share with you.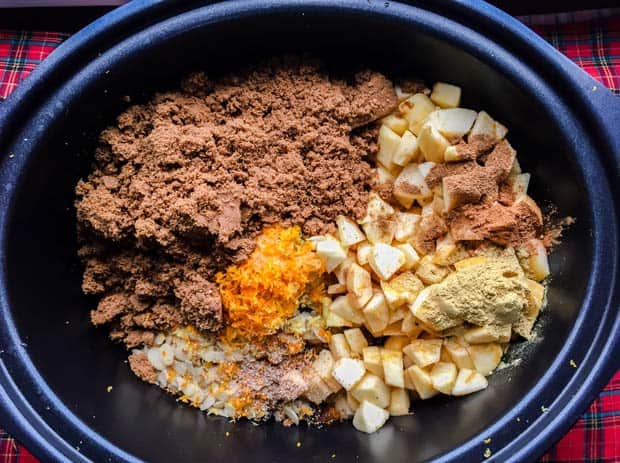 Easy Slow Cooker Mincemeat is the easiest mincemeat I've ever made. Mince Pies are a Christmas tradition in the UK. Mince Pies are sweet pastry tarts filled with a rich mixture including dried fruit,  spices, and sugar.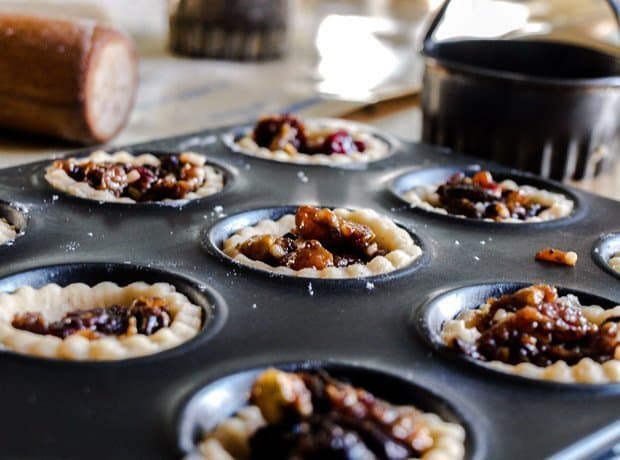 Instant Chocolate Mincemeat is quick and easy to make.  it's ideal if you want to make your own mincemeat but didn't quite get around to making soon enough for it to mature properly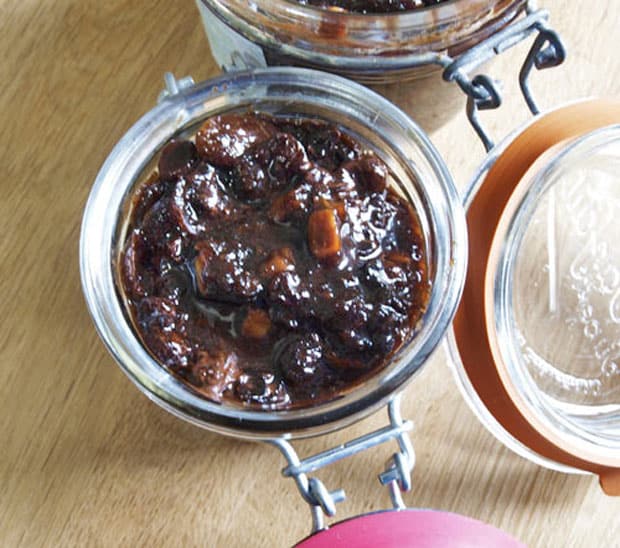 Dark Chocolate Mincemeat is a rich cooked mincemeat recipe with added chocolate. The chocolate adds an extra layer of delicious flavour that will make your mince pies an instant hit.

What to make with Mincemeat
Once you have made your mincemeat, check out these 33 Recipes Using Mincemeat for some great ideas for bakes, cakes, and desserts using mincemeat.
Freezer Mincemeat
Most mincemeat is stored in sterilised jars but this recipe for mincemeat is made to be stored in the freezer.  It's really easy to make and tastes so much better than anything you can buy. Make it in advance and will last for 3 months. 

Freezer Mincemeat
Keep this mincemeat in the freezer, an easy recipe with a great taste.
Ingredients
1 1/2

lb

(675g cooking apples

1

lb

450g seedless raisins

8

oz

225g currants

6

oz

150g sultanas

2

oz

50g mixed peel, chopped

8

oz

225g shredded suet

10

oz

275g soft brown sugar

1

lemon

grated rind and juice

1/2

tsp

mixed spice

4

tbsp

brandy
Instructions
Peel, core and slice apples.  Cook genlty without water, stirring to pulp them.  Cool.

Add dried fruits to all other ingredients, then stir in apple.  Mix well.

Put into rigid containers. Keep 3-4 days in fridge to 'mature'.

Seal and freeze ior up to 3 months
Notes
To serve now: as required
To freeze: seal and label.  Use within 3 months.
To serve from freezer: thaw overnight at room temperature.
Nutrition
Calories:
208
kcal
Carbohydrates:
37
g
Protein:
1
g
Fat:
7
g
Saturated Fat:
4
g
Cholesterol:
5
mg
Sodium:
12
mg
Potassium:
272
mg
Fiber:
2
g
Sugar:
16
g
Vitamin A:
12
IU
Vitamin C:
4
mg
Calcium:
20
mg
Iron:
1
mg
Don't Miss My Latest Recipes
CLICK TO SUBSCRIBE NOW to join my newsletter list & receive a FREE 'How To Adapt Recipes For Your Slow Cooker' printable!
Share by Email