Cauliflower Cheese Soup has all the delicious flavours of that favourite side dish, cauliflower in cheese sauce, combined together in a rich, warming, and creamy soup.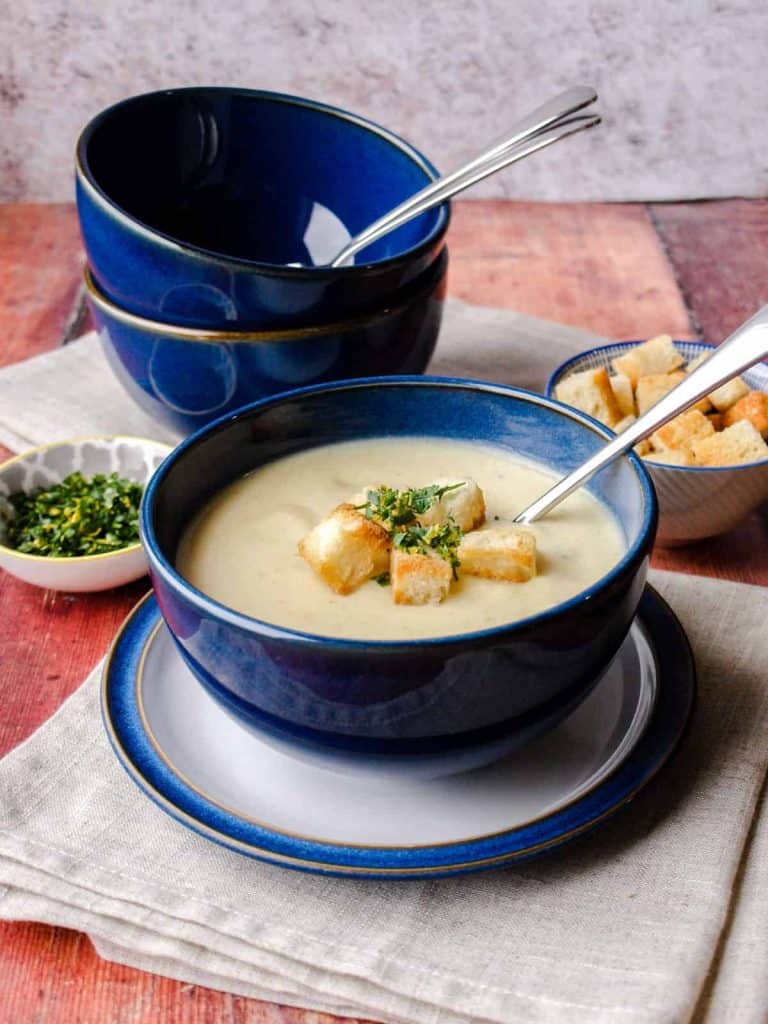 I love making new recipes with leftovers. It is so satisfying to create a whole new meal from something that wasn't finished the day before.
This Cauliflower Cheese Soup is a particularly successful leftovers recipe, in fact, it's worth making extra cauliflower cheese just to have enough to make the soup.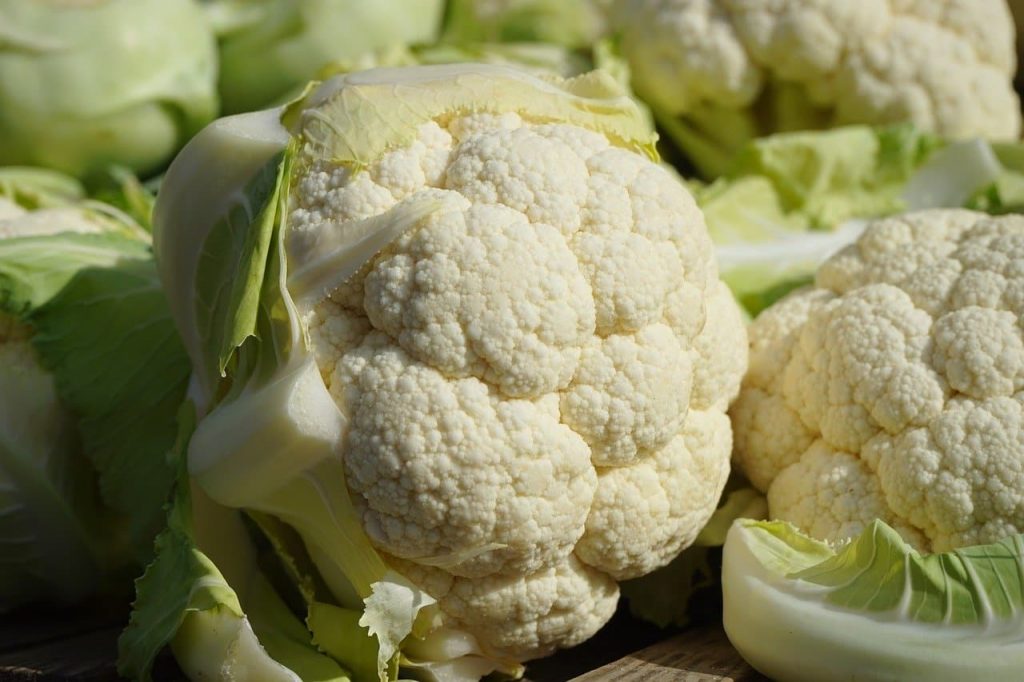 What is Cauliflower?
Cauliflower has made a bit of a come back in popularity. It's a really versatile vegetable that is a cruciferous vegetable. Cruciferous vegetables are members of the mustard family and include broccoli, cauliflower, cabbage, kale, pak choy, rocket, Brussels sprouts, watercress and radishes.
Is Cauliflower good for you?
Cauliflower contains an impressive list of vitamins, minerals, antioxidants and other nutrients. It is rich in vitamins C, K and B, and it's also a good source of mngamense, magnesium, potassium, iron and fibre. It's a powerful antioxidant and even contains some protein and omega 3 fatty acids.
How do I choose a good cauliflower?
Choose a firm cauliflower with compact creamy white florets; the leaves should be crisp and green with no signs of yellowing. Turn it over and check the stem which should be firm.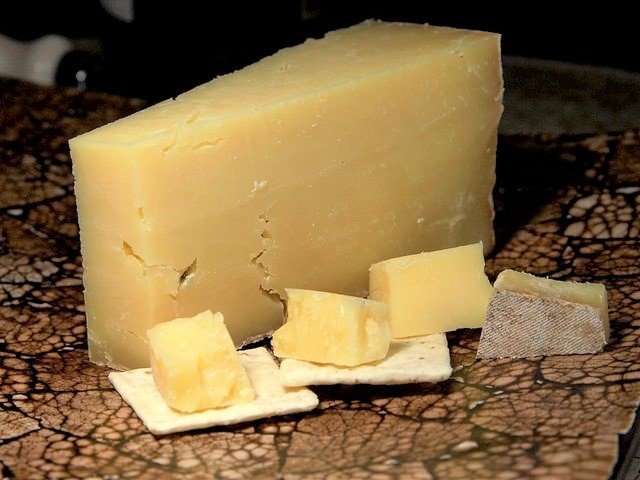 What kind of cheese should I use?
I use mature cheddar cheese because it has a good flavour and melts well into the sauce. Either red or white cheddar is fine the taste will be the same but a red cheddar will give you a slightly different colour of soup.
Other cheese you can use either alone or in combination are:
Gruyere
Emmental
Fontina
Asiago
Parmesan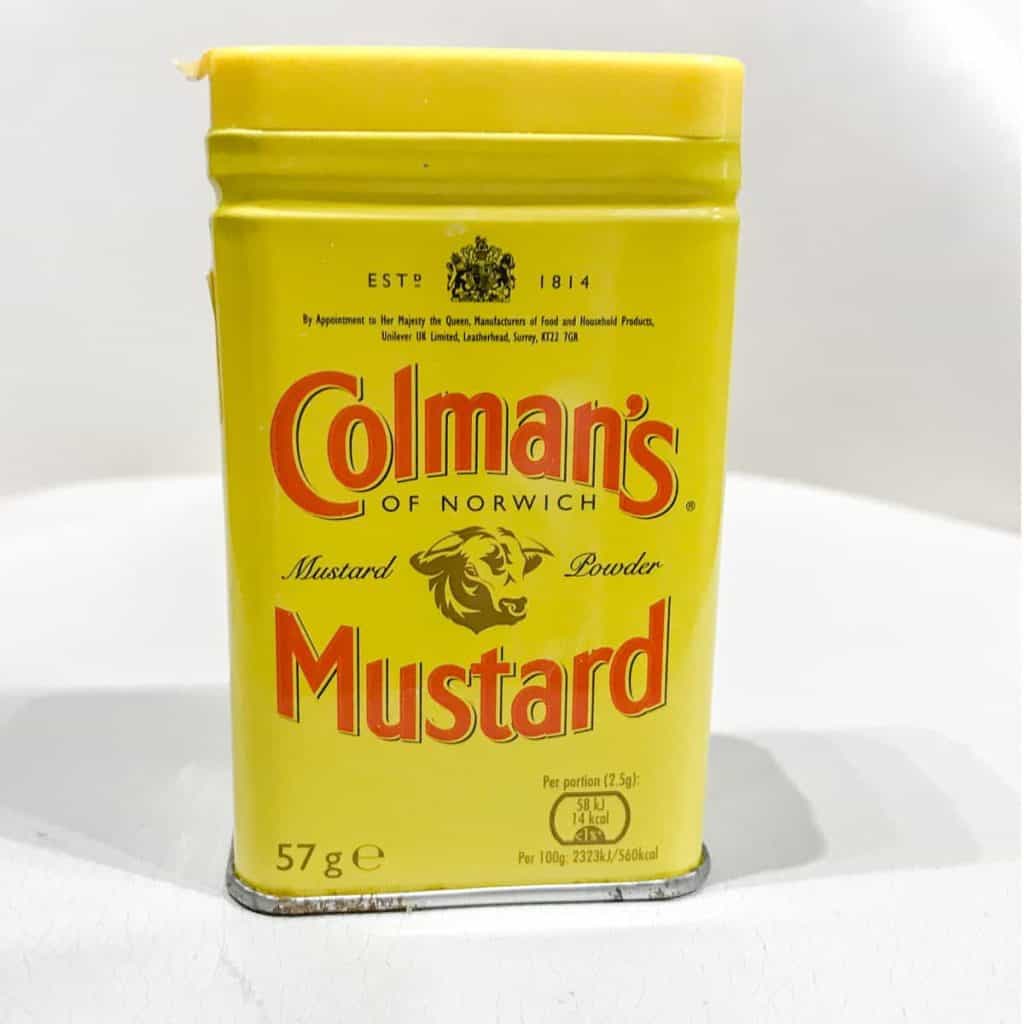 What is mustard powder?
Mustard powder is also called powdered mustard, ground mustard or mustard flour. It is made by grinding mustard seeds and then sifting the seed coat out to leave a fine powder behind. I use Colman's English Mustard Powder.
Can I use another mustard?
If you don't have mustard powder, use ready-made mustard. Dijon Mustard is very good in a cheese sauce and wholegrain mustard gives a nice texture as well as flavour. Because these mustards are already made up, use 1 tsp rather than 1/2 tsp of the powder.
Do I have to add mustard to cheese sauce?
Mustard has an interesting effect on a cheese sauce, it makes it taste more cheesey. In fact, you really don't taste this small amount of mustard but it does add to the flavour. If you don't use mustard then I recommend that you add an additional 25g of grated cheese to your sauce.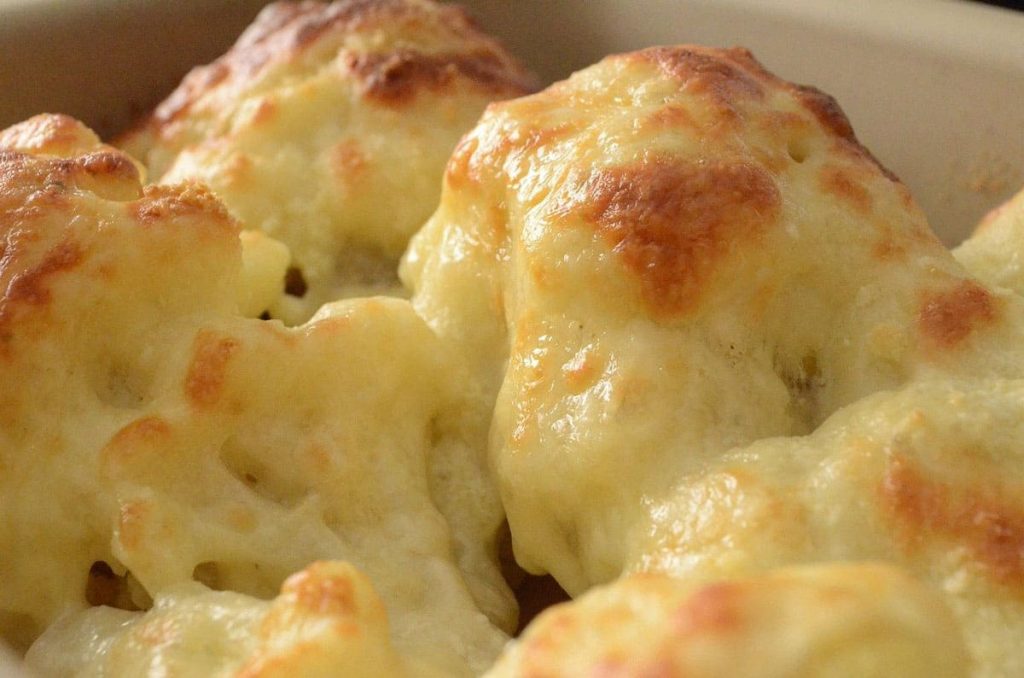 How do I make Cauliflower Cheese?
Cauliflower Cheese is really quite simple to make. I have included instructions for making this delicious side dish in the recipe card.
I make a simple cornflour (cornstarch) based sauce for this recipe. My Mum taught me how to make this before I left home and it is the same recipe that I use for the base of my popular Low Calorie Fish Pie .
If you would like to make the more traditional bechamel sauce with flour, butter, and milk then follow the excellent step-by-step Cheese Sauce recipe from Jamie Oliver.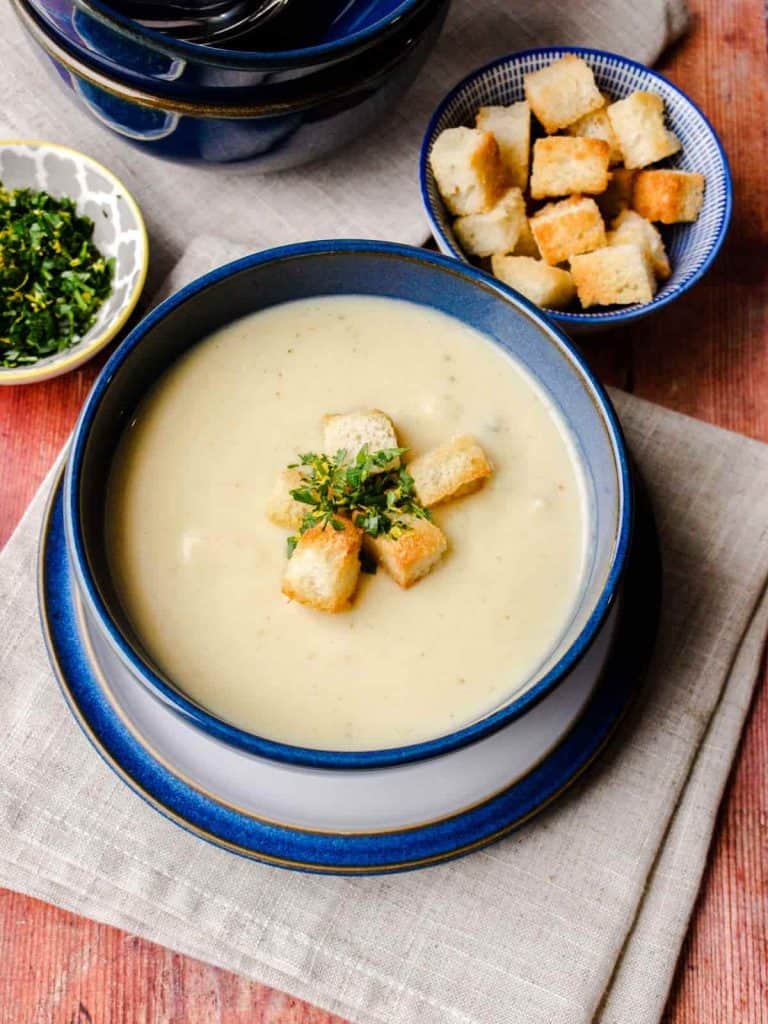 How to make Cauliflower Cheese Soup
It's very simple to make this soup with leftover cauliflower in cheese sauce. Just follow the steps for a wonderful creamy warming bowl of soup.
Ingredients for Cauliflower Cheese Soup
cauliflower cheese
onion
celery
vegetable oil
vegetable stock
milk
salt & pepper
parsley
croutons (optional)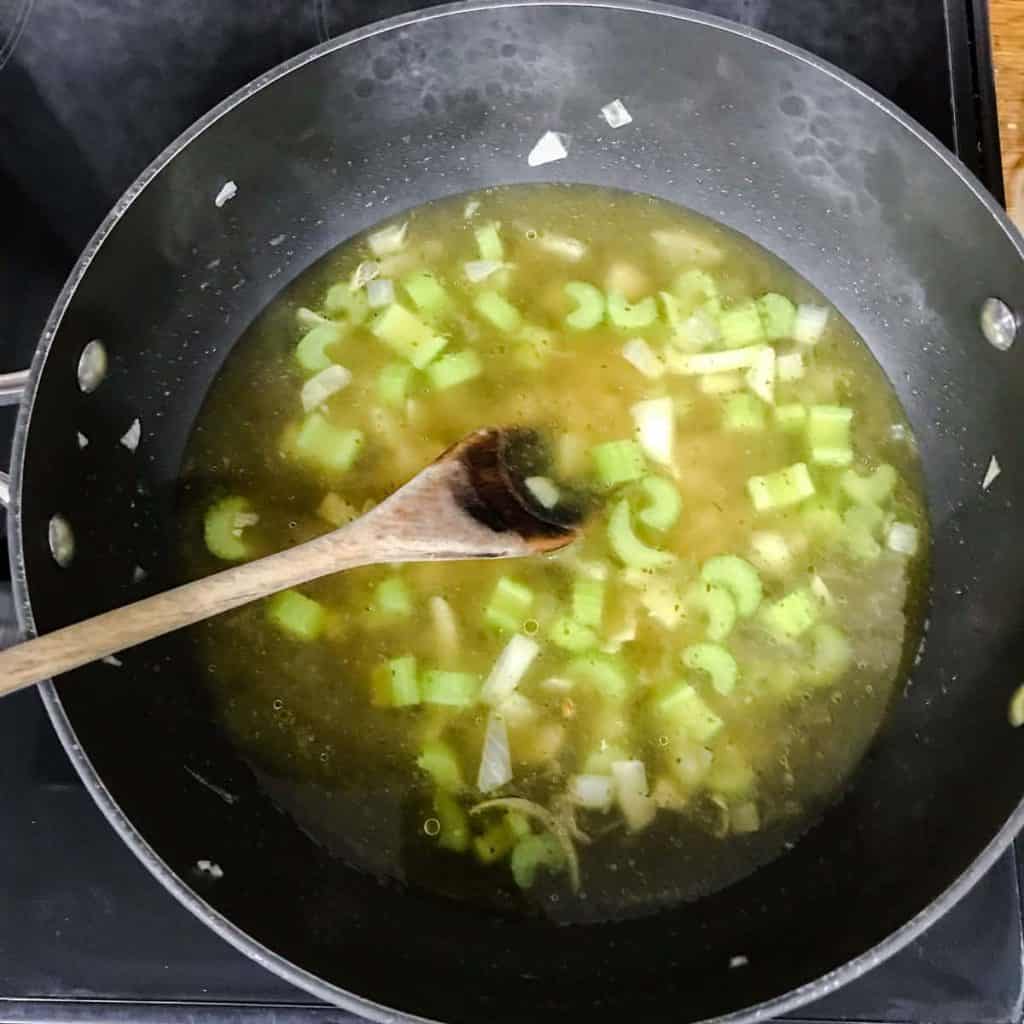 Make the soup base
Heat the oil.
Saute the chopped onions and celery.
Add the stock and simmer until the celery is soft.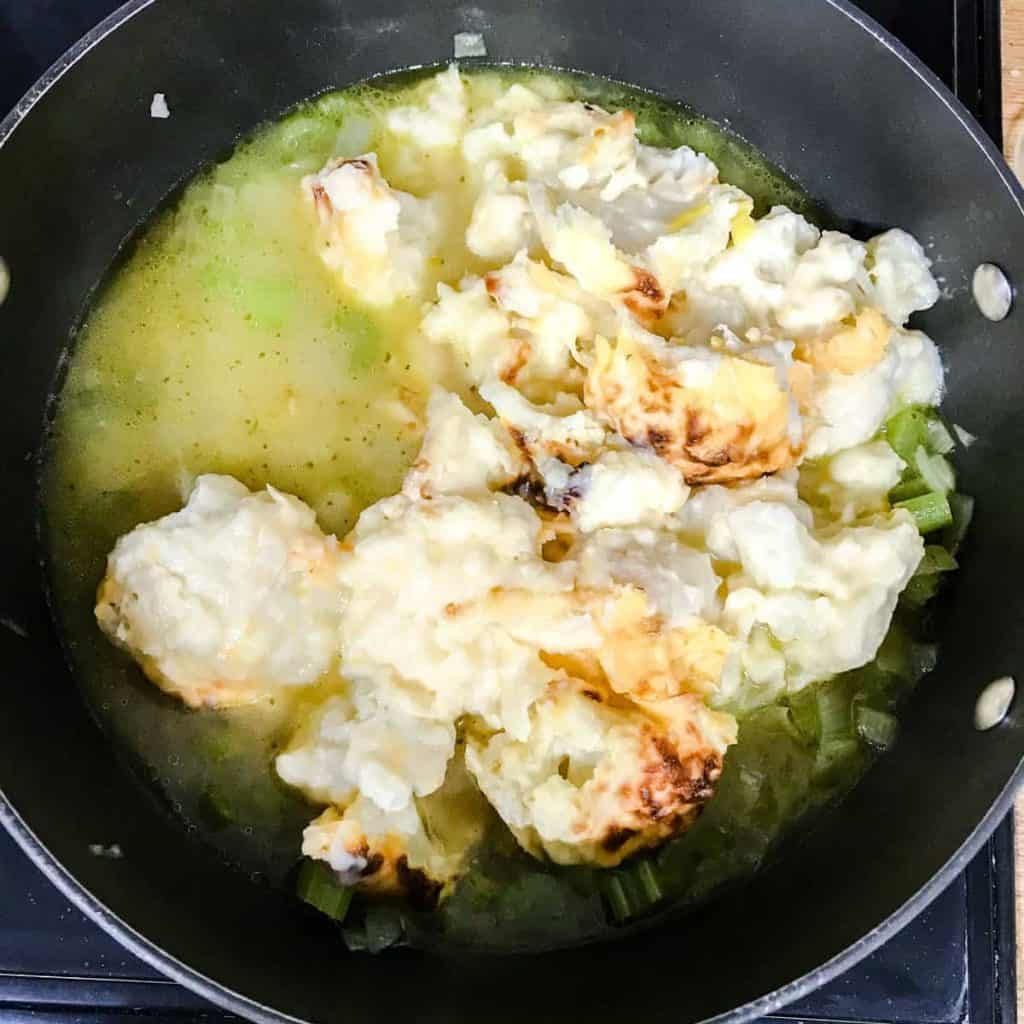 Add the Cauliflower Cheese
Put the leftover cauliflower cheese into the pan and simmer for 10 minutes.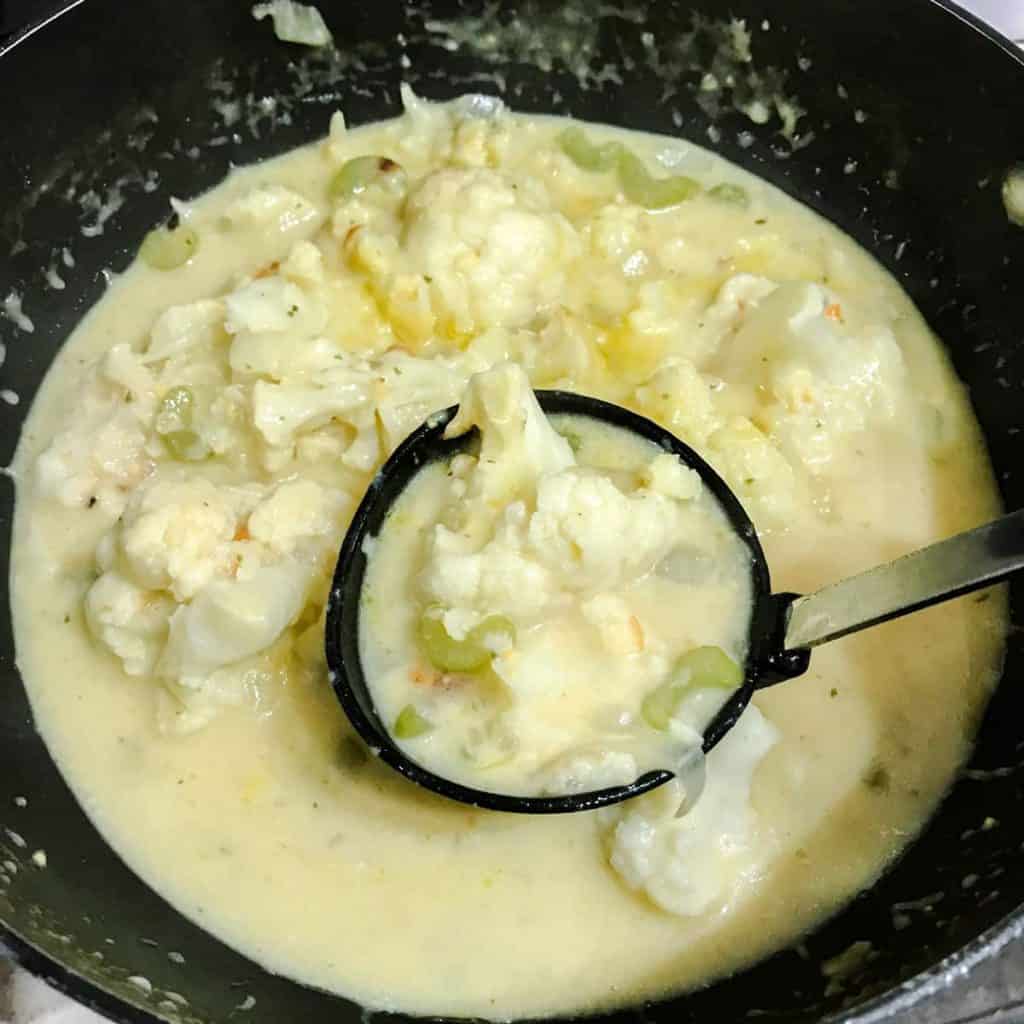 Cauliflower Cheese soup ready for blending
Take the pan off the heat and leave to cool for 15-20 minutes. It is now ready for blending.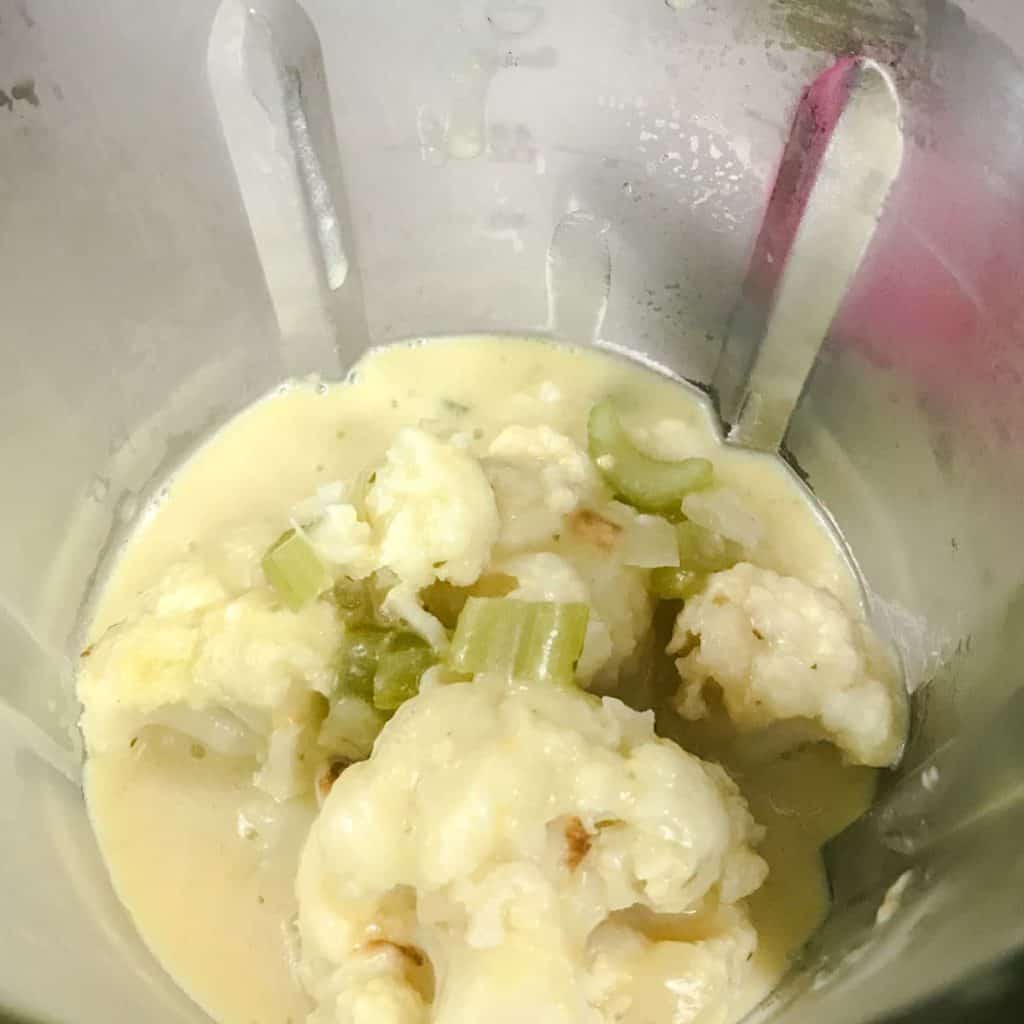 Blend the soup
Puree the soup with a stick blender or in a liquidiser/blender. Add some milk if the soup seems too thick. Season to taste.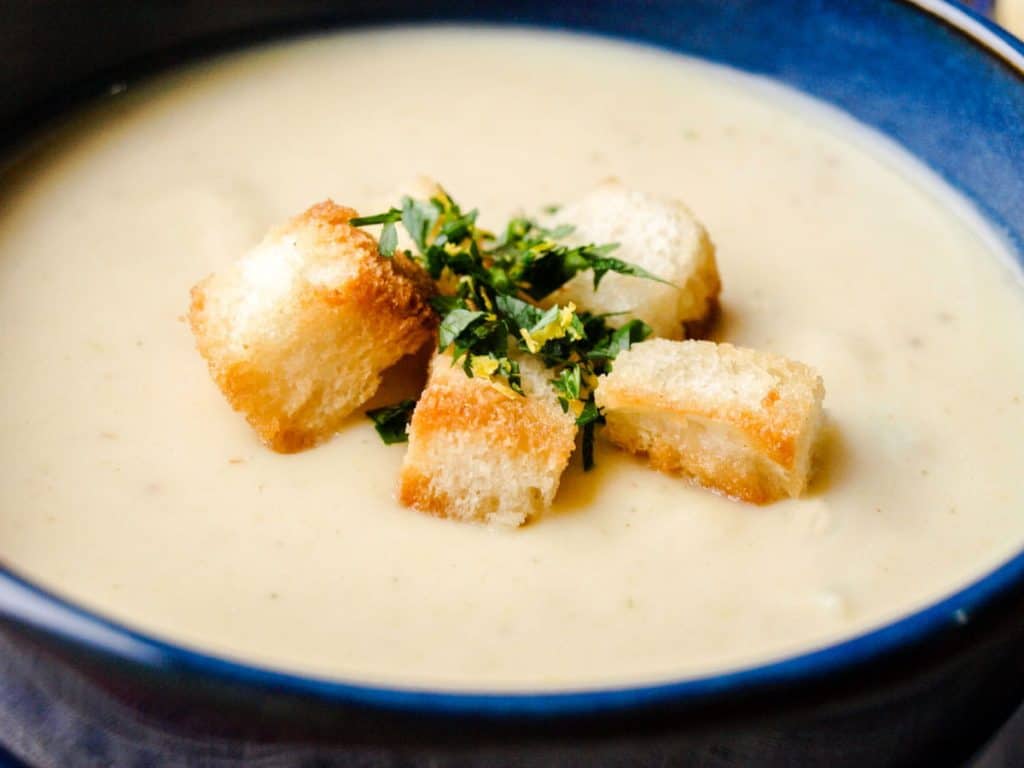 How do I serve Cauliflower Cheese Soup?
Serve with crusty bread or, for a special occasion, make crunchy bread croutons to sprinkle over the soup. Add some chopped parsley mixed with a little grated lemon zest for a fresh and tasty topping.
More Leftovers Recipes from Farmersgirl Kitchen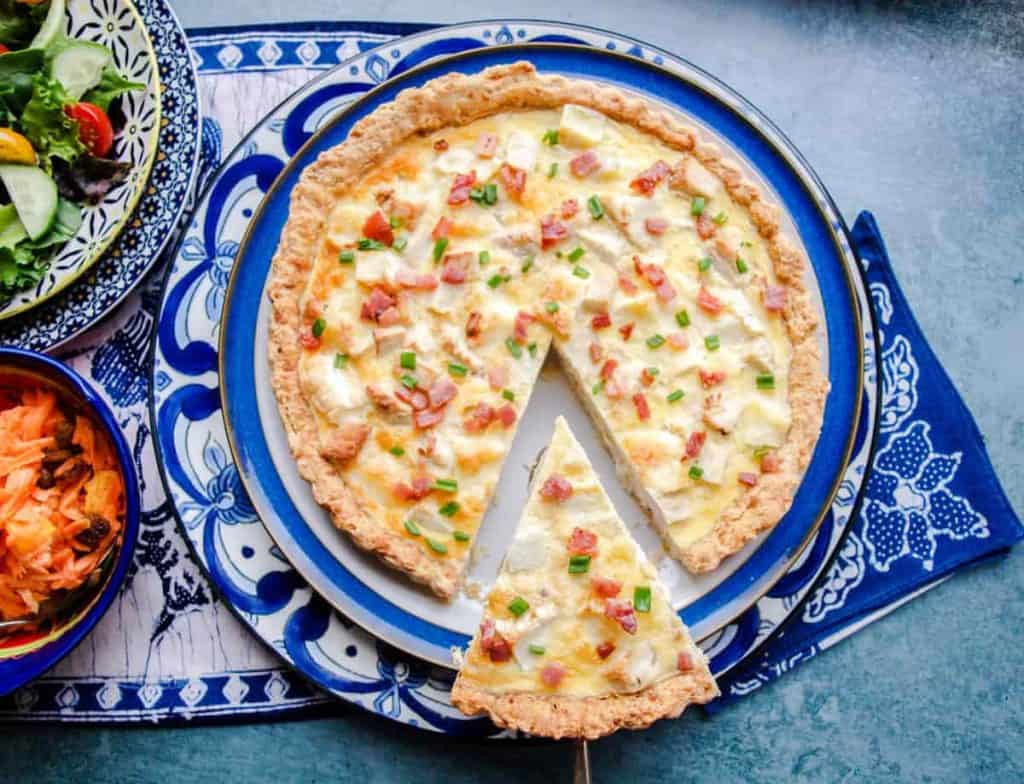 Cheese and Turkey Tart combines a crisp cheese pastry case with a rich creamy filling using cooked turkey, bacon, and soft French Brie cheese.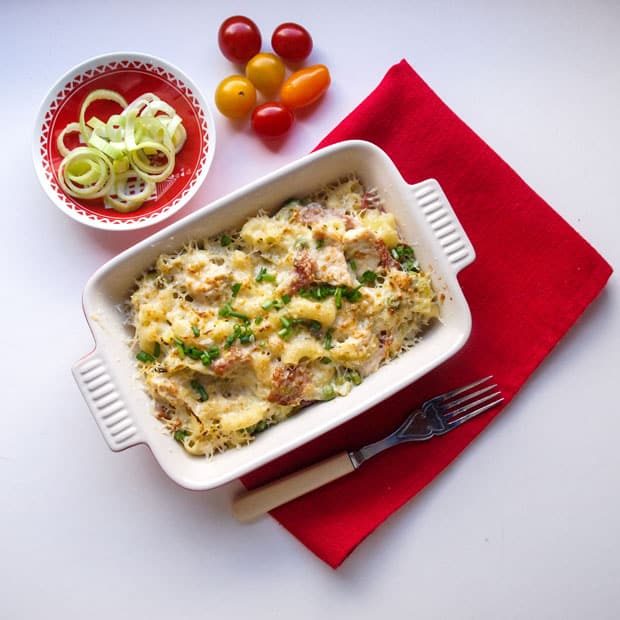 Leftover Turkey and Leek Pasta Bake is a great way to use the leftover turkey, chicken, or even ham from a celebratory meal.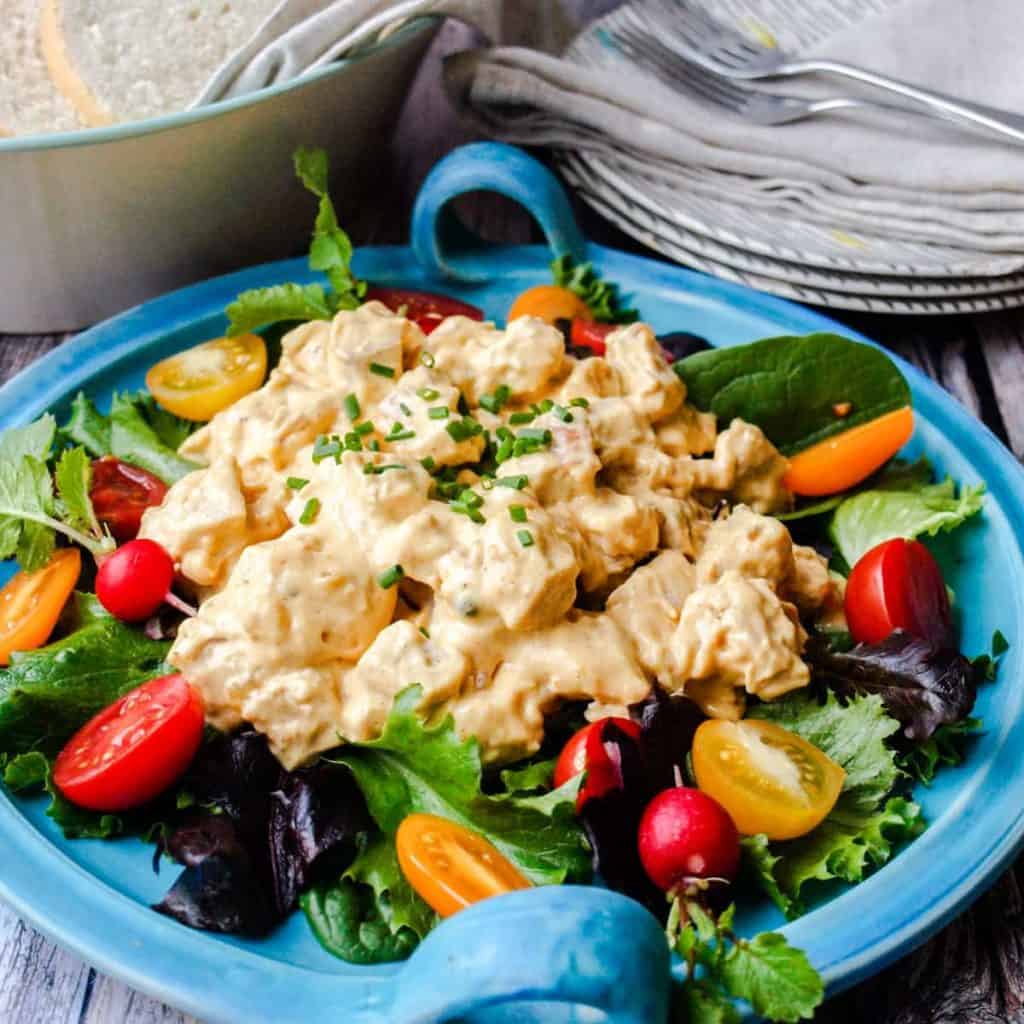 Coronation Turkey quickly transforms your leftover turkey into a classic to serve with salads and in sandwiches. An easy recipe and an excellent way to use your Thanksgiving or Christmas leftovers.
More Cauliflower Recipes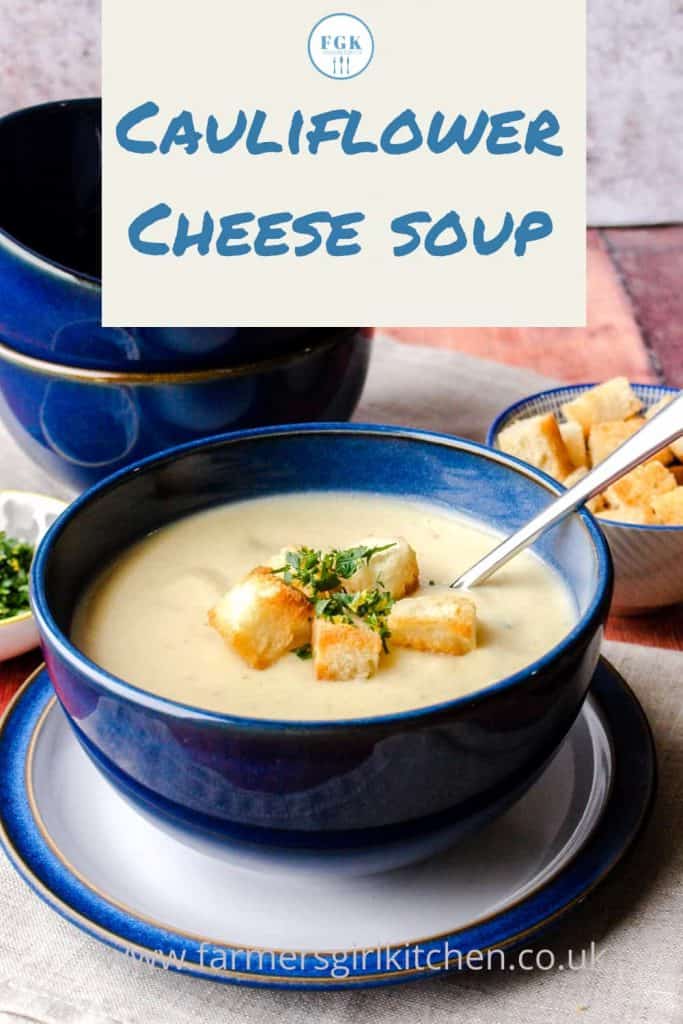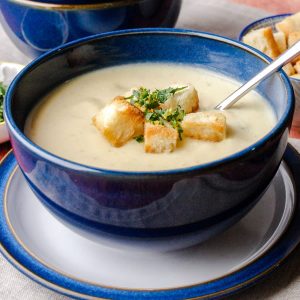 Cauliflower Cheese Soup
A smooth and creamy soup with all the delicious flavours of Cauliflower in Cheese sauce in Perfect to make with leftovers.
Ingredients
To make the Cauliflower Cheese
1

medium

cauliflower

cut into florets

2

tbsp

 cornflour

cornstarch

1/2

tsp

english mustard powder

500

ml

 semi-skimmed milk

100

g

cheddar cheese

grated
For the soup
500

ml

Cauliflower in Cheese Sauce

as per recipe

1

medium

onion

finely chopped

2

celery stalks

finely chopped

1

tsp

vegetable oil

500

ml

vegetable stock

100

ml

milk

salt and freshly ground pepper

30

grams

flat-leaved parsley

finely chopped
Instructions
To make the Cauliflower Cheese
Heat a pan of water until boiling. Add the cauliflower florets and cook for 5-6 minutes until they are just tender.

Drain and place in a buttered ovenproof dish.

Make the sauce by mixing some of the cold milk with the cornflour to make a thick paste, then heat the milk to just below boiling point, about 3 minutes in the microwave or heat in a pan on the stove.

Pour the hot milk into the cornflour paste and mustard and stir until thoroughly mixed, then heat for 1 more minute in the microwave until thickened.

Season the sauce with salt & pepper to taste and pour over the cauliflower.
To make the soup
Heat the sunflower oil in a large pan, add the chopped onions and celery and cook on a medium heat until the onion is soft and transparent and the celery has started to soften.

Add the stock and simmer gently for 10 minutes until the celery is soft.

Add the cauliflower in cheese sauce and cook for a further 10 minutes.

Take the pan off the heat and leave to cool for about 20 minutes.

Puree the soup with a stick blender or in a liquidiser/blender, adding some milk if the mixture becomes too thick.

Season to taste and garnish with parsley.
Notes
Make double the quantity of Cauliflower Cheese. Put half into a buttered ovenproof dish and bake at 180C for 20-30 minutes until the sauce is bubbling and the top is golden.  Serve on its own with crusty bread for lunch or supper, or serve a side dish with roasts and stews. 
Nutrition
Calories:
260
kcal
Carbohydrates:
23
g
Protein:
15
g
Fat:
13
g
Saturated Fat:
8
g
Cholesterol:
39
mg
Sodium:
781
mg
Potassium:
744
mg
Fiber:
4
g
Sugar:
13
g
Vitamin A:
1317
IU
Vitamin C:
82
mg
Calcium:
411
mg
Iron:
1
mg
Don't Miss My Latest Recipes
CLICK TO SUBSCRIBE NOW to join my newsletter list & receive a FREE 'How To Adapt Recipes For Your Slow Cooker' printable!
Share by Email