Dark Chocolate Mincemeat is a delicious variation on the traditional dried fruit mincemeat we use to make mince pies and other mincemeat desserts.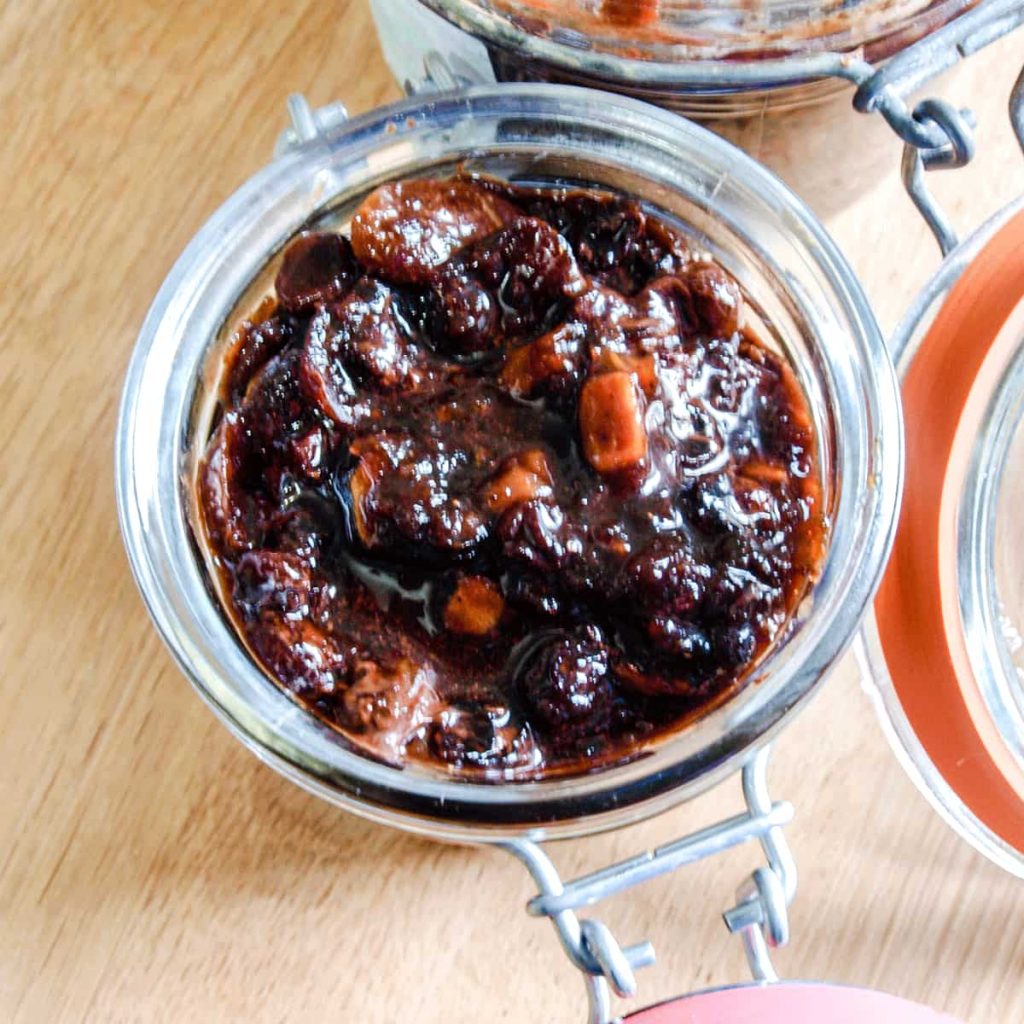 What is Mincemeat?
Mincemeat is a rich mixture of dried fruits, spices, apples, citrus zest and juice, alcohol, and suet or butter. It is mainly used to fill sweet shortcrust pastry tarts which are served as individual Mince Pies.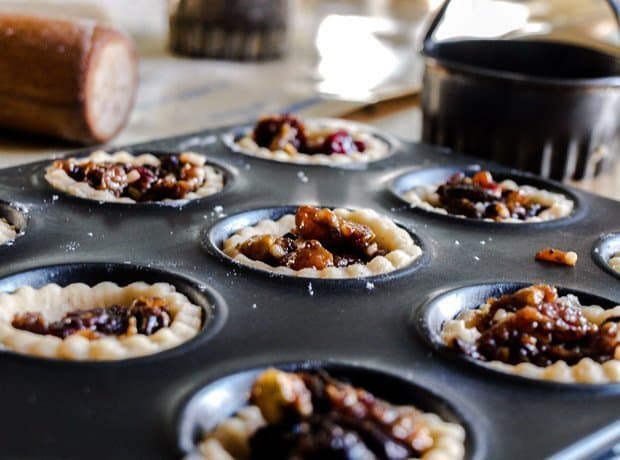 Dark Chocolate Mincemeat Mince Pies
Mince Pies are the classic way to use Christmas Mincemeat. Sweet shortcrust pastry is filled with mincemeat with a pastry lid on top. As well as the full-sized festive treats, I like to make Mini Mince Pies because they are the perfect little mouthful for tea time or parties.
Is there Meat in Mincemeat?
Originally, there was meat in mincemeat as well as the dried fruit and spices. This is how it got its name. The meat element was gradually replaced with beef suet.
I use vegetable suet but you can also use butter. This means the mincemeat is also suitable for vegetarians.
Why add chocolate to mincemeat?
The idea for this Dark Chocolate Mincemeat is a combination of Nigella's Chocolate Fruit Cake as featured in her book Feast in 2004 and Dan Lepard's Dark Rich Mincemeat from his book Short & Sweet.
Dark and rich immediately makes me think of chocolate so I decided to combine these ideas and create Dark Chocolate Mincemeat. Because you can never have enough chocolate, right?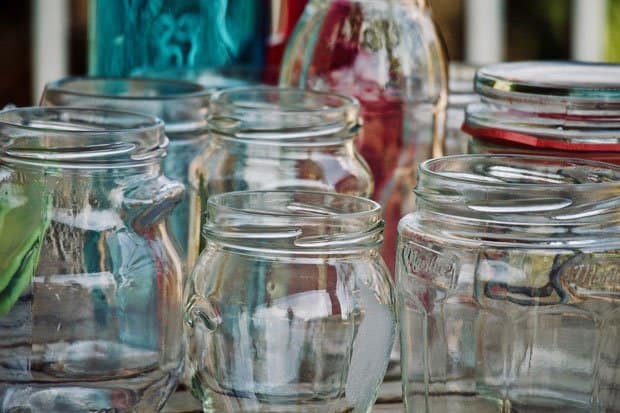 How do I sterilise my jars?
I sterilise my jam jars and metal lids by thoroughly washing and rinsing them. I then put them, still wet, upside down onto a baking tray, and place it in the oven at 150C just before I start to make the mincemeat. If you are using the clip jars with rubber seals, put the rubber seals in a bowl and cover with boiling water from the kettle.

The water creates steam which helps to sterilise the jars. I take them out of the oven and fill them with the finished mincemeat, then put on the lids. There are other methods but this is how I sterilise my jars.
Can I freeze mincemeat?
I cannot recommend freezing Dark Chocolate Mincemeat as it has not been tested. I do have a Freezer Mincemeat recipe that is suitable and will keep for up to 3 months in the freezer.
How to make Dark Chocolate Mincemeat
The process is really quite simple, it is more about heating and combining ingredients and does not involve a setting point like making jam.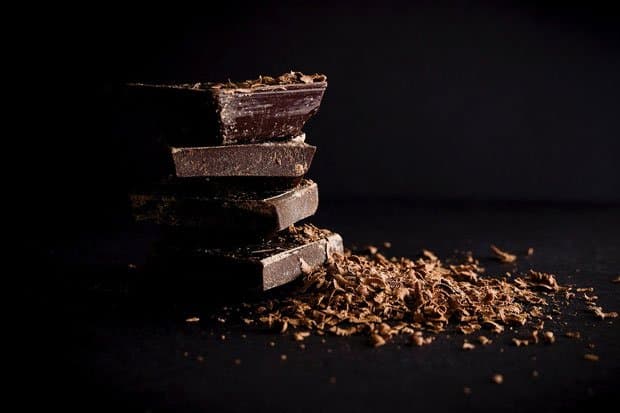 What do I need to make Dark Chocolate Mincemeat?
Apples
Raisins
Sultanas
Dried Cranberries
Prunes
Stout or Porter (dark ale)
Muscovado Sugar
Lemon
Mixed Spice
Cinnamon
Cloves
Butter
Brandy or Rum
Dark Chocolate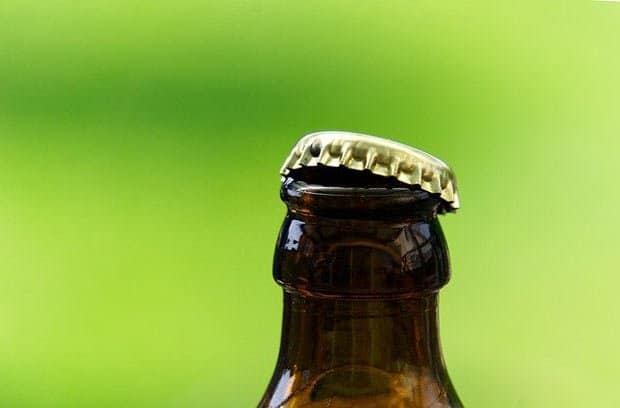 In a large pan
Put the stout into a large pan with the grated cooking apple, sugar, lemon zest and juice and bring to the boil Simmer for 5 minutes.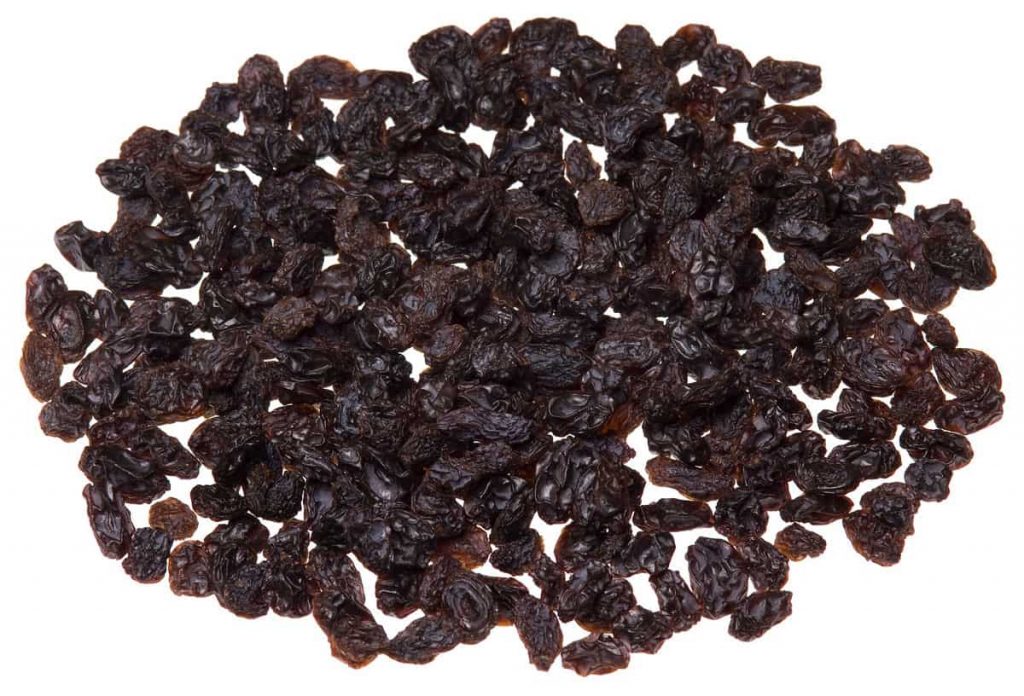 Add the dry ingredients
Weigh the dry fruits and spices and put them into a large bowl with the chopped dessesrt apples. Stir to combine, then add to the pan with the butter and simmer the mixture until thick.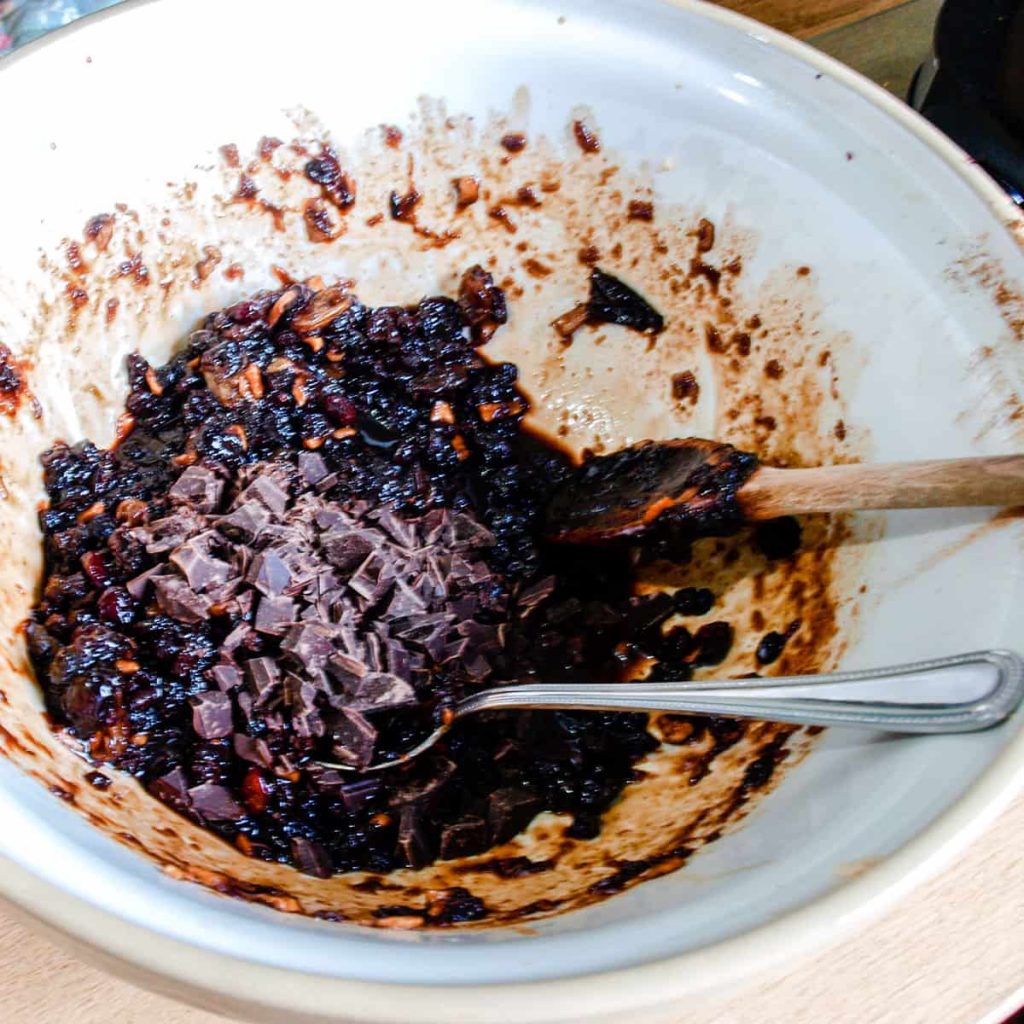 Finally add the brandy and chocolate
Remove the pan from the heat once the mixture is thick leave until just warm. Then stir in the brandy or rum.
Leave the mixture to cool completely before adding the chopped dark chocolate, because if you add the chocolate too soon it will melt.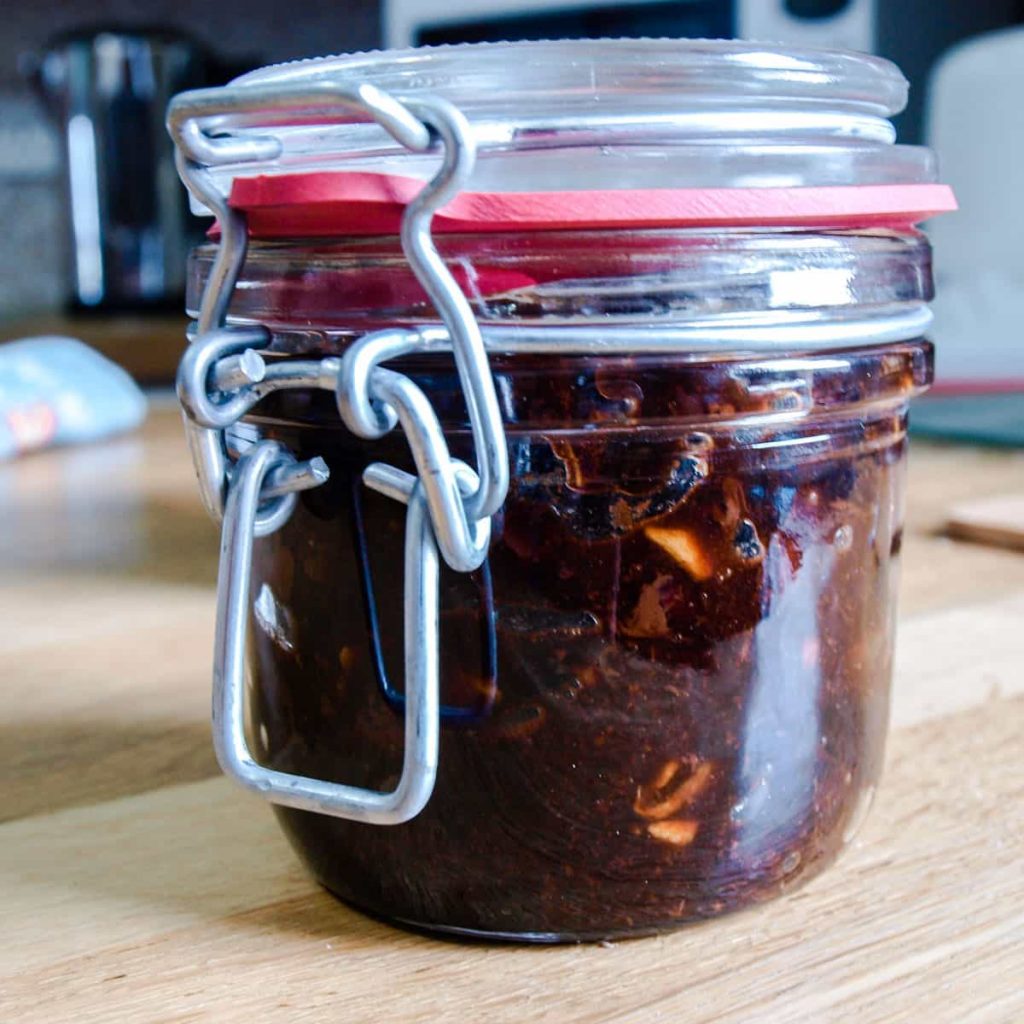 Seal and Store
Seal the mincemeat and set aside to use in mince pies or other mincemeat desserts. It will keep sealed in sterilised jars for up to a year, but I doubt if you will be able to keep it that long. Once opened store in the fridge for up to 2 weeks.
More Mincemeat Recipes from Farmersgirl Kitchen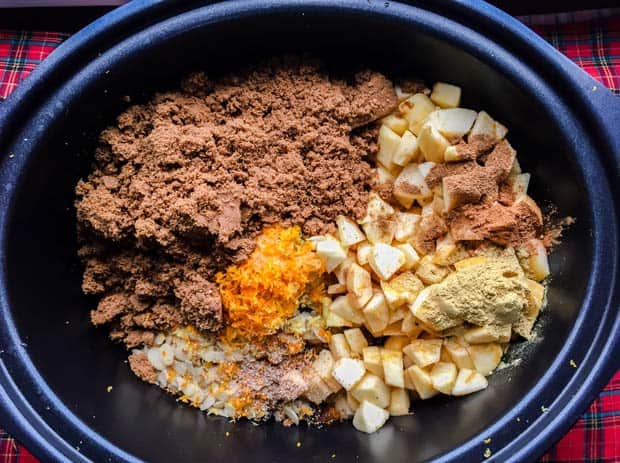 Easy Slow Cooker Mincemeat is the easiest mincemeat I've ever made. Mince Pies are a Christmas tradition in the UK. Mince Pies are sweet pastry tarts filled with a rich mixture including dried fruit, spices, and sugar.

What can I make with the Dark Chocolate Mincemeat?
33 Recipes using Mincemeat is a collection of festive recipes for cakes, desserts, cookies, breads and tarts, and alternatives to traditional mince pies all using mincemeat.  You are sure to find a recipe you want to make.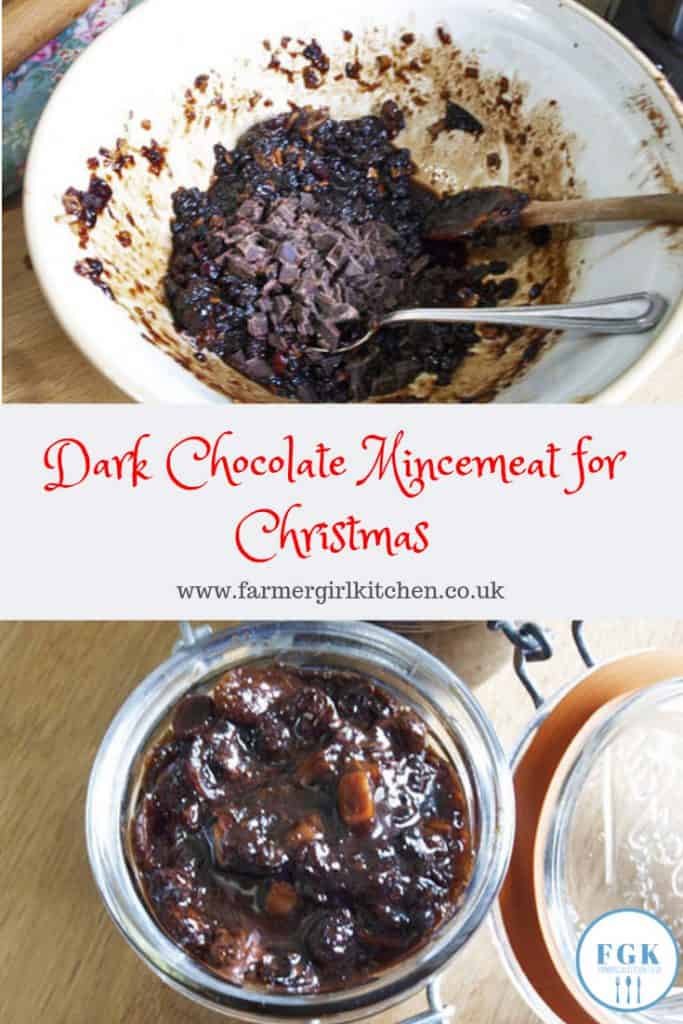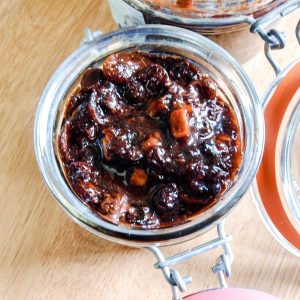 Dark Chocolate Mincemeat
Dark Chocolate Mincemeat is a rich combination of fruits, spices and chocolate that will make your mince pies even more delicious.
Equipment
large pot or pressure cooker

Large bowl

Sharp knife

chopping board

grater

wooden spoon

weighing scales

Measuring spoons

measuring jug
Ingredients
2

dessert apples

peeled, cored and chopped small

100

g

Dried raisins

100

g

Dried Sulatanas

100

g

Dried cranberries

100

g

soft prunes

stoned and chopped

250

ml

stout or porter

1

medium cooking apple

peeled cored and grated

300

g

muscovado sugar

1

lemon

grated zest and juice

1

tbsp

mixed spice

1

tsp

ground cinnamon

1/4

tsp

ground cloves

50

g

butter

3

tbsp

brandy or rum

100

g

dark chocolate
Instructions
Add the stout or porter to a large pan with the grated cooking apple, muscovado sugar, lemon zest and juice.

Bring to the boil, stirring and simmer for about 5 minutes.

Measure the dried fruits and other dry ingredients and put in a bowl with the chopped dessert apples.

Add the dried fruit mixture to the pan with the butter and simmer until thick.

Remove from the heat, leave until warm and stir in the brandy or rum. Leave to cool completely, then stir in 100g chopped dark chocolate.
Nutrition
Calories:
90
kcal
Carbohydrates:
18
g
Protein:
1
g
Fat:
2
g
Saturated Fat:
1
g
Cholesterol:
3
mg
Sodium:
13
mg
Potassium:
102
mg
Fiber:
1
g
Sugar:
13
g
Vitamin A:
55
IU
Vitamin C:
2
mg
Calcium:
14
mg
Iron:
1
mg
Don't Miss My Latest Recipes
CLICK TO SUBSCRIBE NOW to join my newsletter list & receive a FREE 'How To Adapt Recipes For Your Slow Cooker' printable!
Share by Email