Easy Slow Cooker Risotto is a simple way to make a delicious creamy rice dish with simple ingredients. Serve it as it is with a salad or add whatever ingredients you have to hand, it's such a versatile recipe.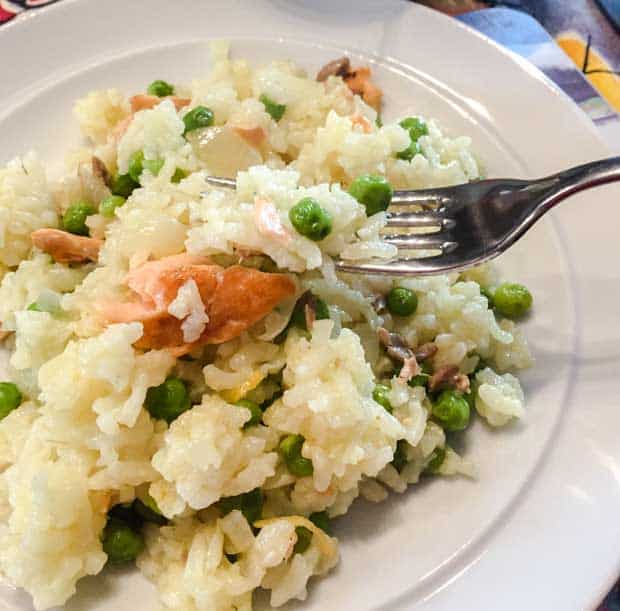 Is this Risotto?
Slow Cooker Risotto is not a true risotto. An authentic Italian risotto should be stirred for 20 minutes, slowly adding stock to the rice. Often I will make risotto in the traditional manner and it is very good. This recipe is for those days when you don't have time to stand for 20 minutes, no matter how much you would like to.
What kind of rice should I use?
Use Arborio rice or Carnaroli rice. These are short-grained varieties of rice that absorb the stock and go creamy when cooked.
Is this recipe suitable for vegetarians?
The basic risotto is suitable for vegetarians. Use vegetable stock and check that the cheese you use has been made with vegetarian rennet. Some parmesan is not suitable and you may need to buy Grano Padano cheese.
What else can I add to the Slow Cooker Risotto?
Once the basic risotto is made, you can add all kinds of different ingredients. This recipe is great for using up leftovers like:
salmon or trout
prawns
chicken or turkey
ham or bacon
roast beef
red, green or yellow peppers
tomatoes
mushrooms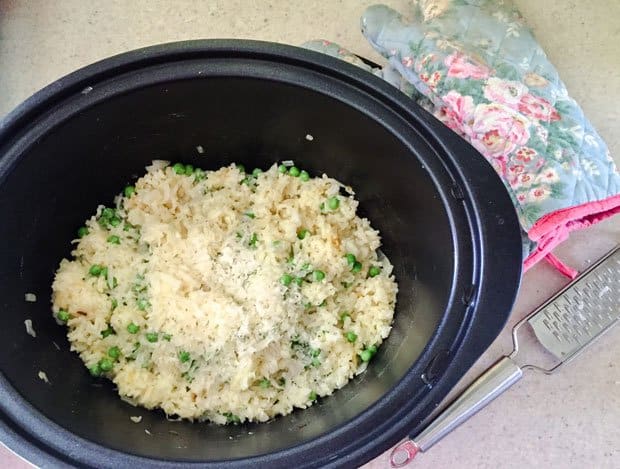 How to make Slow Cooker Risotto
It couldn't be easier to make risotto in your slow cooker. The only cooking you need to do is to saute the onion and garlic in butter otherwise the flavour will be bitter and harsh. Full details of quantities and times are in the recipe card at the end of this article.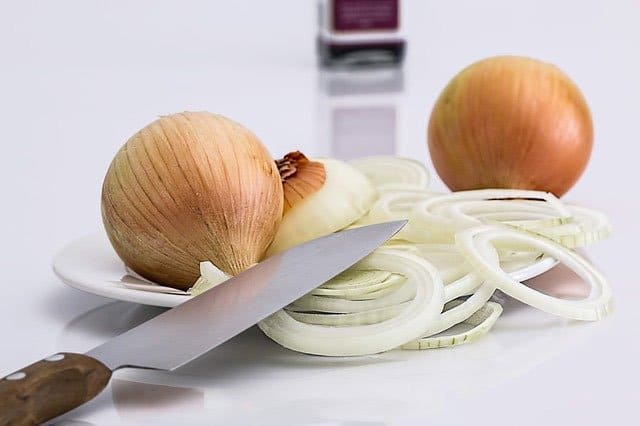 If you have a Sear and Stew Slow Cooker you can do this in the Slow Cooker bowl, otherwise use a frying pan.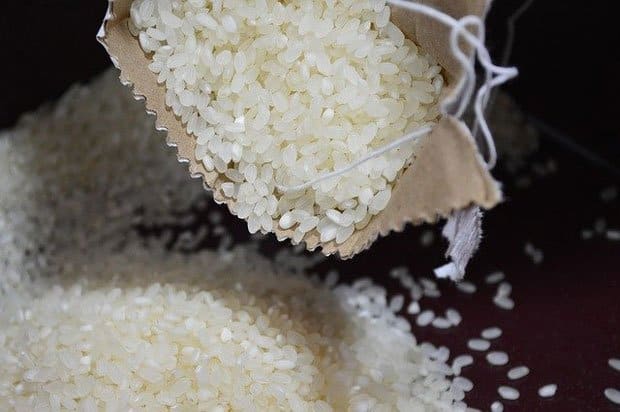 Add the rice and stir around, then add the stock, seasoning and lemon zest. That's it, just switch on and get on with whatever else you need to do.
More Rice Recipes from Farmersgirl Kitchen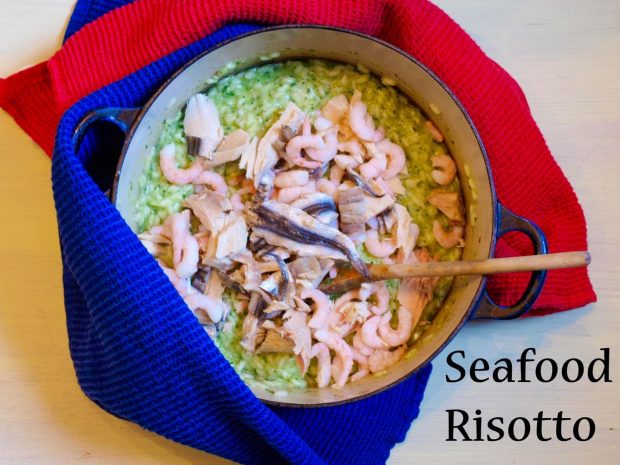 Seafood Risotto is an ideal way to make a little seafood go a long way and if you have good quality canned seafood and some arborio rice in your larder then you can cook up this feast of flavour.
I have always loved kedgeree. In our house, it was a way to use up leftover rice and combining it with cooked smoked haddock and hard-boiled eggs. This Kedgeree with Crispy Shallots recipe can be served with or without fish.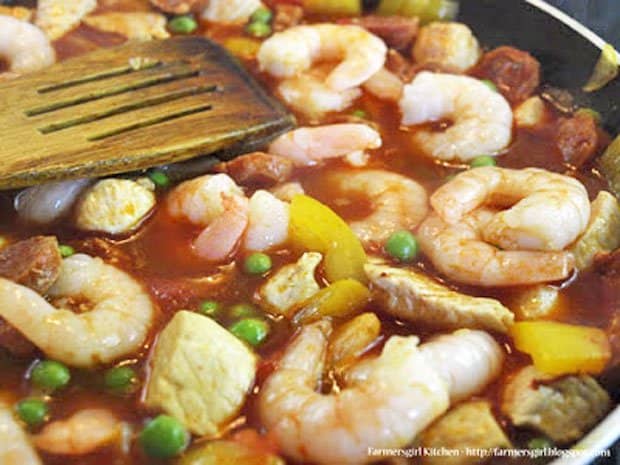 This Paella de Carne recipe comes from the La Tasca restaurant and it's totally delicious.
More Risotto Recipes
Caramelized Leek, Pecorino & Sausage Risotto from Christina's Cucina
Pumpkin Risotto from Recipes Made Easy
Mushroom & Spinach Risotto from Hungry, Healthy, Happy
Citrus Risotto with Garlic Chilli Prawns from The Slimming Foodie
Vegan Risotto with Pumpkin Chestnuts & Cranberries from Veggielicious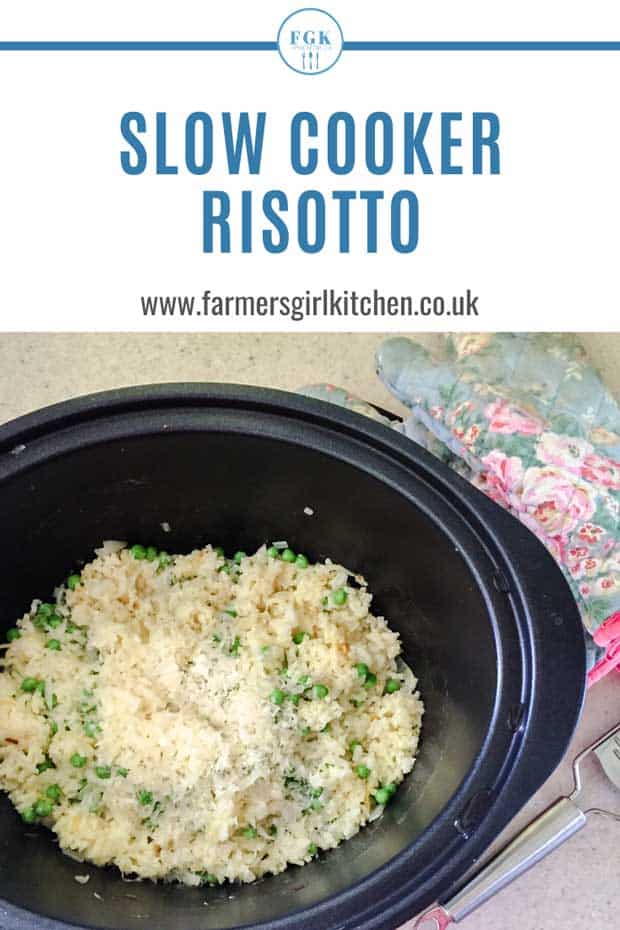 PIN FOR LATER
Let's connect!
Stay in touch with everything that's going on at Farmersgirl Kitchen.
Facebook Pinterest Instagram Twitter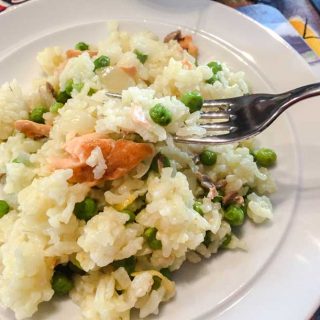 Slow Cooker Risotto
Let your slow cooker take over and help you create a delicious risotto with minimum effort.

Ingredients
25

g

butter

1

medium onion

finely chopped

1

clove

garlic

finely chopped

zest of half a lemon

300

g

arborio risotto rice

800

ml

chicken or vegetable stock

115

g

frozen peas

15

g

parmesan cheese

grated
Instructions
Melt the butter in a pan and cook the onion and garlic gently until translucent and softened but not browned.

Add the rice and stir to coat in the butter mixture.

Add the stock and lemon zest and season to taste

If you have a ceramic slow cooker, oil the dish before adding the rice mixture

Add the rice and stock mixture to the slow cooker and cook on high for 1 hour and 30 minutes or until the rice is cooked and all the stock has been absorbed.

Once cooked, add the peas and the parmesan cheese and mix well.

Serve hot.
Notes
I have a sear and stew slow cooker which can go on the hob, this is ideal for this recipe as there is no extra pan to wash!
This risotto is a great base, I added some cooked flaked salmon but you could add extra vegetables, or cooked chicken, bacon or ham would also work really well.
Don't Miss My Latest Recipes
CLICK TO SUBSCRIBE NOW to join my newsletter list & receive a FREE 'How To Adapt Recipes For Your Slow Cooker' printable!