Smoked Mackerel Kedgeree makes the perfect speedy supper, it's packed with flavour and high in protein and omega 3.
I do love smoked mackerel. It's such versatile fish, you can eat it cold with salad, whizz it up with creme fraiche to make a Mackerel Pate or serve on toast in a Mackerel Sun Dried Tomato and Cheese Toast or add it to all sorts of different dishes.
I also have a soft spot for kedgeree, my mum used to make it with leftover rice and cooked smoked haddock. The whole lot was re-fried in butter and was so luscious with the added sweetness of peas and topped with hard boiled eggs.
My recipe does include a little curry flavouring it takes about 20 minutes to make and was a perfect Friday night supper.
Smoked Mackerel Kedgeree
Serves 2-3
1 tbsp oil
2 cloves garlic, finely chopped
1 onion, chopped
1 cup/195g basmati rice
2 tsp of korma paste
2 cups of stock or water
2 small smoked mackerel approx 200g (I used peppered mackerel as we love pepper)
50g frozen peas
small bunch of parsley
2 hard boiled eggs
salt to taste
1. Heat the oil in a large pan, add the garlic and onion and cook until soft.
2. Add the rice and stir around till covered in oil, add the korma paste and cook for a minute.
3. Add the stock or water and simmer until the rice is soft and all the liquid has been absorbed, about 10 minutes, add the peas.
4. Flake the smoked mackerel and add to the cooked rice, season to taste.
5. Finish by adding the chopped parsley and quartered hard boiled eggs.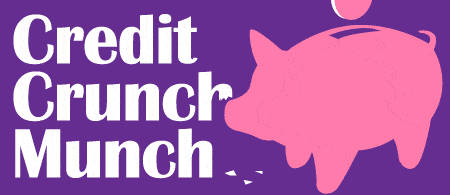 I'm entering this for Credit Crunch Munch, the thrifty blog challenge run by Helen at Fuss Free Flavours and Camilla at Fab Food 4 All, this month the challenge is being hosted at A New Addition. I feel that this dish qualifies because smoked mackerel is really good value as well as being really good for you, read about the health benefits of oily fish at Fish is the Dish.