Have you ever made Wholemeal Irish Soda Bread? It's a really quick and easy type of bread to make, although it doesn't keep very well, so is best eaten up shortly after it is baked. It's ideal to eat with soup, stews (Irish or otherwise) or with a cheese board. If you do have some left over, it also makes brilliant toast!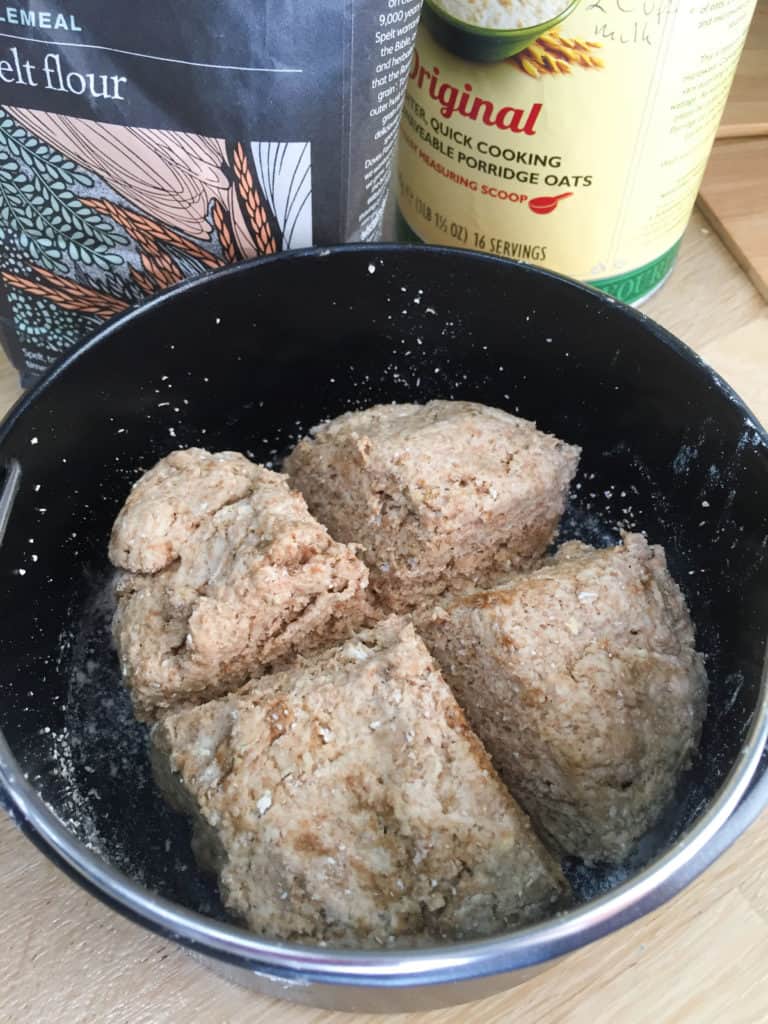 Wholemeal Irish Soda Bread is very similar to a scone mixture, this version is made with wholemeal spelt flour and ancient grain that is easier to digest and makes delicious bread, scones and cakes. There is a little black treacle (molasses) in the mix and some rolled oats, these are more traditional for Irish Brown Bread but work equally well in this loaf.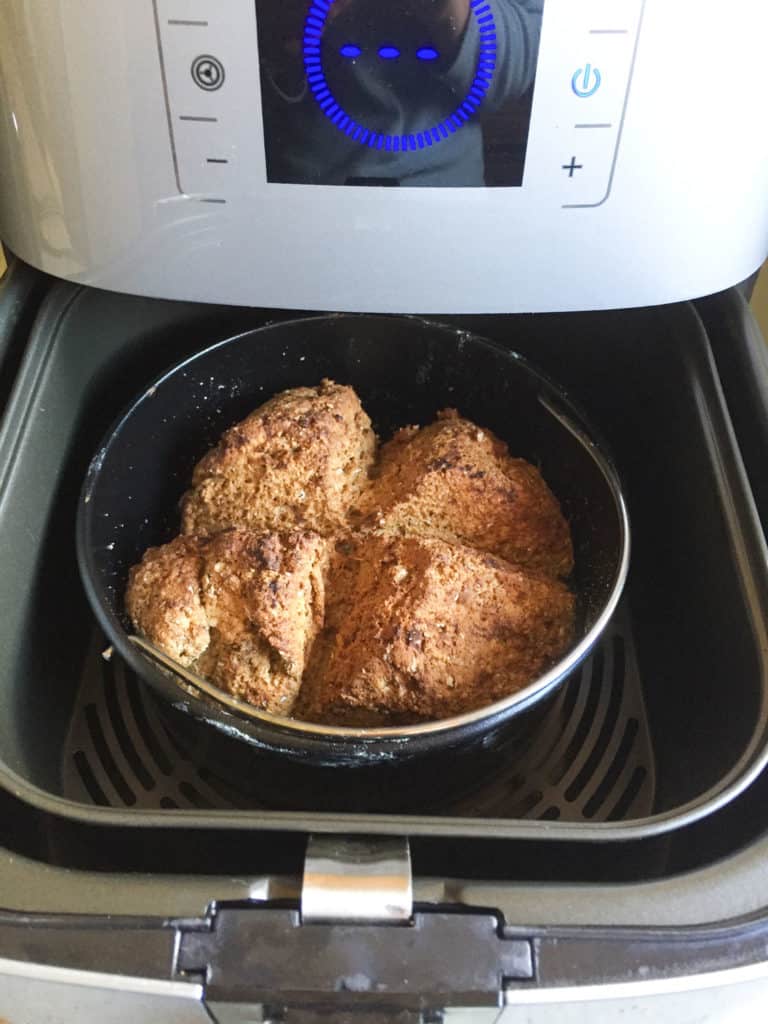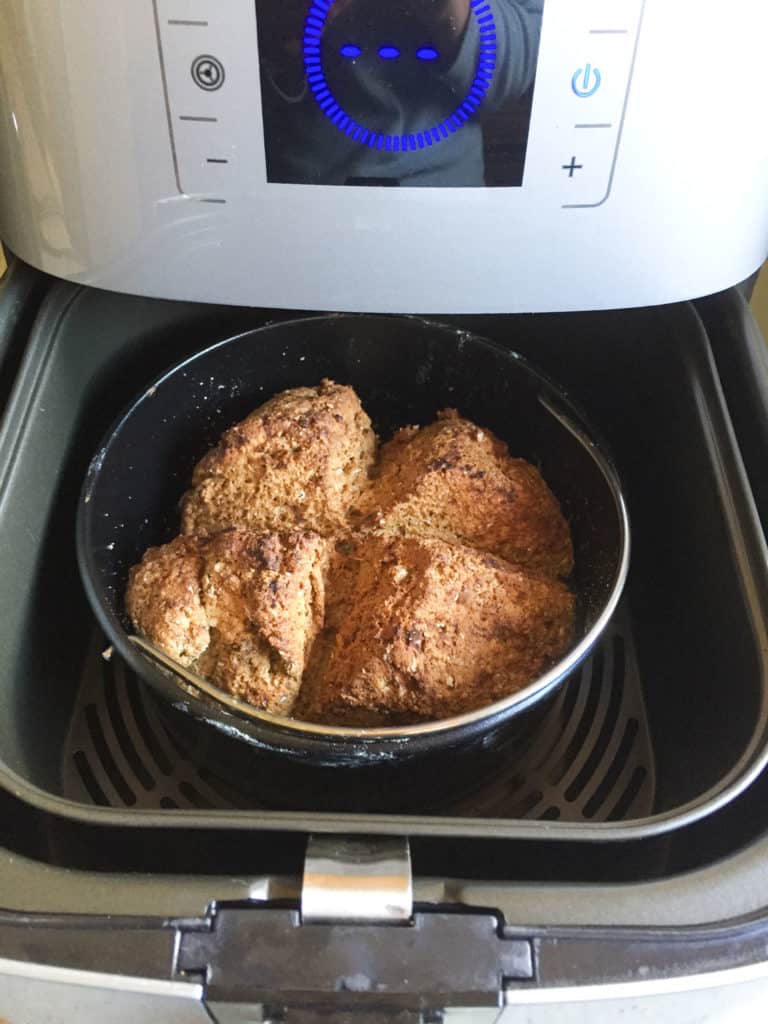 The difference with this recipe is that I baked my Wholemeal Irish Soda Bread in my Froothie Optimum HealthyFry! There's hardly any time for pre-heating, just 3 minutes, and the soda bread baked perfectly with a crisp and crunchy top and soft inside. I've found that the Optimum HealthyFry works really well as a mini-oven as well as frying with little or no oil.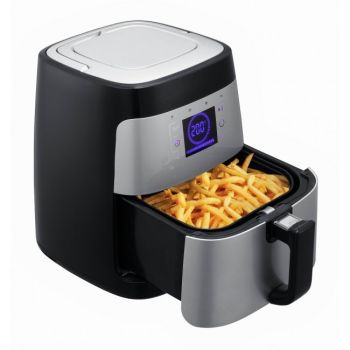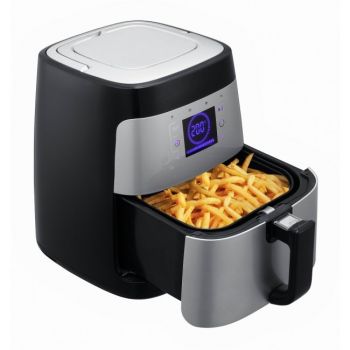 Read my review of the Optimum HealthyFry Giveaway to find out more about just how versatile this nifty piece of kitchen kit can be! The Optimum HealthyFry Air Fryer is currently on SALE for £129 (Save £70) and as I'm a Froothie Ambassador and during #Jumpstart17 you get free delivery in the UK! Just you use my ambassador link to order your HealthyFry Air Fryer and simply type "3116" and "free ambassador delivery" in the comment section of the order. Delivery will be credited back to your card.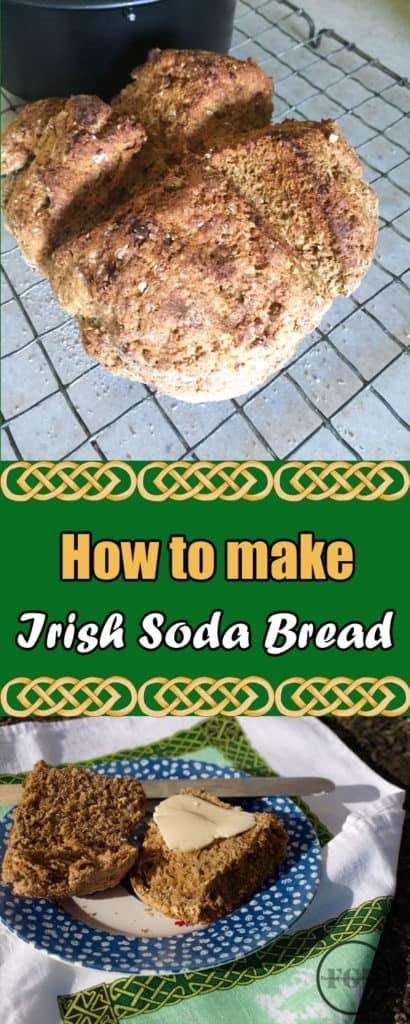 You can, of course, bake the Soda Bread in the oven and instructions are included on the recipe card.
For some variations on Soda Bread, here are some great recipes from Top UK Bloggers: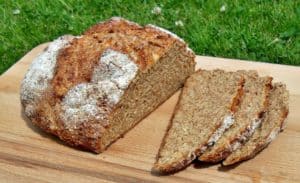 Wholemeal Cheddar and Chutney Soda Bread with Cider from Fab Food 4 All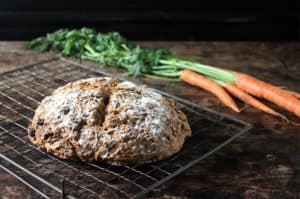 Cinnamon Carrot Soda Bread from Veggie Desserts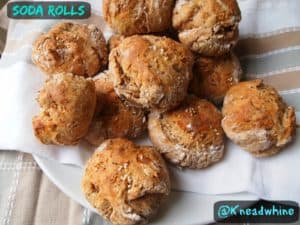 Soda Bread Rolls from Knead Whine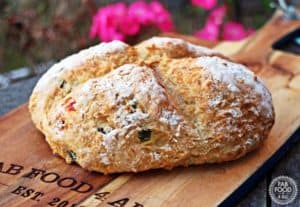 Easy Cheesy Jalapeno Soda Bread from Fab Food 4 All
How are you planning to celebrate St Patrick's Day? Why not try making some Wholemeal Irish Soda Bread, it's quick, it's easy and it's just so delicious, you will want to make it again and again.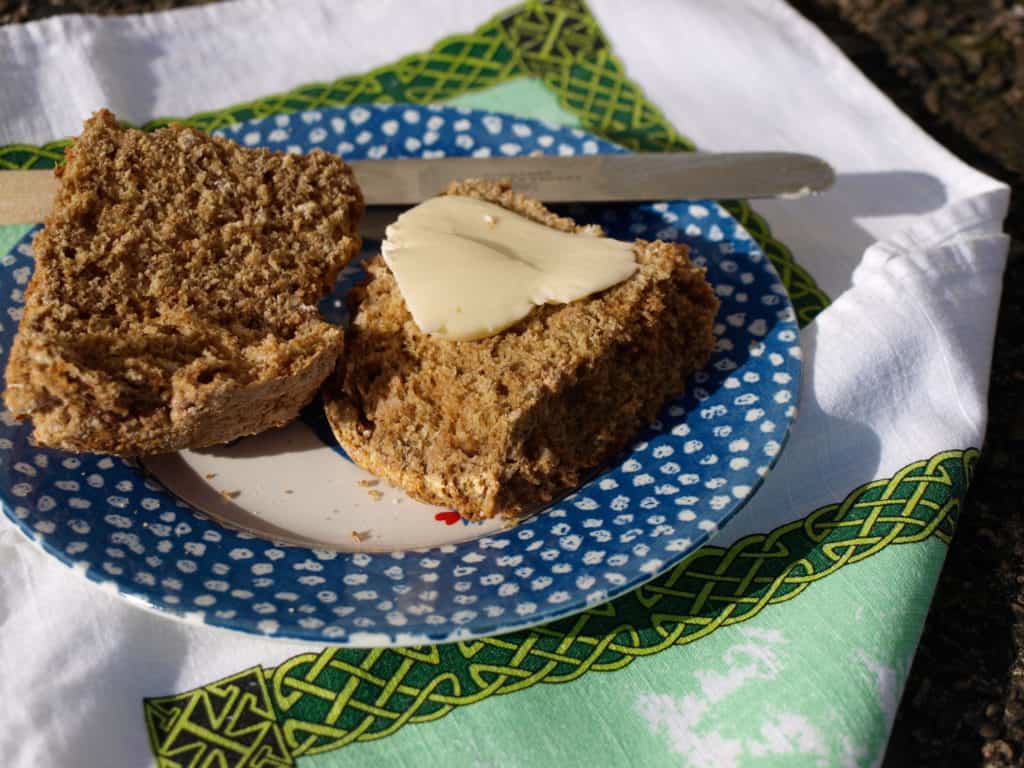 Disclosure: Froothie UK sent me an Optimum HealthyFry Air Fryer to use and review at home. I have not been paid for this post and was not required to give the HealthyFry a positive write-up. All opinions are my own. Affiliate links included in this post, buying through a link will not cost you any more, but I will get a small commission. This helps keep Farmersgirl Kitchen website online providing recipes and reviews for you.